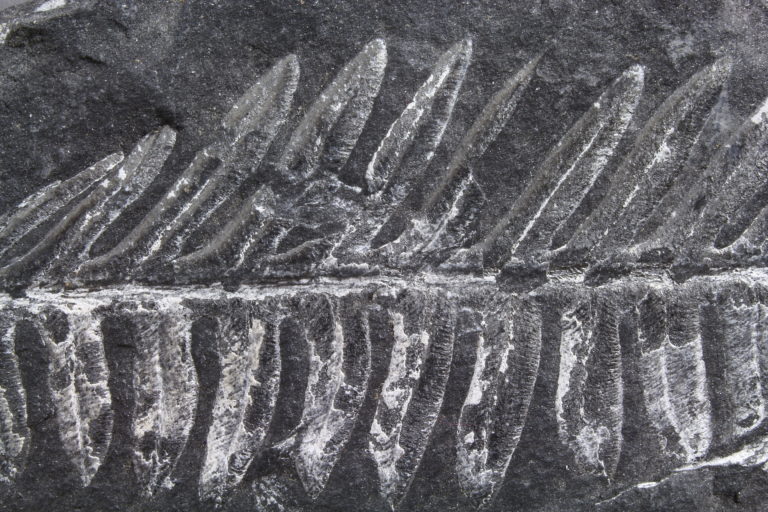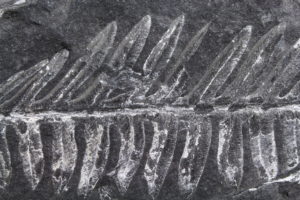 It is the study of extinct, ancient plant species. They may use this data to construct a number of premises or simply examine the evolution of a particular plant.
What Does a Paleobotanist Do?
Paleobotanists examine the fossilized remains of dead plants. This will include remains of the the mineralized plants themselves, but it will also include any surviving microfossils such as pollen and spores, and phytoliths. These survive only under certain conditions. Like paleontologists, they often work on excavation sites have a wide range of techniques and skills in common with archeologists. They will need profound knowledge of botany and geology, seemingly two very different and disparate disciplines. Some may need to understand more than a basic knowledge of soil science too.
Excavation is destructive and is often not the preferred method of investigation. The modern paleobotanist will increasingly need knowledge of technology too. New technologies mean that we can leave evidence in situ. We can acquire evidence from electronic equipment such as remote sensing, surveying and environmental sampling. In some cases they may be using the equipment, in others (for example, desk-based research roles) they will be required to interpret the data. These academic roles may require understanding of further methods such as scientific dating (absolute methods such as radiocarbon dating, or relative dating such as dendrochronology).
Where Does a Paleobotanist Work?
There is not a lot of call for these niche skills outside of the university environment. However, some paleobotanists will find there are opportunities in the oil and gas industry. Their knowledge of fossilized remains can be useful to petrochemical prospecting. However, these industries are likely to favor graduates with degrees in geology rather than paleobotany.
As mentioned, due to their niche skills, the majority of paleobotanists work in academia. This means that a high degree of education is required for these jobs. There may be some opportunities to work as research assistants and assistant excavators. They will carry out lab work and aid senior researchers to compile and communicate data. Typically, with the modern academic environment, these roles are reserved for students working towards their doctorate. There may be some academic lab assistant roles in area where there are smaller populations, typically in High Schools or community colleges. Those with experience in the technologies mentioned above may also find they are in demand.
<!- mfunc search_btn -> <!- /mfunc search_btn ->
What Is the Average Paleobotanist's Salary?
Despite being the employer of the largest number of paleobotanists and employing the largest number of the highly qualified, academia is not the highest payer. University average pay for an Assistant Professor (with a PhD) is $40,000-$60,000. Oil and gas industry roles pay a higher average salary of $50,000-$80,000. Naturally, both of these industries have variation depending on location and demand. Statistics suggest that Oklahoma and Texas pay the highest salaries for qualified paleobotanists and employ the largest number not to work in academia. Variation can be as wide as $56k in Washington state and $123k in Oklahoma.
Paleobotany Jobs & Job Description
Recent Paleobotany Job Listings
Use the search box below to find all the paleobotanist job listings in our job board.
A Paleobotanist studies fossilized plants and contributes valuable scientific research involving plants from different periods in Earth's history. A Paleobotanist has many specialized skills and knowledge required to perform various tasks in their role and make important scientific deductions, which can include:
A Bachelor's degree or Master's degree in paleobotany, earth sciences, paleontology, botany or a similar discipline
Be equally comfortable performing work in a laboratory setting or field research outdoors
Field research may be performed in extreme or highly variable weather and environmental conditions
Extensive travel may be required to reach and navigate various field research locations
Capacity to maintain attention for details and critical thinking
Collect fossilized plants during field studies
Analyze fossilized plants in a laboratory using a microscope
Maintain highly detailed observations and records for field research
Ability to properly store and categorize fossilized plants
Communicate efficiently in verbal, technical and written form to relate with individuals inside and outside of the scientific community
A senior level Paleobotanist can work in different areas of the field and around the globe, which may include a tenured or tenure-track professor at a university or as a consultant for environmental or historical endeavors. A specialized skill set comprise this senior level position and may include:
A Ph.D. in paleobotany, botany, earth sciences, paleontology, or a related field of study
Support and manage field exploration for fossilized plants
Capacity to structure research project teams
Plan and develop research project details, including budget, site location and personnel
Possess excellent communication and presentation skills to teach students at a university
Develop lectures and lab assignments to be taught at the university level
Ability to design lectures using an array of media sources
Hold a strong desire to investigate historical remains and artifacts
Contribute research findings and fossilized plant remains to the scientific community and museums
Develop innovative methods for fossil discovery and field exploration
What Is the Job Demand for Paleobotanists?
No data exists for this type of job role, but it is not expected to be particularly high because it is such a niche. The main employer is academia, but students will require maximum education level in order to be considered for most roles. In oil and gas, other graduates may be preferred except where there is high demand. However, they have broad skills in geoscience. Demand for geoscience qualifications in general should grow by 10% over the coming decade. Much of this demand is expected to come from the oil and gas industry.
What Are the Education Requirements to Become a Paleobotanist?
High School Students should focus on biology and Earth sciences where available. The latter is unusual in most schools, but biology would be essential. At college and university level, most paleobotanists have degrees in geoscience, botany, and/or geology. Some will take dual degrees in these subjects. Helpful minors and electives that will complement the botany or geology degree would be general Earth science, ecology, surveying technology. In some cases, language skills such as French or German would be advantageous. The small global community is dispersed and in many countries, French and German remain the languages of academia.
Paleobotany remains a niche area and so there will be few options at master's degree level. Students should continue with their chosen degree. Preferably, they should take a complementary and relevant degree. For example, if the student has a BA/BS in botany, then he or she should take geology at master's level, should the course directors permit it. As most jobs are reserved for PhD graduates, students will be able to tailor their research program at the highest level.
Paleobotany - Related Degrees
<!- mfunc search_box_body ->
<!- /mfunc search_box_body ->
What Kind Of Societies and Professional Organizations Do Paleobotanists Have?
The global professional community of paleobotanists is small, but there are several dedicated groups and organizations.
International Organisation of Palaeobotany: The IOP has one aim: to promote international cooperation in this important niche area of the study of fossils. They publish newsletters to members and organize conferences throughout the world
Botanical Society of America: There is a dedicated paleobotany section. It claims to be the oldest organization of its kind in the world, thanks to the pioneering research and open spaces that has permitted North America to become an important area of research of fossilised plants
<!- mfunc search_btn -> <!- /mfunc search_btn ->