Why a GIS Degree?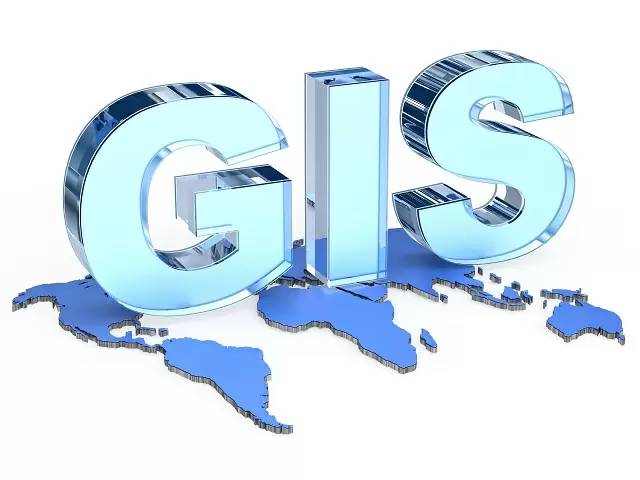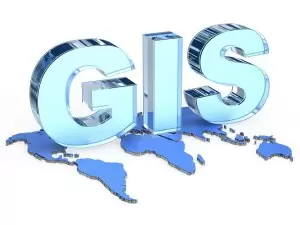 GIS has been the academic and technical growth area of the last few years as we rely more and more on digital mapping and geographic data. It has a range of applications across many industries from disaster relief to resource management, fossil fuel prospecting, conservation, civil planning and flood plain management - anything that has or requires a geographic element is either presently using or geographic data or is making plans to expand their GIS capability. There is a range of options to study GIS across the US and many disciplines through which you can get into the industry, as it is a flexible subject with many applications. When you have GIS experience in one sector, you can practically work in any job requiring GIS skills - even areas where you have little to no knowledge and experience; this is because the methods of working with data will be the same.

It is an excellent choice of career for people who consider themselves natural problem solvers, who enjoy learning new technologies and are not afraid to experiment with science, data and their own sense of creativity. Graphic designers and CAD operatives often feel comfortable working in GIS too.
Finally, the BLS (Bureau of Labor Statistics) found that geography related disciplines such as GIS will experience a total of 35% growth in demand between 2010 and 2020, bucking the trend of most other industries as businesses seek to make up a shortfall and train the decision makers of the future.
GIS Programs
Bachelor's Degrees
There are few undergraduate studies courses in GIS at the moment; far more schools, colleges and universities offer master's programs that will allow any college graduate to take their studies further from a relevant discipline. Where there are undergraduate courses, before being allowed onto a program, most schools will check that a prospective student has relevant IT skills and a background in a suitable subject.
The better option for undergraduate students in the US is to take a major in a related subject such as geography, and then take minors or electives in GIS if one is available. This will not only aid your study in the major, but will also put you in good standing to taking a GIS course at graduate school.
Why Should I Take GIS as an Elective?
If you want a career in anything that will have a geographic element then taking a GIS elective will put you at a distinct advantage over somebody who does not, at least until the number of people in those jobs have been fully trained to use GIS. If you have a particular passion for maps and know that decision making based on geographic data is likely to be a big part of your future career, or you otherwise want a career as a GIS technician then you will need to take a Master's Degree meaning that such an elective could be essential in some cases. The purpose of GIS is to teach students about the core concepts of how and why we map and its uses and functions; also key is interpretation and visualization of spatial data through which we may uncover patterns and trends and define relationships between geographic areas and such things as population density, resources and infrastructure.
The other reason people may take an elective in GIS is sheer curiosity for an interesting and scientific look at geography and mapping, combining cartography with adaptive and diverse IT skills.
School Spotlight
Harrisburg University

Harrisburg University in Pennsylvania offers a 4-year Bachelor of Science program with specialization in Geography and Geospatial Imaging. At this time, there are currently a very select few universities in the United States that offer this type of programming at the bachelor's level. The Harrisburg University Geography department facilitates industry, corporate, and government partnerships in order to best prepare its graduates for work in a variety of fields upon graduation.

Northern Arizona University

Since 1967, Northern Arizona University has offered a Bachelor of Science degree in Geography and with advancing technology has expanded to include minors in geodesign, community planning, and geospatial technologies like GIS. NAU graduates find jobs in government, land management, international development and relations, and private sector fields. Students considering work in regional or community planning, agriculture, or information technology should consider NAU's comprehensive Bachelor's degree offerings in Geography with a minor in GIS.
Graduate Certification
Though far less common in the US than they are in Europe where they have proven quite successful in helping people move from one graduate career option to another; these are used where the student has come from a related field but will require retraining and education to enter another field. These are flexible options used to convert one degree to another subject. Often just a year long, they focus on a single subject for the duration of the course with a research project, so are really a stripped down degree. They are not considered higher than a Bachelor's Degree.
<!- mfunc search_btn -> <!- /mfunc search_btn ->
Master's in GIS (Online or Campus Based)
As with most technical subjects, you will need this qualification for most entry-level jobs. As a practical subject where contact time is relatively low compared to the time spend working on individual projects and contact work, GIS can really only at present work as a Master's Degree. This also means that it is a suitable project for correspondence courses with assessment based on the practical work that the student produces including maps, tables, data files and analytical reports. There are presently 138 campus graduate programs available across the US.
You will not necessarily need to have taken GIS as an elective to get on to a Master's program, but you will need to have come from a relevant field. These include geography, environmental science, climate science, anthropology and archaeology (sometimes a surprising disciple but spatial data is now a vital part of the investigation of the human past), environmental engineering, even some business degrees - the sort of people who may go onto strategic planning for corporations.
With a master's degree, you should be able to get a job as a GIS technician in any industry - even in a field unrelated to your bachelor's degree. You will not need BA/BS in geology to work in petrochemicals, or an environmental degree to work with control and monitoring of flooding or brush fires and so on. The tools, methods and principles will be the same - as you will work with the data.
School Spotlight
University of Minnesota

The University of Minnesota's Environmental Sciences department offers a Masters of Geographic Information Science degree. A unique professional masters degree, the MGIS program is affiliated with other disciplines in U of M's Geography department to promote cross-disciplinary perspectives such as Forest Resources, Computer Science, and Soil Water and Climate. Applicants require a relevant Bachelor's degree with a suitable GPA in order to be considered for University of Minnesota's internationally renowned program.

University of Arizona

The University of Arizona's School of Geography and Development has 2 graduate-level offerings for Geographic Information Systems Technology - both are available without thesis work. For students pursuing a Masters of Science degree, the department offers the Masters of Science in GIST. For professionals or managers requiring an executive- level understanding of the field, the university offers the Professional GIST Graduate Certificate, available online through three semesters of study.
PhD in GIS
A PhD will not be necessary for most jobs because the practical, research and project element of the typical Master's Degree will always be enough. In most jobs, most people will learn enough of the software and methods to get them by. That said, there are many options to take a PhD in GIS as it is both a geographic science and an information science. Seminars will often cover some basic fundamentals of GIS that will be common across the board, demonstrating the true flexible nature of the technology.
Those who do opt to take a Doctorate in GIS will generally tend towards an academic career - in teaching and in research in their own chosen fields. However they will not be limited to this. Those with a PhD in GIS go on to be environmental scientists, geophysical surveyors (to take readings as well as map and interpret them) and systems engineers.
School Spotlight
University of Texas - Dallas

University of Texas at Dallas, offers a PhD in Geospatial Information Sciences. Offered jointly between the School of Economic, Political and Policy Sciences, the School of Natural Sciences and Mathematics, and the School of Engineering and Computer Science, students can expect a rigorous cross-disciplinary approach to doctorate level work. Classes are offered through a variety of technologies and in a number of venues to aid specialized GIS research; qualified students are invited to contact the GIS program directly in order to make further inquiries.

University at Buffalo

The University at Buffalo is proud to offer the only doctoral degree in GIS in the state of New York. As outlined through the university's Department of Geography, students can expect to spend approximately four years working within their PhD concentration, although credits from appropriate Master's level courses may be applied if deemed a good fit. Students and their advisors develop a unique program of study that meets research and career goals. Qualified students are invited to contact the Geography department at University at Buffalo directly in order to make further inquiries.
Coursework
Because of the practical nature of the work, there will be an academic and research element to the course but the coursework will be largely practical. Students will need to demonstrate a sound knowledge of GIS theory and practice. They will be expected to demonstrate practical knowledge of mapping and basic cartography, as well as GIS as a discipline, particularly: how to plot vectors and nodes, how to produce overlays, import data tables and how to manipulate and effectively display the text. Whichever software the student uses (with ArcGIS and MapInfo being the most popular and most likely), they will need to show that they understand how to use the software and produce maps for publications. This requires an element of creative skill too; graphic design experts and CAD technicians should feel comfortable working with this software.
<!- mfunc search_btn -> <!- /mfunc search_btn ->
Online GIS Degree
With the growing need for qualified GIS Technicians and engineers, many schools have developed the infrastructure to be able to offer Online GIS degrees to students who are living remotely. Compared to even 10 years ago, technology for both GIS and online offerings has expanded and improved so that data show that there is a marked increase in the quantity and quality of online GIS degree programs. Many students consider online GIS coursework to be a viable option, given the rising cost of moving to attend school, scheduling flexibility, and ability to take part time coursework will working to support oneself.
As with concrete campus offerings, most online GIS courses are offered at the bachelor's level; there are fewer at the graduate level and fewer still offering online PhD in GIS work. Typically, there are two types of universities that offer online schooling - those that pioneered online offerings and those with robust GIS degree programs who chose to bring their offerings to a greater student demographic. While both avenues had different starting points, both offer rigorous degree options. Ultimately, however, students will choose an online method of course delivery based on their parameters for cost, coursework, alumni network, graduate opportunities, university accreditations, admission requirements, material requirements and financial aid options.
How do Online GIS Degrees Work?
Online GIS classes are similar in structure to concrete classes. With the addition of rich audio and video media (often of professors in brick-and-mortar classes), participating fully in an online GIS course takes about the same amount of time as sitting in lecture, labs, and tests on the university campus - and don't forget the course readings! Often online coursework provides more opportunities to check your newfound knowledge in the form of online quizzes and questions about the material. In order to try out whether the online course environemtn is one that works with your learning style and lifestyle, try a campus course that has a virtual classroom environment in order to give a feeling for what an online class might entail.
What If I Have Questions About the Online GIS Degree Learning Format and Process?
In a campus-based class, it's easy to find someone to whom you can direct your questions - a fellow student or study group, an IT professional, T.A. or even the professor or department administration team, however, in an online class, there is often no face-to-face contact that can help you if you have problems with the material, administration, or a technical issue. With this in mind, engineers who build online GIS courseware and other courseware have designed several systems to help students stay connected. There is often a heavily moderated and closed forum environment for students to interact with their 'classmates', with some even having a designated area for off-topic conversation to build community feel. Additionally, the course software tracks activity and progress to ensure that students are staying on track and submitting tests and assignments in a timely fashion. Work that is submitted for grading is done so by a bona fide GIS teaching assistant, course instructor or professor, just as in an on-campus GIS class.
How To Be Successful at GIS Online Coursework
The online GIS program of your choosing will have preliminary information that will detail the types of resources that you will need in order to be successful at your coursework. Often, this list includes items like a computer with up-to-date software, virus ware, and media playing capabilities, a printer, an internet connection, and a current version of a popular internet browser. Other requirements may consist of electronic or physical textbooks, your student identification, supplies for purchase and use at home, proprietary computer programs, and office supplies. Additionally, you may require a phone or mobile connection in order to telephone the university. Often, final exams are proctored through a friendly arrangement with a nearby university (though other proctoring arrangements are available).
Online GIS Course Overview
While much depends on the specific institution you have chosen, many online GIS degrees require students to take a concentration in geography prior to specialization in GIS technology. Many online programs have prerequisites for entry, just as their on-campus counterparts. Additionally, many students enter their chosen program with substantial knowledge through work history or a prior degree in computer systems and database structures - some have an interest in climatology, meteorology, or another branch of natural science which fuels their interest in GIS systems and technologies. Students will be required to specialize in database programming, GIS hardware and software, GIS dataset analysis in order to meet the program's degree requirements.
What You May Learn in GIS Classes and Courses
Created and administered to provide students with both the practical and theoretical groundings in Global Information Systems through a convenient online format, obtaining a degree in GIS is a great first step to finding a satisfying career in the field of geographical data management. Certificate, associates, bachelor and graduate programs are increasingly offered online, and while specific course offerings vary between institutions, interested students can expect to find the following curriculum elements in their program of choice:
Introduction to the elementary aspects of object oriented programming languages (OOP) in languages such as C#, C++ and VB.Net.
Examination of the relationship of programming to GIS principles
Illustrate how user-written programs enhance GIS analysis and data acquisition.
Electronically map Earth's topography using various systems such as GPS, digital aerial photography, digital maps and remotely sensed data
Transfer data to CAD or GIS products for export and manipulation
Use data stream on a GPS device (UX) as well as create digital data from aerial photography
Become familiar with a professional work environment and practices in Geographic Information Systems careers
Participate in job shadowing/work experience/internship/externship
Create effective resume and portfolios, develop strategy for job search, attend conferences and seminars
Theory and computer lab components of GIS focusing on the acquisition, processing, storage, display and basic analysis of spatial and tabular data
Study the structure and theory of relational database management systems
Learn spreadsheet and database software to create, store, manage, and query tabular data.
Design and structure of spatial geodatabases
Manipulate and manage types of remotely sensed imagery
Understand how and how imagery and data is used by engineers, resource managers, planners and scientists.
Develop image enhancement skills
Learn supervised and unsupervised classification, analyze spectral signature statistics, geometric registration; assess temporal change data and create thematic maps
Investigate new software, manipulate advanced raster GIS and 3D analysis
Implement GIS within web applications
Use third-party objects in a web environment to enhance GIS analysis and GPS data acquisition
Explore new applications for GIS theory and industry direction
<!- mfunc search_btn -> <!- /mfunc search_btn ->
Employment
As it is such a growing field with traditional cartography jobs becoming increasingly digitized and with a constant need to update geographic data all over the globe, most GIS graduates with a MS shouldn't have much difficulty obtaining employment. Where you have taken an elective which is your only real option with a BA/BS, without too much experience you may struggle to find relevant work unless you have taken a niche skilled subject such as cartography. As you'll be working with satellite data and maps, the areas in which you may work are limitless. You could work in civic planning, allocating resources to certain areas of a town or city. If this is your chosen career path, you may wish to take statistics as an elective subject. In these sorts of roles, you may be working with lots of facts and figures; you may even be working with the popular statistics package Microsoft SPSS.
You could work in military intelligence working with and interpreting satellite data. You could work with disaster relief, mapping areas prone to flooding or plotting risk areas for brush fires. You could be mapping archaeological sites or conserving protected areas in our national parks. Other options include mapping crime statistics, working in the fossil fuel industry to locate gas pockets, health planning or mapping the spread of a disease in the third world and projecting where it may strike next. Anything requiring lots of geographic data requires GIS Technicians today.
Learn more about how to become a GIS specialist.
GIS Technician: What Skills and Attributes Do I Need to Be One?
Most GIS graduates will end up with this career title. It requires more than simple knowledge of the technology and its theories and practices though. The typical profile of a GIS Technician is that:
He or she has superb attention to detail; this is required for maintaining enormous databases that are the backbone of the maps they will be producing
Excellent problem solving: because maps are nothing if they are not tools through which to solve problems. Can we build here? Will the local infrastructure support this? Are we making best use of our resources?
Statistics: In certain roles, the GIS technician will need to have a basic grasp of statistics, how to work out averages and interpret bell curves. Raw data will need a lot of calculations, especially for things like crime statistics and rates of illness and unemployment
Enjoys working with maps. This goes without saying, but somebody with a mind for mapping and geography will find it easier than somebody whose spatial awareness is a little more limited. The ability to think of a geographic area as a historical record, an environmental record or a data set in itself is something that can be taught but it helps if you already have the mindset
Has excellent IT skills and a passion for technology because as much as it about geography, somebody who has weak technological skills will struggle with such concepts as converting topographical features to nodes, for reducing populations to elements of a data set, or seeing variations in topography as lines and colors
Analytical skills: This will be essential to most graduate level roles but with GIS it is one of the core skills. There is a lot of raw data to manipulate and interpret; the ability to not only present and display the data, but also to interpret it and make recommendations is one of the most valuable in a GIS role
Consequently, communication skills are also vital, both written and oral. The map will rarely be the end product of a GIS Technician's work. He or she will often be expected to produce reports for decision makers, or to train others on how to use the technology and interpret the data.
Programming: Not an essential skill unless you want to go down the route of developer, but often having experience in this area can be helpful to manipulating and examining data. It is an advantage rather than an essential.
Learn more about related GIS degrees: