Careers opportunities in public health are expanding, largely due to the prevalence of preventable diseases and the challenges presented by an aging population, environmental contaminants, and natural disasters. Since the environment plays a major role in our health many career options focus on understanding and improving conditions in both natural and built environments. These are often referred to as occupational and environmental health professions. Workers in these careers keep us safe by inspecting facilities, researching how the environment influences human health and disease, and minimizing environmental health risks.
Public Health Employment Conditions
Most public health professionals who work on environmental issues are employed by local and state health departments, environmental agencies, and occupational health and safety agencies. Some manage workplace safety for private companies, or provide services as part of environmental consultancies.
Work conditions can vary widely according to the type of position. Some public health workers inspect facilities containing hazardous substances, or respond to emergency situations. Some ensure worker safety in factories and plants. Others travel to inspect facilities or work from offices.
Public Health Job Outlook
The employment outlook for public health professionals varies by career track. While employment of occupational health and safety specialists is projected to grow at a rate of 7%, on-pace with the national average for all professions, jobs for health educators and community health workers is expected to grow much faster than average, with a projected growth rate of 17% for the ten-year period leading up to 2030. The job growth rate for epidemiologists is nearly double that for the same timeframe, with the number of jobs expected to increase by 30%. Learn more by visiting the pages for specific public health careers below.
<!- mfunc search_btn -> <!- /mfunc search_btn ->
2020 US Bureau of Labor Statistics job market data for Occupational Health and Safety Technicians, Epidemiologists, and Community Health Workers reflect national data, not school-specific information. Conditions in your area may vary. Data accessed October 2021.
Public Health Jobs & Job Description
Recent Public Health Job Listings
Use the search box below to find all the public health job listings in our job board.
With growing national and international populations, public health has become a complex network of jobs that work to keep all citizens well and improve quality of life, from patient-facing positions and education to research and development of critical vaccines and illness research. Jobs vary depending on a variety of factors, but all share some common traits:
Collaborate on interdisciplinary projects as directed
Serve as the subject matter expert on a particular area when need arises
Act in the public's best interest at all times
Work within the framework of the given public health initiative
Understand and use the delivery targets for program integration
Act at program authority when collaborating with local and state agencies
Network with various public, non-profit and private health related agencies
Respond as appropriate to inquiries received from superiors or the public
Convey information by oral report, written report or presentation to stakeholders
Solicit feedback and information from patients and clients
Seek cost-effective prevention of public disease
Be prepared to engage in emergency management of outbreaks
Educate external personnel and the public at every opportunity
Continue professional growth and education throughout career
Senior public health officials are concerned with the 'big picture' of reducing health inequalities through science, research & development, or programming initiatives. While duties vary greatly, all senior officials will encounter the following tasks in their career:
Evaluate existing systems and services to ensure they meet the needs of patients and populations
Develop, implement and monitor public health program outcomes
Draft press releases, bulletins, reports and other correspondence for clients, administration and patients
Execute and advocate for evidence-based methodology
Identify all requirements and pitfalls of a course of action
Oversee contracts, grants, and agreements that involve public health personnel
Assign established public health programs populations based on geographic and demographic evidence
Formulate exit benchmarks
Recommend improvements to address program difficulties
Review reports and literature to stay current on disease, management, and initiatives
Search environmental jobs now!
Public Health Careers
There are a variety of career options in public health, ranging from facility inspection to epidemiological research. Most positions require a minimum of a bachelor's degree in occupational health and safety or a related field like environmental health, such as engineering, biology, or chemistry. More advanced positions may require a graduate degree such as a Master of Public Health (M.P.H.), or even a doctorate.
Education Options
Jump to Careers in Public Health
Salary Comparison Tool
Search and compare the salaries of various environmental science careers around the United States by city and state. All salary data is sourced from BLS.gov.
Select Career Type
Select State
Select City
* 2020 US Bureau of Labor Statistics salary figures and job growth projections for all occupations and job titles listed here reflect municipal, state and national data, not school-specific information. Conditions in your area may vary. Data accessed September 2021.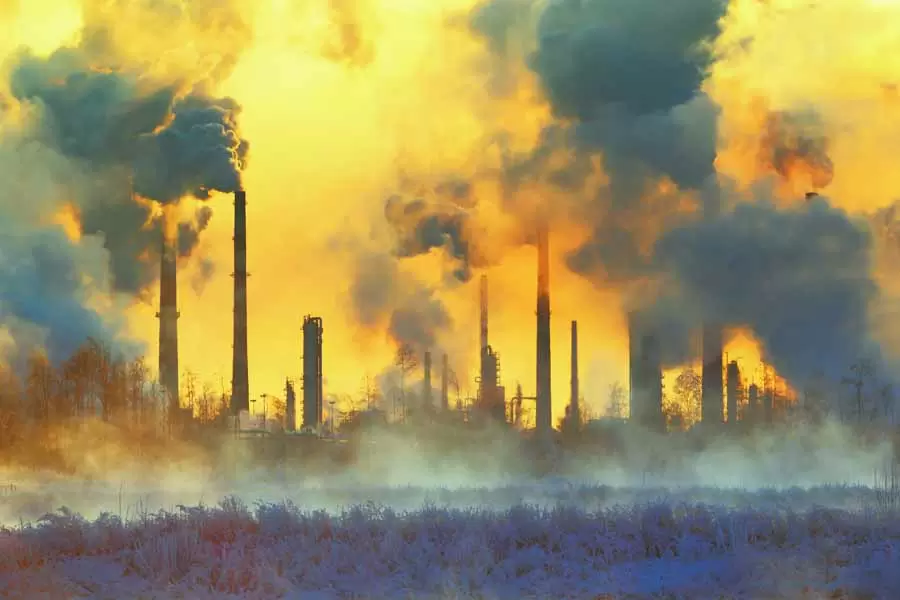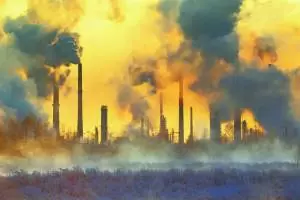 Air Pollution Analysts collect and analyze polluted air to devise environmentally friendly solutions to these problems. They employ the scientific method and critical thinking skills regularly, and often cooperate with other scientists while analyzing data. This field is growing because of increasing interest in environmental safety, the growing link between greenhouse gasses and global warming, and global interest in limiting pollution produced by different manufacturing processes and automobiles.
Learn more about how to become an Air Pollution Analyst >>>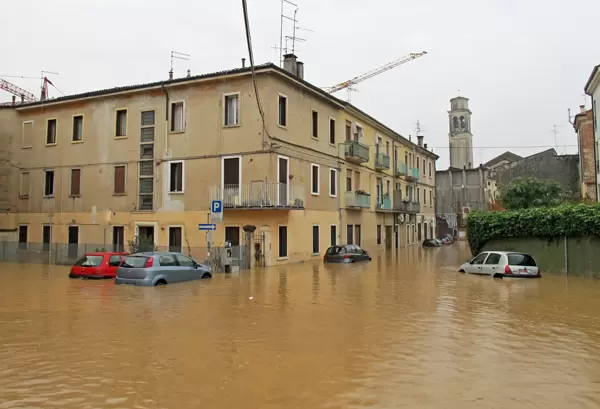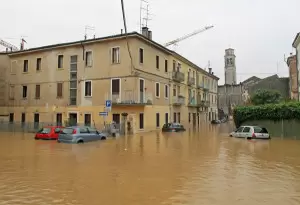 Most of us know that Los Angeles sits on a fault line, but fewer of us are aware that Yellowstone National Park is a massive caldera and super-volcano that's due to erupt. In fact, there are several active volcanoes in the western United States, including Mt. St. Helen's, which erupted in 1980, causing devastation in the area. The United States is a large country with blizzards in the East, tornadoes in the Midwest, hurricanes in the South, earthquakes and volcanoes out West, and floods common throughout. Disaster management specialists plan for these emergencies to minimize the risk to our lives, homes, businesses, and communities.
Learn more about how to become a Disaster Management Specialist >>>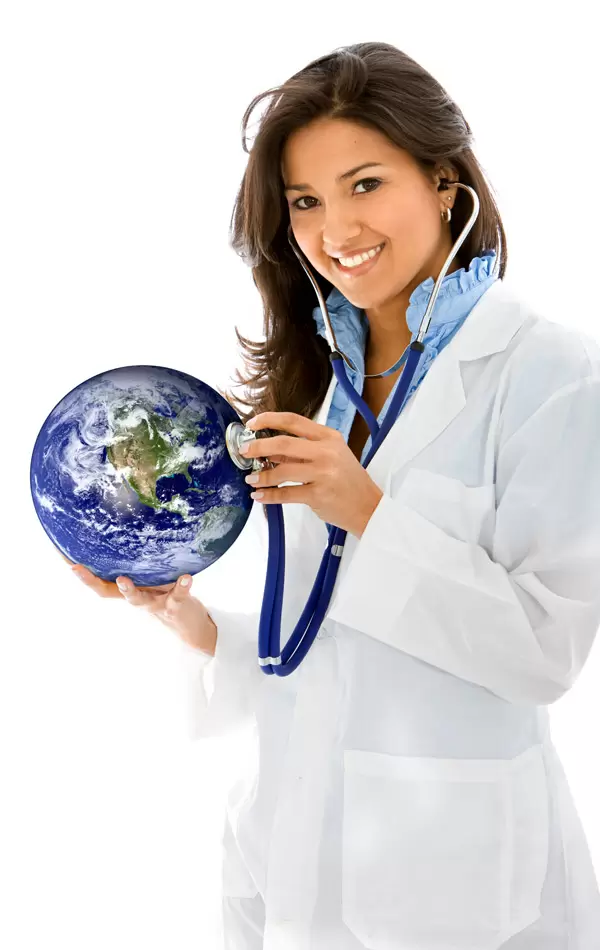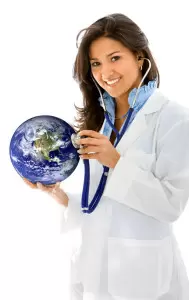 Thousands of new chemicals enter the marketplace every year, posing potential hazards to the environment, workers, and the general public. Environmental health professionals play various protective roles to keep people and the environment safe. For example, they conduct inspections to make sure that landfills, hazardous materials facilities, and drinking water systems comply with regulations. Other environmental health professionals focus on the workplace environment. After all, all of those chemicals start out in someone's workplace. And there are scores of other potential workplace hazards in a wide variety of industries. Environmental health specialists help keep people safe and healthy at work. These professionals are unique in that they work with virtually all aspects of business operations to run health programs. They coordinate with top management, human resources, unions, and government agencies to protect workers from chemical and workplace hazards.
Learn more about how to become an Environmental Health Professional >>>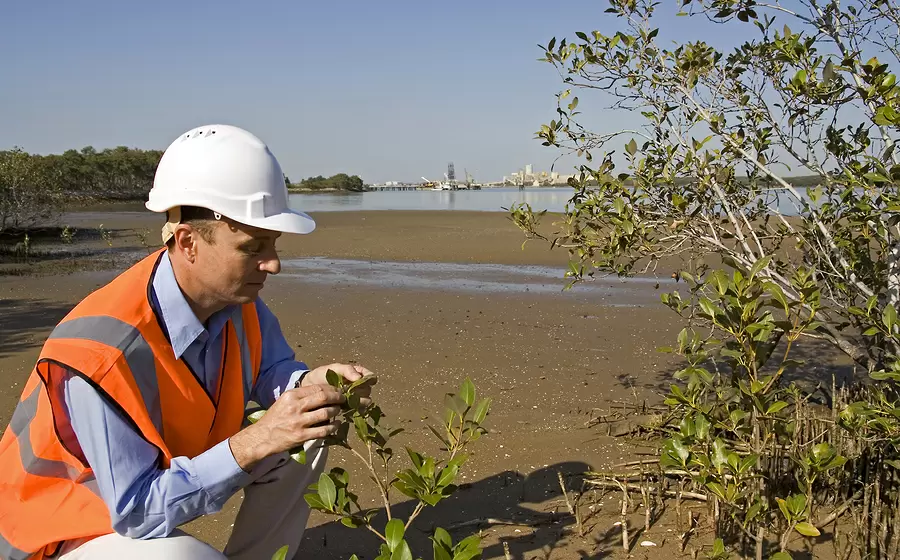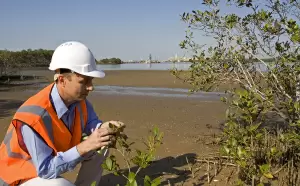 Environmental inspectors, or environmental compliance inspectors, are responsible for ensuring that organizations meet environmental regulations at the federal, regional, and local levels. Their primary duties are to ensure that all environmental, safety, and health regulations are being met and followed consistently. Thus, they must have a strong understanding of what those regulations are. To enter a career as an environmental inspector, one commonly obtains formal training within a broader environmental science degree program, and then obtains any number of certifications for environmental compliance inspector programs. The day-to-day activities of environmental inspectors typically include a mix of office and site-auditing work, where they will visit sites, inspect the facilities and operations, and report their findings to a higher authority. While similar to an environmental consultant, environmental inspectors are more involved with the legislative side of businesses and require further certification for legislation that varies from one geographic region to another. One exciting organization that makes use of environmental inspectors is the U.S. based Leadership in Energy and Environmental Design (LEED) program. LEED environmental inspectors work with architects and environmental designers to develop and certify green buildings at varying levels of sustainability. Environmental inspectors are an important piece of the environmental sector puzzle and are typically highly rewarding careers for detail-oriented individuals.
Learn more about how to become an Environmental Inspector >>>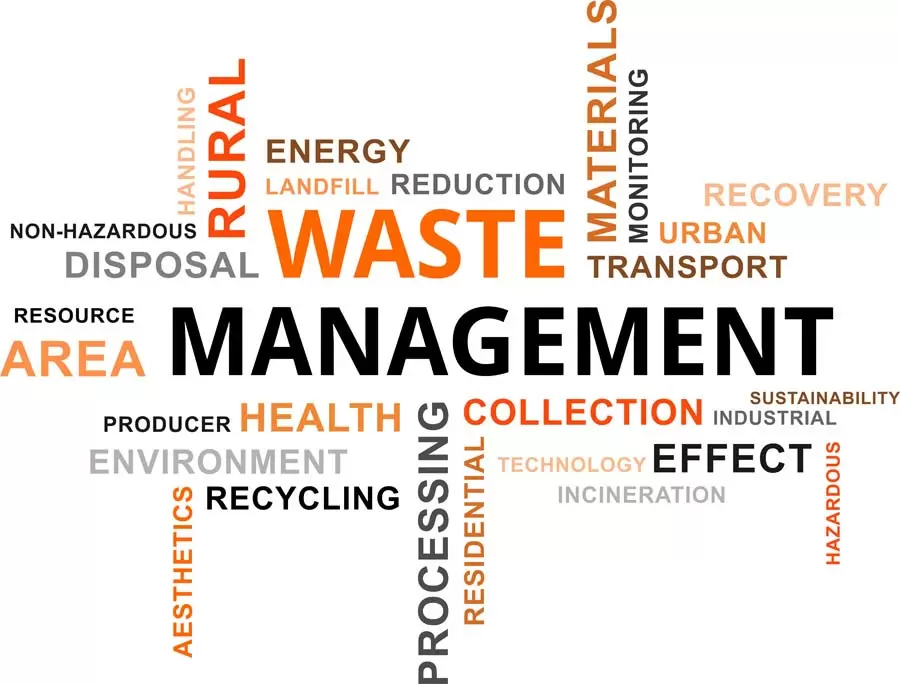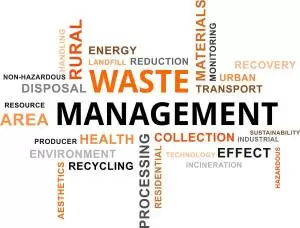 Do you see yourself working in a job that makes the world a better place and helps people to survive? Do you see yourself working overseas or in remote locations improving people's quality of life? If so, Environmental Sanitation Engineering might be for you. Environmental Sanitation Engineers remove waste and improve access to clean drinking water, a job that is integral to the existence of life all over the world. Many developing countries struggle to survive in unsanitary conditions with contaminated food and water. Environmental sanitation engineers work to reduce contamination and improve living conditions.  Environmental Sanitation is an important job as it improves the quality of the environment, improves living conditions and reduces health problems and disease.
Learn more about how to become an Environmental Sanitation Engineer >>>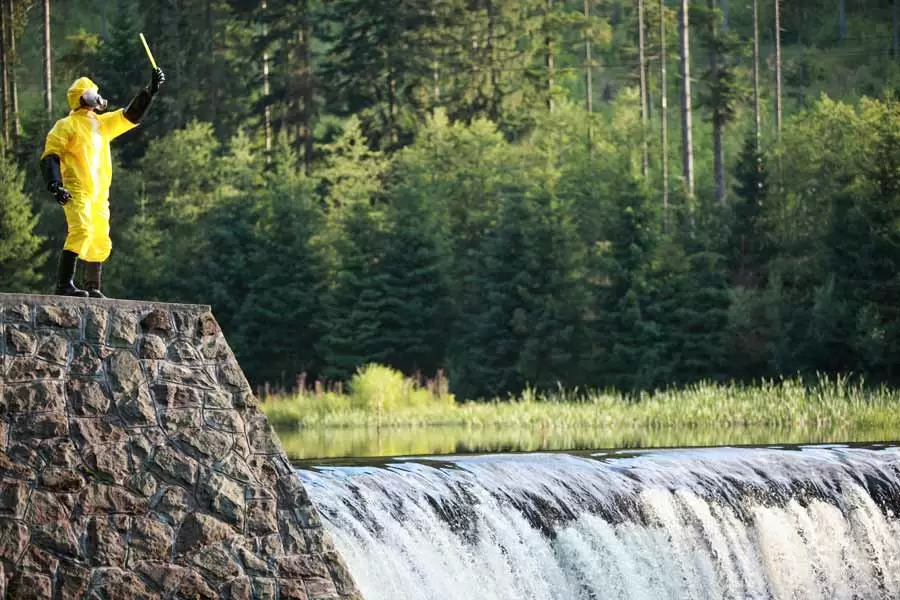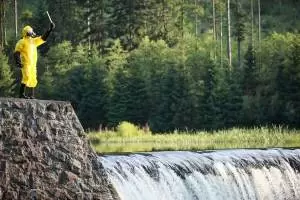 Most of us learned about Rachel Carson's book Silent Spring as high school students. This classic and important work examined the effects of the pesticide DDT on bird populations, warned us about its dangers, and ultimately made the case for banning it. While Carson was a marine biologist by training, her famous work was akin to environmental toxicology – the study of the effects of toxic chemicals on organisms. Today, Carson might study the buildup of mercury in fish like tuna and swordfish, or the effects of the BP oil spill on seafood from the Gulf of Mexico. From pharmaceuticals to plastic microbeads, new chemical challenges continue to present themselves, and environmental toxicologists are on the front lines of predicting, preventing, and studying adverse environmental effects.
Learn more about how to become an Environmental Toxicologist >>>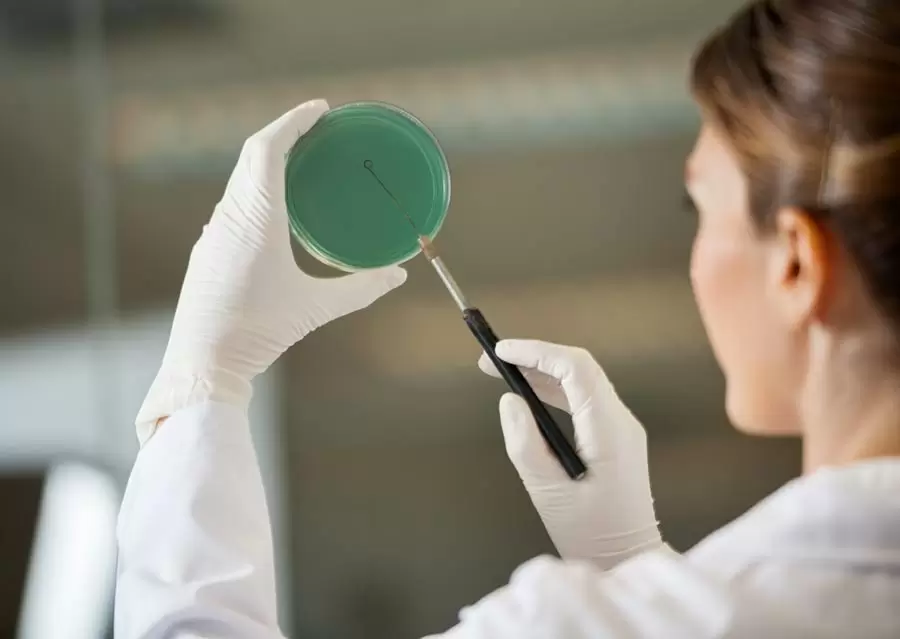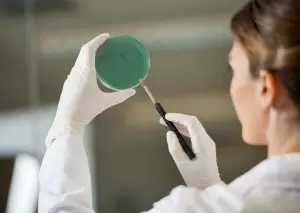 A rising number of diseases and health conditions are known or suspected to have (at least partially) environmental causes. For example, heavy exposure to pollution from traffic can lead to heart and lung problems, and researchers have found that living near highways may contribute to autism. Whether it's an unusually high occurrence of cancer in a neighborhood or lead poisoning affecting the children of New Orleans, epidemiologists are on the case, studying these patterns to understand why they exist, and what to do about them.
Learn more about how to become an Epidemiologist >>>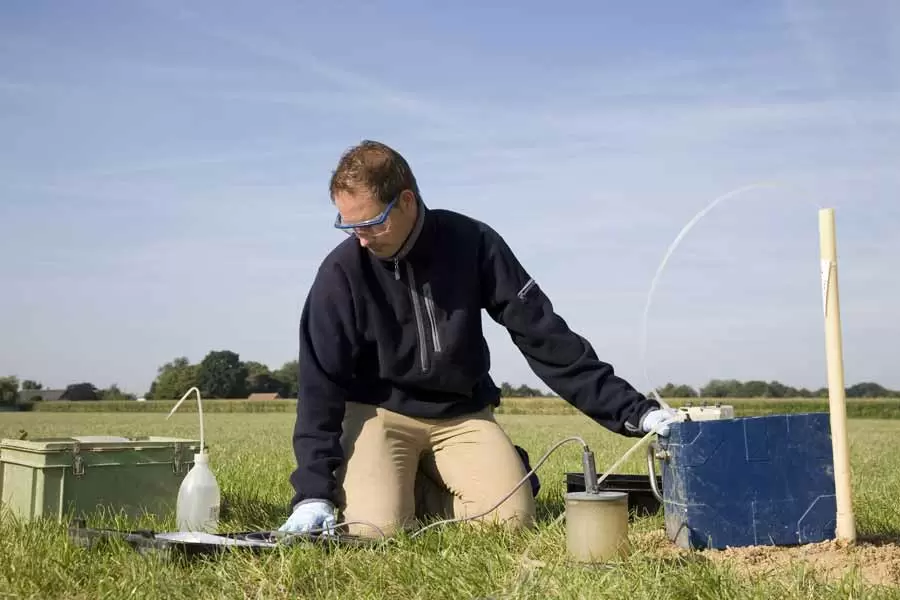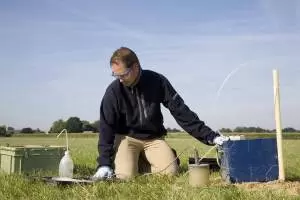 Groundwater Protection Specialists observe and analyze the health and wellness of groundwater. They often spend a lot of time in the field taking measurements and collecting data. While searching for the source of pollution, these professionals may be exposed to toxic chemicals or adverse weather conditions. Groundwater Protection Specialists spend the other portion of their time in labs and offices, going over their data and attempting to devise comprehensive solutions to the pollution issue. Due to the increasing stresses placed on the environment, this profession is projected to grow much faster than average in the next 10 years. Relative to other conservation professions, it requires relatively little education or special certifications.
Learn more about how to become a Groundwater Protection Specialist >>>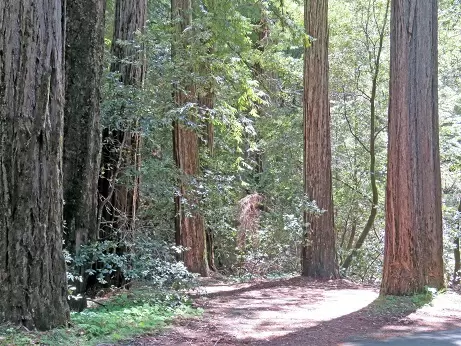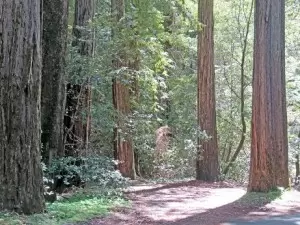 Our increasingly urbanized society, along with the farmland needed to feed it, are often viewed as incompatible with the needs of wildlife. The number of human-wildlife conflicts around the world will likely rise as people and farms expand into new territory. But new strategies that can balance the requirements of both humans and wildlife are being devised.
Public educators and outreach specialists provide advice and assistance regarding wildlife management issues. Their methods are often designed to minimize conflict and preserve wild species. They educate the public about wildlife, conservation, and alternative wildlife management options that promote co-existence.
Learn more about how to become a Public Education Outreach Specialist >>>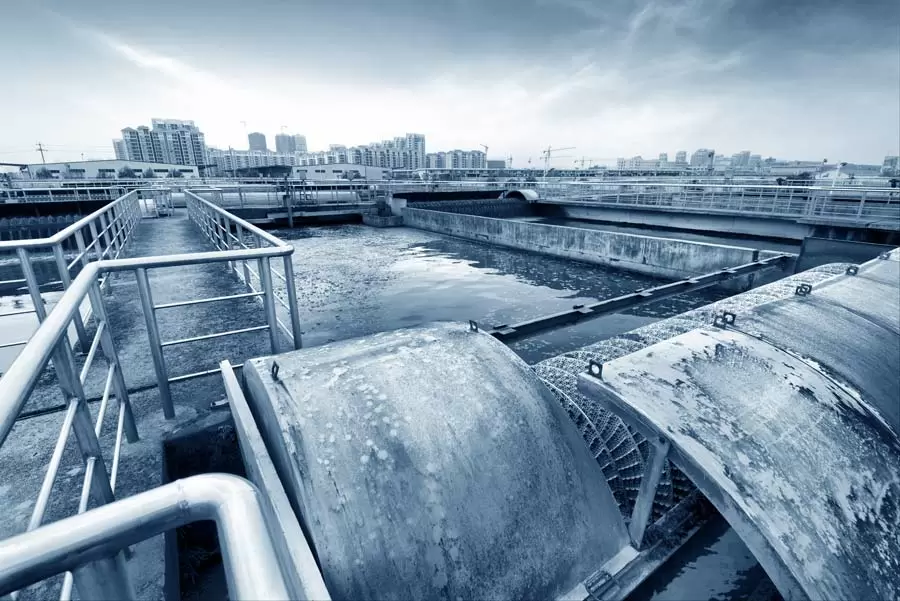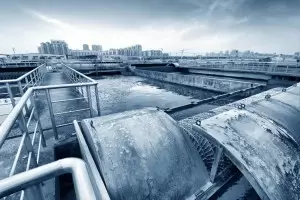 Water is the source of life. Without water there can be no humans and no animal or plant life. If you want to truly make a difference, working as a Wastewater Treatment Operator is a great career choice. Wastewater treatment plant and system operators manage a system of machines, often through the use of control boards, to transfer or treat water or wastewater. By treating wastewater, it can be released safely into the environment or used for watering gardens or other actions that do not require drinking water.
Learn more about how to become a Wastewater Treatment Operator >>>