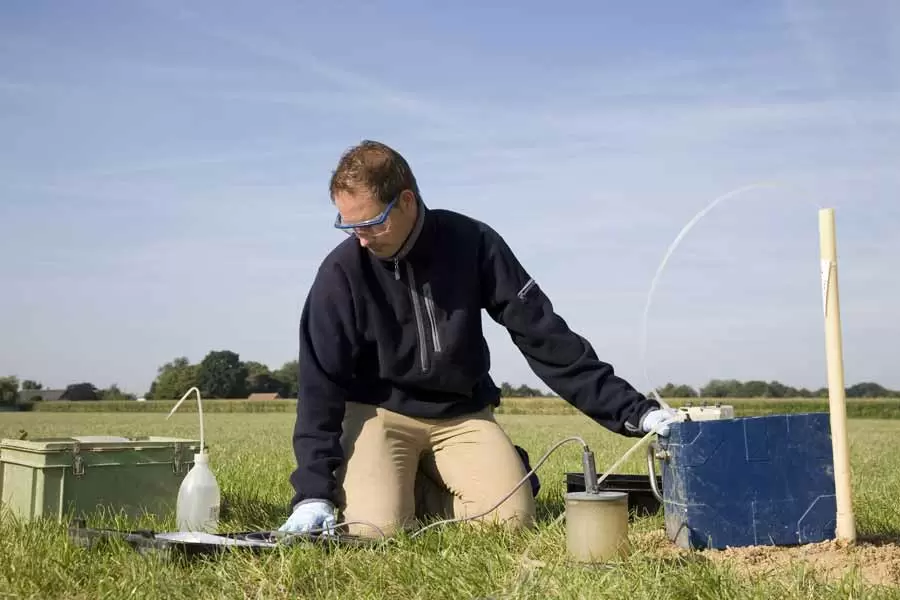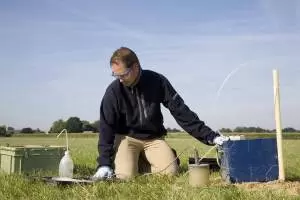 What Does a Groundwater Protection Specialist Do?
Groundwater Protection Specialists inspect and analyze the health of local groundwater resources. They then devise innovative strategies and implement solutions to help prevent, reduce, or eliminate pollutants that may be contaminating the groundwater supply. It is important for a Groundwater Protection Specialist to be well-acquainted with the local, state, and federal environment laws and regulations relevant to groundwater resources.
Where Does a Groundwater Protection Specialist Work?
Groundwater Protection Specialists spend a great deal of time working in both laboratories and the field. Fieldwork often requires the specialist to be highly versatile, as they may find themselves in many different kinds of environments ranging from industrial sites to more natural outdoor areas.
Groundwater Protection Specialists must be prepared to endure adverse weather conditions and encounters with dangerous chemicals that come from runoff, industrial waste, and other sources. The top employers of Groundwater Protection Specialists are consulting firms, private labs, or local governments. Generally they work full-time schedules, though some are hired seasonally. Occasionally fieldwork will require travel, night hours, or overtime.
<!- mfunc search_btn -> <!- /mfunc search_btn ->
What Is the Average Groundwater Protection Specialist's Salary?
Groundwater protection specialists, who fall under the broader BLS category of environmental scientists and specialists, earned a median salary of $73,230 as of May 2020. The low-end salary (lowest 10%) for this position is about $42,960, while the high-end salary (top 10%) exceeds $129,450.* Pay is largely influenced by education level, the employer you are working for, and the kinds of hours you are required to work.
Groundwater Protection Specialist Jobs & Job Description
Recent Groundwater Protection Specialist Job Listings
Use the search box below to find all the groundwater specialist job listings in our job board.
Groundwater protection specialists work toward the protection and conservation of groundwater, recognizing that it is a critical part of the ecosystem. Specialist roles do vary from organization to organization, but most roles will have the following tasks as part of their scope:
Monitor wastewater treatment plant process equipment
Ensure that water meets all regulatory requirements by deploying pumps, motors, membrane filtration equipment, clarification systems, chemical feeds, sludge equipment, filter presses
Coordinate activities with maintenance staff to ensure preventive and corrective maintenance of treatment equipment
Undertake general upkeep, cleaning, maintenance and repair of facilities and grounds to assure a safe and clean
Possess necessary treatment plant operator certification
Safely operate necessary equipment and vehicles including dump trucks, roll off and pick up trucks
Possess experience or certification for operating a front end loader, scissor lift, motor grader, backhoe and/ or skid steer
Promote safety practices for colleagues and processes throughout the facility
Mechanical aptitude or willingness to learn in a hands-on environment
Senior groundwater protection specialists have broadened their professional experience by undergoing or showcasing management skills or training. In addition to the standard role, groundwater protection specialist managers may be called to perform the following as part of their expanded scope of duties:
Ensure that laboratory instruments and processes are in line with regulation
Inspect treatment plant processes to ensure effluent quality meets or exceeds permitting requirements
Review laboratory results and readings and make adjustments to processes as necessary
Manage records, forms, and reports in various automated systems, formats, and software to ensure accuracy
Ensure data integrity, compliance, and adherence to internal controls policies and practices
Assist maintenance staff as required to ensure timely repair and upgrade to systems and equipment
Provide the appropriate level of response to inquiries, issues of concern, and requests for information, or explanation, regarding various services, processes, policies, and/or procedures with internal or external stakeholders
Provide recommendations to assist in the development and implementation of procedures for improved plant operations;
Collect samples for analysis and reporting using prescribed methods and techniques to make appropriate adjustments as necessary
What Is the Job Demand for Groundwater Protection Specialists?
The job demand for environmental scientists and specialists like groundwater protection specialists is projected to increase by 8 percent between 2020 and 2030.* This growth is partly due to growing pressures placed on the environment, as well as increased public interest in protecting our natural resources.
What Groundwater Protection Specialist Degree Options Exist?
At minimum, Groundwater Protection Specialists are expected to possess an associate's degree in environmental science, public health, geology, hydrology, or other related field. Positions that require the most in-depth interaction with the groundwater data will prefer a Bachelor's Degree. Coursework should focus on natural sciences, such as chemistry and biology. Physical sciences like geology will also come in handy. For analyzing data, familiarize yourself with the scientific method and be familiar with statistics and computer sciences.
Some states require special licensing in environmental health to assure that their assessments of an area will be compatible with local law. The licensing process varies, but is typically short and simple.
<!- mfunc search_btn ->
<!- /mfunc search_btn ->
What Kind of Societies and Professional Organizations Do Groundwater Protection Specialists Have?
Groundwater Protection Specialists and those who wish to become Groundwater Protection Specialists can browse through these organizations and websites for valuable resources:
Environmental Protection Agency (EPA): http://water.epa.gov - This department of the federal government provides information on the current thoughts and policies relevant to environmental issues. The link above is specific to water, one of the country's most important natural resources.
National Ground Water Association (NGWA): http://www.ngwa.org - A nonprofit organization that brings together groundwater professionals across the planet, though the group's main emphasis still remains in the U.S. They attempt to provide a pool of references and resources for these professionals. They also want to facilitate communication between experts and spread awareness about the importance of the Groundwater Protection industry.
Keep in mind that many state governments also have their own individual Groundwater Associations that can be searched out online depending on your location.
*2020 US Bureau of Labor Statistics salary figures and job growth projections for environmental scientists and specialists reflect national data not school-specific information. Conditions in your area may vary. Data accessed September 2021.