Environmental Policy and Planning are fast-growing fields that largely deal with the administrative aspects of environmental preservation and management. However, both career paths are involved in different parts of the process.
The Environmental Policy field centers around the alternation of public policy and social institutions that influence the way we manage the environment and our natural resources. By researching scientific data and current legislation Environmental Policy makers create new laws and legal standards that will better serve shifting environmental demands.
Environmental Planning careers create programs that use land more efficiently with minimal damage to the surrounding environment. They often focus on the use of natural resources and attempt to predict any risks or problems that may arise, and then create plans to combat these risks.

Environmental Planning & Policy Employment Conditions
Most careers in Environmental Policy and Environmental Planning involve spending a lot of time in an office environment reading, researching, planning, and collaborating with co-workers. However, some Environmental Planning jobs involve the oversight or implementation of building programs, meaning that you may have to spend some of your time outdoors - possibly in adverse weather conditions.
Typically careers in Environmental Policy and Environmental Planning require a Masters degree, though there are certainly some exceptions to this generalization. Some of the top employers of those specializing in Environmental Policy and Environmental Planning are various government agencies. However, nonprofits, corporations, and politicians may also require their services.
It's important to note that critical thinking, computer skills, and communication skills are fine traits to possess if you're looking for a career in Environmental Policy and Environmental Planning.
<!- mfunc search_btn -> <!- /mfunc search_btn ->
Environmental Planning & Policy Job Outlook
The job outlook for all political science specialists is strong and steady, including for Environmental Policy and Environmental Planning careers. Both fields are projected to grow as fast as average, largely due to the astronomical population growth, worsening environmental conditions, the rapid development of sustainable technologies, and the constant reconsideration of environmental policies. The Bureau of Labor Statistics puts the job growth rate at 9% over the ten-year period leading up to 2030.
2020 US Bureau of Labor Statistics job growth figures for political scientists reflect national data not school-specific information. Conditions in your area may vary. Data accessed October 2021.
Environmental Planning / Policy Jobs & Job Description
Environmental Planning & Policy Jobs
Use the search box below to find all the environmental planner and policy job listings in our job board.
Steering public opinion on various green issues are those professionals involved in environmental policy and planning initiatives. While environmental jobs span a number of industries environmental policy and planning professionals should be familiar with the following tasks:
Evaluate land use issues
Remain compliant with applicable zoning and engineering plans
Organize correspondence, reports, data and other project information
Research local, state and federal environmental policies
Analyze remediation strategies
Proactively maintain client and stakeholder relationships
Show innovation in strategy across various projects
Work well in an interdisciplinary environment with other technicians, scientists, and engineers
Create and maintain technical documentation
Collect and analyze data
Maintain records and databases to support standard project operations
Provide technical feedback on environmental policy
Maintain aspects of operating budgets
Senior environmental policy and planning personnel are often promoted on the strength of their strategic leadership. Each leadership position is unique, however, most have the same overarching traits:
Craft management policies
Strategize best use of engineering and human resources as well as asset management
Manage local environmental conservation projects where applicable
Solicit grant funding
Oversee consultant contracts with local and state agencies
Coordinate and serve on teams for resource conservation
Take interest in energy issues at all levels
Oversee the activities of hourly and seasonal team members
Develop short and long range plans for energy scoring and reduction
Lead interdisciplinary teams and task forces for projects
Commit to best practices in work and research
Create a positive work environment, creating leadership opportunities by positive modelling of these traits
<!- mfunc search_btn -> <!- /mfunc search_btn ->
Environmental Planning & Policy Career Options
There are many different career options in the Environmental Policy and Planning field. Though most involve a large amount of office work, each career focuses on different aspects of the policy-making and planning processes.
Learn more about environmental policy degrees and education.
Salary Comparison Tool
Search and compare the salaries of various environmental science careers around the United States by city and state. All salary data is sourced from BLS.gov.
Select Career Type
Select State
Select City
* 2020 US Bureau of Labor Statistics salary figures and job growth projections for all occupations and job titles listed here reflect municipal, state and national data, not school-specific information. Conditions in your area may vary. Data accessed September 2021.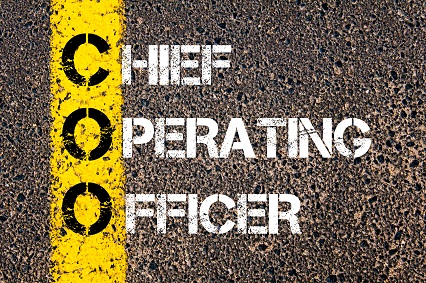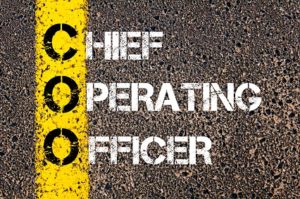 A Chief Operating Officer is a business manager rather than a direct environmental professional. In the environmental sector, it is the business, organization and logistics skills for which they are valued. Although they do not need specific environmental training, many choose to enter this type of role from qualifications in environmental policy, environmental law and other business related areas. The modern fusion of business and environmental qualifications means that there is a growing demand for business leaders with advanced (and often specific) knowledge of the technical and scientific industries that they serve.
Learn more about how to become a Chief Operating Officer >>>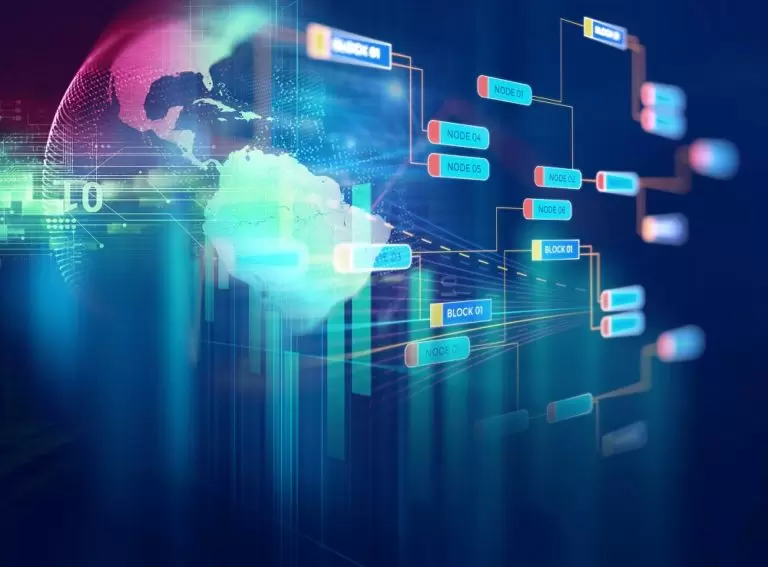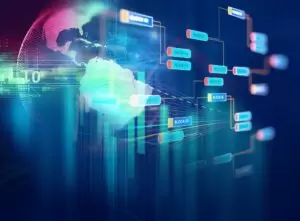 The rise of the use of big data in public and private life means there is now a greater need for data scientists. Once the exclusive preserve of mathematics, data science is required in almost every sector. Retail and commerce use them to analyze customer profiles, scientific research bodies use big data to examine such things as temperature trends, population dispersal and tracking the spread of disease. Data science is one of the most important areas of science today.
Learn more about how to become a Data Scientist >>>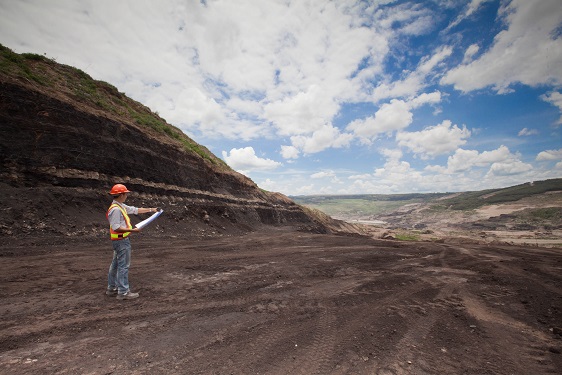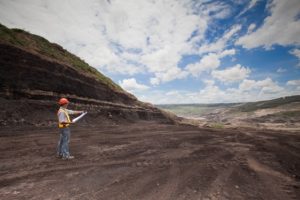 Engineering Geologists utilize the theory and practice of three different disciplines – geology, engineering and environmental health. For the most part, they work in an advisory or decision-making capacity. Engineering geologists study the underlying geology of a site to decide whether it is safe and whether there are any potential hazards – human or natural – in real estate, civic and infrastructure development. Their background in geology permits them to understand, as engineers, the importance of types of rock, bedrock stability and geological processes that could affect buildings, developments, their stability and safety issues for human health.
Learn more about how to become an Engineering Geologist >>>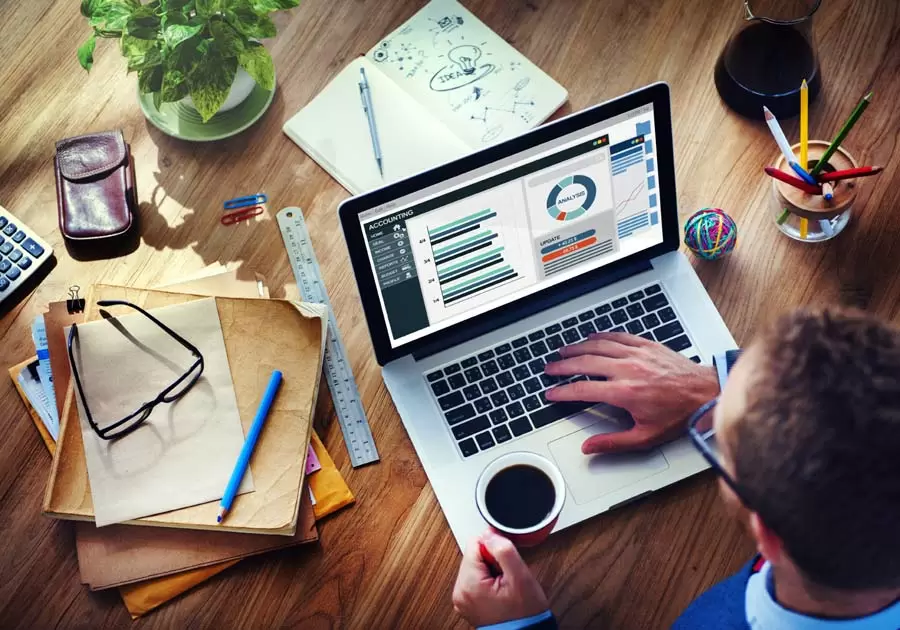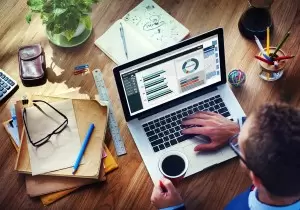 Are you interested in changing the way companies do business? Over the past few decades we've learned much about the environmental costs of business as usual. Environmental accountants, who determine environmental costs and performance, can help improve business decisions and operations so that they tread more lightly on the earth. When reported to governments, the calculations of environmental accountants can even be helpful in shaping future regulations. If you enjoy math, want to make a difference, and desire to be part of an evolving specialty on the cutting edge of your field, a career in environmental accounting may be for you.
Learn more about how to become an Environmental Accountant >>>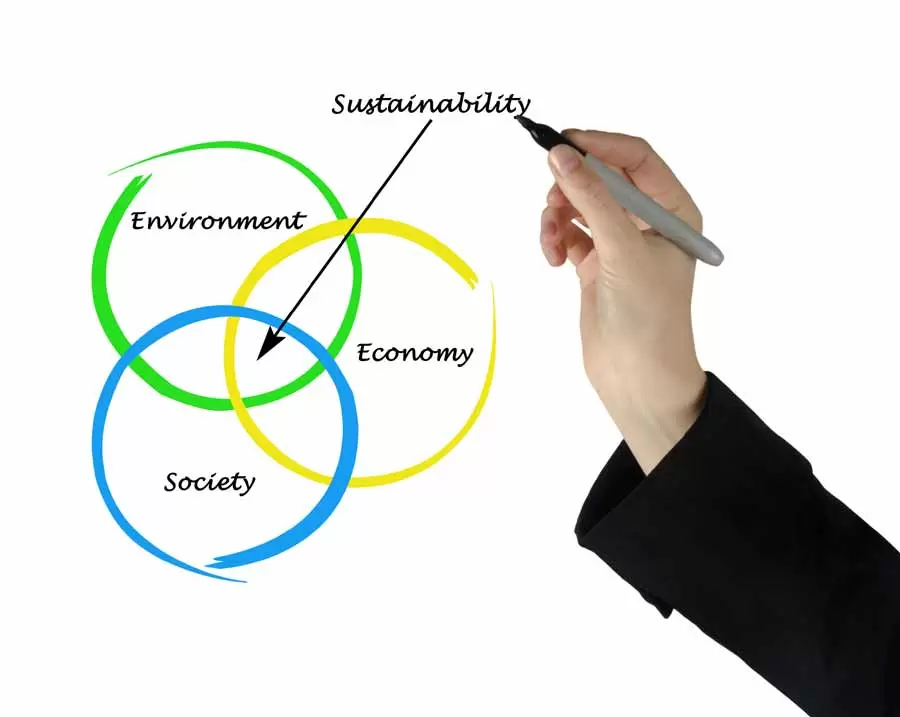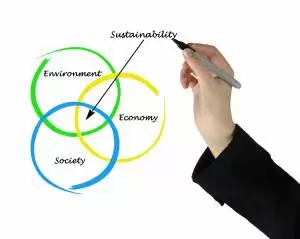 We've all heard the perspective that it's one or the other – the economy or the environment; these two needs are in direct conflict. Or are they? Environmental economists attempt to integrate both of these needs to reduce the environmental impacts of economic activity and develop sustainable economic policies.  With both recognition of environmental degradation and human population rising, economic approaches to problem solving are increasingly important. Whether it's analyzing the job growth potential of the Keystone XL pipeline, or the economic toll of the Deepwater Horizon disaster off the coast of Louisiana, environmental economists play a key role in understanding how our activities affect the planet, and how we can make them greener.
Learn more about how to become an Environmental Economist >>>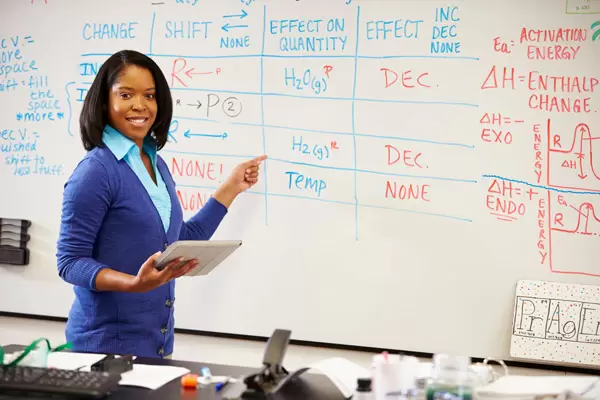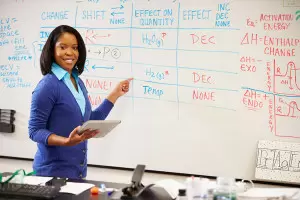 A 2005 book by Richard Louv entitled Last Child in the Woods coined the term "nature deficit disorder", referring to the trend where children now spend much more time indoors with gadgets than playing outside in nature. Louv hypothesizes that this trend has led to widespread behavior problems such as ADD and ADHD. While the connection remains unproven, it's undeniable that many children are now growing up without developing a relationship with nature. Environmental educators teach children about nature, often outdoors. They aim to foster an affinity for nature and the knowledge to protect it in the next generation.
Learn more about how to become an Environmental Educator >>>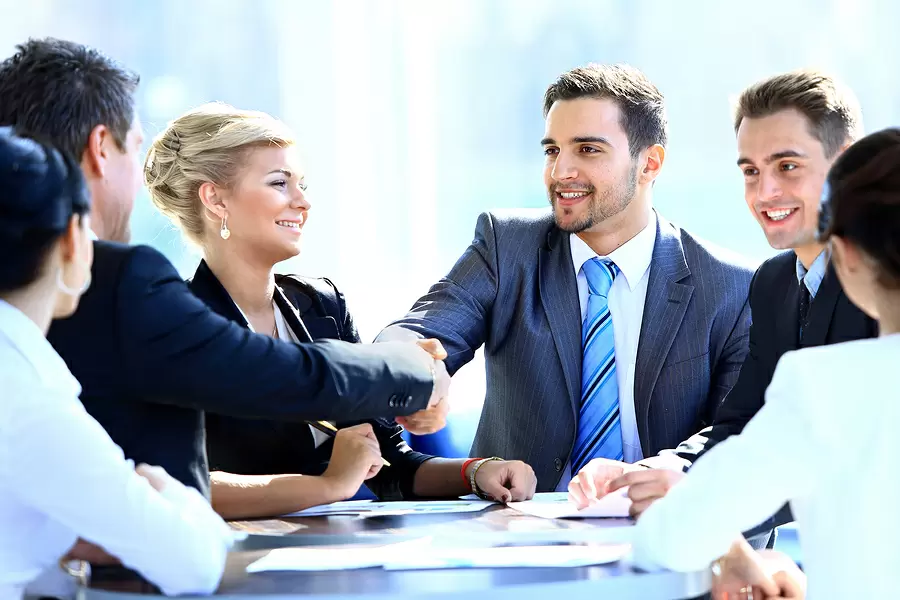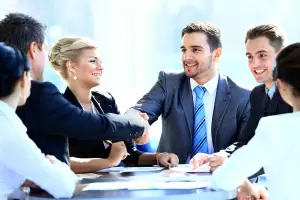 Environmental lawyers are lawyers that specialize in legal disputes relating to the environment. They commonly work at both the individual and corporate level, resolving disputes that span across widespread issues: pollution, biodiversity, land tenure, hazardous waste, biodiversity, or climate change. Environmental law initially arose out of the common-law of nuisance, in which a nuisance arises when one person uses their private property in such a way that it significantly and adversely impacts the rights of others in the immediate area. From this, a vast array of environmental laws has arisen, ranging anywhere from conventional environmental nuisance law to working with national governments to establish international legislation on carbon dioxide emission caps. Environmental lawyers require the formal training of a law degree (attainment of a Juris Doctorate degree), but may specialize in environmental law depending on the program to which they attend. As sustainability issues increase globally, there is expected to be higher environmental lawyer involvement in advising on sustainable and green practices at the corporate or industry level, such as reducing greenhouse gas emissions. While employment for environmental lawyers will increase over the next few decades, competition will remain high due to law school graduates continuing to exceed the number of available jobs.
Learn more about how to become an Environmental Lawyer >>>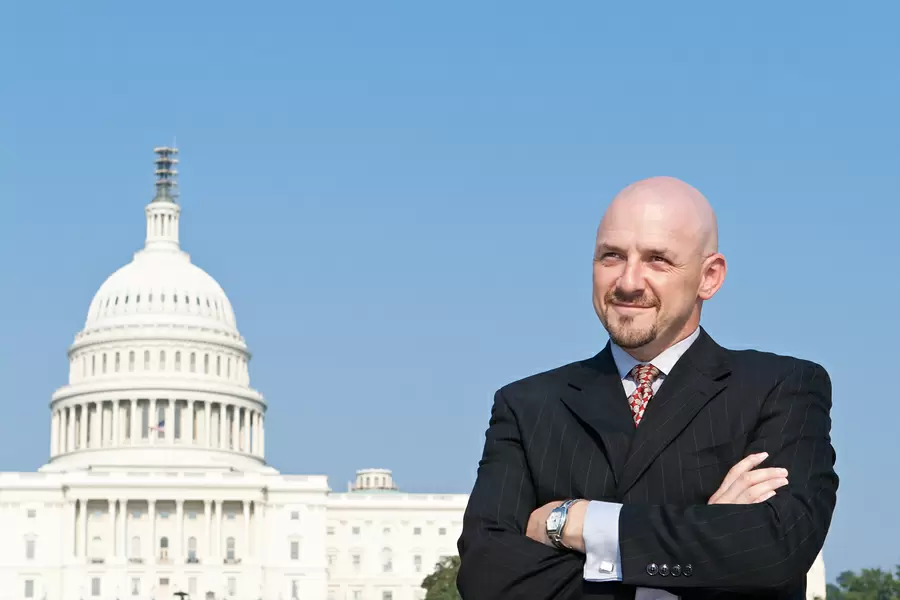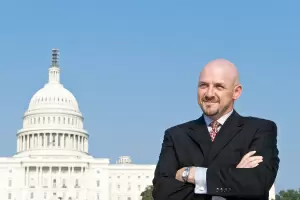 Environmental lobbyists work solely to influence politicians to vote for legislation that acts in the environment's favor. The ways in which this is achieved is primarily through (1) directly meeting with the politician and providing them with the necessary information to influence them or help them derive a decision, and (2) organizing grassroots-type events that spur the public and influence the voice of their representative politician. As lobbyists are commonly involved with legislation that has been recently passed or is in development, a large component of their day-to-day activities revolves around research: monitoring the news, attending legislative hearings, or publishing in newspapers or other media sources to raise awareness of upcoming environment-related legislation. Typically, environmental lobbyists work long hours and must work within larger teams. One such team is the organization Greenpeace in Washington, D.C., which uses "peaceful protest and creative communication" raise awareness of environmental issues and their appropriate solutions. Environmental lobbyists are an important bridge between politicians responsible for drafting legislation, the scientists working to identify environmental issues, and the larger public. To succeed as an environmental lobbyist, one must be passionate, motivated and excel in a fast-paced environment. While there's no formal path to a career as an environmental lobbyist, volunteering with a campaigning organization such as Greenpeace is a good introductory step into the field.
Learn more about how to become an Environmental Lobbyist >>>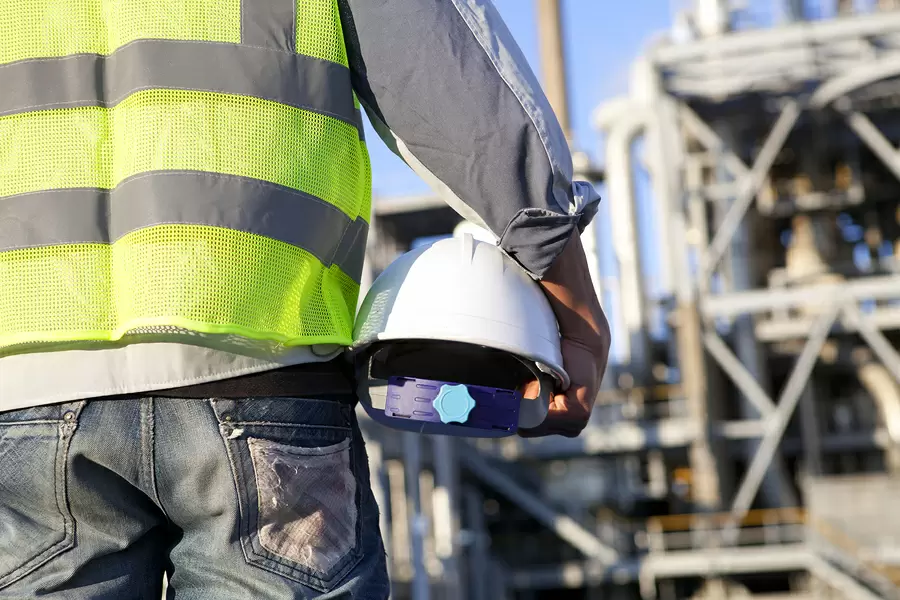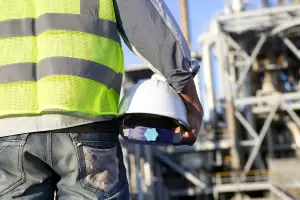 Environmental planners function similarly to environmental engineers, but are more directly involved with land use and planning in urban, suburban, and rural environments. Most significantly, environmental planners are responsible for developing both short and long-term plans for development projects at all scales. Environmental planners will commonly work with environmental consultants or environmental engineers to develop a course of action over a given time frame, and then communicate their findings to the stakeholders responsible for that area. Environmental planners must be highly interdisciplinary, as their day-to-day activities can include anything from site-auditing, creating maps or system designs, reviewing legislation and regulations, outlining time frames, or detailing project budgets. In addition, a career as an environment planner will suit individuals with strong interpersonal skills well, as work duties require strong collaboration and communication across a variety of sectors. To best prepare oneself for a career as an environmental planner, higher education training in programs such as urban planning and design, natural resource management, or sustainable development should be sought after. The prospect of working as an environmental planner is an exciting one, and will give individuals a "driver's seat" type position in the global shift towards a more sustainable future.
Learn more about how to become an Environmental Planner >>>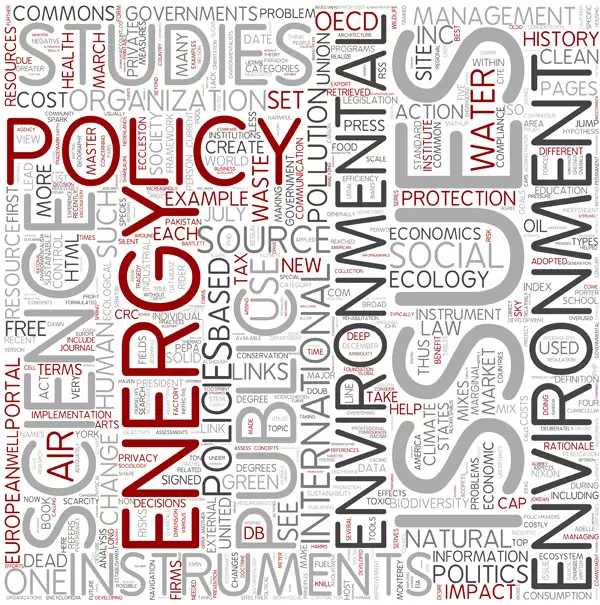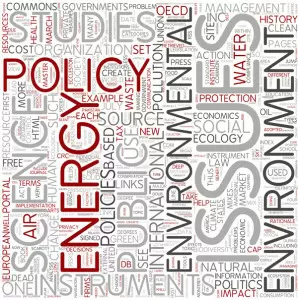 The need to realign or "reboot" our businesses, manufacturing, economy, transportation systems, cities, energy sources, homes, and lives to make them sustainable has never been clearer. How to do this is less clear. The need for answers will open up jobs for people who can research and understand the many moving pieces involved in creating good public policies. Environmental policy analysts help develop the answers that, when implemented, will help our social systems evolve. With a career in environmental policy, you can be at the forefront of creating and implementing those initiatives, developing a sustainable society and changing the world for the better.
Learn more about how to become an Environmental Policy Analyst >>>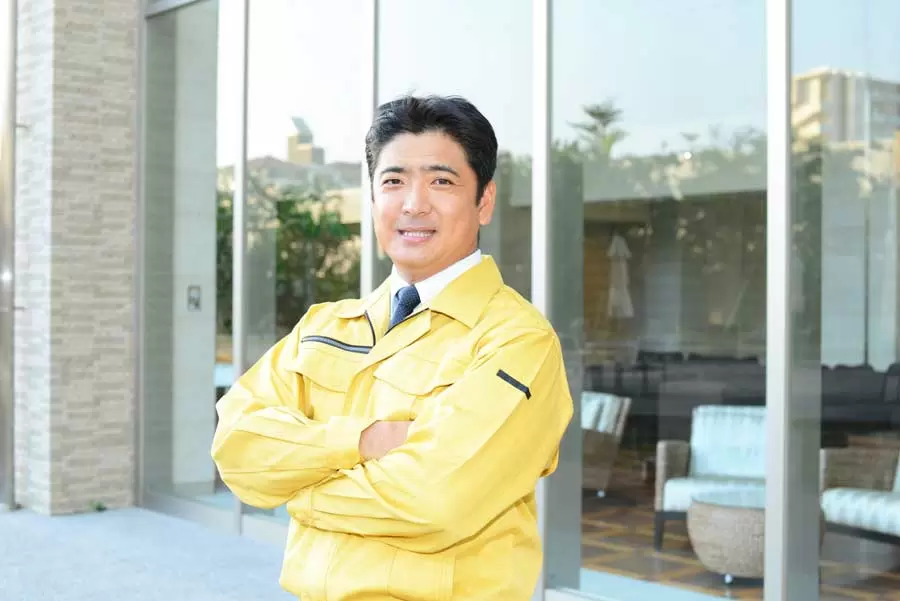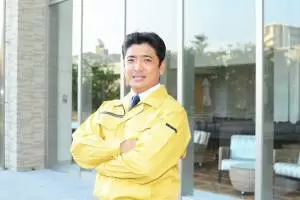 There are many different Environmental Remediation careers that all involve the planning and implementation of pollution cleanup. Environmental Remediation careers are growing because of the budding Green Economy, their essential nature, and overall versatility. The Environmental Remediation field offers a wide array of jobs that are suitable for most background and education levels.
Learn more about how to become an Environmental Remediator >>>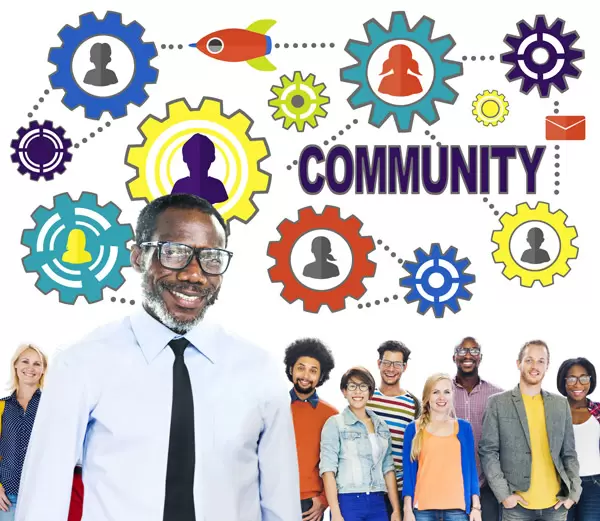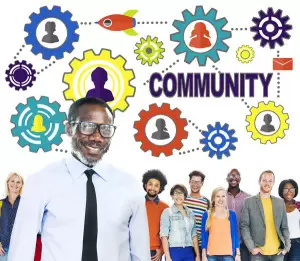 Why do some groups of people accept the scientific consensus of human-induced climate change while others don't? How do social development and changing demographics from population growth, immigration, and globalization affect the environment and our attitudes toward it? Why and how do certain groups of disadvantaged people come to be subjected to a greater degree of environmental hazards than others? Environmental sociologists study these and other social dynamics of human-environment interactions to understand the attitudes and motivations of human groups, and suggest ways to address sociological stumbling blocks to sustainability.
Learn more about how to become an Environmental Sociologist >>>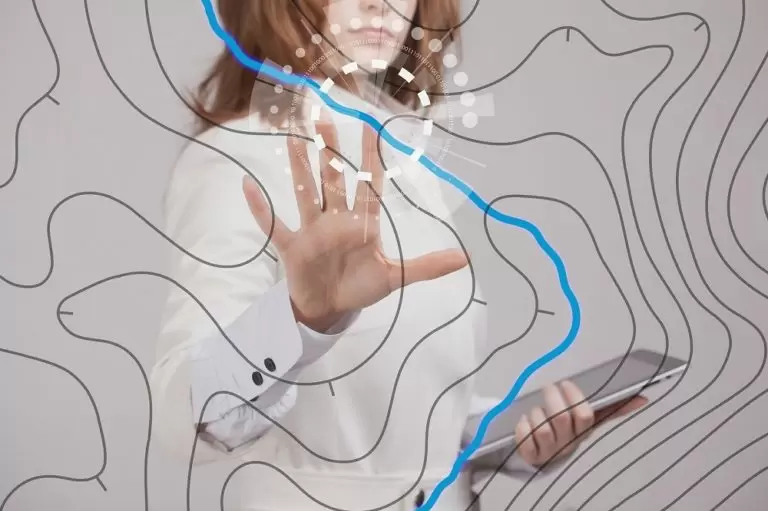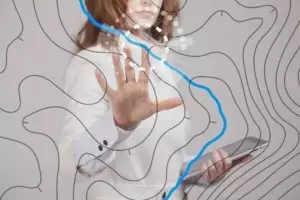 Geospatial Analysts work with present and historic geographic data including GIS, cartography records, soil samples, aerial photography, satellite data and a range of other records. It is a multidisciplinary approach useful in a range of areas including conservation, resource planning, archaeological investigation, disaster relief planning and many other areas. It is a growing area and one part of a general understanding of the importance of landscapes as monuments taking raw data and displaying it in practical visual formats.
Learn more about how to become a Geospatial Analyst >>>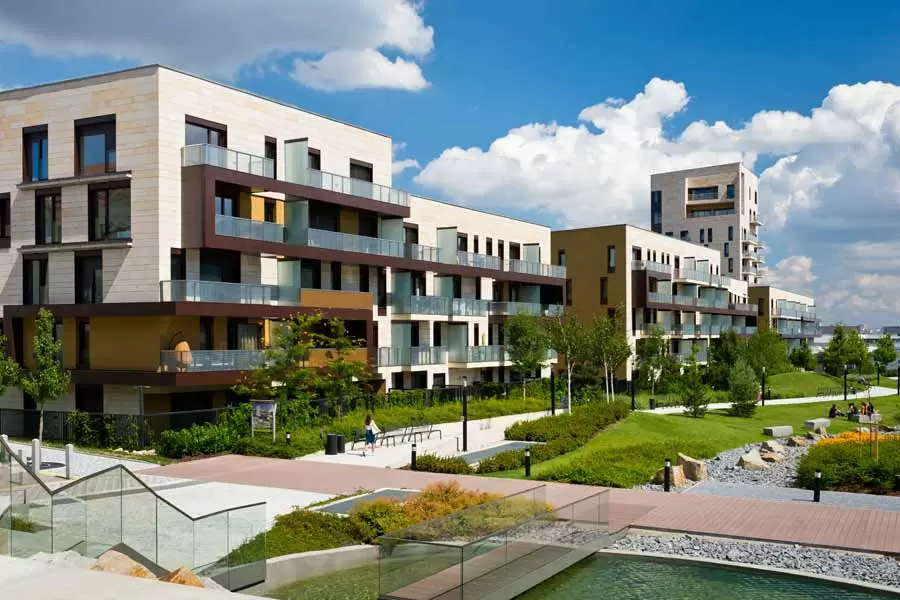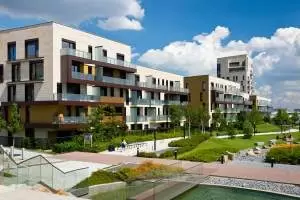 Land Use Planners create, revise, and improve plans for land development and usage. Their plans are based on the data collected at the site and how people would like to utilize the land. They also assure that current plans are compliant with health, safety, and environmental law. They also give presentations to public officials, developers, and the community at large. It is important for a Land Use Planner to have great analytical abilities and be adept at communicating, as they may have to balance opposing interests and negotiate with others. Most Land Use Planners work for local governments, but can also be employed elsewhere.
Learn more about how to become a Land Use Planner >>>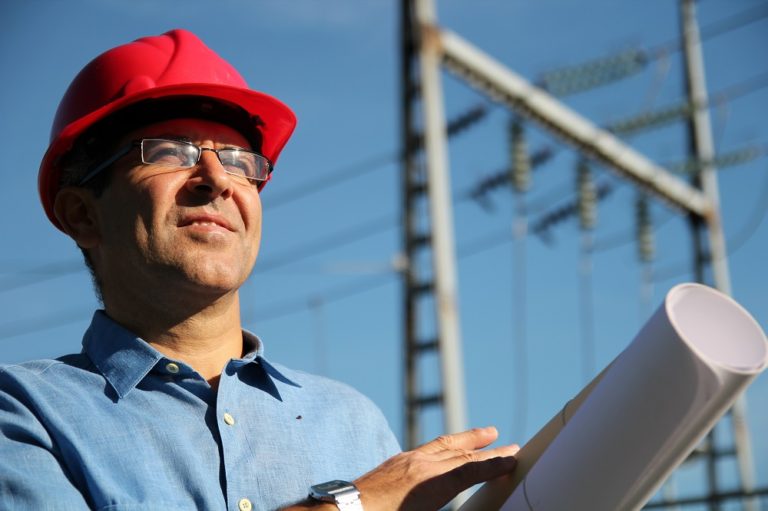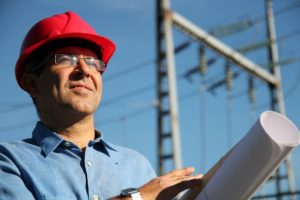 Power Transmission Engineers are responsible for ensuring that our power needs are maintained. Not only that, but ensuring the best efficiency of placement of powerlines, that those responsible for building lines and network adhere to environmental standards and legal requirements. They may design construction plans and research environmental issues ahead of new power cables and lines to ensure minimum disruption during the building phase. They are essentially engineers, but plan infrastructure over a wide geographic area and with broader understanding of logistics.
Learn more about how to become a Power Transmission Engineer >>>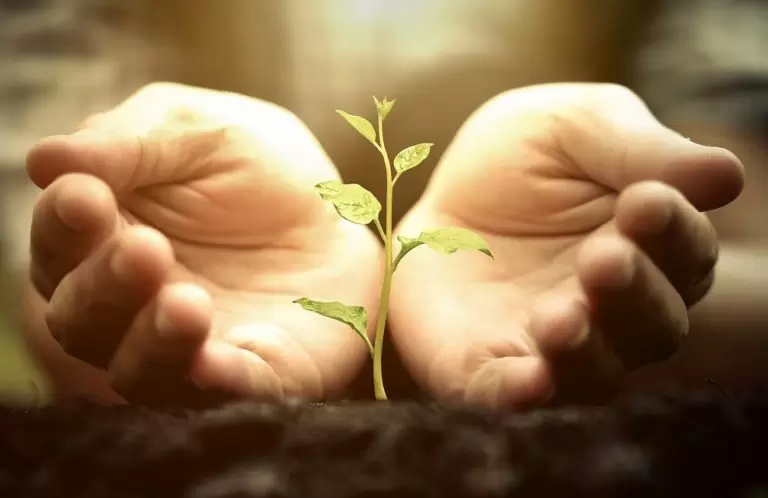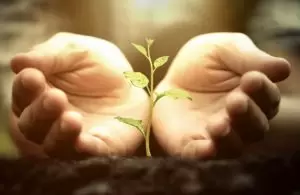 Preservation Planners are a type of Conservationist. They differ from other types of conservationist in that they see landscapes and areas as organic systems. That means, rather than being interested in a single element (wildlife, waterways, specific species) they seek to preserve the landscape for all of its component parts. This means the cultural / archaeological landscapes and the natural processes that make it a living, breathing environment. They have a background in preservation and conservation primarily, typically studying geography.
Learn more about how to become a Preservation Planner >>>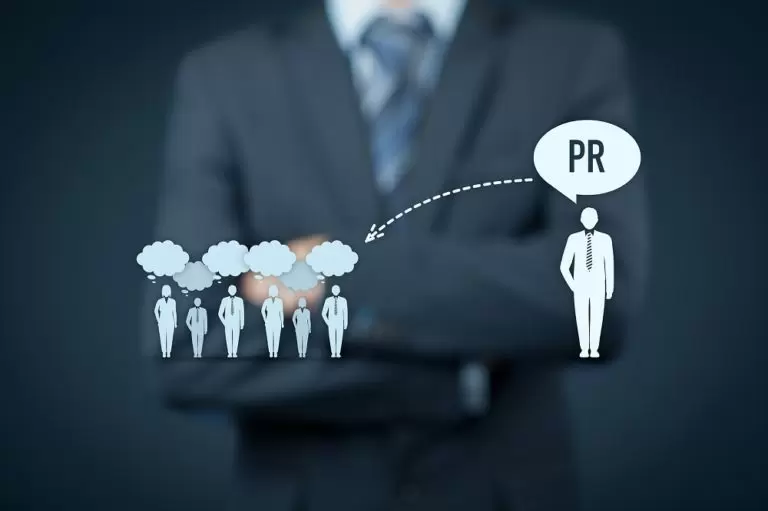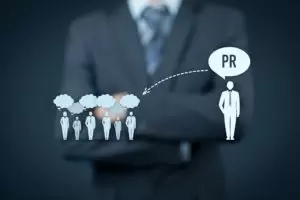 In the modern world of social media, the public expects organizations to reach out, inform and engage. Public engagement is a vital part of any promotional campaign for charitable organizations, public works an general awareness raising of issues. That is why Public Involvement Specialists are vital in public, private and charitable sectors equally. They are expert at using media to reach out to relevant audiences in ways with which they are most comfortable and familiar. They are, at once, advocates, PR representatives and marketing managers. They are vital for spreading information about health issues and environmental concerns.
Learn more about how to become a Public Involvement Specialist >>>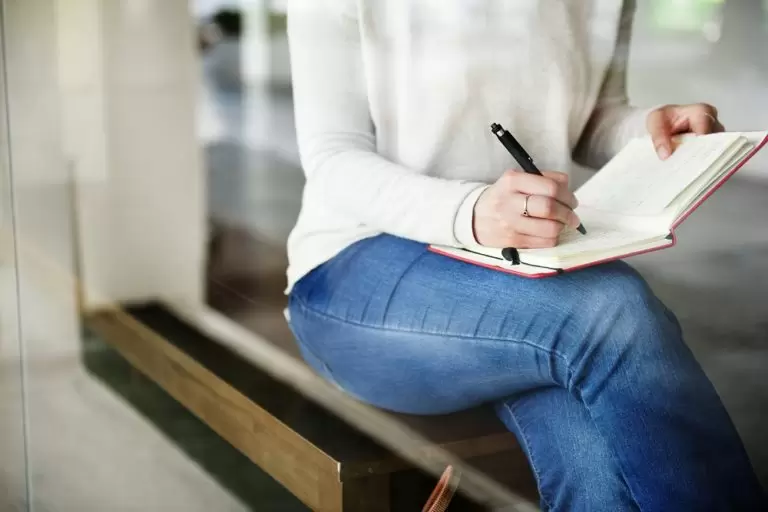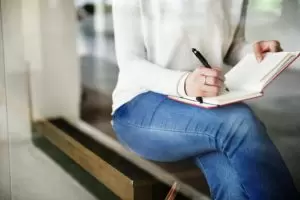 Leisure and tourism is a growing area across all business sectors. From workplace team building to party planning, corporate entertainment and domestic travel, such trips require a responsible person to organize and manage events. In the world of environment, they will be responsible for managing trips such as ecotourism, corporate events at National Parks, zoos and aquariums. They may also be involved in organizing educational trips for school and adults. Typically, they work in entertainment and events management but have a specific niche in the environmental area.
Learn more about how to become a Recreation Planner >>>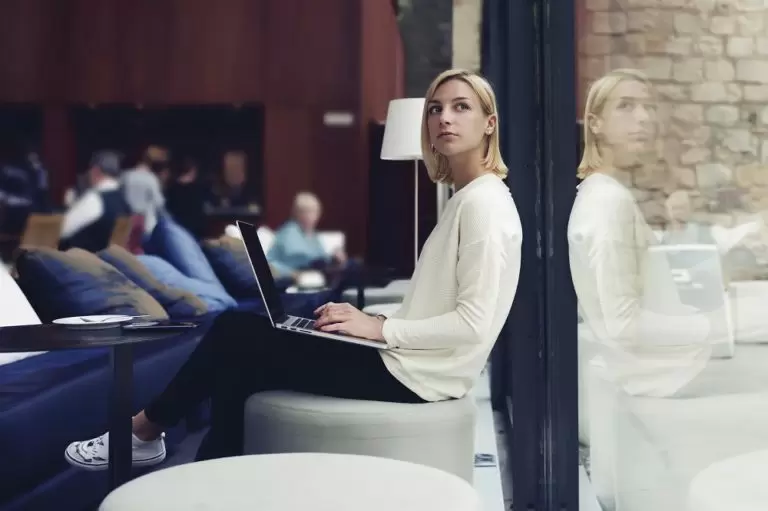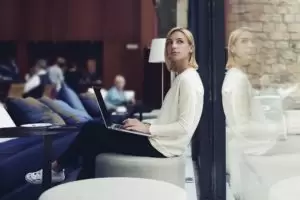 Leisure and recreation is a large part of the tourist industry today. However, tourist activities can have a massive impact on the sensitive environments and heritage, potentially putting sites at risk. Recreational Consultants work with leisure providers, conservation charities and other organizations to ensure that land is properly managed so that users can get maximum enjoyment from the place without damaging the landscape. They are leisure managers but work in the environment industry to protect areas.
Learn more about how to become a Recreational Consultant >>>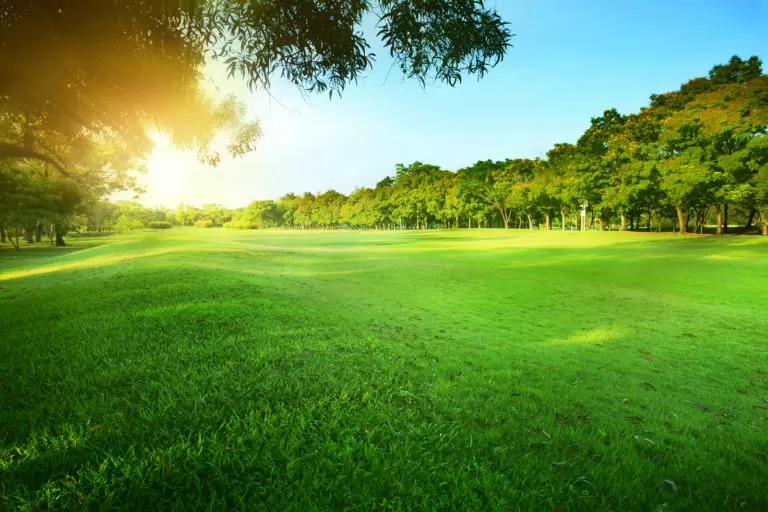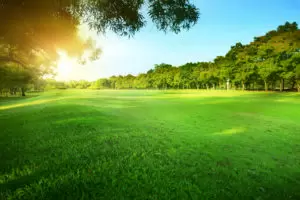 When planning new towns and cities, or redeveloping existing urban areas, thoughts will inevitably turn to aspects that make these areas a pleasant place to live. We need residential, commercial and industrial areas and infrastructure, but we also need pleasant open spaces for recreation and places for people that simply improve the general aesthetic. We cannot always put a financial value on these things, but they are highly influential in improving an area's desirability. In rural settings, they help design systems and trails to promote ecology and enhance visitor experience.
Learn more about how to become a Recreational Open Space Analyst >>>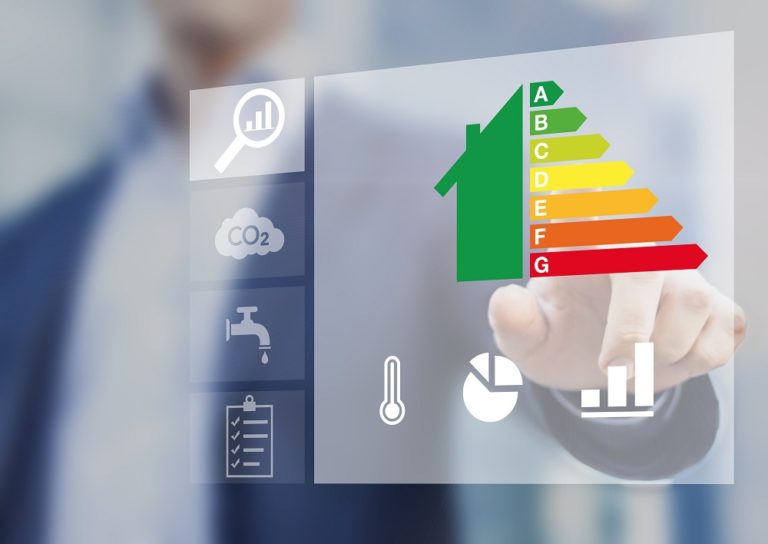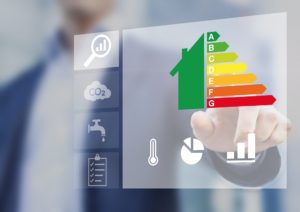 Registered Environmental Assessors are fully certified environmental professionals. They are a type of Environmental Compliance Officer but with one key difference. They are involved when the proposed sale of a site, building or piece of land is proposed. They carry out a range of tests and standards to ensure that the land is fit for purpose and complies with environmental regulation. They study the environmental liability and make recommendations to decision makers. These professionals are fully licensed by the state in which they operate.
Learn more about how to become a Registered Environmental Assessor >>>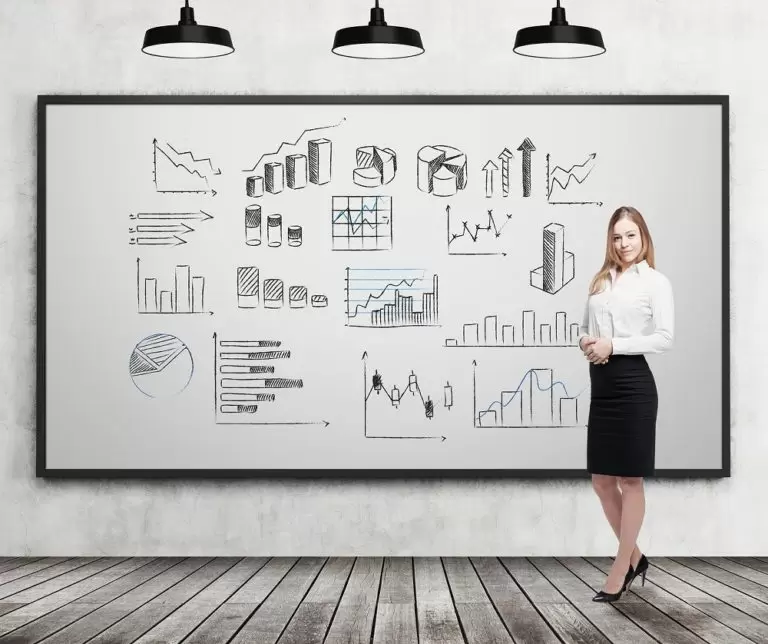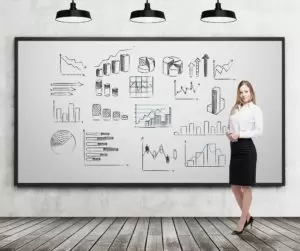 Statisticians examine, process and attempt to make sense of of raw data. They are a type of mathematician that looks not at problems and equations to solve, but to extract qualitative information from large-scale quantitative data and publish reports. Statistics is used in almost every field – government planning, health information (such as the spread of a disease), pollution levels and even marketing data. With the dawn of big data analytics, this role is just as relevant as it always was.
Learn more about how to become a Statistician >>>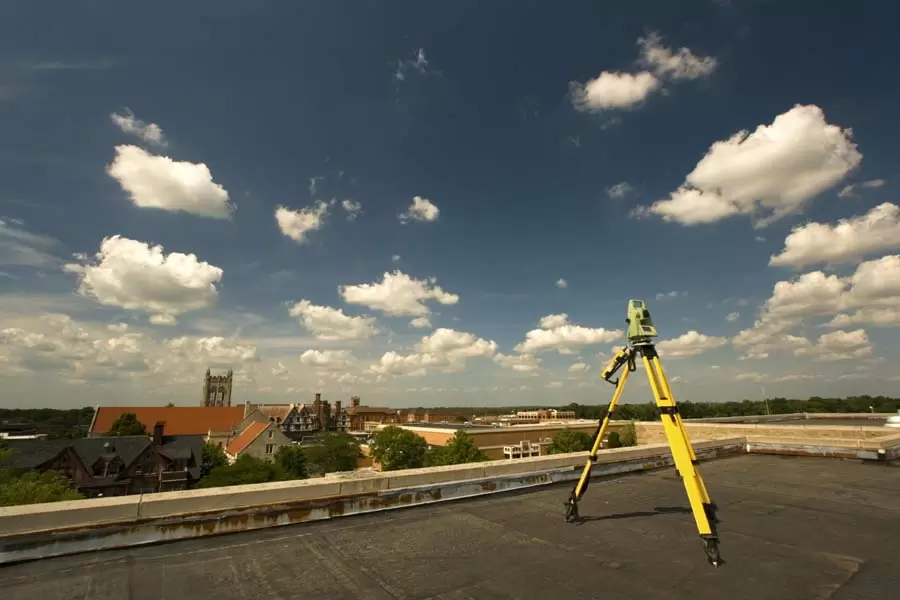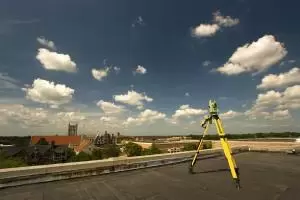 Surveyors/Cartographers are responsible for creating the various types of maps that people use every day. Surveyors must collect geographic data with various technologies, then send this information over to a Cartographer, who utilizes the data to create maps. Surveyors spend much of their time outdoors traveling and braving adverse weather, while Cartographers spend much more time in an office environment with a computer. These two careers are vital to understanding the world we live in environmentally and geographically.
Learn more about how to become a Surveyor Cartographer >>>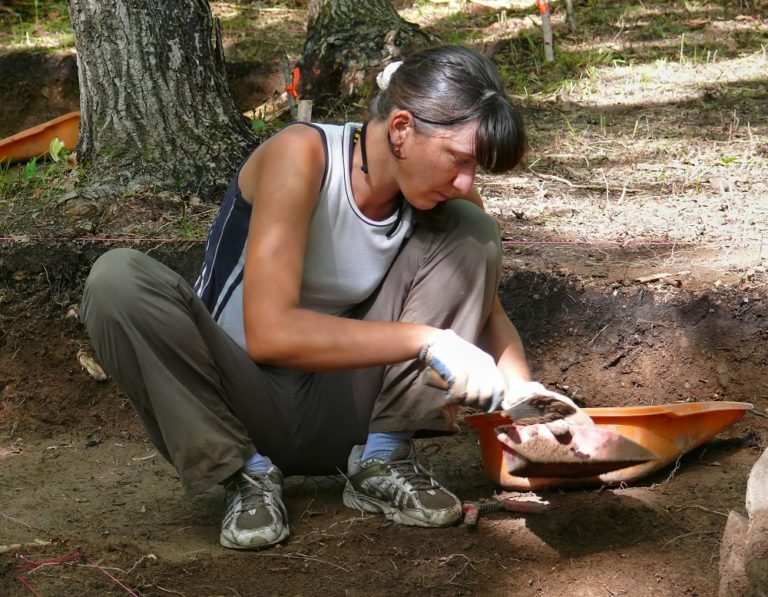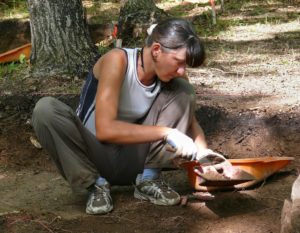 A Traditional Cultural Property Expert is a type of archaeologist who works with cultural properties and peoples. They understand the personal and group sensitivities of researching, investigating and working on cultural, historic or spiritual lands. Operating in areas where Native Americans are in larger numbers, they are a mix of archaeologist, historian and ethnologist. They will train as archaeologists and anthropologists, but will move into a niche area very quickly. This job type is unique to the USA as it developed following the addition of traditional cultural property into the NRHP.
Learn more about how to become a Traditional Cultural Property Expert >>>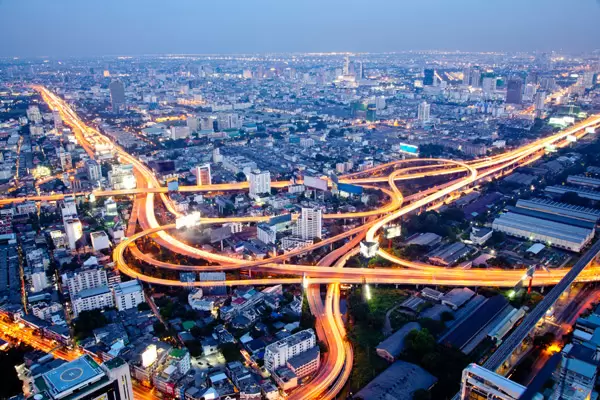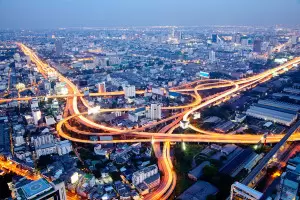 Transport Engineers are responsible for designing various transportation systems or improving the designs of current transportation infrastructures. They also develop solutions to various transportation issues, such as heavy traffic and high accident rates. Though Transport Engineers spend the majority of their time in an office environment, they are sometimes required to supervise construction work on site. At minimum this position requires a bachelor's degree from special programs, as well as licensure. Extensive work experience and possibly higher education may be needed for career advancement. Increasing population, aging infrastructures, and heightened demand for renewable energies will lead to a large amount of growth in this industry.
Learn more about how to become a Transportation Engineer >>>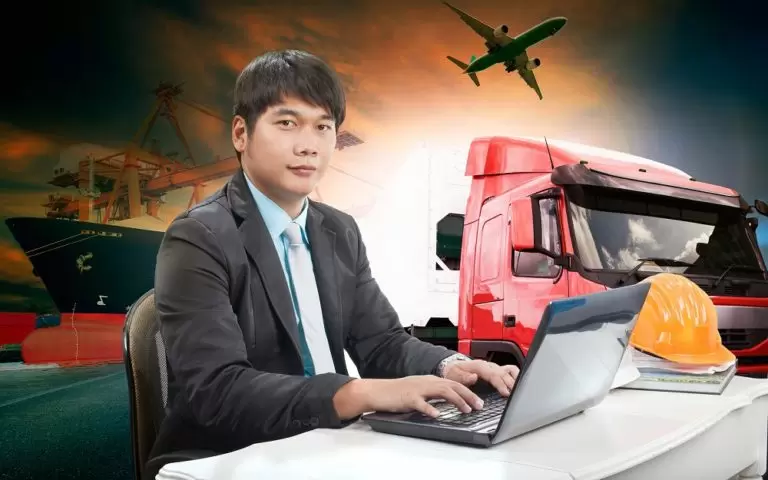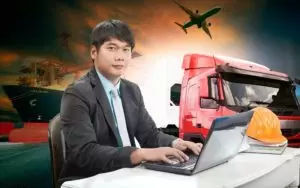 Public transport networks rely on big data collected from service users. In order to deliver an effective level of service to the right areas, statisticians collate, compile and analyzed the data. It then planned into a model to ensure a streamlined service at regular points. Modeling experts are required to ensure continued efficiency, sufficiency of capacity and other issues. They may work in public transport planning, examining the effectiveness of new routes, or examining government data on road use to plan new infrastructure. They are mathematicians working to develop practical solutions to every-day problems.
Learn more about how to become a Transportation Modeling Specialist >>>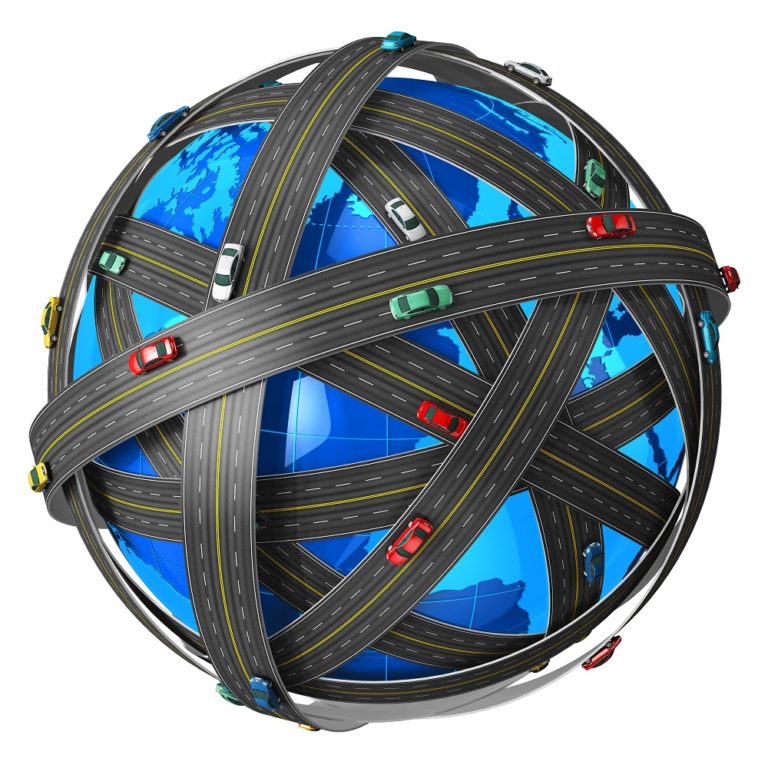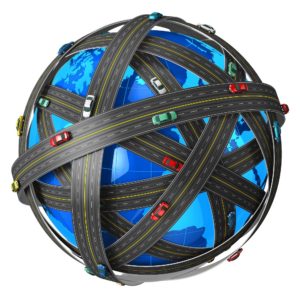 Public transport is an essential services in every community in the USA. We need new roads, to repair older damaged roads, public transport systems to supply existing and new communities. All of this requires effective and efficient planning to ensure both smooth running and providing a service that most benefits the people who will use it. Transport Planners work in government and in private industry to ensure that the transport infrastructure operates at its most optimal by ensuring that the services used are the most optimal.
Learn more about how to become a Transportation Planner >>>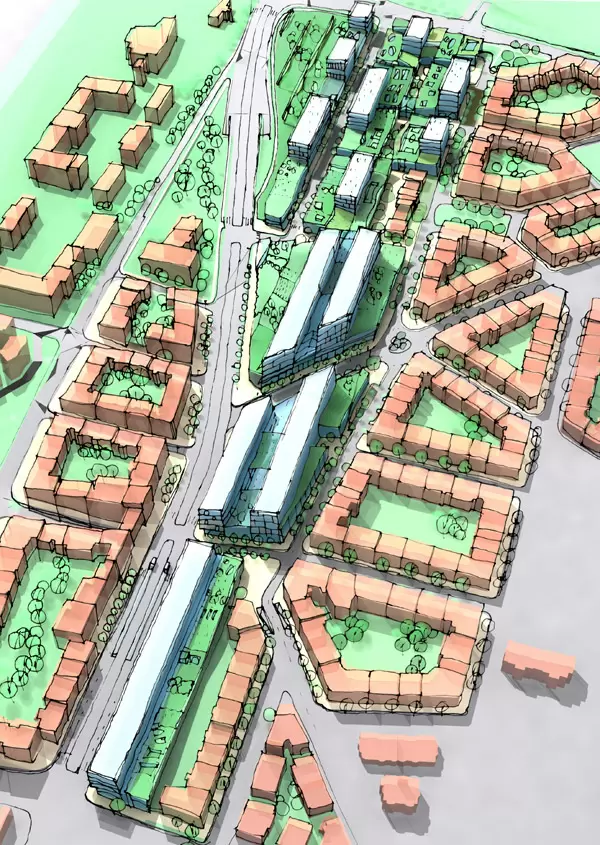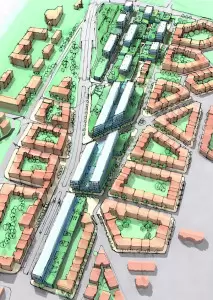 If you're interested in the environment, you've probably heard of LEED, a certification for "green" buildings. But you may not know about LEED for Neighborhood Development, a certification for community projects that apply green building principles at the neighborhood scale.
The Dockside Green neighborhood of Victoria, British Columbia is one example. A former brownfield site and the first LEED for Neighborhood Development project in Canada, Dockside Green was planned for walkability, alternative transportation options, integrated rainwater and blackwater treatment, green roofs, greenways, reclaimed water, and more.
Dockside Green isn't alone. The growing emphasis on "smart cities" will make sustainability an integral part of future urban planning. You can help shape our future cities and bring these projects to life with a career in this exciting field.
Learn more about how to become an Urban Planner >>>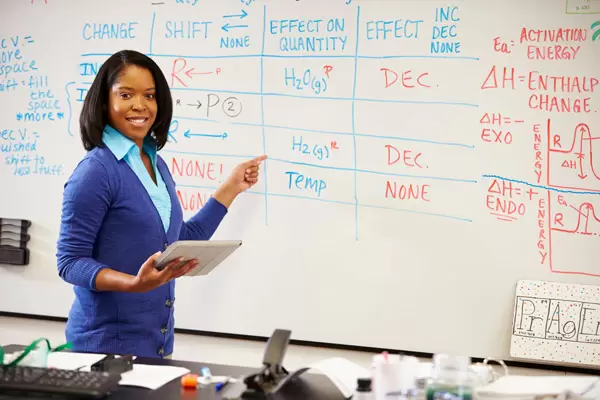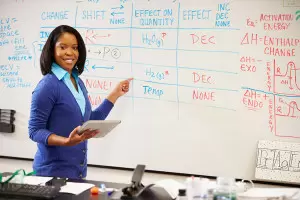 Wild creatures around the world are facing unprecedented pressures from human activity. Remaining populations can't be preserved without the experts who investigate specific causes of species decline and devise solutions. Wildlife also can't survive without people who care. Wildlife educators aim to inspire a love of wildlife and cultivate behaviors that help preserve wild creatures. They also hope to inspire a new generation of professional wildlife biologists. They do this by teaching in high schools and universities. Wildlife educators recruit and train the next generation of wildlife biologists and wildlife lovers, making sure they have the information needed to help conserve them.
Learn more about how to become a Wildlife Educator >>>