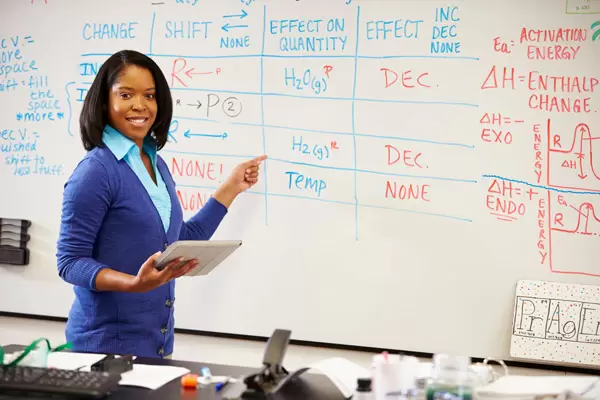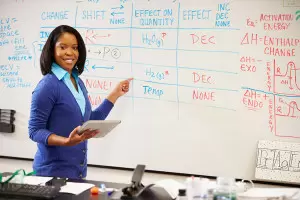 What is Wildlife Education?
Wildlife education involves teaching students about wildlife. While wildlife education can occur at any age, this description focuses on education at the high school and college levels. Wildlife education involves imparting knowledge about wildlife to future generations.
What is a Wildlife Educator?
Wildlife educators teach high school and college students about wildlife conservation. They teach wildlife-related science in formal educational settings, including environmental biology, behavior, ecology, disease, toxicology, conservation strategies, and more.
What Does a Wildlife Educator Do?
Wildlife educators develop lesson plans and syllabi and teach classes of high school and college students. Tenure-track college instructors have additional responsibilities. For example, they may serve as advisors to individual graduate and Ph.D. Students. In that role they help students make the most of graduate programs and guide their research.
Professors must stay current with developments in their field. They also conduct research to advance knowledge in their field. They publish their findings in scholarly journals, and present them at professional conferences. They also serve on campus committees, as well as the committees of professional organizations in their field.
Where Does a Wildlife Educator Work?
Wildlife educators work as high school science teachers, or as faculty members at colleges and universities. While adjunct (non-tenure-track positions) positions are open to graduates with master's degrees, these jobs pay significantly less and are less stable than tenure-track positions. The vast majority of college instructors occupy tenured or tenure-track positions. They must publish scholarly papers and serve on campus committees to achieve tenure. In addition to teaching in classrooms, they may also conduct research in the field or in laboratories. They usually travel to professional conferences, which can include overseas destinations.
<!- mfunc search_btn -> <!- /mfunc search_btn ->
What is the Average Wildlife Educator Salary?
The average salary for post-secondary biological science teachers was $85,600 as of May 2020.*
What is the Job Demand for Wildlife Educators?
The job demand for post-secondary biology teachers is expected to increase by 13% between 2020 and 2030.* Much of the growth will be due to new opportunities in biotechnology and biomedicine. However, increased interest in the environment and the effects of climate change on wildlife will open up opportunities in wildlife education as well.
How Do I Get a Wildlife Educator Degree?
Wildlife educators typically earn a bachelor's degree in wildlife biology, ecology, general biology, or zoology. Degree programs include coursework in animal behavior and physiology, parasitology, virology, ecology, chemistry, mathematics, and statistical software. Students may also take courses in a particular area of specialty, such as mammalogy or ichthyology.
Certification for Teaching in Public High Schools
Wildlife educators who plan to teach in public high schools will need to pursue teacher certification. Certification requirements vary by state, but always require at least a bachelor's degree, completion of a teacher preparation program, and supervised teaching experience. Many require passing scores on a general teaching test, passing a background check, and continuing professional development.
Teaching University Students
After completing an undergraduate program, students must earn a graduate degree, usually in one of the above-mentioned subjects. They then go on to complete a Ph.D. Program.

Degrees Related to Wildlife Educaton
<!- mfunc search_box_body ->
<!- /mfunc search_box_body ->
What kind of societies and professional organizations do Wildlife Educators have?
*2020 US Bureau of Labor Statistics salary figures and job growth projections for postsecondary educators reflect national data not school-specific information. Conditions in your area may vary. Data accessed September 2021.
<!- mfunc search_btn -> <!- /mfunc search_btn ->