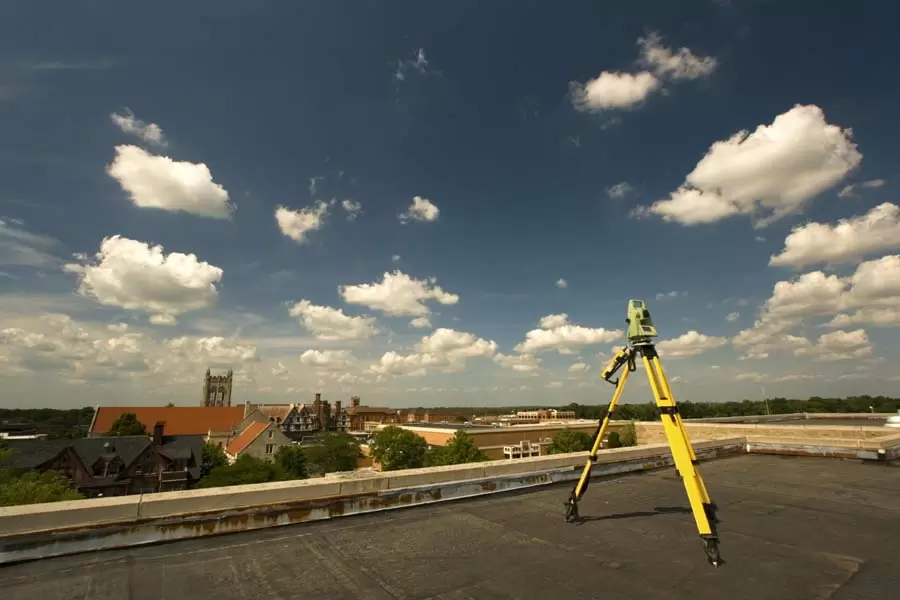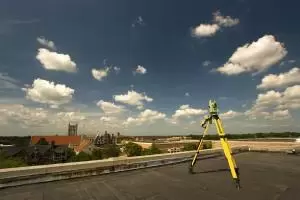 What Does a Surveyor/Cartographer Do?
Surveyors and Cartographers gather data and map the landscapes all around us. Among other things, they are often used for construction, mapping, and geological study. Though Surveyors/Cartographers work towards the same end, the roles they play in the process differ slightly.
Surveyors are responsible for visiting the sites that need to be mapped and collecting necessary data by utilizing special measuring equipment. They often use stakes, flags, and other markers during the process as well. After collecting the data, they then punch it into a computer and allow the Cartographers to take over from there.
Cartographers typically collect and utilize a select pool of information to create maps. These maps may show a wide variety of things, including area borders, elevation, water sources, and the overall geological makeup of a place. They are often responsible for keeping maps up-to-date and aiding digital map makers with aerial photography efforts.
In short, Surveyors are responsible for collecting geographic data, while Cartographers are responsible for utilizing this data and actually creating maps.
Where Does a Surveyor/Cartographer Work?
Surveyors/Cartographers spend most of their workday navigating various outdoor environments, meaning that they often encounter and tolerate adverse weather conditions. Comfort with physical exertion is key, as Surveyors/Cartographers may be required to walk long distances, stand for extended periods, and carry heavy equipment through rough terrain. They may also be required to travel away from home to visit and spend the night at appropriate sites. However, it is important to note that a Cartographer will likely spend more time in an office than a Surveyor.
Private engineering, surveying, and mapping services employ most Surveyors/Cartographers in the U.S. However, both state and local governments also enlist their help for highways and other large scale mapping projects.
<!- mfunc search_btn -> <!- /mfunc search_btn ->
What Is the Average Surveyor/Cartographer Salary?
Surveyors/cartographers earned a median salary of $68,380 as of May 2020. The lowest 10% earned about $42,980, while the top 10% earned more than $108,890 during this time.*
Surveying and Cartography Jobs & Job Description
Recent Surveying Cartography Job Listings
Use the search box below to find all the surveyor cartographer job listings in our job board.
Surveyor cartographer roles are actually a hybrid of two distinct jobs that technology has integrated into one. Surveying refers to the act of taking physical measurements of the land, while cartography refers to the rendering of land and features on paper or through digital media. While jobs do vary, many surveyor cartographers have the following skills:
Familiarity with municipal field surveys
Familiarity with the following environments as survey material: subdivision, construction, topographic, volumetric, preliminary planning, design, control and non-legal boundary
Accurately record measurements and other metrics
Prepare field notes
Conduct field surveys, stake out projects
Perform analyses of historical data
Manage quality assurance and data integrity
Compile survey data
Support and liaise with engineering personnel
Participate in inspections, material testing, design, rendering and drawing
Support and guide team members
Provide surveying team with tasks and metrics as required
Review topographic survey data and boundaries as per contract
Check the accuracy of equipment and measurements
Load and unload surveying equipment and materials
Interpret information from maps and sketches
Record information using sketches, drawings and charts
Comply with bylaws and policies
Once data is gathered, evaluate and process information
Consult stakeholders regarding cartographic requirements
Evaluate and process source data
Use intellectual and graphical design protocols to plan cartographic projects
Draw and reproduce a finished map for publication or stakeholder usage
Senior surveyor cartographers often have a breadth of experience and professional networking skills that help them excel in a project administrator role in addition to their regular skillset. With this in mind, the senior surveyor cartographer role may look like this:
Progressive experience in a surveying role
Experience in construction and engineering surveying
Management of heavy civil, roads and bridges or rail and transit infrastructure projects
Effective communication, interpersonal and teamwork skills
High level of dependability
Experience with GPS, robotic total stations, levels etc.
Industry specific computer and drafting skills
Membership to professional associations
Contribution to journals, conferences and educational programs
Understanding of the ethics of surveying and cartographic endeavors
Facilitate positive and safe workgroup interactions
Develop project scopes, schedules, benchmarks and budgets
Navigate regulatory protocols and best professional practices on behalf of the project and team
Oversee information management, retention, destruction
Prepare and submit reports for management and peer review
Supervise fieldwork (survey, site recording, testing, monitoring, and data integrity) of multiple field crews
Identify as point of first contact for communication with internal and external stakeholders
Sign off on field status reports and presentation of team findings
Research and implement new technology
Remain up to date with new advancements in the field of land use planning
What Is the Job Demand for Surveyors/Cartographers?
The job demand for Surveyors/Cartographers is expected to grow 5% between 2020 and 2030.* Digital advancements in mapmaking and geological measuring have allowed for the collection of more data than ever before, causing this career to grow.
<!- mfunc search_btn -> <!- /mfunc search_btn ->
What Are the Education Requirements to Become a Surveyor or Cartographer?
Surveyors are only required to have a high school diploma, though some pursue associates degrees or technical training in survey technology as well. Coursework in geography and geomatics can be useful for this position. Some states also offer Surveyor licenses, which can increase chances of career advancement.
Cartographer positions usually require a higher education level, particularly a Bachelor's degree in Geographic Information Systems (GIS). Coursework in math, drafting, geomatics, and GIS are recommended.

Cartography - Related Degrees
<!- mfunc search_box_body ->
<!- /mfunc search_box_body ->
What kind of societies and professional organizations do Surveyors and Cartographers have?
Surveyors/Cartographers and those who wish to become Surveyors/Cartographers can also browse through these organizations and websites for valuable resources:
National Society of Professional Surveyors (NSPS)
This professional society is dedicated to furthering the careers for those currently in involved in or wish to enter the Surveying industry. They enhance cooperation between the public and private sectors, give out safety information, and promote new surveying methods.
North American Cartographic Information Society (NACIS)
This group helps professionals in the Cartography industry stay connected and communicate about various technologies in the field. It also hosts various activities and meetings for Cartographers to discuss recent innovations and breakthroughs. They also host student competitions for those hoping to one day break into the industry.
The Imaging and Geospatial Information Society (ASPRS)
ASPRS is an association designed to give more information about mapping sciences to people both inside and outside of the industry. They provide various publications and resources that allow Surveyors/Cartographers to remain updated on the latest breakthroughs in he field. In addition, they offer several webinars and special certifications to advance Surveyors/Cartographers.
*2020 US Bureau of Labor Statistics salary figures and job growth projections for cartographers and photogrammetrists reflect national data not school-specific information. Conditions in your area may vary. Data accessed September 2021.