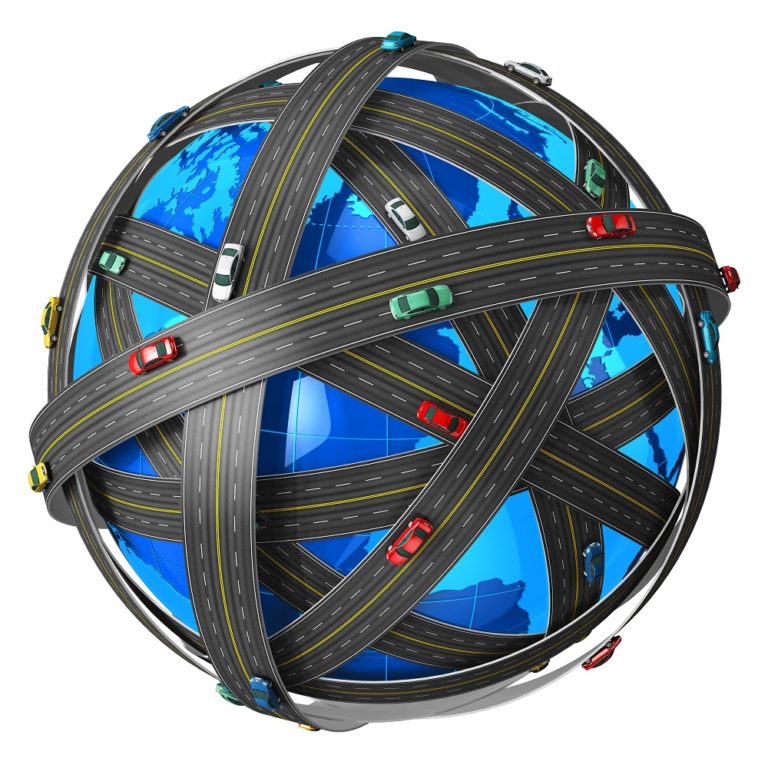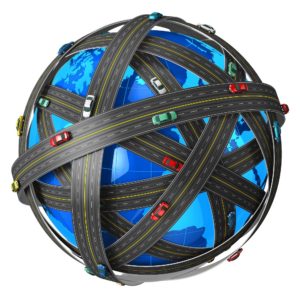 A Transportation Planner is a logistical planner working in and with transport - public and road infrastructure.
What Does a Transportation Planner Do?
Transportation Planners have a difficult task on their hand. Their role is logistics, but they are often planning 10 or more years into the future to ensure future requirements are sufficiently met. Their role is to plan the transport system of tomorrow. Depending on where they work (public or private sector), that could be planning the next generation of roads or light rail routes. They could be involved in carrying out a feasibility study or engaged in government policy, or planning the fine details prior to commencement of building work.
In the public sector, they may work for government bodies or contractors, examining current traffic and population trends and determining the effectiveness of proposed roads. They will also be involved in planning new roads - its designation and nature depending on expected capacity. They will work with other professionals such as transport engineering, developers and environmental planners to ensure that new towns or estates, or commercial or industrial zones, have the correct transport infrastructure and adhere to environmental legislation.
In the private sector, they typically work for public transport companies, examining effectiveness of timings and schedules, and volume of transport services to ensure that they are working at their most optimal. If flaws are discovered (for example underuse, overcrowding or the wrong times for current trends) they will be involved in the decision making to compose new routes.
Where Does a Transportation Planner Work?
As this role is often about transport infrastructure more than anything else, we shouldn't be surprised that the largest proportion (66% or 2/3) work for local government. It is their responsibility to ensure that US citizens in their area have the right infrastructure to support their activities and daily lives. Similarly, 10% work in state government fulfilling similar roles.
13% work for architectural services and engineering. Once work is authorized, this type of planner is required to plan and oversee the technical aspects of the work as it happens. They may use technology such as GIS to research potential issues for the construction workers, or map any unforeseen problems in a GIS system for later analysis.
5% work for technical consulting services. This could include environmental planning, conservation or general technical services (such as cartography or GIS) for independent contracting work, providing technical data for decision makers.
<!- mfunc search_btn -> <!- /mfunc search_btn ->
What Is the Average Transportation Planner Salary?
According to the BLS, transportation planners, who fall under the broader BLS category of urban and regional planners, was $75,950 as of May 2020. The highest paying sector for this role was the federal government, which reported a median salary of $102,390 during this time.*
Transportation Planning Jobs & Job Description
Recent Transportation Planning Job Listings
Use the search box below to find all the transportation planner job listings in our job board.
A transportation planner is responsible for studying, analyzing and planning various transportation projects. Day-to-day job duties may include:
Design research methods and survey techniques for proposed transportation projects
Assess the impact of recent building developments, such as a new housing development, on transportation systems
Model traffic flows using mathematical techniques and specialized computer applications
Recommend transportation systems improvements or projects, based on economic, population, land-use or traffic projections
Interpret data from traffic modeling software, geographic information systems and associated databases
Collaborate with engineers, including transportation modeling specialists, to research analyze or resolve complex transportation design issues
A more senior transportation planner may add leadership tasks to his or her job description. His or her job description includes much of above, in addition to the following:
Define regional or local transportation planning problems or priorities
Participate in public meetings or hearings to explain planning proposals, to gather feedback from those affected by projects or to gain approval on project designs
Use strong written communication skills to prepare reports or recommendations on transportation planning issues
Analyze information related to transportation, such as land use policies, environmental impact reports or long-range planning needs
What Is the Job Demand for Transportation Planners?
This type of job role is expected to grow in demand around 7% between 2020 and 2030. This is about the average of all jobs presently in the US.* New emerging digital technologies (such as GIS) will make the process smoother and faster and may reduce demand in some areas. However, the continuing growth of the human population counteracts any potential for downsizing on technology grounds. We will need new towns and cities and expand existing settlements to cope with the growing population. Graduates with these developing skills will be in much more demand and will have a competitive edge in the highest demand areas.
What Are the Education Requirements to Become a Transportation Planner?
A masters degree is necessary for this type of role. High school students should begin their education in this area by focusing on relevant subjects such as geography (essential) and, where possible, anything related to environmental sciences. Students should also register good grades in math and in English language and communication. This will put students in good standing to study relevant degrees.
Prospective degree students should seek relevant degrees in such subjects as geography, environmental design, environmental science, economics or political science. This will put the student in good standing for a relevant master's degree program that will permit the student to enter into this career. Relevant minors should include GIS (now an essential part of this role) and possibly CAD for architecture, and architecture itself. Which degrees are available may depend on the intended state of study. Rural states will offer more degrees in rural planning. States with more urbanized land will offer more options for urban planning and so on. Both topographic areas require transportation planning, but they may look wildly different.
The research-heavy nature of the project work of this type of role means that masters degrees are essential and there are many options for planning. Environmental management may also be an option in some cases. Students should ensure they continue their GIS studies and focus their projects and dissertation on subjects relevant to the career path if taking a degree in an associated subject such as geography. Doctorates are suitable for academia rather than practical work. Only take your studies this far if you intend to teach.
Many states require that professional planners are certified and licensed. Before applying for professional work, you should determine whether this is the case in your intended state of residence and seek the relevant professional approval.
Transportation Planning- Related Degrees
<!- mfunc search_box_body ->
<!- /mfunc search_box_body ->
What Kind Of Societies and Professional Organizations Do Transportation Planners Have?
Planning is such an essential part of public life that it is no surprise there is a range of options of organization bodies and professional groups.
American Planning Association: An organization for all professional planners, their motto is "Making Great Communities Happen". They put people at the center of the planning process. They provide certification and hold regular conferences. They now have a dedicated Transport Planning Division
Planning Accreditation Board: This organization is responsible for accrediting universities in North America. Before studying your degree, please check with their list of accredited study courses
*2020 US Bureau of Labor Statistics salary figures and job growth projections for urban and regional planners reflect national data not school-specific information. Conditions in your area may vary. Data accessed September 2021.
<!- mfunc search_btn -> <!- /mfunc search_btn ->