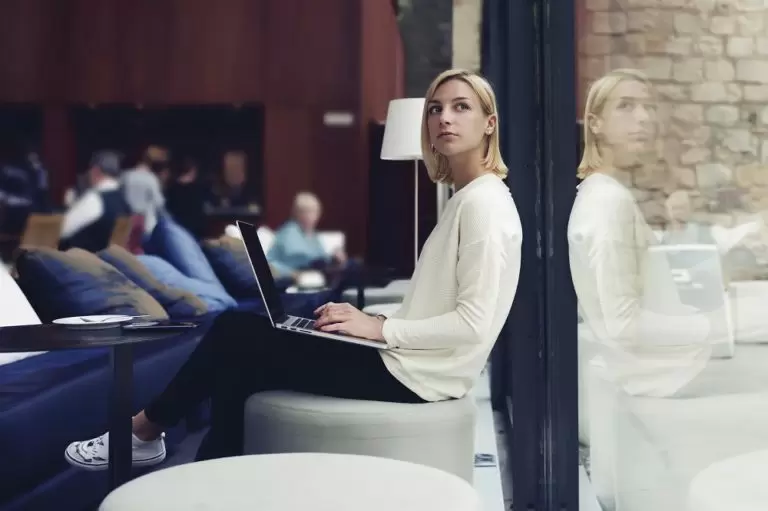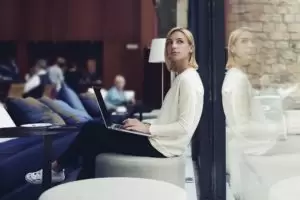 They work as independent contractors and provide advice and plans for those who manage and run recreational sites.
What Does a Recreational Consultant Do?
We know how large and important the tourist industry is globally. People travel the world to visit important natural wonders (The Grand Canyon), impressive heritage sites (Stonehenge) and to engage in leisure activities such as water sports in the great lakes. However, some of these areas are sensitive and prone to erosion with increasing human traffic. With the desire to protect these places for the next generations, there is a need to work with environment professionals across the board. They will need to understand concepts of wildlife biology alongside business management, land use planning alongside environmental assessment. There is also a need to provide jobs and access to leisure activities that balance enjoyment of the user against the necessary protections - especially where there are legal obligations to do so.
This is where the role of the recreational consultant comes in. They are skilled in the study of environments and the understanding of what steps may be needed to protect them. In some cases, their role may focus on protection; in others, purely about what leisure activities are possible and likely to prove attractive to visitors to an area. The modern role as it stands today means they must consider environmental issues such as conservation.
Where Does a Recreational Consultant Work?
By definition, recreational consultants are work independently, on their own as a freelancer or as part of specialist consultancy firms or niche areas. The majority work for architecture and land use businesses as independent consultants. They will provide a range of services - mostly to the construction industry and land developers. They advise building construction, how to plan for the best use and how to adhere to Federal or local government laws on environmental protection. They will also look at whether plans are environmentally viable or legally permissible based on local and state laws. But their remit is also about logistics - what is the catchment area and planning the facilities and amenities.
Some work for technical consulting not related to architecture. These professionals will provide such technical data as feasibility studies, site reports and other information - usually ahead of development. They may be hired by the government, private organizations and charities during the planning stage of development to assess the viability of a site. In some cases, they may be required to develop a business plan for leisure activities too.
<!- mfunc search_btn -> <!- /mfunc search_btn ->
What Is the Average Recreational Consultant Salary?
According to the BLS, recreational consultants, who fall under the broader BLS category of management analysts, earned a median salary of $87,660 as of May 2020.*
Recreational Consulting Jobs & Job Description
Recent Recreational Consulting Job Listings
Use the search box below to find all the recreational consultant job listings in our job board.
A recreation consultant will wear many hats as part of their roles as advisor and planner, including land use management, wildlife conservation and environmental assessment skills. A job description for a recreation consultant at the beginning of his or her career entails:
Develop deep knowledge of federal and local laws on environmental protection and provide stakeholders with advice on how to adhere to these laws
Review building and construction plans and provide input on their environmental impact and adherence to local environmental regulations
Assist in the planning of recreational facilities and amenities
Develop feasibility studies, site reports and other documentation ahead of development of a site
Provide counsel as to feasibility of leisure activities, as well as a potential business plan for revenue generating activities
A more senior recreation consultant may add project management and more land planning tasks to his or her job description. For example, he or she may:
Advocate for sustainability to community groups, government agencies, the general public or special interest groups
Conduct field investigations, surveys, impact studies or other research to compile and analyze data on environmental factors affecting land use
Hold public meetings with government officials, social scientists, lawyers, developers and the public to address issues regarding land use or recreation plans
Recommend approval, denial or conditional approval of recreation plans or proposals
What Is the Job Demand for Recreational Consultants?
The job demand for recreational consultants is projected to increase by 14 percent between 2020 and 2030.* Much of the employment availability depends on the growth of the leisure industry and construction. As this is expected to be steady in the coming years, there should be many openings in this area. The growth of tourism always depends on the global economy - a massive impact on both domestic and international tourism.
What Are the Education Requirements to Become a Recreational Consultant?
The role of a recreational consultant requires many different skills. Part of this will be environmental, part of it will be business and part of it will be related to planning. High school students looking to enter this type of career should focus on IT, communication and some scientific skills - particularly in geography. IT is useful for developing GIS, written communication and report writing.
Any degree related to planning and environment will be useful; most students will find the best route for a degree choice would be environmental studies. This offers a range of communication, environment, business and writing skills. It's a broad subject useful to such things as journalism, teaching and environmental consultancy. Business may also be a useful approach such as an environmental MBA or a degree in Sustainability and Compliance. Recommended minors and electives include those related to improving communication skills.
A bachelor's degree should be sufficient for some entry-level jobs, but the independent working nature of this career means that students should ideally pursue a master's degree in a relevant area. A master's will provide advanced analytical skills, report writing and independent research that may be vital to this type of role in some areas. Doctorates are not necessary except where the student wishes to teach at college and university level. In this case, other degree types may be advisable.
Recreational Consulting - Related Degrees
<!- mfunc search_box_body ->
<!- /mfunc search_box_body ->
What Kind Of Societies and Professional Organizations Do Recreational Consultants Have?
Recreational consultancy is a broad area with some cross-disciplinary organizations.
*2020 US Bureau of Labor Statistics salary figures and job growth projections for management analysts reflect national data not school-specific information. Conditions in your area may vary. Data accessed September 2021.
<!- mfunc search_btn -> <!- /mfunc search_btn ->