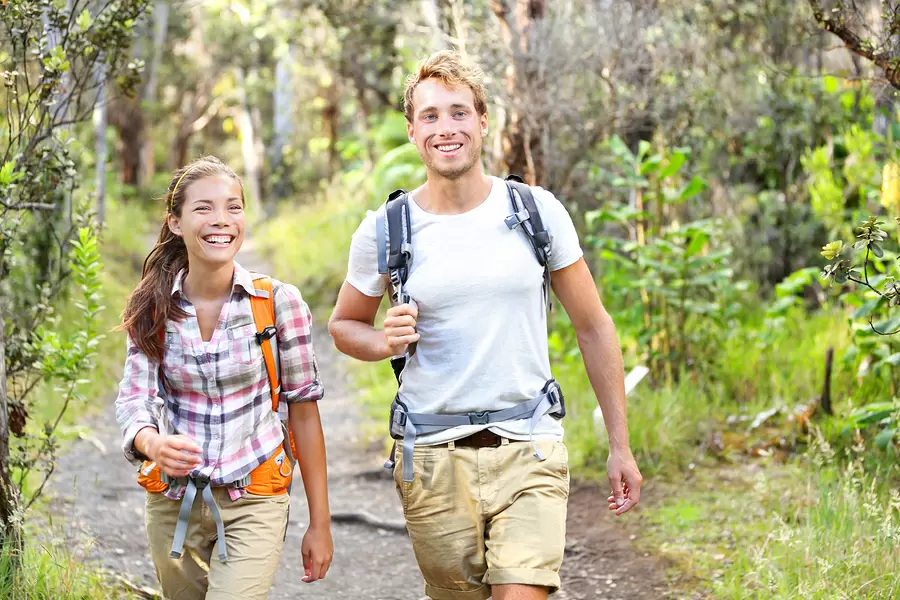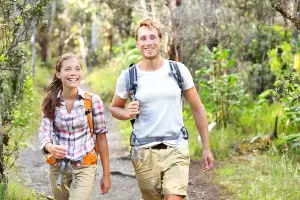 Wildlife Biologists are scientists that observe and study the behaviors of animals. They frequently observe the features of certain wildlife and determine the creatures' role in specific ecosystems and/or how they interact with human beings. In addition, they will often perform various experiments to either increase our knowledge about a certain species or see how humans influence the ecosystem in question.
Many Wildlife Biologists will eventually specialize into a particular area of study defined by ecosystem or species. Some of these fields include: Entomology, Ornithology, Marine Biology, or Limnology.
Wildlife Biologists are extremely important to preserving the current state of our environment and deepening our understanding of the other creatures that share our planet with us.
What Does a Wildlife Biologist Do?
Becoming a Wildlife Biologist is a fantastic position for someone who enjoys spending time outdoors and traveling. Many Wildlife Biologists spend the majority of their time working in the field, observing animals in their natural habitats. Some Wildlife Biologists work in labs or offices, but many only find themselves in these locations for small amounts of time. This is the perfect career for an adventurer who likes to work in a variety of environments.
Wildlife Biologists often cite physical exhaustion and loneliness as the top job hazards. They may be required to spend time in remote areas without modern conveniences and work long hours for observational purposes. Some kinds of work will require you to have limited contact with other people, possibly straining relationships and personal emotions.
However, it's important to note that Wildlife Biologists do not always work alone. In fact, many of them work on research teams, meaning that they may unite with colleagues at the end of an observation period to discuss findings.
What Is the Average Wildlife Biologist Salary?
According to the Bureau of Labor Statistics, the median salary for wildlife biologists was $66,350 as of May 2020. The top 10% in this profession earned more than $106,320 during this time.*
<!- mfunc search_btn -> <!- /mfunc search_btn ->
Wildlife Biologist Jobs & Job Description
Recent Wildlife Biologist Job Listings
Use the search box below to find all the wildlife biology job listings in our job board.
Wildlife biologist careers can be broad or quite specialized, depending on the scope of research or region of the world. While jobs do vary, there are many tasks that are common to most wildlife biologist careers, like:
Plan and coordinate wildlife assessment activities and research
Act as advocate and spokesperson for wildlife and ecosystem concerns within their scope of research
Interact with other scientists, professionals, and advocacy groups to preserve and monitor habitats and populations in the wild and in protection
Draft reports and presentations for internal and external stakeholders, policy-makers and the public
Collect samples and conduct observational research in the lab, the field, and protected environments
Monitor and document animal behavior in the lab, the field, and protected environments
Make sure data/specimen collection and recordkeeping is accurate and adheres to relevant safety procedures
Communicate with national, regional and international initiatives in order to share information and assessment data
Continually review current research and scientific literature in the field
Consult on and implement habitat mitigation and remediation measures
Consult on environmental and site assessments as they affect wildlife biology
Travel to temporary field assignments in remote locations
Conduct and/or oversee wildlife population surveys
Provide information and expert testimony for ecological and environmental impact assessments
Provide technical expertise related to wildlife survey design
Prepare wildlife management plants
Monitor trends of wildlife populations
Consult on how to best mitigate the impacts of development on wildlife
Second-tier wildlife biologist jobs often have an additional level of managerial tasks to facilitate the timing, budgeting, and communications needs of various projects. Some common tasks may include:
Planning and scheduling research trips and associated logistics
Presenting findings and research to stakeholders
Designing budgets and timelines for workgroups in the lab and the field
Serve as point of contact for peer-review data calls and planning
Consult with agency working groups
Review records, reports, and assessments
Coordinate technical details for a range of cross-disciplinary projects
Coordinate data collection, input, interpretation, and reporting
Navigate environmental regulations and environmental approvals processes
Research, consult, and supervise habitat restoration and the reintroduction of species
Manage and advocate for endangered species populations
Manage and consult regarding species conservation, protection, and rehabilitation
Evaluate federal and state wildlife programs.
Participate in meetings with government agencies, consultants, and engineers
Promote good conservation ethics
Evaluate and adjust hunting limits for hunted species
What Is the Job Demand for Wildlife Biologists?
Job demand for wildlife biologists is projected to increase by 5 percent between 2020 and 2030.*
All projections indicate that wildlife biologists will be needed for studying the impact of human population growth on wildlife and the ecosystem at large.
What Kind of Education Does a Wildlife Biologist Require?
Compared to other fields, Wildlife Biologists have high educational requirements. Because the field requires intimate knowledge of many biological processes, as well as anatomy and ecological systems, this career requires at least a Bachelor's Degree. You should obtain an undergraduate degree in wildlife biology, general biology, zoology, ecology, or another related field. However, this will only give you access to entry-level position.
Getting a wildlife biology Master's degree or Ph.D. will be required to advance beyond entry-level positions. To obtain the most funding for independent and university research positions, a Wildlife Biology Ph.D. is recommended.
In addition, high level wildlife biology researchers should develop a working knowledge of computers, particularly with geographic information systems (GIS), statistical software, and other computer programming techniques used to enhance the research process.

Related Degree Options for Wildlife Biologists
<!- mfunc search_box_body ->
<!- /mfunc search_box_body ->
Wildlife Biologist Certification
The Wildlife Society administers optional Associate Wildlife Biologist and Certified Wildlife Biologist credentials. Certification demonstrates competency and adherence to high professional standards. Certification requires a combination of experience, providing instruction in wildlife management, publications, formal and informal continuing education, and professional service.
<!- mfunc search_btn -> <!- /mfunc search_btn ->
What Kind of Societies and Professional Organization Does Wildlife Biology Have?
Wildlife Biologists and those who wish to become Wildlife Biologists can look to the following government sites for guidance:
U.S. Fish and Wildlife Service
This bureau within the Federal Government's Department of the Interior ensures that all wildlife laws and restoration projects are being properly enforced and executed. They are not only a great resource for current wildlife laws, but also a source of Federal employment.
U.S. National Parks Service
This bureau within the Federal Government's Department of the Interior protects the U.S.'s national parks and the wildlife within them. They are a fantastic source of information about domestic wildlife, great resource for volunteer and internship opportunities, and a possible source of employment.
Wildlife Biologists can also browse through these organizations and websites for valuable resources:
The Wildlife Society
This non-profit conservation society provides Wildlife Biologists with free information and meetings to ensure that professionals are always up-to-date on the latest findings. They also provide internships to those who wish to become Wildlife Biologists.
Zoological Association of America
This non-profit organization propagates current information about best practices in zoological fields and ethical conversations that are continually arising in the field.
*2020 US Bureau of Labor Statistics salary figures and job growth projections for zoologists and wildlife biologists reflect national data not school-specific information. Conditions in your area may vary. Data accessed September 2021.