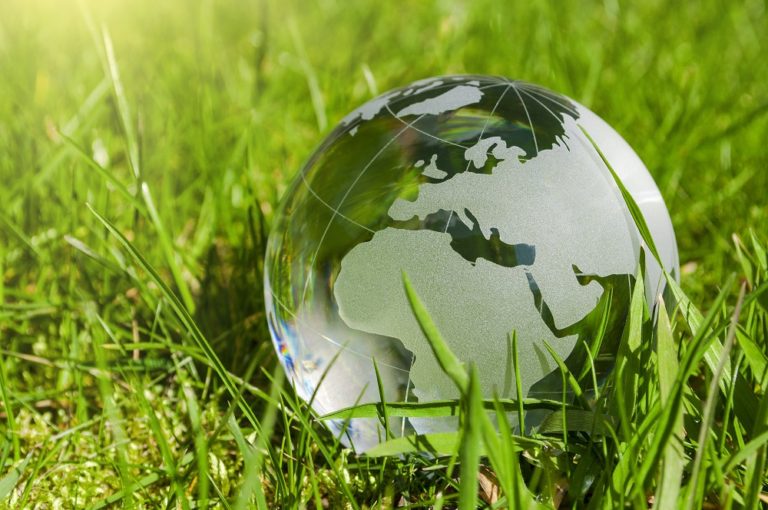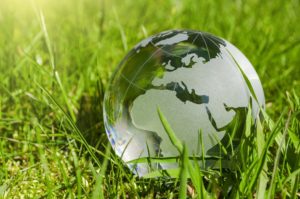 NEPA/CEQA Managers are environmental compliance managers that work with organizations to ensure that a business does not break these laws.
What Does an NEPA/CEQA Manager Do?
Since before the birth of the EPA in the early 1970s there had been a large amount of pressure on Federal government to protect the environment. President Nixon brought together various disparate bodies into the EPA, which amalgamated as one body in 1970. In that same year, two acts passed - one Federal and one for the state of California. NEPA (National Environmental Protection Act) and CEQA (California Environmental Quality Act) were passed to pass into law, government, citizen and business responsibilities on compliance with protecting the environment. Since then, other laws and regulations have passed, each adhering to CEQA and NEPA in spirit, and promoting good environmental practice and planning. These laws are complex and evolving, which means that organizations operating in California and the US are required to abide by them.
Growing environmental issues - and public demand for corporate responsibility - mean that a great many organizations now employ specific environmental managers to ensure continued adherence to these laws. NEPA/CEQA managers examine and evaluate a business' actions and evaluate them in the form of reports which they will then supply to senior decision makers. They are researchers and managers, but have a background in environmental law. They are less likely to be collecting primary data and more likely to be compiling the environmental data that others collect and collating it into reports and making recommendations.
Where Does an NEPA/CEQA Manager Work?
The majority of NEPA/CEQA Managers work in management, scientific and technical consulting services. Around 23% of current employees in this sector work independently of businesses or in these consulting firms. Outsourcing their environmental compliance is a sound business decision for many organizations where they cannot afford to employ somebody for this role full time.
The next highest employer is state government with 22% of employees. Ensuring environmental compliance with these laws is a government responsibility as well as a private corporate one - the governments must comply with the laws that they set. Individuals in these roles may also be involved in prosecutions, building cases for government prosecutors or called in as expert witnesses. At 21%, local government is the next biggest employer. They fulfil much the same roles. Another role is in corporate environmental training and education. Finally for government, Federal institutions employ around 6%.
Engineering services also employ a large number of specialists (around 10%). They will ensure that engineers, construction workers and contractors comply with environmental expectation on material disposal and handling, building regulations and other on-the-ground tasks. They may also observe the employees in action and produce reports throughout and after a project.
<!- mfunc search_btn ->
<!- /mfunc search_btn ->
What Is the Average NEPA/CEQA Manager's Salary?
NEPA/CEQA Managers are environmental specialists with a background in law & compliance, and planning and theory, salary data depends on their sector of work - with government employing the most numbers proportionally. The median salary for all environmental specialists was $73,230 as of May 2020. Federal government was the biggest payer with a median salary of $103,180. Other sectors that pay much closer to the median include management scientific, with a median salary of $71,690, and engineering services, with a median salary of $75,780.*
NEPA / CEQA Manager Jobs & Job Description
Recent NEPA / CEQA Job Listings
Use the search box below to find all the NEPA / CEQA managerial job listings in our job board.
A National Environmental Policy Act (NEPA) or California Environmental Quality Act (CEQA) Manager determines the compliance and environmental impact of various projects, such as urbanization and development projects. A specialized skill set is required for a NEPA/CEQA Manager and includes:
A Bachelor's degree in environmental studies, natural sciences or related field of study
Ability to retain a complex degree of knowledge relating to environmental laws, regulations, and policies
Excellent written, verbal and technical communication skills
Ability to adhere to work schedules and budgets while completing work projects
Ability to perform work in an office environment or outdoors while performing field monitoring and assessment
Capability to work independently and as a positive asset within a team dynamic
Display exceptional computer skills to produce relevant and concise reports as well as industry-compliant NEPA/CEQA documentation regarding work projects
Provide environmental analyses for documents applicable to NEPA/CEQA
Assess stakeholder compliance to NEPA/CEQA regarding environmental impact of construction, development or other work projects
Maintain clear records and compliance reports of environmental information
Provide environmental impact consulting to parties involved with projects
Conduct environmental research and field monitoring on current projects
The role of a senior level NEPA/CEQA Manager requires full development of several of the same skills required for a junior level NEPA/CEQA Manager. Additional skills required for a senior level position include:
A Master's degree or Ph.D. in environmental studies, natural sciences or related field of study
Ability to dynamically present information and communicate effectively with clients and the public
Provide environmental support and management for various simultaneous work projects
Design project budgets with respect to NEPA/CEQA principles and agencies
Hire new employees for projects and train as required
Administer mitigation factors to NEPA/CEQA regarding impacts of environmental planning and development
Provide regulation compliance to projects and develop concise reporting and documentation
Coordinate and consult on multiple projects
Mentor junior level staff regarding strategic thinking and
Generate technical NEPA/CEQA documents to present to management and public or private agencies
Ensure environmental permits and agency approvals are obtained as required
What Is the Job Demand for NEPA/CEQA Managers?
Job demand for all environmental specialists, including NEPA and CEQA managers is expected to grow between 8% between 2020 and 2030.* There will be a greater demand placed on the economy, businesses and government in the next decade in line with ongoing national consultation and international agreements. It is expected that more businesses will consult with environmental scientists and other experts for direct information and advice on their actions and policies.
NEPA / CEQA - Related Degrees
<!- mfunc search_box_body ->
<!- /mfunc search_box_body ->
What Are the Education Requirements to Become an NEPA/CEQA Manager?
High School students looking to enter a career in this area should focus on the sciences primarily, particularly biology, chemistry and physics. They should also take English language - as this is an important communication skill for any policy and law role. Also of importance is math. Statistics and associated analyses are likely to make up a part of this role.
A degree is required at the very least, although there may be precious few entry-level roles available for those who only have a bachelor's degree. Research and statistics, legal knowledge and subtle nuances of ecology, pollution and general environment issues will not be adequately covered in a bachelor's degree. Students should study environmental law degrees where available and minors and electives in the sciences. Alternatively, study environmental sciences as a major, and law as minors.
Doctorates may be attractive to some of the more lucrative and attractive roles - such as advisory to Federal government bodies such as the EPA and advanced decision-making roles for the highest echelons of government and, for example, the United Nations.
NEPA / CEQA - Related Degrees
<!- mfunc search_box_body ->
<!- /mfunc search_box_body ->
What Kind Of Societies and Professional Organizations Do NEPA/CEQA Managers Have?
No specific bodies exist for this type of role. However, there are many bodies dedicated to environmental legislation and standards.
ICF International: This global public consultancy group works with government and private industry to ensure that there is legal compliance with national and international laws
*2020 US Bureau of Labor Statistics salary figures and job growth projections for environmental scientists and specialists reflect national data not school-specific information. Conditions in your area may vary. Data accessed September 2021.
<!- mfunc search_btn -> <!- /mfunc search_btn ->