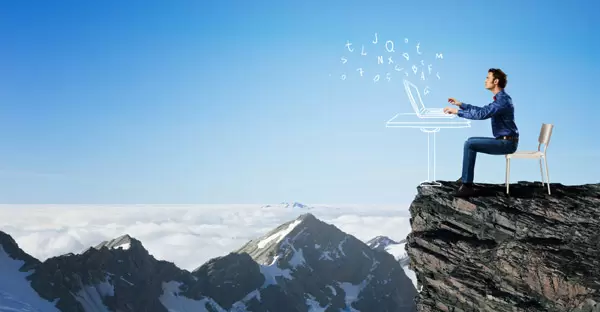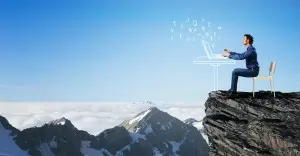 Environmental writing is writing that focuses on environmental topics. It encompasses a wide range of different writing styles meant for different types of outlets and audiences. It may deal with various aspects of the environment, such as energy, technology, policy, wildlife, or trends in "green" industries.
An environmental writer is a person who writes about environmental topics. He or she may specialize in a particular area such as energy policy or a particular type of writing, such as news articles, magazine articles, or press releases.
What Does an Environmental Writer Do?
Environmental writers write about environmental topics for a variety of outlets. For example, they may cover energy, environmental policy, water issues, climate change, environmental justice, or new technologies and industry news. They may write in one style for one publication or employer, or many styles for different markets.
Environmental Article Writing
For example, some writers create environmental news articles for blogs, online magazines, and print magazines. Some write about environment-related industry news and trends for trade magazines read by workers in energy, construction, design, and related industries. This involves, choosing interesting topics appropriate for a particular outlet, "pitching" the idea to the editor, then researching and writing the story. The research stage may involve conducting interviews with stakeholders or requesting documents.
Environmental Journalism
Some writers are professional environmental journalists who write investigative pieces exposing illegal activity, unethical practices, or emerging environmental problems. They may write "hard news" meant solely to communicate new information, or engaging human interest stories that describe the effects of environmental problems on specific people or communities. All types of environmental journalism involve doing background research, which sometimes includes conducting interviews. Some write for news outlets such as CNN, while others write for environmental magazines such as Sierra, High Country News, or National Parks Magazine. A growing number of online news outlets, magazines, and blogs also publish environmental content. Data journalism is an emerging trend in the industry. Data journalism reflects the pivotal role that data now plays in the digital age. It analyzes available data to uncover trends, and communicates the information through maps, charts, and graphs. Multimedia journalism is another emerging area. This approach uses video and audio to bring stories to the public in a vivid and memorable way.
Environmental Communications
Some writers are communications professionals who write and edit press releases and white papers for nonprofit environmental organizations, research centers, and government agencies. Others write about industry news for companies that distribute daily newsletters to executives.
Environmental Copy Writing
Copy writers create advertising or marketing copy aimed at selling a product or service. Writers interested in the environment can write copy for green companies selling environmental products and services.
<!- mfunc search_btn -> <!- /mfunc search_btn ->
Environmental Technical Writing
Technical writers can focus on the environment by creating instructions, tutorials, and help pages for environmental software, environmental or scientific equipment, and earth-friendly consumer products such as solar-powered devices. Technical writers also write procedural manuals for company employees.
Other Genres
Some writers pen environmental fiction, such as novels, poetry, and other works that include lengthy descriptions of nature, reflections on nature, or plots involving environmental issues. Wallace Stegner, Annie Dillard, and Edward Abbey are a few examples of this type of author.
Nature writers create nonfiction accounts of traveling or living in the wilderness. These works include vivid and poetic descriptions of the natural world. Rick Bass and Anne LaBastille are examples of nature writers.
Where Does an Environmental Writer Work?
Communications professionals are usually employed full-time by businesses, where they work in offices and keep standard work schedules. They sometimes work against tight deadlines, and may occasionally work longer hours. Technical writers are also usually employed full-time, keeping traditional business hours in their onsite offices. However, some may work remotely some or all of the time. Copy writers are also usually employed by companies, either on a permanent, full-time basis, or as freelancers.
Some environmental journalists are employed as staff writers for magazines and newspapers. However, most are freelancers. Environmental article and blog writers, nature writers, and fiction writers are also usually freelancers.
Staff jobs with magazine publishers, book publishers, and nonprofits are often found in publishing hubs such as Boston, Chicago, Los Angeles, New York, and Washington, DC. However, many workers can now spend most of their time working over the Internet, only rarely traveling to the office. Also, due to the rise of websites connecting freelancers with contract work, writers are increasingly working remotely on a freelance basis. While freelancers do not receive benefits such as paid holidays and health insurance, they do have the flexibility to manage their own schedules and work environments. They're can also choose which projects they'd like to work on. They must handle bookkeeping, taxes, promotion, and management of their freelance businesses.
<!- mfunc search_btn -> <!- /mfunc search_btn ->
What Is the Average Environmental Writer Salary?
The U.S. Bureau of Labor Statistics (BLS) reported a median salary of $67,120 for writers and authors. However, salaries vary widely depending on employment status, employer type, and other factors. Writers employed full-time by companies and government agencies generally earn higher salaries than freelancers or those employed by nonprofits. The top 10% in this profession earn more than $133,460.*
Environmental Writing Jobs & Job Description
Recent Environmental Writing Job Listings
Use the search box below to find all the environmental writer job listings in our job board.
An environmental writer is capable of understanding highly technical material such as raw data and scientific literature and restate it in a clear and concise way, so that interested but non-technical individuals can grasp the arguments and information presented. Writers have a set of responsibilities which vary significantly from job to job, but the list here includes typical job duties are expected:
Analyze and interpret data obtained from literature reviews, research, and sample findings, imagery, and computer model predictive data
Analyze historical data and historical issues
Note and analyze trends and cycles; use model data to relay information about future trends
Research, interview, and report on leading scientists and theories
Explain and illustrate how the environmental event or trend in question may impact the earth, and human or animal populations
Communicate clearly with the public and other stakeholders on tightly focused environmental incidents or broad environmental trends
Senior Environmental Writers often have enhanced job responsibilities that include managing, budgeting and team collaboration. Such responsibilities often include:
Using clear perspective to steer the writer's article or series of articles
Providing consultation and advice to agencies, professionals, or researchers
Ensuring that writings and reports are both newsworthy and possessed of integrity in journalism
Performing other duties of editor-in-chief
Planning, organizing, and participating in outreach programs to engage the public
Establishing valid and efficient workgroup protocols for a positive and challenging work environment
Provide mentoring to junior team members
What Is the Job Demand for Environmental Writers?
BLS projects that employment of writers and authors in general will grow 9 percent between 2020 and 2030. Online writing outlets are growing, and there's an increasing number of startup companies providing environmental products and services that will need writers.*
What Environmental Writer Careers Are Available?
Some writers eventually work their way up to editorial positions. Editors identify and schedule stories, correct writing style, and manage teams of writers. Editors are usually full-time staff employees of organizations that publish magazines, books, newspapers, and Web content.
How Do I Get an Environmental Writer Degree?
There's no one track to becoming an environmental writer, other than earning a bachelor's degree. While a college degree is generally essential for writers, the degree type is somewhat flexible. Some environmental writers have degrees (B.A.) in journalism, communications, English, or writing. However, many have degrees in environmental science or related fields, along with excellent writing skills. If you're considering a career in this area, be sure to focus on courses in English, writing, technical writing, communications, journalism, environmental science, ecology, and geography. Classes in biology, chemistry, earth science, and engineering are also helpful for developing a solid understanding of environmental issues. Students interested in the emerging field of "data journalism" may want to add courses on statistics and computer science. Some writers earn master's degrees in science communication (M.S. or M.Sc.).
You can start gaining experience and building a portfolio right away by writing for your school newspaper about environmental issues on campus, blogging, or volunteering to write for nonprofit organizations.

Related Degree Options for Environmental Writers
<!- mfunc search_box_body ->
<!- /mfunc search_box_body ->
What Kind of Societies and Professional Organizations Do Environmental Writers Have?
The Society of Environmental Journalists (SEJ) is the only such organization in North America. It organizes an annual conference, regional conferences, and meet-ups. SEJ funds grants and fellowships, offers workshops, and runs a mentoring program. It also hosts a library of resources, including guides, tip sheets, teaching resources, and Freedom of Information Act (FOIA) resources. FOIA is often used by journalists to obtain public information from the government.
The National Association of Science Writers (NASW) provides a forum for science writers of all stripes to network and improve their skills. It hosts databases of funding sources, contacts, and jobs. It also provides tools, tips, FAQs, and mentoring resources. NASW publishes ScienceWriters magazine, holds an annual conference, and funds awards and grants.
*2020 US Bureau of Labor Statistics salary figures and job growth projections for writers and authors reflect national data not school-specific information. Conditions in your area may vary. Data accessed September 2021.
<!- mfunc search_btn -> <!- /mfunc search_btn ->