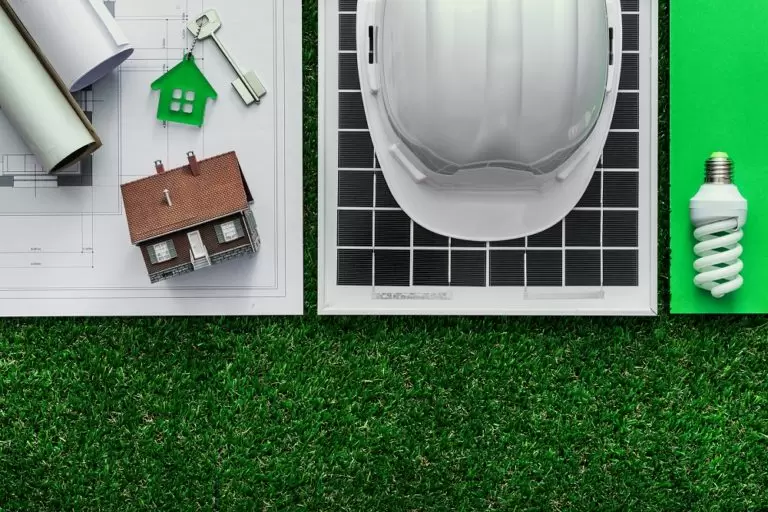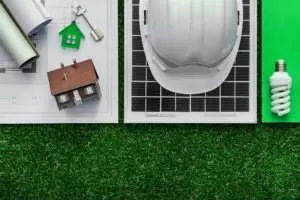 A Safety Director is a high-ranking individual within a business responsible for safety procedures and legal compliance.
What Does a Safety Director Do?
Safety Directors are an important part of the modern business world. Their role, in line with legal compliance and industry guidelines, is to decide business policy on safety programs. The aim of such a role is to reduce potentials hazards that might lead to injury or death, or environmental damage in the workplace. They work at many types of organization - public, private and charitable to ensure safe procedure. Although most commonly overseeing construction job in the past, today they are anywhere that there might be potential safety issue. Amongst their responsibilities are reporting to shareholders and board members, designing procedural lists and documents, or decision making regarding safety equipment. They will often delegate these tasks to junior members, but ultimately be responsible for their implementation.
They require in-depth knowledge of such systems as OSHA, environmental law and health and safety at work state and Federal legislation. Their role is to ensure that the business complies with all of their safety obligations while analyzing and improving existing safety programs. Depending on their role and size of the organization, they may be directly involved in carrying out inspections or direct training on their premises, or they may employ subordinates to do that.
Where Does a Safety Director Work?
As regulatory compliance is required everywhere, we can expect to see a broad range of industries in which Safety Directors are employed. The major employer of this type of role, but only by a slender margin, is state government. Typically, they will oversee public works safety procedures and ensure that the state government adheres to its own laws. They may be involved in analyzing existing policy and making recommendations about proposed changes to the law, although they will not be involved in its implementation. Similarly, 11% work in Federal government fulfilling similar roles.
16% work in manufacturing. Factories remain some of our most dangerous workplaces. No matter how safe the equipment or procedures, they are likely to remain a workplace with relatively high number of accidents. That is why factories employ so many people in this area. Similarly, 7% work in construction. Public works and private construction is also a dangerous workplace requiring persistent supervision and long-term safety training.
10% work in professional and technical services. These businesses are often involved in designing technology to improve personal, public and environmental health and safety. Directors in these roles tend to come from designers and engineers working their way into decision-making roles. They also include third party consultancies employed by other businesses to design safety systems and procedures.
<!- mfunc search_btn -> <!- /mfunc search_btn ->
What Is the Average Safety Director Salary?
According to the BLS, safety directors, who fall under the broader BLS category of occupational health and safety specialists, earned a median salary of $76,340 as of May 2020.*
Safety Director & Job Description
Recent Safety Direction Job Listings
Use the search box below to find all the safety direction job listings in our job board.
A safety director is responsible for reducing hazards and ensuring a safe working environment in a variety of industries. While a safety director is a senior position requiring several years of experience, a more junior safety position, often referred to as a safety technician or safety supervisor, may be responsible for the following day-to-day job duties:
Act as point of contact for addressing employee concerns regarding health and safety policy
Conduct audits of work practices and processes for potential safety hazards and reports findings and recommendations to management and/or safety director
Assist in conducting health and safety assessments
Inspect work sites and machinery for potential hazards and ensures compliance with all state and federal laws
Travel to various construction sites or other offsite projects and ensure all health and safety protocols are being followed
The senior safety position, often the safety director, is responsible for developing safety policy, monitoring all health and safety incidents and ensuring the overall safety of the workplace. His or her job duties include all of the above, as well as the following:
Monitor all incidents and report trends and projections required to set safety goals for each department
Develop, implement and monitor compliance with organization's risk management policies and procedures
Prepare safety policies and procedures, and provide support in implementing these policies and procedures
Develop and conducts employee training in order to promote workplace safety
Ensure that federal, state and local safety laws, regulations, codes and rules are observed, and that OSHA recordkeeping and reporting requirements are met
Conduct investigations of workplace accidents, injuries and job site safety and makes recommendations to correct any issues
Provide expertise and training to management on issues related to safety
Develop training materials that reduce employees' exposure to hazardous materials and situations
Set and monitor specific safety objectives for special projects
What Is the Job Demand for Safety Directors?
Demand for all safety specialists between 2020 and 2030 is expected to increase by some 7%. As technology advances, it is likely that there will be less work for those who remain and they may take on extra responsibilities, broadening their job scope to what might have once been the work of two or three.*
What Are the Education Requirements to Become a Safety Director?
A degree will be vital for this role, as will years of experience working in the field. Students at high school require no specific focus, but good grades in the core subjects of math and English language will be required. For those wanting to enter into a career in environmental health and safety, geography and one of the core sciences (typically chemistry or biology) is advisable.
Prospective college students should seek degrees in subjects related to their intended area of work. Therefore, those who wish to work in environmental protection should study environmental health and safety degrees. This should also be suitable for most other roles. Supporting minors and electives should attempt to cover relevant area. That could mean state law, business management, environmental conservation and the sciences where relevant.
Masters degrees and doctorates are not necessary, even for directorships. However, after graduation the student may be required to obtain a license in order to operate. This will enable the candidate to gain the vital field experience required prior to taking up a directorship after several years. OSHA certification is highly likely, but you will need to check for any additional requirements in your state of residence.
Related Degrees - Safety Director
<!- mfunc search_box_body ->
<!- /mfunc search_box_body ->
What Kind Of Societies and Professional Organizations Do Safety Directors Have?
Safety Directors have the following relevant bodies.
National Association of Safety Professionals: Not just for Safety Directors, this body represents everyone working in safety in the USA. They began by offering workplace training but today they encourage cooperation in this important workplace area
World Safety Organization: Formed in 1975, offers a range of globally recognized ESHO certifications so that you may practice in this field. From management, construction and directorships, you should consider their schemes before working in this area
International Public Safety Association: IPSA were formed as recently as 2014, but have already become an important standard for safety operatives across all verticals including public and private industry
*2020 US Bureau of Labor Statistics salary figures and job growth projections for occupational health and safety specialists reflect national data not school-specific information. Conditions in your area may vary. Data accessed September 2021.
<!- mfunc search_btn -> <!- /mfunc search_btn ->