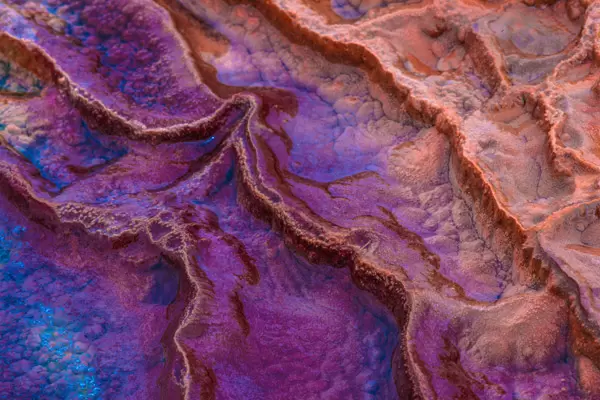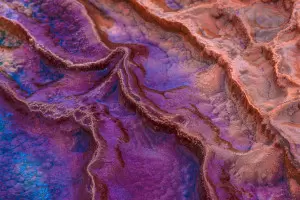 Mineralogy is the study of minerals, their crystalline and chemical structures, and their properties such as melting points.
A mineralogist is a person who studies minerals, which technically include all naturally occurring solid substances. Most mineralogists study minerals of economic value, such as metals like copper, aluminum, and iron ore, as well as gypsum and clays. They determine their physical and chemical properties, how to efficiently retrieve them from ores, and how to process them.
What Does a Mineralogist Do?
A mineralogist studies rocks, gems and other minerals, including their chemical and crystalline structures. They may performing chemical, heat, and other tests on samples to identify them or determine their properties.
Those working for mining companies often work on enhancing the processing of minerals from ores. They monitor sample collection, preparation, and analysis. They help improve recovery of desirable minerals and concentrate their quality. They analyze, interpret, and report mineralogical data. Some evaluate the value of land based on the presence of minerals.
The metals and rare earth minerals they help process are used in scientific equipment that monitors the environment, such as sensors on satellites, GPS devices, and radio collars used to track wildlife. They're also used in computers that analyze data about the environment.
Where Does a Mineralogist Work?
The vast majority of mineralogists teach and conduct research at universities. Some work for state and federal geological surveys or at national laboratories. Others work for private mining companies. A few are curators at museums.
Many mineralogists work in laboratories. Some also work in the field at extraction sites. Travel may be required. Some minerals can be harmful; mineralogists must sometimes follow safety protocols when working with potentially harmful materials.
<!- mfunc search_btn -> <!- /mfunc search_btn ->
What Is the Average Mineralogist Salary?
The U.S. Bureau of Labor Statistics (BLS) groups mineralogists with geoscientists. The average annual wage for geoscientists as a whole was $93,580 as of May 2020. Those employed in oil and gas extraction earned the highest median salary at $125,670. Those working for the federal government earned a median salary of $104,120.*
Mineralogy Jobs & Job Description
Recent Mineralogy Job Listings
Use the search box below to find all the mineralogist job listings in our job board.
Mineralogist jobs concern the scientific study of minerals, their composition and properties, and the places where they are likely to occur. While jobs vary greatly depending on the specific industry and region in which they are found, most jobs have the following tasks associated with them:
Review research and literature relating to current discoveries in the field
Collect field and control samples media in order to perform analyses
Implement electrostatic separation process for processing of minerals
Review and analyze data then present to internal and external customers in order to support business development
Provide technical consultation to support business growth
Support existing plant operations by review and analysis of process data
Contribute to the technical development program to optimize separation technology and develop our technologies for processing minerals. The individual will also have opportunities to develop skills in new plant design, project management and commissioning as we expand in the US and abroad
Preparation of various materials and matrices using standardized methods
Collaborate with a team of professionals in a laboratory or field setting
Understand and perform sample preparation
Senior mineralogists often have a broader scope of responsibilities that include management of a lab or field placement and team. Such responsibilities often include:
Fostering a positive work environment
Drafting and managing schedules and budgetary timelines
Testing and calibrating equipment and instruments
Taking measurements and recording data
Creating grant proposals for funding purposes
Developing and advancing the processes by which minerals are separated
Coordinating with business development to analyze new applications and markets
Coordinating activities in support of technical and development programs
Overseeing daily compliance of quality assurance program
Overseeing that all duties are completed in compliance with relevant state and federal regulations and guidelines
What Is the Job Demand for Mineralogists?
Employment of geoscientists overall is projected to grow 7 percent between 2020 and 2030.* Increase demand for rare earth minerals, and the desire to boost production of them to catch up with China may drive job opportunities for mineralogists. Those with advanced degrees will have the best opportunities.
How Do I Get a Mineralogist Degree?
Becoming a mineralogist requires at least a bachelor's degree, usually in mineralogy, geology, or sometimes engineering. These programs focus on geology, chemistry, other sciences, and math. Some mineralogist jobs are posted as engineering positions. These jobs often require a degree in engineering and Professional Engineer certification.
While preparing for your career, it's a good idea to look at and collect as many minerals as you can. Visiting museums and gem and mineral shows and participating in field trips are a few ideas. Try contacting a local mineral club - some have sections for young members.

Related Degree Options for Mineralogists
<!- mfunc search_box_body ->
<!- /mfunc search_box_body ->
Mineralogist Licensure
Mineralogists working as engineers who offer their services directly to the public must be licensed as professional engineers (PEs). Licensure generally requires:
A degree from an ABET-accredited engineering program
A passing score on the Fundamentals of Engineering (FE) exam
Relevant work experience, typically at least 4 years
A passing score on the Professional Engineering (PE) exam
College graduates may take the Fundamentals of Engineering (FE) exam immediately. Engineers who pass this exam are called engineers in training (EITs) or engineer interns (EIs). After gaining four years of work experience, EITs and EIs can go on to take the Principles and Practice of Engineering exam to qualify for licensure.
Several states require engineers to participate in professional development activities in order to keep their licenses. Most states recognize licensure from other states, as long as that state's requirements meet or exceed their own licensure requirements.
<!- mfunc search_btn -> <!- /mfunc search_btn ->
What Kind of Societies and Professional Organizations Do Mineralogists Have?
The Mineralogical Society of America (MSA) offers workshops and short courses, issues awards and grants, organizes interest groups, publishes industry magazines, journals, and books, and holds joint annual meetings with related professional organizations.
The Minerals, Metals, and Materials Society (TMS) is a broadly-based, worldwide organization encompassing the entire range of materials and engineering, from minerals processing and metal production to basic research and the advanced applications of materials. It helps educate the next generation of minerals and materials professionals through professional development and program accreditation. It promotes technology transfer and the exchange of information and hosts a career center.
At over 100 years old, the Geological Society of America (GSA) is the foremost professional association for geologists of all stripes. It has 18 divisions, including one for Environmental and Engineering Geology. It also organizes networking opportunities through geoscience travel and tours.
*2020 US Bureau of Labor Statistics salary figures and job growth projections for geoscientists reflect national data not school-specific information. Conditions in your area may vary. Data accessed September 2021.