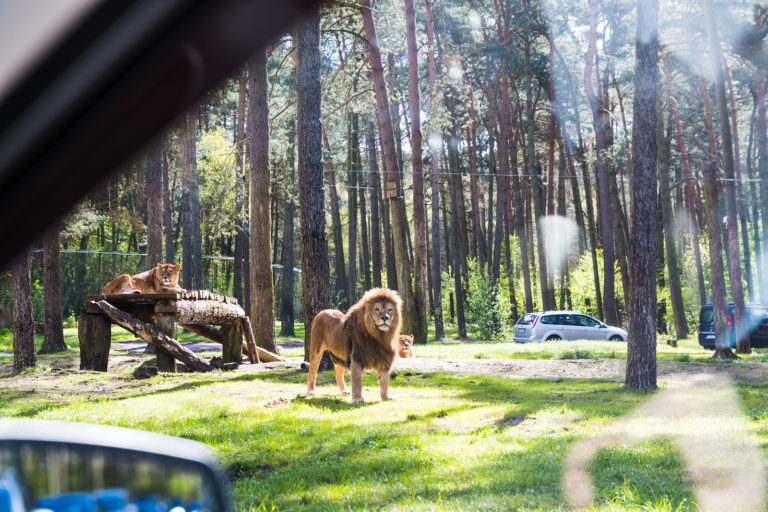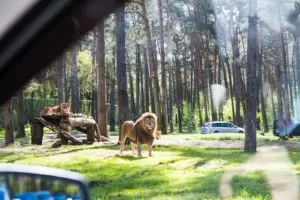 A Habitat Specialist works in zoos and animal parks ensuring that the exhibits environment is as close to what they might experience in a natural environment.
What Does a Habitat Specialist Do?
A habitat specialist is a type of zoologist. While zoologists can work almost anywhere, habitat specialists work in zoos, animal parks, other tourist exhibits where animals are the key focus, or on private land for promoting diversity. Mostly, they are employed in zoos. These have changed fundamentally in the last two or three decades all over the world. Animals are no longer kept in cold, sterile cages and glass cabinets with minimal open spaces. Ecology and animal psychology are now much more fundamental to the zoo experience. In most good zoos, each exhibit is now carefully constructed and designed to improve the visitor experience and to provide an enriched artificial zone that mimics the natural environment as closely as possible. Zoos have a multipronged approach - not just exhibiting animals but in animal conservation, breeding programs, care and release (veterinary services) and rehabilitation.
The role of the habitat specialist is to understand the ecology of the natural environment from which each animal species has come and to impart their environmental knowledge into the exhibit. They design, redesign or direct the building of such exhibits in line with their understanding of animal psychology, the needs of wildlife biology and environmental science.
Where Does a Habitat Specialist Work?
Habitat specialists bridge zoology and ecology. These skills may have broad appeal in many industries but the majority of this type of professional works directly for zoos and aquariums. They tend to have research skills with a strong ecological focus, able to impart their knowledge on a wide range of artificial habitats. Most students looking to enter into this career will find most roles in zoos, conservation parks and the entertainment industry (theme parks).
However, some may work independently on a consultancy basis - either freelance or part of a scientific and technical consulting organization. These jobs are fewer in number due to relatively low demand, typically employed on a contract basis for conservation charities or government to design or redesign landscapes. Habitat specialists are usually involved in a consultation for creating (or restoring) wetlands, woodland and forest, and other ecologically sensitive areas. Some work for businesses who work in landscape design, either for conservation or for entertainment purposes such as a theme park. The graduate in this area may also find some work in museums curating natural history, giving talks or getting involved in conservation programs.
What Is the Average Habitat Specialist Salary?
For the purpose of classification, BLS considers habitat specialists as a type of landscape architect. According to data released in May 2016, the median salary for this type of professional was $63,480. The lowest 10% recorded a salary of below $38,950. The highest 10% of earners claimed a salary of over $106,770. No industry data is available at present, but as the vast majority work in zoos and aquariums, the median salary is likely for this industry too.
Habitat Specialist Jobs & Job Description
Recent Habitat Specialist Job Listings
Use the search box below to find all the habitat specialist job listings in our job board.
A habitat specialist focuses on the design and construction of animal habitats, generally in zoos, aquariums or museums but also in the natural environment on protected lands. A specialized niche of zoology and animal biology, a habitat specialist's job description includes:
Study particular animal species' habitats in the wild for the purposes of enhancing or recreating those habitats in a controlled environment
Design habitat space based on research and needs outlined by curators, zoologists, veterinarians, biologists or other experts, using computer-aided design software
Prepare site for wildlife, including equipment transport, seed mixing and planting, weed control, irrigation, landscape design and implantation
Oversee and participate in the construction of all structures, such as food plots, coverings and shelters for animals
Administrative duties including assisting with budget development and detailed record keeping of all activities
Assist biologists or zoologists with habitat management and maintenance
What Is the Job Demand for Habitat Specialists?
According to BLS, demand for all landscape architects is expected to grow some 5% in the decade between 2016 and 2024. This is slightly slower than the average for all jobs in the US at present. However, much of this growth could be seen in the commercial and residential building sector. Graduates looking to enter habitat specialism over the coming years may find these roles slightly more competitive than general landscape architect posts. Much of this depends on the Federal government budget for conservation, international conservation laws and the desire of zoos to change their practices to promote a more positive environment for their animal exhibits.
What Are the Education Requirements to Become a Habitat Specialist?
A habitat specialist works in an industry with a multidisciplinary approach. You will need to understand animal and environmental biology, animal psychology, ecology, geography and even architecture. This means that students will need to focus on these key areas from high school. Before applying to a relevant degree course, high school students should ensure they record good grades in geography, math and biology.
Due to this multidisciplinary approach, the degree student will find a number of available choices. The first and most obvious choice is in architecture, environmental planning and design, landscape architecture or landscape design. We strongly suggest that the student pursues these degree types for this career. Minors and electives should include Computer Aided Design, Geographic Information Systems and anything related to zoology and conservation. If the student opts for another type of degree, they should choose minors and electives that reflect the ecological, zoological and design needs of their intended career and tailor their project work to habitat specialization.
AS this is an applied science, as master's degree is useful but not essential. What is more useful is practical work experience. Therefore, students should seek programs that offer internships with zoos and conservation parks and practical project work. Doctorates are not necessary except for students who may wish to enter education. College and university is one educational area, but some animal parks are diversifying to offer postgraduate certificates and training courses for professionals to renew their skills, update their applied science knowledge, and open up their employment opportunities within the industry.
Habitat Specialist - Related Degrees
<!- mfunc search_box_body ->
<!- /mfunc search_box_body ->
What Kind Of Societies and Professional Organizations Do Habitat Specialists Have?
Habitat specialists operate around the world and have the following organizations:
American Association of Zoo Keepers: Not just for habitat specialists, they represent anybody working in a zoo keeping role. They aim to improve zoo keeping standards, advance communication and to preserve wild animals in the natural environment
International Zoo Educators Association: "IZEA" is a body for habitat specialists, zoo keepers and other professionals working in education roles. Outreach has become a big part of the world's zoos in recent years - vital to conservation and breeding programs