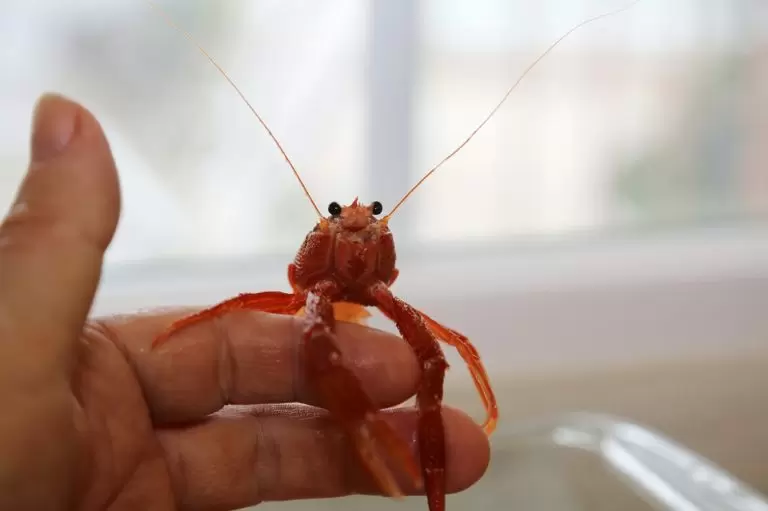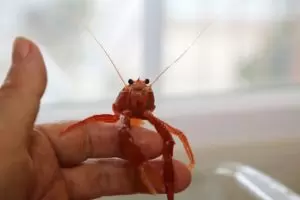 A marine science educator provides information and education techniques about the marine sciences.
What Does a Marine Science Educator Do?
Learning and teaching are more diverse today than it was in the past. Schools are not the only place to learn about the sciences and other subjects. Museums, tourist resorts, heritage and archaeology sites and natural resources all offer public interaction and education. This is vital for the upkeep and conservation of said resources. Public science interaction is vital, but teachers are required in schools. Teaching also offers a very specific set of skills. In other areas, we need a different type of education professional with more specialized knowledge with similar skills to teachers. As a general term, we call these people "educators". Marine science educators are a type of environmental awareness or education specialist.
Marine science is an important area for the conservation of the oceans, for the protection of marine life (plant and animal) and for the preservation of this vital resource. In recent years, tourist destinations have improved their public interaction outside the realms of entertainment. We may call this "edutainment" where elements of public education are wrapped up in entertainment. For example, public talks on offer at zoos where children and adults may interact with the animals will often have a person with specialist knowledge talking about the issues they face.
Typically, they will work in a range of areas giving public talks - typically museums, zoos and aquariums, sea life centers and parks, in protected waterways and at research facilities where public engagement of science is part of the remit (oceanography institutes). They will spend most of their day devising training material and programs for a range of visitors. Typically, they will give lectures and demonstrations to both adults and children in an informal way but one that imparts important information.
Where Does a Marine Science Educator Work?
Marine science educators represent a broad spectrum of public education. Although their qualifications tend to be in a few limited subjects (as they require expert knowledge of the subject), you will find them in many different types of role. According to 2015 survey data, the largest employer of marine scientists, in general, was state government with 33% of all employees. They will work in conservation bodies, public science outreach and in association with schools but not necessarily as teachers.
Federal government employed the second largest number with 21%. These people may be research scientists, conduct research, publish academic or general interest books to encourage people to express more concern for the environment. They will also work for Federal bodies such as the EPA, NOAA and the NPS in public facing roles, hosting and presenting public awareness events.
10% worked for scientific consulting services and this may be part of the tourism industry where they provide expert advice in a public facing role.
8% worked for R&D in the physical sciences which will include aquariums and zoos where part of their job role may also be public facing.
7% worked for educational establishments where they may deliver public lectures or offer classes to adult learners.
<!- mfunc search_btn -> <!- /mfunc search_btn ->
What Is the Average Marine Science Educator Salary?
According to 2020 statistics, the median salary for all environmental technicians was $46,850. This is one of the lowest paying environmental specialist jobs as it is more education focused and more of a vocation. The lowest 10% of earners earned about $29,280, and the highest 10% earned about $80,530. Local government paid the highest with a median salary of $51,510.*
Marine Science Education Jobs & Job Description
Recent Marine Science Educator Job Listings
Use the search box below to find all the marine science educator job listings in our job board.
A marine science educator is a niche profession within environmental education. An entry level marine science educator must have a strong base knowledge of marine biology and ecology as well as educational principles. A job description for a marine science educator may include:
Research, develop and deliver marine science curriculum for education programs aimed at children and/or adults
Develop marine wildlife or ecology educational materials, such as activities, brochures, handouts or other promotional material
Present educational programs to school groups onsite or offsite in classrooms
Participate in and present educational programs at fundraising and educational events
Engage volunteers in assisting with education programs
Lead onsite tours and train volunteers to become tour leaders and program presenters
Develop strong knowledge of marine science topics, including ecology, wildlife conservation and marine biology
A senior marine science educator would also be responsible for setting educational program goals for the organization, evaluating those goals and supervising junior education staff. His or her job duties may include the above as well as:
Set budget and educational goals for programs
Keep careful records of educational programs, evaluate program participation and effectiveness and adjust programming as necessary
Assist management with program scheduling and record-keeping
Create press releases and advertise for upcoming educational events and activities
Write grant proposals to solicit funding for educational programs
Supervise and train junior employees
Create and maintain a budget for all educational programs
Update and enhance own knowledge by involvement in continuing education (i.e., attend relevant conferences, in-service trainings and certification programs)
What Is the Job Demand for Marine Science Educators?
Demand for all wildlife biologists and zoologists (who will make up the majority of employees in marine science education) is expected to rise around 11% between 2020 and 2030.*
What Are the Education Requirements to Become a Marine Science Educator?
Most marine science educators come from a scientific background rather than one involving teaching. There is much overlap, but expert knowledge is required in niche areas for marine sciences. High school students should ensure they have good grades in biology, chemistry, physics, math and geography to ensure consideration for a place on a relevant degree course.
Students should seek a bachelor's degree in a relevant subject such as marine sciences, oceanography, wildlife management and any other related subject to enter into this type of career. Supporting minors and electives should focus on developing communication skills or anything related to public education and engagement. PR or marketing may also be good choices, especially if the student is likely to be involved in active engagement for profile raising or fundraising for the facility at which they are likely to work. A master's degree may be helpful but not necessary. Doctorates are for college education and research roles - neither of which are relevant.
Some states may require the student to gain certification before working in public engagement, especially if formal classes may be part of the job. Check in your state of residence for further information.
Marine Science - Related Degrees
<!- mfunc search_box_body ->
<!- /mfunc search_box_body ->
What Kind Of Societies and Professional Organizations Do Marine Science Educators Have?
The following organizations exist for this type of role, including information and education
National Marine Educators Association: Representing teachers, public engagement specialists, research scientists and those who work in the entertainment industry around the world to work towards better marine protection through public engagement
European Marine Science Education Association: Although set up by the European Union, this organization aims to increase outreach between the 28 members of the EU and international allies, partners and contacts for global marine protection
*2020 US Bureau of Labor Statistics salary figures and job growth projections for environmental science and protection technicians reflect national data not school-specific information. Conditions in your area may vary. Data accessed September 2021.
<!- mfunc search_btn -> <!- /mfunc search_btn ->