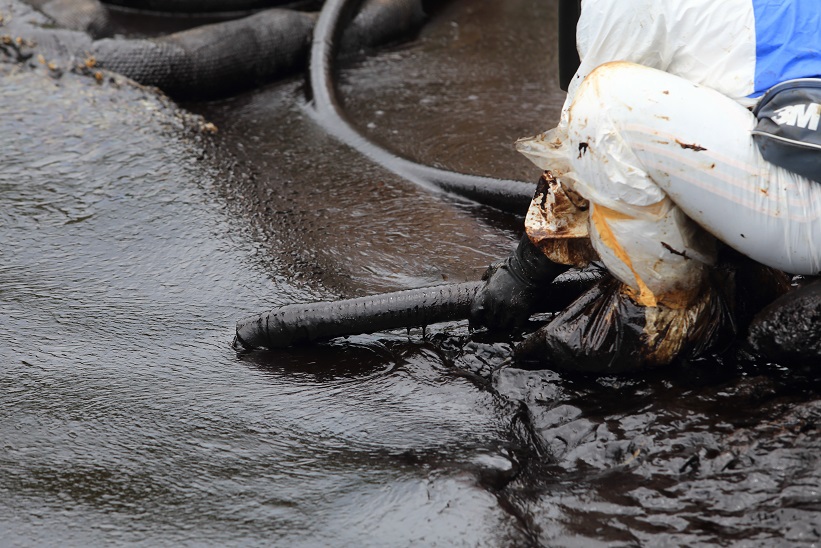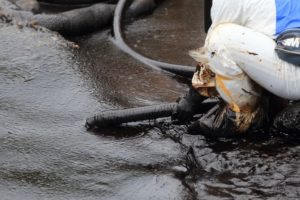 An Emergency and Disaster Response Technician works on the ground in disaster and accident zones, terror attacks and disasters (natural or otherwise). Their main job is to clean up toxic and hazardous materials.
What Does an Emergency and Disaster Response Technician Do?
Working in disaster relief at sites of accidents and emergencies, they handle the areas of the disaster zone that may become infected with toxic or dangerous materials. They will work at sites of terrorist attack, oil spills, truck and railroad derailments, chemical releases, nuclear disaster zones and other areas that may pose a threat to human health. They are not simply cleanup operatives that move in following a disaster, they are concerned with cleaning up hazardous materials and toxic waste that are a cause or a boy-product of the disaster.
They work with disaster planners and other specialists but where those specialists work in directing groups and resource planning, Emergency and Disaster Response Technicians are at the forefront of relief. They are hazardous materials removal workers. They will often have specialties in certain areas although some will have general skills in relief. Generally, they will be well-versed in environment and public health.
Where Does an Emergency and Disaster Response Technician Work?
The overwhelming majority of employees with experience and qualifications in emergency and disaster response work for government organizations. In the USA, this particularly means FEMA, the army and other military organizations. Individual states have their own disaster relief organizations too. Outside of our own borders and looking at the global situation, they can work for the UNHCR (United Nations High Commissioner for Refugees) and the WHO (World Health Organization).
They may also work as paid specialists in the charitable sector. Red Cross (International and American), AmeriCares, International Relief Teams, Oxfam, ActionAid and many more. These are NGOs in their countries of origin. There may be some paid positions available, but often they will be volunteers who work other jobs.
Some jobs in the private industry exist, but these are often specialist decommissioning jobs contracted on an individual basis to clean up toxic spills and neutralize nuclear and toxic waste. It is rare for these individuals to be called into disaster zones; they do not always have the physical or human resources necessary.
<!- mfunc search_btn -> <!- /mfunc search_btn ->
What Is the Average Emergency and Disaster Response Technician Salary?
Emergency disaster response technicians, who fall under the broader BLS category of hazardous materials removal workers, earned a median salary of $45,830. Overtime is common due to the nature of disasters and accidents, and the availability of overtime pay can significantly affect actual pay.*
Voluntary roles are unpaid, but costs may be covered (clothing, housing and food) as part of any dispatch - to domestic disaster and accident zones and to foreign territories.
Emergency Disaster Response Technician Jobs & Job Description
Recent Emergency Disaster Response Technician Job Listings
Use the search box below to find all the disaster responce job listings in our job board.
Emergencies happen throughout the world every day - in order to best meet the needs of countries and communities, the role of Emergency and Disaster Response Technician is gaining widespread traction. While the role varies depending on location and level of experience, there are many similarities between tasks:
Ensure the health and safety of their team in the face of disaster as well as the community
Understand and apply federal, state, and local environmental and emergency regulations
Accurately complete internal and project documentation
Accurately brief team members about disaster and response progress
Attend to specific steps during incidents and emergencies in a proactive and safe manner
Maintain synergy and open communication in the team environment to ensure maximum agility in dealing with emergencies
Execute fieldwork in stressful conditions, sometimes without clear direction, and sometimes in visual isolation
Understand one or more skilled trades and practical application on the emergency scene
Respond to chemical releases, fires, transportation accidents and similar events under varying weather conditions
Load and unload equipment and machinery from transport to emergency site
Operate specialized equipment such as forklift, ATV, bobcat, pumps, and remediation equipment as well as field survey equipment
Use OSHA-regulated contaminant reduction zone
Calibrate and use chemical and hazard monitoring equipment
Perform other duties as assigned and with limited direction
Senior-level emergency and disaster techs are promoted on their abilities to make agile decisions about logistics during disaster management, as well as the breadth of their experience. Every disaster is different, however, there are some common elements between project leaders:
Set goals and ensure actions will lead to obtaining those goals
Ensure the proper staffing of response team(s), and lead employees by example
Effectively communication with support and management personnel, as well as site stakeholders
Look for opportunities to improve systems and processes in disaster response
Be able to assist in providing solutions to complex situations
Create and monitor schedules for each worker, especially under stressful, traumatic or emergency situations
Be an advocate for mental health as it impacts front line responders and technicians
Support employees as they solicit support and professional development in their field
Nurture working relationships with vendors and suppliers to ensure supply chain integrity
Advocate for full transparency and benchmarks for training under OSHA
Endorse hazardous materials training with an appropriate MVR
Ensure an environment of continuous learning
Lead team members in training for hazardous materials management and compliance and peripheral topics
Be prepared to travel frequently and extensively on short notice
What Is the Job Demand for Emergency and Disaster Response Technicians?
Work in the charitable sector will always require experts. Between 2020 and 2030, the demand for these professionals is expected to grow by 7 percent. Demand for nuclear decontamination experts could see a surge as new plants are built and older facilities closed. *
What Are the Education Requirements to Become an Emergency and Disaster Response Technician?
No formal education is required beyond the High School Diploma to work in disaster and emergency relief. With a good High School Diploma, selected candidates can expect extensive training on the job. They will later need to become certified by a relevant professional organization. Typically, 40 hours of OSHA (Occupational Safety & Health Administration) training will be required as a minimum. Requirements could by state so check the regulations of where you live or where you intend to work and study. Many hours of training in simulated disaster zones will be expected before the candidate is permitted to operate in an actual disaster or emergency zone.
A degree (usually associates is enough) will be particularly useful to those intending to work in the disposal and treatment of nuclear, chemical and biological waste. This may not be a prerequisite for most jobs, but it will give the candidate an edge that they may not otherwise have. Candidates who wish to work their way up to emergency planner will need thousands of hours of experience working on the ground.
Emergency & Disaster Response - Related Degrees
<!- mfunc search_box_body ->
<!- /mfunc search_box_body ->
What Kind Of Societies and Professional Organizations Do Emergency and Disaster Response Technician Have?
The following professional organizations are for disaster and emergency relief:
OFDA: The Office of U.S. Foreign Disaster Assistance permits American citizens to work abroad on disaster relief, helping them respond to and aid local communities recover from natural disasters and environmental accidents
FEMA: The Federal Emergency Management Agency is the largest government body of its kind in the US, responding to terror attacks, emergencies and disasters. They also offer a number of training programs and certification for prospective professionals
Red Cross: Although most countries have their own Red Cross bodies, the ICRC (International Committee of the Red Cross). As well as helping out in disaster and war zones, they hold a number of international committees each year on humanitarian work and law
*2020 US Bureau of Labor Statistics salary figures and job growth projections for hazardous materials removal workers reflect national data not school-specific information. Conditions in your area may vary. Data accessed September 2021.
<!- mfunc search_btn -> <!- /mfunc search_btn ->