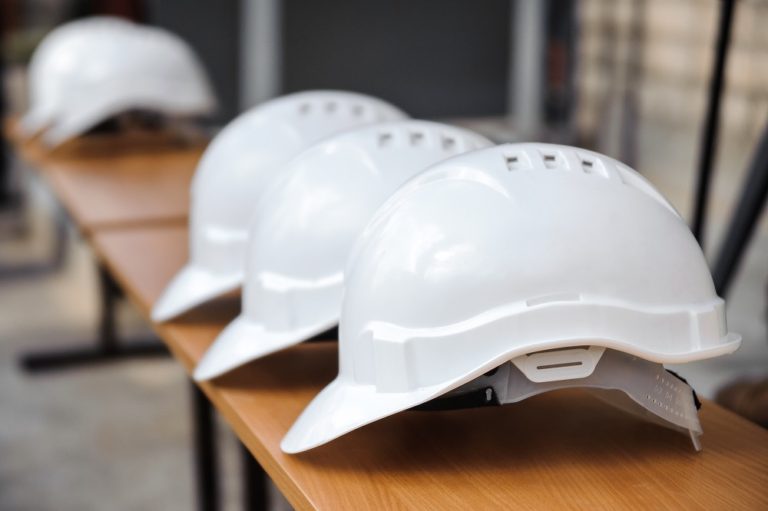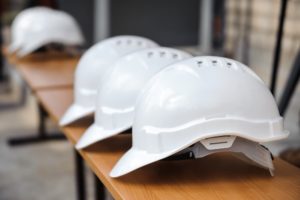 Health and Safety Engineers are involved in the design and implementation of systems for the protection of human health and safety of the environment.
What Does a Health and Safety Engineer Do?
Health & Safety is a fundamental part of our lives today. Businesses are obliged to protection the health of their employees. We put systems and technology in place to mitigate human actions on the environment and do everything we can to ensure that the world around us is a safe place. Health & Safety Managers are tasked with ensuring that the environments around us are safe for everybody and everything. Health and Safety Engineers on the other hand, design environments, systems, technology, processes and procedures to minimize the potential for problems. They bridge the gap between engineering, R&D and health & safety to promote good practice - whether that is on our workplaces, at home or in the open environment.
They also work "on the ground" alongside and consulting with health & safety trainers in the workplace to look at improvements and to explain the systems they have designed. As engineers, they can work almost anywhere depending on their background and training. They are proactive rather than reactive, meaning they work to anticipate and foresee potential problems with existing technologies. They will also install safety devices in environments and maintain, replace and upgrade them.
Where Does a Health and Safety Engineer Work?
Where they work depends on their background. They may be employed working to develop chemicals, technology or health and safety equipment. The majority of H&S Engineers work in manufacturing. Here, their roles are varied. They could work in the actual environment, ensuring that the factory is as safe a place as possible for the employees. They could work in research and development to ensure that the product(s) are safe for use.
21% work in construction, fulfilling much the same roles. They may work on site ensuring that the processes, systems and technology are safe for those who work there. They may also be tasked with acquiring equipment, overseeing installation and maintaining it.
10% of qualified health & safety engineers work in government roles - state and government. They will design and implement systems and technology for public buildings, ensuring they are safe for employees and visitors. 8% will work for engineering services and the remaining 4% work for management and scientific services.
Regardless of their work environment, they spend most of their time in an office but will be required to do site visits too.
<!- mfunc search_btn -> <!- /mfunc search_btn ->
What Is the Average Health and Safety Engineer Salary?
As of May 2020, the median salary for health and safety engineers was $94,240, according to the BLS. On the scale, the lowest 10% earned around $55,390 and the highest in the region of $144,800. Despite employing amongst the fewest numbers, engineering services businesses pay the highest salary with a 2020 median of $103,160. Management and scientific services and manufacturing paid around the median average. Government and construction came in around 10% lower than the median. Construction was $81,850 and government was $90,140.*
Health & Safety Engineering Jobs & Job Description
Recent Health & Safety Engineering Job Listings
Use the search box below to find all the health and safety engineer job listings in our job board.
Providing a safe and healthy workplace is a top priority for employers. It is the role of a Health and Safety Engineer to ensure the health and safety of the workers, clients and visitors in a workplace. The skill set required for this position includes:
A Bachelor's degree in a safety or technical engineering field of study
Possess excellent computer skills as well as technical communication skills
Ability to work independently and as part of a team within the workplace
Acquire knowledge of health and safety engineering technology and principles
Provide health and safety training to staff and administration
Undergo regular health and safety assessments and audits
Capability to maintain accurate logs and reports of assessment information
Develop corrective action plans for assessment results and mentor staff to follow through with corrective actions
Attend to worker's compensation cases and be knowledgeable about cases that occur in the workplace; determine details about the case and procedures that can be put into place to eliminate incident reoccurrence
Determine the personal protective equipment (PPE) that is required for the workplace and ensure that inventories are stocked appropriately
Comply with all health and safety laws and regulations and ensure that all staff are in compliance
Desire to improve and maintain the health and safety of all employees in the workplace
A Senior Health and Safety Engineer will manage and oversee the health and safety programs on a larger scale. The skill set required for a senior position will include many of the skills required for an entry-level position as well as:
Hold a Bachelor's degree in a safety or technical engineering field of study, as well as several years of experience managing and working in the field of health and safety
Capability to verbally communicate technical matters in a concise manner to different groups
Ability to ensure that corrective actions are being met and produce results authoritatively
Develop new safety training programs and provide these programs to staff
Capacity to multitask several projects at any particular time
Develop detailed budgets outlining health and safety needs of the company, such as required PPE and any maintenance costs of corrective actions
Manage and coordinate health and safety programs and initiatives
Develop health and safety policies and procedures
Oversee progress of corrective actions to ensure they are completed efficiently
Analyze all aspects of investigations related to health and safety at the workplace
Promote a safe work environment for all staff, customers and visitors
What Is the Job Demand for Health and Safety Engineers?
Between 2020 and 2030, the job demand for health and safety engineers is projected to increase by 6 percent.* They have always worked in traditionally dangerous environments such as factories and construction, but now other areas are taking up the health and safety cause. Public buildings, the natural environment, schools and hospitals are all obliged today to maximize their safety features. This is as much a cost cutting exercise as a safety exercise (reducing potential for litigation and damages payout). Much of the increased demand may be seen in independent consulting services as businesses look to reduce costs further and not retain H&S engineers on a permanent basis.
What Are the Education Requirements to Become a Health and Safety Engineer?
Health & Safety Engineers require, at the very minimum, a bachelor's degree. It should be in recognized engineering subjects such as electrical engineering, mechanical, civil, chemical and so on. Industrial hygiene may be a suitable substitute where possible too. Essentially, you are looking for science and design subjects centered on engineering. As this is a practical role, students should choose those degree programs that include an extensive program of on the job experience. Students should enter college already with strong grades in math and the hard sciences (chemistry, biology, physics or any combination thereof). Recommended minor and elective choices should focus on workplace safety, environmental health and other engineering and safety associated choices. Whichever degree you take, ensure that it is ABET accredited.
Masters degrees will be required for those who wish to work on more complex problems and contracts, or to manage their own projects. A master's is advisable in most cases, but not essential, especially in geographical areas where competition is likely to be higher. Doctorates are not essential unless the candidate expects to enter a career in research and teaching.
Health & Safety Engineering - Related Degrees
<!- mfunc search_box_body ->
<!- /mfunc search_box_body ->
What Kind Of Societies and Professional Organizations Do Health and Safety Engineers Have?
This area is vital to our every day lives. Therefore, there are a number of professional bodies that include:
American Society of Safety Engineers: ASSE claims to be the oldest safety engineering body in the world and is the best-known in the US. It provides access to professional development and advocates for people who work in this area
Safety and Health Institute: This global body has divisions in each country. They offer training courses and professional development for their members and bring together a global community
2020 US Bureau of Labor Statistics salary figures and job growth projections for health and safety engineers reflect national data not school-specific information. Conditions in your area may vary. Data accessed September 2021.
<!- mfunc search_btn -> <!- /mfunc search_btn ->