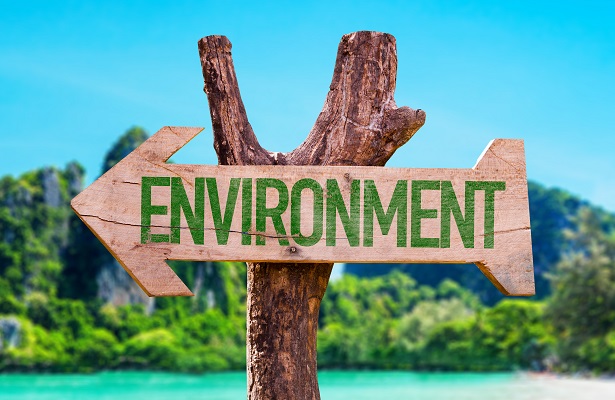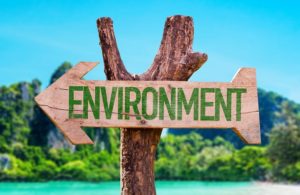 Environmental Health and Safety Trainers essentially educate the people who will be responsible for the proper conduct of health and safety in the workplace.
What Does an Environmental Health and Safety Trainer Do?
Environmental Health and Safety Trainers occupy a unique position in the world of environmental health and safety. They will often work for external organizations as a contractor and be called in to train the health and safety managers or update them on current legislation. They are not directly responsible for health and safety in the business and will not advise organizations on their obligations and report on the changes they need to make. Instead, they will train and educate the people whose job it is to do these things. They provide business training and education services, but are not front line health and safety executives.
Businesses need always be aware of their obligation on health and safety legislation and the people whose job it is to enact it - for example environmental inspectors but also regular employees who need to understand their own obligations. In the ever-changing world of regulation, they need regular updates for their employees. Rather than sending them on regular training courses (which is money and time intensive) they will train a few key people who will then enact the policy changes for the business. They are education professionals and need to keep up to date with environmental law and other policies and law on health and safety at work.
Learn how to become an environmental health and safety manager or perhaps an environmental health and safety technician.
Where Does an Environmental Health and Safety Trainer Work?
In most cases, they will work independently of large organizations, providing training for environmental health and safety professionals across the spectrum. They will often develop courses for use by businesses - private, public and charitable. Sometimes they may have a hand in developing training methods or the programs themselves. In most cases, they will simply act as educators of the program.
Some large businesses may employ Environmental Health & Safety Trainers full-time. This will usually be when it is financially advantageous to pay a salary and benefits rather than to purchase a training program. Multinationals are more likely in this situation, as are government jobs, particularly in areas where environment and health and safety is constantly being updated and those involved in policy or ensuring that health and safety is following are kept up to date.
What Is the Average Environmental Health and Safety Trainer Salary?
Considered amongst business services and training rather than as environmental professionals, their salary can vary greatly depending on where they are employed geographically, how they are employed (contracted from a consultancy or full time employed). The average salary of business education services educators is $96,760 as at 2015. The equivalent for professional services is $113,680. Environmental Health & Safety Trainers are likely to be between these two salaries as an average. Naturally, salaries are higher where there is more demand.
Environmental Health and Safety Training Jobs & Job Description
Recent Environmental Health & Safety Training Job Listings
Use the search box below to find all the environmental health trainer job listings in our job board.
An Environmental Health and Safety Trainer career allows individuals to provide ongoing teaching and training to a select group of employees in a company or a variety of audiences - in a multitude of industries. An Environmental Health and Safety Trainer role requires and includes:
Experience in Environmental Health and Safety
Knowledge of accident prevention, compliance regulations, First Aid/CPR, spills, food handling, WHMIS, health hazards, and other industry-specific health and safety topics
Organize environmental health and safety training programs including the date, time, location and duration of training events
Have knowledge of instructional design and its impact on creating effective training programs
Train and educate new and existing employees in a particular company or various companies
Retrain employees when industry or company best practices are updated
Maintain organized training records for new and existing employees and ensure they are updated as required
Honed communication and computer skills to deliver training of various media levels, which may include books, slideshows, computers programs and tutorials, classroom presentations and presentations to large groups
Enthusiasm and adaptability to engage a variety of audiences during training sessions
Ability to administer and evaluate students and candidates for practical and theoretical knowledge retention
Research and understand new training programs and materials
Demonstrate the highest levels of environmental health and safety
Travel extensively as required to provide training to individuals, groups and companies; or train and develop within a single location
A senior level Environmental Health and Safety Trainer participates in the development of training programs and delivers specialized training in particular industries. This individual may or may not have individuals reporting to them. A senior level position requires:
A Bachelor's degree in Environmental Science or related field
Experience teaching adults using a variety of media including classroom environments, multimedia and computer software
Communicate with management to provide reports on required training and training progress
Initiate safety meetings and accurately report details of meetings
Order workbooks and additional training materials required for training programs
Work with facilities to provide the necessary environment, infrastructure and venue for effective training of several to hundreds of employees
Vet software for training and professional development tracking and accreditation
Steer the content of training programs
Hire developers for the content of training programs, specializing in all areas of environmental health and safety
Knowledge and compliance of all applicable environmental policies, regulations, and laws
Strong communication, presentation and leadership skills
Determine training needs for employees and develop best practices for recertification and length of programming
Track metrics company- and industry-wide in order to determine best training practices
Improve and adapt existing training programs for delivery and efficiency
Work independently or direct a multidisciplinary team of individuals
What Is the Job Demand for Environmental Health and Safety Trainer?
The demand for Health & Safety professionals is likely to grow around 4% between 2014 and 2024. Nevertheless, demand for business services such as professional education is expected to rise in the region of 7% - this is the average across all roles in all industries and is unlikely to experience any significant gain. There may be upturn in the coming years as organizations take advantage of advances in technology. Blended learning and independent study will replace classroom study for professional education and training.
Environmental Health Safety Training - Related Degrees
<!- mfunc search_box_body ->
<!- /mfunc search_box_body ->
What Are the Education Requirements to Become an Environmental Health and Safety Trainer?
In the majority of cases, a bachelor's degree will be required at the very minimum. Candidates will require a background in business, environmental law, health & safety law and in environmental health amongst other things. Candidates are advised to take business law related degrees at a dedicated business school or college. Where possible, candidates should focus on environmental law in order to bolster their chances of working in this niche.
For technical services and training, a master's degree will certainly be advantageous, but not vital. The more education you have in this area, the greater your chances of working in this kind of role - this is true of most jobs. Environmental law and environmental health and safety is a specific niche, so any post-graduate course of study that focuses on this area will be more than an advantage over somebody whose qualifications and area of education is more general.
Learn about careers in environmental health and safety management.
What Kind Of Societies and Professional Organizations Do Environmental Health and Safety Trainers Have?
The following organizations are for those who train those who work in environmental health and safety:
ISPI: The International Society for Performance Improvement is not for Environmental Health and Safety per se, but it is all about professional training and is a network for the world's foremost professionals.
ENETOSH: The European Network Education and Training in Occupation Safety and Health is the largest organization of its kind on the continent, allowing for networking and knowledge sharing regarding training methods and education of the industry and legislation.