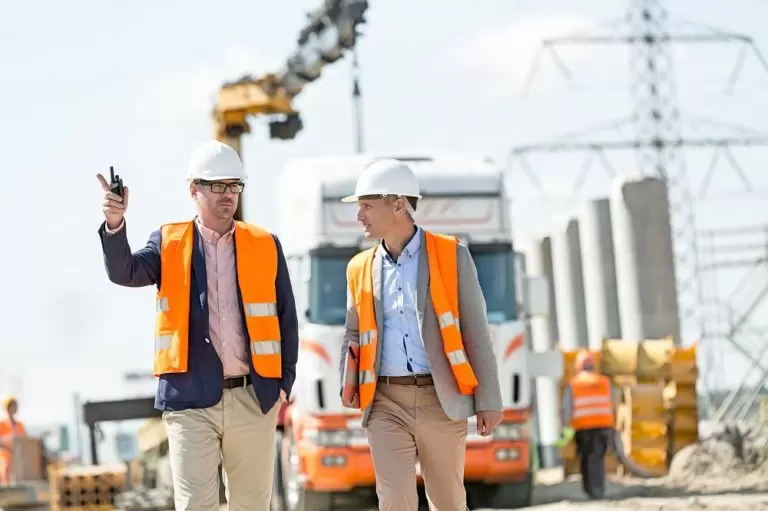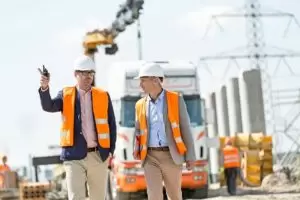 A Safety Supervisor is a mid-level employee operating in most organizations responsible for application of safety procedures on the ground.
What Does a Safety Supervisor Do?
Safety Supervisors work on the ground implementing plans and ensuring that everyone adheres to legislation and organizational guidance. They are not part of the decision-making process, but they are authority figures who work on the shop floor, in the field and at ground level in a variety of workplaces. They are directly involved in reducing potential and actual hazards that could lead to workplace injury and death, or result in environmental damage toxic to people and wildlife. They work across the board in private business, public organizations and charities. Everywhere today has safety legislation and industry guidance to which everyone needs to adhere. They will not only directly oversee such work, but report to middle and senior manager, offering advice or seeking approval for action. They are the first person on the scene at the site of an accident and recommend procedures. They may also be the first person to whom others report following a protocol breach.
In some areas, they require knowledge of safety protocols such as OSHA and other environmental standards and law. Their role is to ensure that employees at ground level understand what is required of them, and that they comply with obligations. They may directly train employees for whom they are responsible but generally offer advice and day-to-day authority. Therefore, they are at the forefront of carrying out disciplinary procedures for this type of violation. As a supervisor, they are more responsible for people than for systems.
Where Does a Safety Supervisor Work?
There is not organization in the US untouched by health and safety requirements - whether that it legislation on the use of toxic substances, health and safety at work, environmental protection and more. Such regulatory compliance is required in every industry, so this type of professional exists in almost every industry. State government employs a small majority of this type of employee (around 18% at present). They work on the ground at public works projects, ensuring that state employees adhere to laws set down by government of all sizes. Federal government employs some 11% of this job type.
Unsurprisingly, manufacturing employs a large section too - around 16%. Despite safety advances, factories remain dangerous workplaces; procedures must be followed and overseen. These people work on the factory floor and regularly carry out inspections. Construction employs some 7%. A similar work environment with similar and equal risks, this is a place where site inspections are a regular necessity and somebody required on site to whom to report accidents.
The remaining area for employment is professional and technical services. They employ some 10% of this job type. These businesses design technology, and systems of operation and procedure for the improvement of workplaces and other areas.
<!- mfunc search_btn -> <!- /mfunc search_btn ->
What Is the Average Safety Supervisor Salary?
According to the BLS, the median salary for safety supervisors was $76,340 as of May 2020. The top 10% in the profession earned more than $112,850 during this time.* The highest pay was for those with some 20 years of experience at which point the salary grading flat lines. Generally, most people have advanced into senior roles by this point, roles such as Safety Manager or Safety Director.
Safety Supervision Jobs & Job Description
Recent Safety Supervision Job Listings
Use the search box below to find all the safety supervisor job listings in our job board.
As a mid-level employee working to ensure a safe working environment, the safety supervisor provides on the ground health and safety oversight to ensure all federal, state and local laws are being followed and employees are acting in compliance with the organization's safety policies. A safety supervisor has the following day-to-day job duties:
Act as the first point of contact for addressing employee concerns regarding health and safety policy, or to report a breach of policy
Conduct audits of work practices and processes for potential safety hazards and reports findings and recommendations to management and/or safety director
Inspect work sites and machinery for potential hazards and ensures compliance with all state and federal laws
Travel to various construction sites or other offsite projects and ensure all health and safety protocols are being followed
Conduct new hire safety trainings, using materials developed by the safety director
Develop in-depth knowledge of federal, state and local safety laws, regulations, codes and rules, including all OSHA safety protocols
Assist in investigations of workplace accidents and injuries, reporting to management and/or safety director
What Is the Job Demand for Safety Supervisors?
Demand for this type of role is expected to increase by 7 percent between 2020 and 2030. The job role could expand, but what is likely to happen is that the same number of people will be responsible for an increasing numbers of employees on the lower rungs. While legislation and safety procedure is not likely to reduce, it is possible it will streamline.*
What Are the Education Requirements to Become a Safety Supervisor?
Most employers prefer candidates with degrees related to public health and / or environmental safety. These may not be vital, but in areas of high competition, you may find yourself at a disadvantage without a degree unless you have extensive experience and licensing. High school students should take the types of subject that will guarantee degree places in this type of qualification - English language and math being amongst the most common.
Students should seek degrees at accredited business schools or colleges in Occupational Health & Safety, Environmental Health & Safety or others related to the intended career path. Once complete, further licensing or accreditation may be required depending on the industry where the candidate will work. OSHA is one such licensing scheme, as is the CSP - this latter scheme is largely preferred in most industries.
There are masters degrees in this subject type but they will not be essential. They are more suited to high-level jobs that require decision making, research and policy or government guidance. Doctorates are suitable (generally) only for academic research and teaching.
Other Degrees Related to Safety Supervision
<!- mfunc search_box_body ->
<!- /mfunc search_box_body ->
What Kind Of Societies and Professional Organizations Do Safety Supervisors Have?
Safety Supervisors have a number of professional bodies relevant to their job.
National Association of Safety Professionals: An organization for all safety professionals in the US, NASP is a non-profit body builds on all aspects of safety through experience, legislation and guidance to its members
Occupational Safety and Health Administration: Promoting the right to a safe working environment for everyone, they offer recommended practices and guidance on implementing legal changes to professionals responsible for this area
*2020 US Bureau of Labor Statistics salary figures and job growth projections for occupational health and safety specialists reflect national data not school-specific information. Conditions in your area may vary. Data accessed September 2021.
<!- mfunc search_btn -> <!- /mfunc search_btn ->