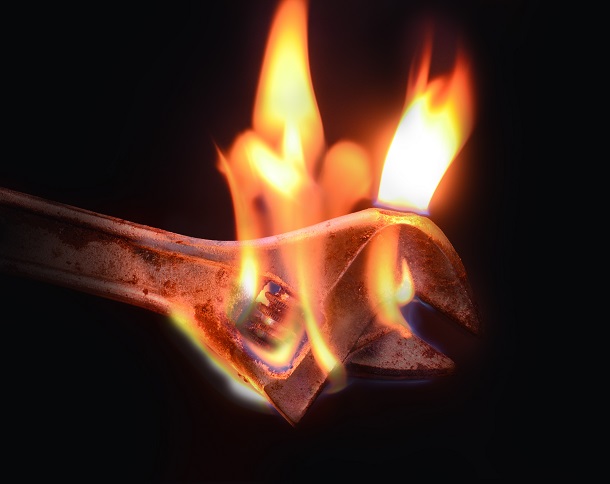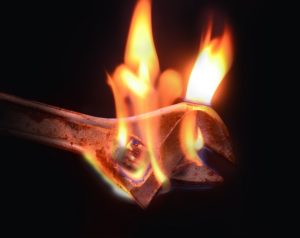 Fire and Fuel Managers ensure that humans, buildings, landscapes (urban and rural) are protected from the possible effects of fire and smoke damage through design of hardware systems.
What Does a Fire Protection Engineer Do?
Essentially, no matter in which environment they work, their job is to design systems that protect the environment or the people in it from fire damage. How they go about this can vary depending on the environment. When working in industrial or commercial premises this could mean they are in charge of designing and improving fire safety systems. When installed, they check that equipment is in full working order, that vents and sprinkler systems function properly and are industry approved - and comply with legislation.
In outdoors environments, they may be in charge of ensuring that the right equipment is available in the right places at the right time for forest firefighters. They may be tasked with sourcing products and materials to help control or otherwise mitigate fires and their implementation. Their knowledge of engineering systems could lead to purchasing jobs. They may work in rural environments with Park Rangers and Foresters or in urban environments with health & safety engineers.
Their role in both cases covers design and implementation of prevention (active and passive), mitigation and control, training, risk assessment, health & safety, purchasing, the design and layout of hardware and material acquisition.
Where Does a Fire Protection Engineer Work?
Fire Protection Engineers are required across the board. They work in Federal, state and local government bodies. Where they work for government, they will typically work for National Parks and state parks, particularly in areas prone to wildfire. They may also work in government buildings, promoting regulations of fire practice and ensuring that equipment is up to date, checking and repairing.
Their role in the private sector and charitable sector is not likely to be that different. Depending on regulation, they are required in all industries and at all levels, small and large buildings, private, public and charitable sector. No one sector employs more Fire Protection Engineers than any other. Looking at statistics for Health & Safety professionals in general, more are employed in manufacturing than any other industry (26%). It is safe to assume that this is likely true of fire professionals too. Numbers may vary and role may vary, but candidates with relevant qualifications may find that most sectors and industries are open to them.
<!- mfunc search_btn -> <!- /mfunc search_btn ->
What Is the Average Fire Protection Engineer Salary?
There is no specific data for Fire Protection Engineers, but as the work can be classed under the general group of Health & Safety Engineering. The median salary for health and safety engineers was $94,240 as of May 2020.* Pay range depends on industry (with engineering services the highest payers), state and job demand. In wildfire-hit California, jobs are likely to be plentiful but competitive. A larger proportion of these roles are likely to involve rural jobs in wildfire mitigation and prevention.
Fire Protection Engineering Jobs & Job Description
Recent Fire Protection Engineering Job Listings
Use the search box below to find all the fire protection engineer job listings in our job board.
A Fire Protection Engineer will use new and existing technological developments and applications to advance the fire protection industry. Fire protection is engineered for various types of locations such as storage facilities, job sites, factories, warehouses, military facilities, and offices. A multitude of skills are required to carry out this type of career including:
A post-secondary diploma/degree in Fire Protection Engineering
In-depth knowledge of concepts in fire protection engineering such as combustion, heat transfer, thermodynamics, and fluid mechanics
Assess fire sprinkler systems, repair and installation
Determine cost evaluations of fire protection projects
Assess fire detection devices and fire alarms to determine necessary changes or improvements
Provide efficient and cost effective designs for fire protection
Test and maintain fire alarm systems and other types of fire protection equipment
Develop and design emergency plans for evacuation, safe meeting places, and lifesaving applications
Design detailed schematics of fire protection plans and strategies
Ensure regulatory compliance in all areas of local codes, laws and regulations
Undergo routine fire safety inspections to provide maximum levels of fire safety to all occupants at location of work; keep detailed logs and reports of inspections
Solve problems using reasoning and technical aptitude; maintain organized reports of all information
A senior level career as a Fire Protection Engineer uses the same skill set as an entry level Fire Protection Engineer and also incorporates an increased depth and management skills in the role. These senior level skills and tasks can include:
Master's Degree in Fire Protection Engineering and extensive work experience in the field of fire protection
Oversee fire protection teams and make concrete decisions on fire protection engineering designs
Present concepts of fire protection designs to industry partners or company management
Investigate fire related complaints, accidents, and fatalities at place of employment
Handle any violations of fire safety codes and provide resolutions
Manage projects and provide excellent written, oral and technical communication to all parties involved in the project
Travel extensively to locations to provide support and expertise to partners in the industry
Communicate excellent technical presentation skills to lead meetings, training seminars and educational classes on fire protection to fellow employees or clients
Invest in ongoing education to stay current on all areas of fire protection engineering
Train employees on all areas fire safety and fire protection
What Is the Job Demand for Fire Protection Engineers?
Between 2020 and 2030, job demand for fire protection engineers is expected to increase by around 6%. As fire safety improves, fewer are needed along with the growing working population. This could account for the steady growth.* However, this is unlikely to be ubiquitous throughout the United States. Demand may vary by state, particularly in the aforementioned states where wildfires are more common. There may be more demand where fire is likely to be more common. Construction and manufacturing demand is likely to hold steady but rural fire safety could see the bulk of any increase.
One emerging field in this area could be in technical services as software engineering takes on a greater role in health & safety in general.
What Are the Education Requirements to Become a Fire Protection Engineer?
All health & safety engineers must take a bachelor's degree in engineering. They can study any formal course in the subject and then work towards relevant areas where they wish to work - look for courses in environmental safety, health & safety at work, fire safety and other relevant modules. Another possible approach is industrial hygiene or other safety-based qualifications. Students at High School who wish to pursue this line of education should focus heavily on math and science to ensure a good foundation for their proposed engineering degree.
Once the BA qualification has finished, they will be required to complete professional qualifications to ensure certification. These are generally completed on the job. As these are practical roles, practical experience will be available throughout the course of study.
Master's degrees will be desirable but not required. Should a graduate wish to enter at a higher level or earn more responsibility, particularly in policy or advisory roles, it may be a strong recommendation. Doctorates or equivalent will only be suitable for those who wish to research and teach in academia.
Learn more about a fire science degree.
Fire Protection Engineering - Related Degrees
<!- mfunc search_box_body ->
<!- /mfunc search_box_body ->
What Kind Of Societies and Professional Organizations Do Fire Protection Engineer Have?
The following groups represent people who work in Fire Protection Engineering:
Institute of Fire Engineers: Founded in 1918, they began as a British institute for fire safety but today they are a global organization offering training, certification and support for the global community.
*2020 US Bureau of Labor Statistics salary figures and job growth projections for health and safety engineers reflect national data not school-specific information. Conditions in your area may vary. Data accessed September 2021.
<!- mfunc search_btn -> <!- /mfunc search_btn ->