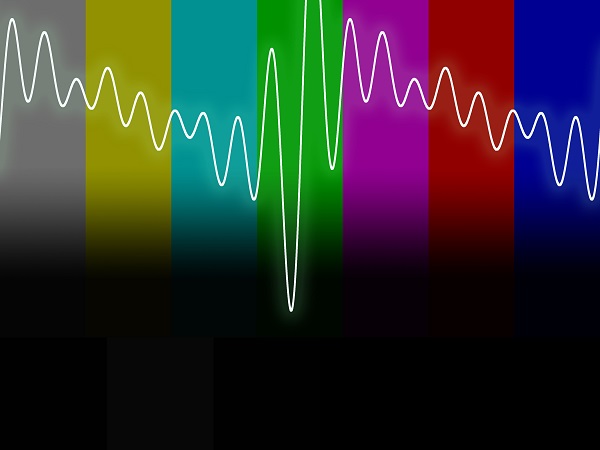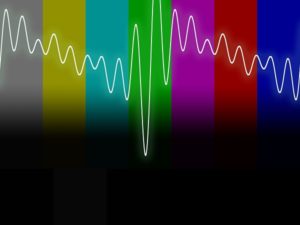 Acoustical Engineering is a sub-section of engineering, a science of designing and building structures and machinery - but this area deals specifically with sound and noise vibration.
What Does an Acoustical Engineer Do?
Acoustical Engineers design and construct buildings (structural and interiors) and machinery, amongst other things, that are concerned with the science of sound. Acoustical Engineers may work with engineers in other areas and other construction professionals where sound improvement or noise reduction is a major priority. Sound pollution is one of the lesser-understood (at least in the public perception) areas of environmental science - it can affect wildlife to a certain degree and contributes to an area's desirability or otherwise. An Acoustical Engineer assesses the noise impact of any construction.
Where Does an Acoustical Engineer Work?
They will often work in the construction industry - either for private businesses or in civic works for local or state government. This means they will be involved in the design of sports stadium and arenas and recording studios to improve how sound carries, but may also look at reducing noise interference for local residents. With noise pollution having an impact on quality of life, their job is to come up with designs other than the functional or aesthetic. This also means building interiors - improving insulation in multi-family housing and apartment blocks.
They may also work as environmental consultants. The impact of noise, either temporary or permanent, due to the building of a new road, new residential, commercial or industrial zone will all consult an Acoustical Engineer to ensure there is minimum impact. Others are involved in designing medical acoustic equipment such as ultra-scan.
Most work full-time for an organization, though some prefer the freedom as working on a freelance consultancy basis.
<!- mfunc search_btn -> <!- /mfunc search_btn ->
What Is the Average Acoustical Engineer Salary?
The job title "Acoustical Engineer" falls within a broad category of engineering professions Entry-level jobs can typically start around the $67k salary mark with top end jobs reaching around $119k. This will vary by state, but also by specialty and type of employer (private, public, freelance or employed).
The state that employs the most people in this industry is California - typically in the world of TV and movie entertainment, and music. There are approximately 10,800 Acoustic Engineers in the US, around 3,300 of them work in California. The next biggest state is New York. The national median annual salary is $53,520; the mean hourly payment rate is around $32.31. The nature of the labor market means these figures vary wildly from state to state but an Acoustic Engineer working and living in California or New York can expect to earn north of $80,000.
2020 US Bureau of Labor Statistics salary figures and job growth projections for Sound Engineering Technicians reflect national data not school-specific information. Conditions in your area may vary. Data accessed September 2021.
Acoustical Engineering Jobs & Job Description
Recent Acoustical Engineering Job Listings
Use the search box below to find all the acoustical engineer job listings in our job board.
Acoustical engineers are the go-to personnel for measuring, quantifying and analyzing sounds and vibration. With application in industries from manufacturing to horticulture, acoustical engineers have a variety of industries to seek work from. While duties vary greatly from job to job, most acoustical engineers can expect to perform the following tasks:
Understand fundamentals of acoustics and vibration, engineering acoustics, noise control, digital signal processing, electroacoustics, human responses to acoustics and vibration
Strategize to find the most elegant and cost effective solution for a given location or project
Engage in data collection, modeling, and post-processing
Document and analyze sound and noise profiles in conjunction with other critical design factors
Conduct field measurements and inspections
Draft technical reports that outline methodology, results and recommendations
Prepare proposals for project funding
Create and submit for peer review case studies, whitepapers and research in order to advance in the field
Manage multiple projects and clients during the workday
Possess key acoustical design software skills like CAD modeling and other 3D acoustics models (CATT, EASE, Odeon, Matlab, ProTools, Audition, MaxMSP, Excel, Visual Basic, AutoCAD, Rhino, SketchUp, etc.)
Understand regulatory code and standard across industries as they relate to noise and sound-mitigation
Review engineering and architectural drawings
Attend meetings with clients and design teams
Interpret and explain design issues by reviewing and creating visual demonstrations with clients
Acoustical engineers that have been in the field for a few years may be eligible to move to a tier-2 or management-style position; their breadth of experience and maturity makes senior staff ideal to manage personnel or critical projects. Roles vary, but a senior acoustical engineer may be expected to perform the following tasks:
Possess a professional demeanor when working with internal or external stakeholders
Read current literature and research relating to the industry
Offer recommendations to steer company and project direction while remaining within the scope of the senior engineering role
Plan and organize project timelines, budgets and benchmarks
Communicate thoughts and technical ideas in an accessible, informative and proactive way
Help employees and mentor candidates embrace a 'growth' mindset
Take and delegate initiative; foster enthusiasm and willingness to learn
Manage field teams, supplies and timelines
Assess and improve technical work as project head while respecting budgets and schedules.
Successfully manage regulatory agencies on behalf of clients.
Interpret process flow/mechanical/electrical drawings and offer critical feedback on how they might affect a project
Provide supervision and mentorship to junior staff, providing opportunities for growth and feedback
Identify and address acoustic issues and benchmarks with local and international clients.
Oversee data quality and retention; vet or create new software to use
What Is the Job Demand for Acoustical Engineering?
Acoustical engineers are in demand, mostly in the environmental sector, and over the next 5 years considerable growth is expected. Some figures project an increased demand for Acoustical Engineers at around 10% - higher than standard engineering jobs. With local, national and international standards on noise pollution, graduates can certainly expect to find work in this area with relative ease. You may even work in environmental science assessing the impact of noise pollution on wildlife.
The biggest growth area is as sound engineers in the entertainment industry. The need to improve sound quality within recording studios and entertainment arenas is a large part of this, but also is the need to reduce the impact on neighboring residential areas.
What Are the Education Requirements to Become an Acoustical Engineer?
There are few degrees specializing in acoustical engineering. Your best option is to study an undergraduate degree in engineering and specialize later on. Students need to have a high proficiency of hard sciences, especially math and physics. Electrical engineering will be essential to your undergraduate degree if you wish to go on to further study.
As Engineering is a highly sought qualification (one of the STEM subjects), you will not struggle to find relevant employment with a BS/BA. However, to improve your employability chances and make yourself more marketable, you should study for a postgraduate qualification. Most good entry-level jobs will require a master's degree. If you intend to go into the academic side of engineering such as teaching and / or research, you will certainly need a Doctorate.
Acoustical Engineering - Related Degrees
<!- mfunc search_box_body ->
<!- /mfunc search_box_body ->
What Kind of Societies and Professional Organizations Do Acoustical Engineers Have?
For further information on Acoustical Engineering, you may wish to look at some of these following resources. They include national and international information.
Audio Engineering Society: The world's only organization dedicated to audio technology. Founded in 1948, it brings together not only engineers, but artists, researchers and students of sound. The global community has 14,000 members and affiliated with 170 groups for professionals and students.
Institute of Noise Control Engineering: The USA's only noise control organization, it is for those people interesting in a career in noise reduction. This includes noise pollution and businesses who want their products to run quieter. They are part of an international consortium.
International Institute of Noise Control Engineering: This is the global umbrella organization to which the US' INCE is affiliated. Their site has much more information on the global issues facing noise control specialists including details of events and publications. They also have a list of useful resources.
<!- mfunc search_btn -> <!- /mfunc search_btn ->