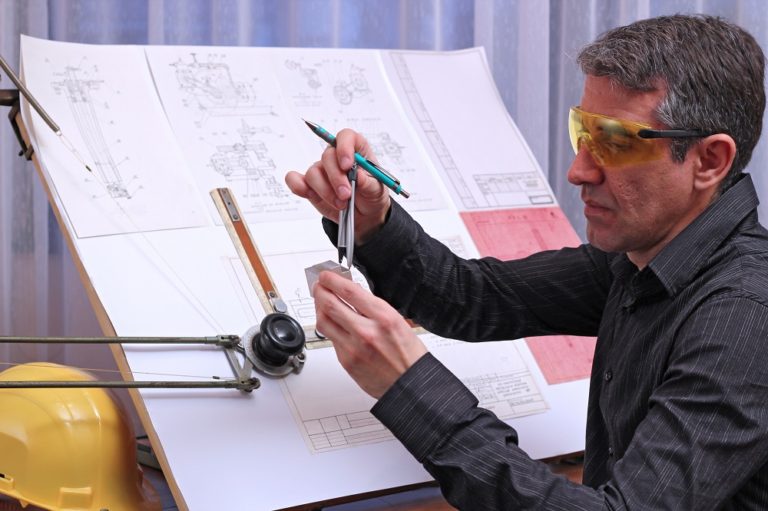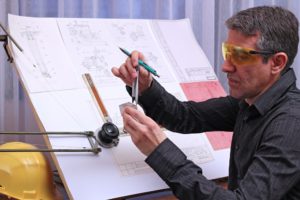 Modeling Specialists use large amounts of data to examine changes over time and to predict future trends.
What Does a Modeling Specialist Do?
Data Modeling is an extremely diverse skill that can apply to almost any industry. Typically, a Modeling Specialist collects and enters large data sets collected through aerial surveys, remote sensing, atmospheric readings, even talking to service users. They will then enter this into an electronic software in order to produce a digestible report. This can be a graphic image such as a graph, a GIS map or even a prediction of what will happen in the future. These graphical outputs are just as useful to healthcare planners as they are to market researchers. They are just as useful to financial analysts as they are to relief workers looking for ways to provide assistance to those in need. It is just as useful to ice core researchers as it is to astrophysicists and so on.
Typically, a Modeling Specialist will have a high level of IT skills in specialist software . They will use statistical software such as SPSS, ArcGIS (if they work with maps) and even everyday packages such as Excel and Word. They work primarily with databases, collecting, analyzing and sorting data. They are a type of Data Scientist, but they are rarely involved in the collection of data and much more involved in producing results and making predictions about the future.
In the environmental field, they study data related to pollution, resource management, ecosystems and paleoclimate data. Others use this data to produce plans and reports on the proper care of the ecosystem.
Where Does a Modeling Specialist Work?
Whether you call them Data Modelers, Modeling Specialists or Data Scientists they effectively carry out the same job with some slight variation. There is no specific data at the Bureau of Labor Statistics, but the closest approximation to Modeling Specialism is in Operations Research Analysts. These skilled employees will also produce predictive models for decision makers.
26% of employees with skills and qualifications in this area are employed in finance - including insurance. These industries require masses of data to examine the state of the market and predict risks, investment areas and potential problems. It is one industry that is most reliant on modeling.
Almost as many in number (23%) work in technical and scientific services. This will include environmental scientists who work independently for private bodies or non-profits rather than in educational establishments, although some may work in private colleges and universities.
Half that number (around 11%) work in manufacturing. They will typically analyze demand and sales in order to determine which geographical areas are oversupplied or undersupplied, and produce graphical reports for decision makers about distribution strategies. Similarly, 9% work in top commerce, producing data to permit decision makers the information to decide business strategy.
6% work in Federal government. This will include education establishments and government bodies such as FEMA (monitoring impact on disaster zones and planning relief efforts) and EPA (measuring and providing potential solutions for pollution).
<!- mfunc search_btn -> <!- /mfunc search_btn ->
What Is the Average Modeling Specialist Salary?
According to the BLS, the annual median salary for data modeling specialists was $73,230 as of May 2020. The lowest 10% earned less than $42,960, and the highest earned in excess of $129,450.*
Modeling Specialist Jobs & Job Description
Recent Modeling Specialist Job Listings
Use the search box below to find all the modeling specialist job listings in our job board.
Modeling Specialists produce theoretical and physical models for various market sectors, such as construction, geographical mapping, and data management. A variety of skills and requirements are needed for various jobs as a Modeling Specialist. These skills and requirements will vary from job to job within the field, but can include:
Excellent computer and technical skills
Ability to analyze and organize data using specialized computer software programs and data modeling applications and theory
Capacity to work independently and as a member of a team - sometimes remotely
Ability to multitask and problem-solve multipart tasks
Provide support and consultation to clients and customers
Utilize drone technology to produce three dimensional imaging and mapping for geographical models
Use computer software applications to develop real time and time-lapse modeling
Ability to present complex data in a variety of ways to technical and non-technical clients, customers and stakeholders
Ability to meet deadlines on work projects
Determine the architecture, resources and network for data management based on client needs
A senior level position as a Modeling Specialist or a Modeling Manager will include the skills and requirements for an entry-level position and can also include:
Possession of a Bachelor's degree in communications or related field of study
Ability to facilitate meetings and communicate effectively in seminars and conferences
Strong ability to share, generate and advise various data models for technical, non-technical and administrative personnel
Ability to provide valuable recommendations to fellow employee and clients regarding data models generated
Capacity to develop project designs and work project schedules
Ability to design project budgets and communicate expected costs to clients and customers
Ensure team and organization targets are being met
Ability to design and adhere to budget constraints
Perform quality assurance of data models produced and identify any data issues; develop corrective action plans to address results of quality assurance reports
Provide team mentoring, support and feedback in several areas, such as data analyses, data models, methods and project design
Design or conceptualize data management software to meet the needs of management, clients or customers
What Is the Job Demand for Modeling Specialists?
Job demand for data modeling specialists is expected to grow by 8 percent between 2020 and 2030. The reason for a growing demand is the availability and affordability in modeling technology.* The scientific method used in planning a business strategy is a much more accurate and efficient indicator of performance and trends. The greatest uptake should be in business analytics as commerce seeks to improve its modeling, predictions and streamline is performance analytics.
What Are the Education Requirements to Become a Modeling Specialist?
High School Students who wish to follow this career path should have a strong focus on IT skills and on math. These will be vital for your degree program. In terms of university courses, students should prefer either math and focus on statistics while taking minors and electives in data science and IT, or take a relevant science based degree with minors and electives that focus on IT and data science. For example, if you wish to follow a career in climate data analytics and modeling, you can take a degree in geography, climate science or ecology, and focus your minors on relevant subjects such as GIS, statistics, math and IT.
Most students will find that a master's degree is vital for this intended career path as advanced degrees prepare you for roles where you will be handling, manipulating, processing and interpreting these masses of data. Students should choose a master's most relevant to their career choice. For mapping, choose GIS. For environmental data, take a degree in climate science and so on. Where possible, continue to tailor these studies with the relevant IT skills (GIS and statistics).
A doctoral degree will be required for some of the more advanced and lucrative roles, particularly in university research departments, local and Federal government and business decision making. Check the local job situation as these will not always be vital. Naturally, where there is more responsibility and pay, the more likely the employer is to require further study.
Modeling Specialist - Related Degrees
<!- mfunc search_box_body ->
<!- /mfunc search_box_body ->
What Kind Of Societies and Professional Organizations Do Modeling Specialist Have?
Data modeling is a rapidly growing area of science with broad appeal and usefulness. Here are some professional organizations.
DAMA International: Data modeling is a global role and requires cross-border and disciplinary co-operation. That is why DAMA Intl's important work makes them the world's largest data organization
INFORMS: Covering a broad range of data collection and analytics, the group serves the needs of scientists and professionals who work with masses of data
Data Governance Professionals Organization: This independent organization campaigns and promotes good governance on data security, use and presentation for the benefit of its practitioners and in line with ethics towards public discourse
*2020 US Bureau of Labor Statistics salary figures and job growth projections for environmental scientists and specialists reflect national data not school-specific information. Conditions in your area may vary. Data accessed September 2021.
<!- mfunc search_btn -> <!- /mfunc search_btn ->