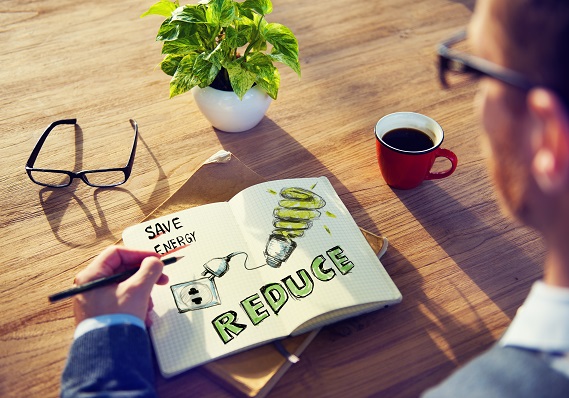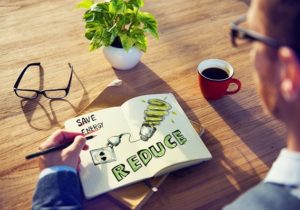 A Conservation Planner advises government bodies on the need (or otherwise) to protect certain natural spaces. They will develop reports including advice for developers to conserve the natural ecological processes.
What Does a Conservation Planner Do?
A Conservation Planner is the bridge between developers, environmental groups and government, handling the joint and differing interests on conservation. They will be the first port of call for environmental planning and policy development. Essentially, their role is to determine the environmental value of a packet of land - typically for ascertaining whether or not developers can or should build on the land, or whether it is particularly worthy of special protection.
Once this is done, they will discuss a course of action with the relevant decision makers. Typical suggestions might be that the land should not be developed and should, instead, be subject to stringent protection; or that it can be developed but that environmental protection must be put in place; or that the land is of little particular environmental or ecological value and can be developed for real estate. They may also examine land that is already protected and ascertain whether the protections in place are adequate. If not, they will draw up a new report on what stakeholders can or should do. Typically, they are involved in environmental policy and consultancy. Their job will involve examining core habitats and studying the ecology that make the land so important.
A part of their remit may include environmental compliance, effectively working in a similar capacity to an Environmental Compliance Officer, but their work will be more research based with greater level of knowledge of environmental science.
Where Does a Conservation Planner Work?
The majority of Conservation Planners work in government. The EPA is the major employer of people with this employment area but many will always work in the Forest Service, National Parks, Fish & Wildlife Service, Army Corps of Engineers and Natural Resource Conservation Services. They will also work for state governments enforcing state regulations and law, especially those operating in and around national parks or other protected sites of scientific interest.
Although government may be the major employment destination for Conservation Planners, they will also work in the private sector. Firstly, they may work within companies to ensure that the organization is not breaking environmental law or to advise on the right course of action. They may also produce reports to the board regarding upcoming changes in legislation.
They will also work for charities, for local land trusts, municipal governments and other agencies charged with conservation or protection of designated protected areas.
<!- mfunc search_btn -> <!- /mfunc search_btn ->
What Is the Average Conservation Planner Salary?
Conservation planners, who fall under the broader BLS category of environmental scientists and specialists, earned a median salary of $73,230 as of May 2020. The lowest 10% in this area earned about $42,960. The highest 10% earned a salary in excess of $129,450.* They will normally work a standard 40 hour week although in some roles they may be on call for emergencies. This would be typical for those who work in areas subject to forest fires.
Conversation Planning Jobs & Job Description
Recent Conservation Planning Job Listings
Use the search box below to find all the conservation planner job listings in our job board.
Conservation planners provide environmental resource management advice, consult about land use and protection, and engage with multiple stakeholders. Each project is different but all conservation planners should be familiar with the following duties:
Apply the theories and practices of land use planning
Source and apply relevant legislation and engineering best practices
Apply the practices of natural environmental management
Identify, analyze and remediate environmental issues and conflicts
Promote environmental concerns, advocate for pollution prevention and land conservation
Consult on legislative and policy rulings
Make land use and conservation advice and recommendations to a variety of parties
Identify and evaluate conservation issues and conflicts
Develop and deploy solutions to logistical, ethical or process problems from a conservation standpoint
Stay up to date on all correspondence, briefing notes, reports, field surveys and other documentation
Promote environmental management through reports, interactions with clients and the public and presentations
Commit to building a better community and environment
Engage with community members at the local and state levels
Exercise strong interpersonal skills to create pathways to more partnerships
Work with interdisciplinary government agencies, officials, and community groups
Senior conservation planners are often promoted on the strength of their interpersonal skills as well as their professional experience. While there is some variance depending on team dynamic and projects, senior conservation planners should be comfortable with the following:
Review and approve official and pre-submission engineering, watershed, grading and zoning plans as well as amendments to plans
Develop and implement training to manage land use and assess environmental conditions
Coordinate reviews for land, air and water use between teams
Assess applications and projects under environmental assessment requirements and appropriate regulations
Demonstrate project management skillsets
Ensure documentation and planning is completed within timelines
Establish priorities are met to prepare reports, notes and correspondence
Be prepared to arbitrate between parties with varying viewpoints in order to find a solution of 'best fit'
Oversee all planning and project development functions
Develop personnel and budgets
Engage in strategic and long-range plans for conservation areas
Acquire land for future re-conservation efforts
Prioritize projects and opportunities for funding
Allocate and re-allocate resources to complete planning projects
Forecast costs for improvement and maintenance projects
What Is the Job Demand for Conservation Planners?
Demand for all conservation scientists is expected to grow 8% between 2020 and 2030. This is in line with the industry average.* Few Federal, state, local government or charitable bodies employ a large number of professionals in this area and so openings are few despite that the sciences are an identified area of skills shortage and one where a long stream of graduates will be required. As the US seeks to implement more environmental protection law (Federal and international), demand could rise slightly.
What Are the Education Requirements to Become a Conservation Planner?
A bachelor's degree will be essential at the very minimum. We recommend an environmental science degree or environmental conservation qualification. Where only environmental science is involved, try to tailor your studies - including your minors and electives - to conservation work. You may find that you need to specialize from very early on. Do you prefer to study wetlands, fisheries or forest? The analytical skills you will learn will be enough for most roles, but it is advisable to choose a specialization early.
A master's will help you develop your area of specialty. For project management and advanced research options, you should study a post-graduate course. A doctorate is mostly advisable for teaching or university research. Most fieldwork and report writing roles should require no more than a bachelor's degree.
Conservation Planning - Related Degrees
<!- /mfunc search_box_body ->
What Kind Of Societies and Professional Organizations Do Conservation Planners Have?
The following professional organizations are for Conservation Planners who work within the environmental sector.
Society for Conservation Biologists: The largest conservation organization of its kind, it's a global body dedicated to the science and practice of conserving the biological systems and ecologies of our planet
The Nature Conservancy: With over 600 scientists operating in 69 countries, and a broad range of partner groups, TNC claim they have done more than any other group to protect the globe's ecologically fragile areas
NAEP: The National Association of Environmental Professionals covers planning as well as all other environmental work. Their mission statement is to develop and promote good ethical working practices across the academic and professional working community
*2020 US Bureau of Labor Statistics salary figures and job growth projections for environmental scientists and specialists reflect national data not school-specific information. Conditions in your area may vary. Data accessed September 2021.
<!- mfunc search_btn -> <!- /mfunc search_btn ->