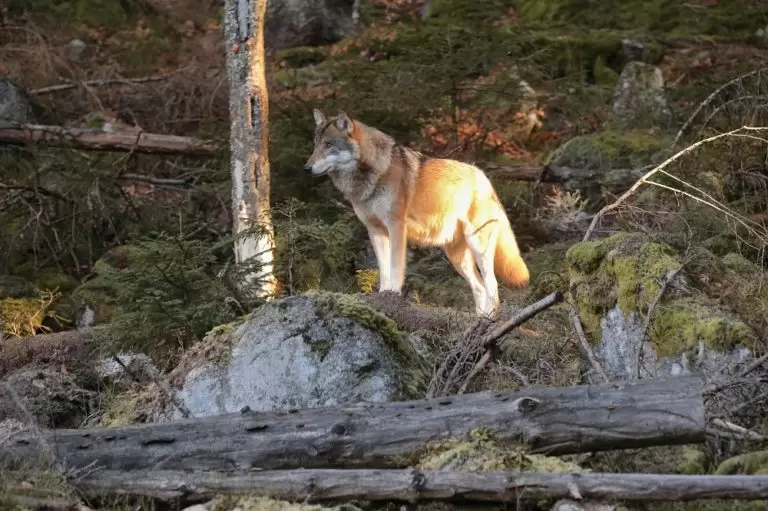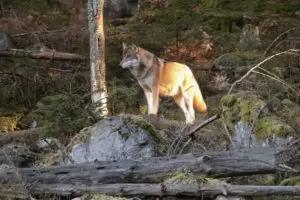 A wolf biologist works to promote understanding of these important apex predators.
What Does a Wolf Biologist Do?
Wolf biologists are a specific type of wildlife biologist - a scientist employed to observe and study animal behaviors. In this case, their research and study are limited to wolves. They spend time in the field observing the wildlife and their interactions with each other, prey animals and the ecology. Wolves are an endangered species in many parts of the world, suffering from a systematic removal from highlands and extensive woodland areas and forest, especially here in North America. Like most endangered species, wolves require constant monitoring, protection and education about issues that surround them.
Part of their role may mean the temporary capture of wolves for medical monitoring, tagging and recording. They aim to improve our knowledge of everything about wolves including the effects of human interaction and wolf naturalism (how they interact with biological life around them). They are important in the reintroduction of wolves to conservation areas and preserving environments where they thrive. It is a great job role for people who enjoy working outdoors, in wild environments and sometimes alone.
Where Does a Wolf Biologist Work?
Wolf biologists are a type of wildlife biologist. There simply are not enough of them to make an accurate estimation of their working environments. However, as they are a specialist within a general field, the BLS statistics are likely to mimic the broader pattern. According to 2016 data, the largest employer of all wildlife biologists was state governments with 33% of employees - or one-third. They will work for state parks, for state regulation and conservation bodies in such roles as monitoring and ecology. Similarly, 21% worked for Federal government which includes working for national parks and for ecology bodies such as the EPA, NOAA.
10% work in technical and scientific services providing outsourced technical work. They may provide ongoing monitoring programs or provide the technology for the client to carry out the work themselves. They are private sector organizations that work independently from the government but may be contracted by them or by charities as they represent cost saving or a knowledge/skills gap.
8% work in labs in research and development in technical services. Wolf biology may provide genetic data useful for medical treatments, research in immunology, for textiles, animal psychology, evolutionary biology and many other areas.
7% work in the education sector, in schools and colleges, typically as biologists with a focus on wildlife. They will often have research responsibilities focused on wolves while teaching general wildlife biology.
What Is the Average Wolf Biologist Salary?
Statistics gathered from May 2020 showed that the median salary for all wildlife biologists was $66,350. The lowest 10% of earners were reported to have a salary in the region of $41,720, while the highest 10% group of earners reportedly earned more than $106,320. The highest paying area on average was the Federal government with an average salary of $81,530.*
Wolf Biologist Jobs & Job Description
Recent Wold Biology Job Listings
Use the search box below to find all the wolf biologist job listings in our job board.
Wolf biologists are part of a small niche segment of the wildlife biologist profession, and as such share many job duties with other wildlife biologists. A wolf biologist at the beginning of his or her career may perform the following tasks:
Study wolves in their natural habitats, assessing effects of environment and industry on individual animals and packs
Inventory or estimate wolf populations in a given area
Coordinate the temporary capture of wolves for medical monitoring, tagging and recording
Study characteristics of wolves, such as their interrelationships, life histories, diseases, development, genetics and distribution
Act as advocates for the protection of wolves and their habitats
Disseminate information by writing reports and scientific papers or journal articles, and by making presentations and giving talks at schools, clubs, interest groups and park interpretive programs
Stay informed on current research and scientific literature in the field of wildlife biology
Wolf biologists who have several years of working experience may take on more managerial tasks to coordinate research or become an advocate for wolf conservation efforts. He or she may perform the following tasks in addition to those outlined above:
Organize and conduct experimental studies with live animals in controlled or natural surroundings
Make recommendations on management systems and planning for wolf populations and habitat, consulting with stakeholders and the public at large
Coordinate preventative programs to control the outbreak of disease among a protected population
Participate in meetings with government agencies, consultants and the public to advocate for wolf populations
Research, consult and supervise habitat restoration projects and the reintroduction of wolves into a habitat
What Is the Job Demand for Wolf Biologists?
Employment in the area of wildlife biology is expected to grow just 5% between 2020 and 2030.* The reason for this slowdown is that much of the government work (the major employer) is subject to funding cuts. The present administration is yet to reveal specific details for the EPA and other environmental organizations. Some of this shortage could be taken up by growth in private industry contractual services or by academic research.
Wolf Biology - Related Degrees
<!- /mfunc search_box_body ->
What Are the Education Requirements to Become a Wolf Biologist?
Wolf biologists will require a bachelor's degree at the very minimum. However, because this is a specialist area, students are advised to study a master's degree to develop the deeper knowledge of the niche subject. High school students need good grades in biology and math. If the high school offers any environmental courses, these will be useful too but not a necessity. Geography may also be useful.
The prospective student will find many paths open to them. A biology degree or any related to wildlife will be useful, as will ecology. Which degree you should take all depends on the intended career path and responsibilities. Those who want to work with wolf genetics should study the biological sciences, those who wish to focus on conservation should study a wildlife conservation degree. Those who wish to work as a wolf biology generalist should study zoology. Entry level jobs will require a bachelor's degree. Which jobs require a master's will depend on the level of responsibility. Pathways towards policy or decision-making will certainly need a master's, even a doctorate for those at a higher level.
It is possible to work in a research position in some cases, but the student will need advanced technical and statistical knowledge. This means extensive work with geographic information systems, especially in ecology and animal behavior roles. Geospatial science is becoming a vital part of ecology and biological sciences today. Students who wish to work in education or in independent research (such as contractual or freelance basis or for environmental charities) will certainly need a PhD.
What Kind Of Societies and Professional Organizations Do Wolf Biologists Have?
Wolf biology, wolf conservation and study are an important area with the following bodies:
Pacific Wolf Coalition: The western United States is an important area of the world for wolves. Working across several states, they work towards restoring wolves to natural habitats
Center for Biological Diversity: Their mission is to preserve ecological diversity everywhere. Wolf conservation is one of their flagship programs at present
National Parks Service: This is the government organization responsible for caring for our wilderness and natural landscapes. Some are involved in wolf research, conservation and returning them to the environment
*2020 US Bureau of Labor Statistics salary figures and job growth projections for zoologists and wildlife biologists reflect national data not school-specific information. Conditions in your area may vary. Data accessed September 2021.