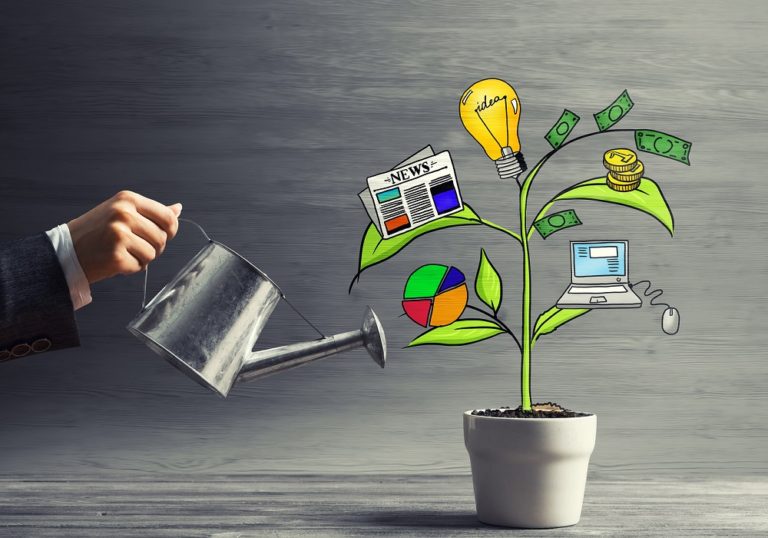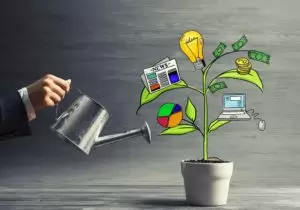 With sustainability as a primary motivating factor, they develop water systems that are adequate for all potential users while protecting the environment.
What Does a Water Management Planner Do?
The global human population is at an all-time high and is only getting larger. This means greater strain on our natural resources such as water. Water is vital for life - we drink it, wash with it, flush away our waste and use it to grow our food. Climate change has already created more intense floods and droughts in the last couple of decades. Water shortages are now a fact of life in some of the drier states such as Arizona and California. Effective environmental planning is required. Increasingly, we need the professional skills to develop water management programs. Water Management Planners are a type of environmental resource management professional. They work alongside Water Resource Engineers and Integrated Water Resource Managers to devise effective water management solutions.
However, their primary role is to devise and design systems that other will enact to ensure that a human population, an area of agricultural land or an ecology gets as much water as it needs without having a negative impact on other systems. Water Management Planners mainly work in offices, conducting research to the landscape and apply a cross-disciplinary approach to solve some of our most common water-based problems.
Where Does a Water Management Planner Work?
This is a vital type of environmental planning role classed under the general role of Urban and Regional Planning. Therefore, it is no great surprise to see that the overwhelming majority of employees in this area work in local government: some 66% or 2/3 of professionals. Most of the decisions about water resource planning are made by, for and on public land with impacts on local geography and topographical features. Even where on private land, the potential implications for public land mean government involvement on some level. State government employs 10% in similar roles concerning areas of state government jurisdiction.
The second biggest employer is architectural services at 13%, around one fifth the number of those employed by local government. Each building decision (whether a single rural home or a new housing development) puts a strain on water supplies. It is their role to ensure that water resources are used effectively and not having a negative impact on the environment.
5% work for scientific and technical consulting services, often involved in public works and hired on a contract basis to carry out feasibility studies and other programs for larger projects.
<!- mfunc search_btn -> <!- /mfunc search_btn ->
What Is the Average Water Management Planner Salary?
According to statistics released in 2015, the median salary for Urban and Regional planners (to include Water Management Planning) was $68,220. The range is broad with $42,940 registered as the average earning for the lowest 10% and in excess of $102,200 for the highest earning 10%. The highest paying sector was architecture, just over the median at $70,480. Also just over the median was state government, the employer of some of the lowest numbers, at $69,250. The other two sectors paid just under the median at $67,170 (local government) and management scientific & technical at $62,130.
Water Management Planning Jobs & Job Description
Recent Water Planning Management Job Listings
Use the search box below to find all the water planning manager job listings in our job board.
Water management planners share many of the same job tasks as water resource engineers and environmental resource managers, with a primary focus on planning water management programs that also protect the natural environment. Water management planners at the beginning of their careers may be responsible for the following:
Identify environmental concerns, including specific causes or sources of water pollution
Develop environmentally friendly strategies for watershed operations to meet water supply and conservation goals
Develop plans to protect watershed health and/or rehabilitate watersheds
Write proposals or grant applications to obtain project funding
Write project reports, informational brochures or other documents on wastewater purification, water pollution or other water resource subjects
Conduct technical studies for water resources on topics such as pollutants or water conservation
Present water resource proposals and plans to government, public interest or community groups
A water management planner who has gained several years of experience would also evaluate water management plans and provide advisory services. Their job description would include the above as well as:
Development of high-level water resources management strategic direction
Work on policy issues with state government, local water and reclamation districts and federal agencies involved in water and flood management
Conduct technical analysis methods related to water resources management, planning and forecasting
Evaluate sustainable operations or programs for compliance with standards or regulations and for effectiveness
Develop sustainable organizational policies or practices
Develop environmental remediation or protection plans
Act as a project leader and oversee the training and professional development of junior staff
What Is the Job Demand for Water Management Planners?
Demand for Urban and Regional Planners working in all sectors is expected to grow some 6% in the coming decade between 2014 and 2024. This is the average of all jobs in the US at present. Much of this work depends on urban and rural developments, either public, civic, Federal or private. However, there is always demand in the mitigation of the effects of climate change as water supplies dry and change, rivers change direction and so on. There may not be enough demand for the ecology side of the job, and so growth in work will continue to rely on public works.
What Are the Education Requirements to Become a Water Management Planner?
A master's degree in planning is vital for this role. High school students should focus on relevant science subjects that would support their college application. Anything related to environment would be beneficial (geography) and the hard sciences such as math, physics, chemistry and biology. Good grades in these subjects will aid a degree application.
The degree student has a number of options available to him or her. Not all will be available everywhere. Where possible, students should consider degrees in some of the following subjects to enter into a career as a Water Management Planner: environmental management, geography, geoscience or anything related to planning (environmental planning would be preferred). Outside of the obvious disciplines, Environmental chemistry and physics are other options. Supporting minors and electives should include geography and environmental science and GIS where possible.
Perhaps you may be interested in an MNR online.
The overwhelming majority of environmental planning professionals (regardless of where they work) have a master's degree. Postgraduate degrees provide the student with the opportunity to work on independent projects and produce reports (such as a dissertation). Some of the subjects already discussed are relevant, but master's degrees also permit students to develop their own niches. Doctorates are ideally only for those who wish to work in academic research, teaching or high-level government policy. For the most part, students with MA/MS qualifications will find plenty of employment opportunity.
Water Management Planning - Related Degrees
<!- /mfunc search_box_body ->
What Kind Of Societies and Professional Organizations Do Water Management Planners Have?
Water planning is now essential to our daily lives. Here are some groups useful for information and promoting
American Planning Association: Covering all planners in the US and not just water, their focus is people - and everything about water planning is about quality of life for people. They are responsible for certification and hold annual conferences to promote this area
American Water Resource Association: They have a vision in which they wish to be recognized as the major body, working across disciplines, to promote water security and integrity of supply
Planning Accreditation Board: The country's largest accreditation board, the PAB is responsible for ensuring education standards with regard to accrediting degrees, helping you make the right choice. There are presently 78 accredited institutions nationwide
<!- mfunc search_btn -> <!- /mfunc search_btn ->