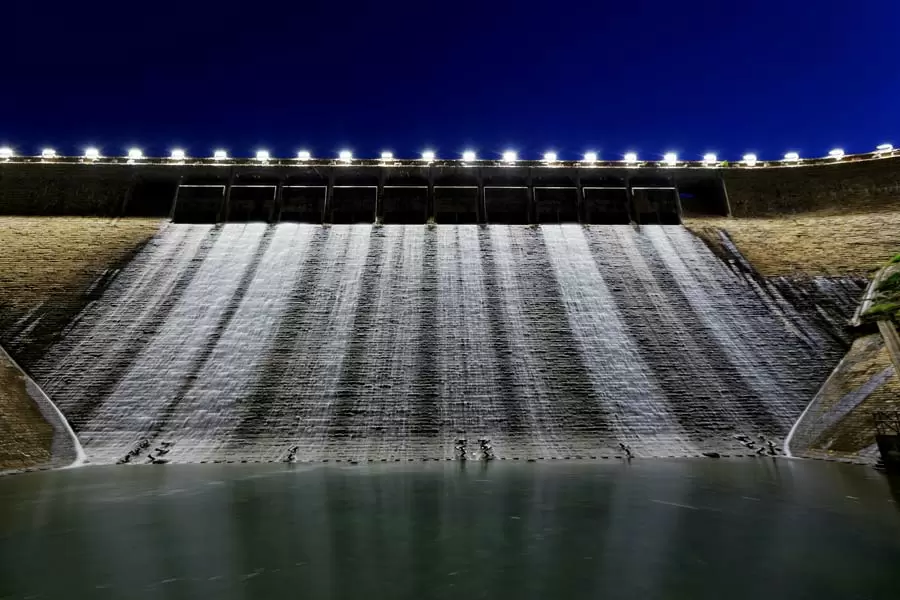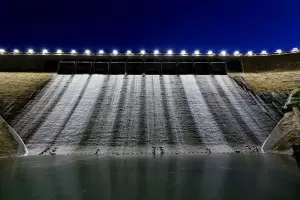 Water Resource Engineers develop new equipment and systems for water resource management facilities across the United States. The systems that Water Resource Engineers create ensure that citizens are provided with a continuous supply of clean, uncontaminated water for drinking, living, and recreational purposes. Water Resource Engineers not only design these water management systems, but often oversee the construction and maintenance of these systems as well. An increasing population and continuous need for more water stimulates this fast-growing industry. A Bachelor's degree and official certification are required to pursue this career, though many Water Resource Engineers also go on to pursue their Masters Degrees.
What Does a Water Resource Engineer Do?
Water Resource Engineering is a specific kind of civil engineering that involves the design of new systems and equipment that help manage human water resources. Some of the areas Water Resource Engineers touch on are water treatment facilities, underground wells, and natural springs.
Water Resource Engineers must create new equipment and systems to increase the effectiveness and efficiency of water treatment and aquatic resource management. A typical workday involves the analysis of data from relevant areas, then designing new or improved facilities to enhance the cleansing effects of the water treatment system. A Water Resource Engineer must take budgetary constraints, government regulations, and other factors into consideration when designing these systems. A Water Resource Engineer may then oversee the construction and implementation of these systems to ensure that they are properly assembled. After completion, they may manage the maintenance of these systems.
Where Does a Water Resource Engineer Work?
Water Resource Engineers spend most of their time in an office looking over data and designing new water resource management systems. However, part of the work day may be spent at construction sites, allowing the Engineer to oversee the construction of their designs. They may also find themselves in more industrial environments when supervising maintenance on advanced equipment. Some Water Resource Engineers choose to travel abroad to participate in large engineering projects.
Most Water Resource Engineers work full-time, with many putting in more than 40 hours a week. This extra time allows them to properly oversee projects and assure that everything is running smoothly.
<!- mfunc search_btn -> <!- /mfunc search_btn ->
What Is the Average Water Resource Engineer's Salary?
Water resource engineers, who fall under the broader BLS category of environmental engineers, earned a median salary of $92,120 as of May 2020. The top 10% earned more than $144,670 and the bottom 10% earned about $55,450 during this time.*
What Is the Job Demand for Water Resource Engineers?
The job demand for water resource engineers is projected to increase by 4 percent between 2020 and 2030.* Infrastructures are constantly aging, requiring repair and rebuilding. In addition, a growing population and continual strain placed on our water resources will demand more Water Resource Engineers to create new and more efficient systems.
<!- mfunc search_btn -> <!- /mfunc search_btn ->
What Are the Education Requirements to Become a Water Resource Engineer?
Water Resource Engineers are expected to obtain a Bachelor's degree at minimum. Some states also demand that you attend an ABET-accredited program to help with the licensure process, a requirement for all engineers.
Obtaining licensure usually involves passing the Fundamentals of Engineering (FE) Exam, then becoming a Civil Engineering (CE) Intern or an Engineer-in-Training (EIT) for a designated amount of time. The exact requirements for obtaining licensure vary from state to state.
Many Water Resource Engineers go on to pursue their Masters Degrees. In fact, one in five Civil Engineers pursue higher education. This not only increases chance of hire, but also increases the possibility of landing a higher-paying management position.

Degrees Related to Water Resource Engineering
<!- mfunc search_box_body ->
<!- /mfunc search_box_body ->
What Kind of Societies and Professional Organizations Do Water Resource Engineers Have?
Water Resource Engineers and those who wish to become Water Resource Engineers can look to the following government sites for guidance:
Water Resource Engineers can also browse through these organizations and websites for valuable resources:
American Academy of Water Resource Engineers (AAWRE)
AAWRE is a non-profit dedicated to advancing the education and knowledge of ethical practices to Water Resource Engineers. They provide a Diplomate, Water Resource Engineer (D.WRE) certification that helps Water Resource Engineers gain specialized knowledge in the industry and increase hirablility.
American Society of Civil Engineers (ASCE)
ASCE is a professional organization for civil engineers across all disciplines. ASCE provides education and career opportunities, conferences around the country, as well as links to professional publications and other information resources. This can be a valuable resource to civil engineers, including Water Resource Engineers.
Other Recommend Resources
*2020 US Bureau of Labor Statistics salary figures and job growth projections for environmental engineers reflect national data not school-specific information. Conditions in your area may vary. Data accessed September 2021.