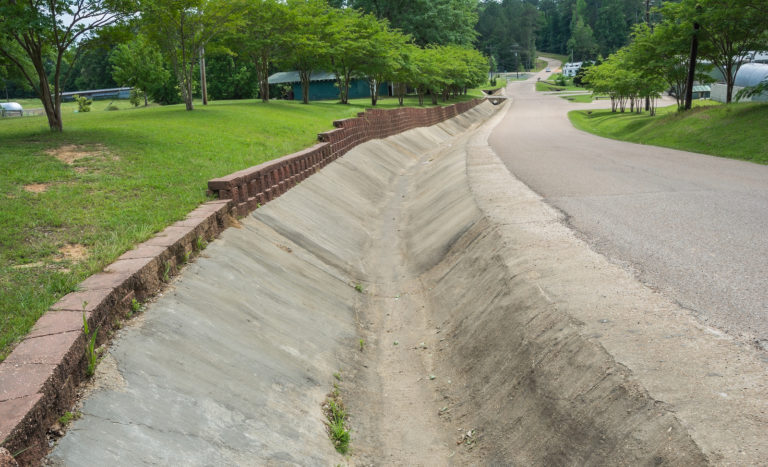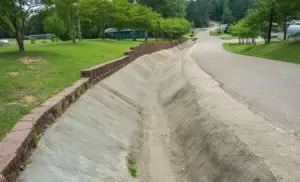 While Watershed Technicians are responsible for implementing effective water management plans, Watershed Managers design systems and policy to ensure public safety and ecological protection.
What Does a Watershed Manager Do?
Watershed Managers are responsible for creating, developing and implementing plans for the management of water systems. This will include effective works for water supply and sewage, but will also mean decision making for implementing programs and projects related to floodwater management. They will work alongside other professionals such as agricultural engineers and environmental engineers. Recently, the role has expanded to include ecological responsibilities, access rights, ownership and ensuring that all have access to water.
Their skills are required in agriculture where they design programs for proper handling of sediments and ground nutrients - some of which carries potential pollutants. It is a common problem that nitrates and other substances used in farming will enter the food chain through rivers, lakes and streams following prolonged or heavy rain. They may also get carried away by ground water or leaching.
They also work as part of water management and planning teams in urban landscapes. Here, they must plan for potential industrial pollution and that from household waste entering the water ecosystem. They are involved in flood mitigation, flood management and ensuring that sewer systems are properly to cope with increased water run-off, if not for the sewer system itself. Effective water management is essential for public health and quality of life.
Watershed Managers will spend their time in the field collecting samples and in offices devising plans, compiling reports and systems for discussing of decision makers and implementation by engineers and other on-the-ground workers.
Where Does a Watershed Manager Work?
No specific statistics presently exist for this type of role. As they are involved in regional planning (albeit one particular element of the land planning process), we are using data in line with what is known about Urban and Regional Planning professionals.
According to 2015 statistics, the overwhelming majority of this type of professional worked in local government (66% or 2/3). Part of the planning process of urban, rural and environmental planning will include waterways and water runoff for floods, water body management. As public works, this comes under government jurisdiction. 10% work for state government, carrying out similar tasks and with similar responsibilities but for areas where state government is responsible.
In 2015, some 13% worked in architectural and engineering services, typically working for private sector businesses developing private or public land and managing, planning and devising programs as part of construction work. 5% worked for management, scientific and technical consulting. These organizations work in small teams, offering professional advice and services outside of construction but also within it.
What Is the Average Watershed Manager Salary?
Data collected in 2015 suggested that the median salary for all regional planners (to include Watershed Managers) was $68,220. The lowest 10% earners quoted a salary of $42,940 and the highest 10% reported $102,200. Architectural services paid the highest salary on average and above the median at $70,480. Also just above the median was state government at $69,350. Slightly under the median was local government at $67,170. Management, scientific and technical consulting came in fifth at an average salary of $62,130.
Watershed Manager Jobs & Job Description
Recent Watershed Manager Job Listings
Use the search box below to find all the watershed manager job listings in our job board.
A position as a watershed manager generally requires a degree in natural resources management or a related field. An entry level watershed manager is responsible for the following job duties:
Monitor, manage and maintain bodies of water, including lakes, ponds, streams and watershed, including water quality and erosion control
Monitor maintenance activities for lakes, ponds, streams and dams and schedules and implement maintenance and inventory activities
Monitor and implement erosion/sedimentation control related to construction sites and develop costs for such projects
Oversee maintenance and development of dams, spillways, stream channels, shorelines, docks and bulkheads
Investigate new techniques to maintain, protect and enhance water quality and related resources
Respond to public complaints and requests
Act as liaison to advisory committees
Ensure that maintenance policies and procedures are understood and that local, state and federal regulations are being followed
A more senior watershed manager may take on more managerial tasks including developing program goals and budgets. His or her job description includes the above, as well as:
Develop plans to protect watershed health or rehabilitate watersheds
Develop strategies for watershed operations to meet water supply and conservation goals or to ensure regulatory compliance with clean water laws and regulations
Develop and administer operating budget, goals and standards for lakes, ponds, streams and watershed development, maintenance and protection
Develop plans for the transition of maintenance responsibility to be deeded from a real estate developer to an organization
Coordinate lake, pond and stream activities with the county, state federal and other relevant government agencies
What Is the Job Demand for Watershed Managers?
As urban development grows to cope with increasing human population, there will be greater demand for waterways management. International obligations on environmental protection also means a focus on more clean water, but a changing climate which has seen drought and flood across the country means local governments will focus on this area extensively in the coming decade. Therefore, BLS expects demand for all regional planners to increase 6% in the coming decade, around the average of all jobs in the US. Demand will vary depending on building work, but watershed management is likely to see stability.
What Are the Education Requirements to Become a Watershed Manager?
Students will require a degree to enter into this career, typically in a relevant geoscience. Therefore, high school students should focus on relevant Earth sciences, typically geography or related, physics and chemistry - the latter two to understand the problems that water pollutants can cause. This should put the student in good standing to study a relevant degree. Math is required, as will English language for communication purposes.
Degrees students should take include: ecology, geology, environmental studies and even those in environmental health and public health. Supporting minors and electives should include (where available) GIS. In your management career, you are likely to use GIS and other IT skills a great deal, so it's important to get an early grounding where degree programs have made these available. Anything related to environmental management - either as a major or a minor - will aid your choices for entering into this career.
The project work nature of this type of role, particularly practical work and decision-making, means that students should ideally seek a master's degree. Such a program may not be vital for your career, but it will help develop your skills and opportunities into greater decision-making roles and policy development should you desire. Please be aware that in some states, you may require licensing to work in a planning role.
Due to the applied nature of the science in this role - engineering and planning, a doctorate will not be necessary. Should the student prefer to teach or enter into a research role, then a PhD is advisable.
Watershed Manager - Related Degrees
<!- mfunc search_box_body ->
<!- /mfunc search_box_body ->
What Kind Of Societies and Professional Organizations Do Watershed Managers Have?
Watershed management is an important area to quality of life. Here is a small selection of representative organizations.
American Academy of Environmental Engineers: Although not specifically for water management, the AAEE brings together environmental scientists and engineers working with and for practical solutions to every-day problems
Center for Watershed Protection: A representative for all watershed professionals, the CWP devotes its efforts to improving the quality of water and improve management of waterways in a changing climate
International Water Association: A global body with over 10,000 members, it works to promote better water facility management in both urban and rural areas for people, places and ecology