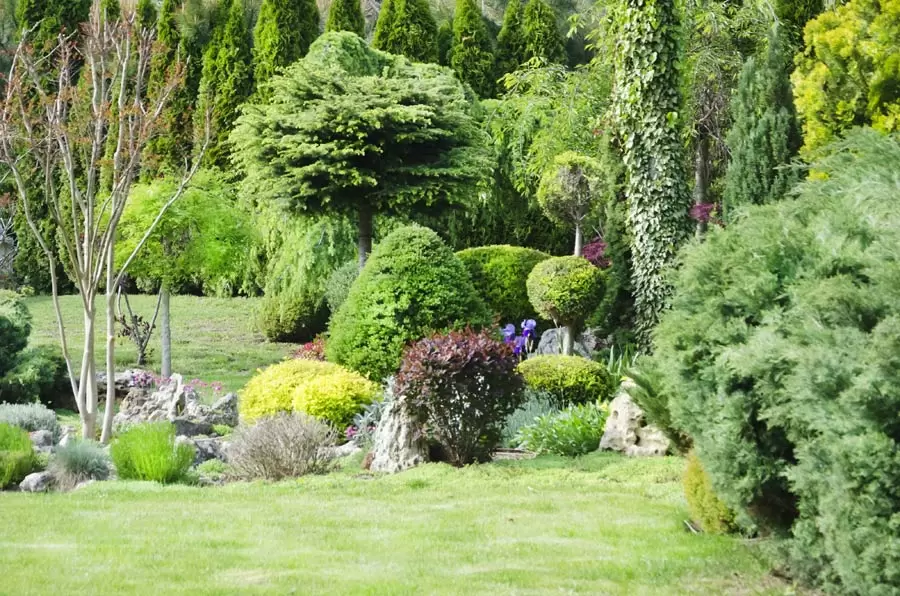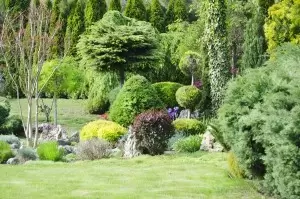 What Is Arboriculture?
Arboriculture is the practice of trimming trees and shrubs to protect roadways, power lines, and sidewalks. It involves the use of specialized climbing and rigging techniques, as well as power equipment.
What Does an Arborist Do?
An arborist maintains trees and shrubs through trimming and pruning, to ensure they don't interfere with public works like power lines, roads, or sidewalks. An arborist's services may also be used to improve the appearance, health, or value of trees. Arborists may work under job titles like tree trimmer, tree climber, ground worker, or line clearance foreman.
Arborists cut away dead or renegade branches from trees and bushes that pose a risk to utility lines, roads, and sidewalks. Some also focus on improving the appearance and health of trees and plants, and some specialize in dealing with tree diseases. Others focus on beautification of decorative species, shaping ornamental trees and shrubs.
Arborists use and maintain a variety of equipment on a daily basis, including trucks, tractors, chippers, power saws, sprayers, and other tools. They hoist the equipment up to where it's needed, then cut away low-hanging, dead, or obstructive tree limbs. They then dispose of the cuttings by lowering them down with ropes or block and tackle, feeding them into chippers and hauling them away. They often need to climb trees with ladders or other equipment to reach work areas. Arborists also fertilize and spray trees.
Arborists help keep things running smoothly in our cities and towns. Without them, our roads, sidewalks, and power lines would become dangerous. They also help improve tree health. Planting and caring for trees can help absorb carbon dioxide, a greenhouse gas that contributes to climate change, from the atmosphere. Trees stabilize slopes, prevent erosion, and help absorb stormwater runoff. They can even help counteract the "heat island effect" of urban areas, and help keep things a bit cooler in the summer.
Where Does an Arborist Work?
Arborists work for municipalities, power companies, arborist firms, and large companies that do contract work for municipal governments and power companies. After gaining experience, some start their own landscaping businesses.
Arborists work all across the United States, with more opportunities in warmer climates that have longer growing seasons and shorter winters. They spend most of their time working outdoors in all kinds of weather. Since they're in direct physical contact with trees (and the insects that live in them), they may frequently experience minor burns, cuts, bites, or stings. They're also exposed to contaminants such as pesticides and fertilizers on a regular basis. Other risks include working near power lines on truck-mounted lifts, and working with hazardous equipment like power saws. Power tools also create a significant amount of noise. Wearing appropriate protective gear like hard hats, goggles, and earplugs is extremely important for arborists. The work can also be physically demanding.
Many jobs in this field are seasonal, with most work occurring during the warmer months of spring, summer, and fall.
<!- mfunc search_btn -> <!- /mfunc search_btn ->
What Is the Average Arborist Salary?
According to the U.S. Bureau of Labor Statistics (BLS), arborists, who fall under the broader BLS category of conservation scientists and foresters, earned a median salary of $64,020 as of May 2020.*
Arborist Jobs
Recent Arborist Job Listings
Use the search box below to find all the arboriculture job listings in our job board.
Arborists are experts in maintaining trees and woody plants to the best of their health. Because of the vast variety of trees and regions where an arborist might work, the job does vary considerably. However, most arborists will be familiar with the following tasks as part of their job:
Prepare the site, backfilling, staking, watering, and mulching
Transplant seedlings and saplings to various sites
Plant trees
Prune trees to limit disease or physical ailments, or for aesthetic and safety reasons
Haul stumps and limbs, chip brush.
Evaluate trees for disease and pest problems
Treat trees as required
Structurally support weak trees and breaking branches
Remove trees grind stumps as needed
Control nutrient and water supply and consumption.
Examine a tree's worth from a financial perspective
Maintain work records for trees under care
Identify and remediate hazardous trees and other tree-related problems
Operating heavy machinery or hand tools
Consulting on client's property
Responding to emergencies, including during storms
Processing and testing samples
Doing paperwork
Communicating on the phone and in meetings with clients and colleagues
Conducting research into tree and plant care
Senior arborists often have a more experience and are a good fit for management tasks. Such responsibilities often include:
Creating an excellent work environment
Developing project timelines, benchmarks and budgets
Facilitating professional development for the team
Understanding regulations and best practices and applying them to the project at hand
Overseeing the maintenance of equipment and instruments
Undertaking recordkeeping
Ensuring quality assurance, organization, health and safety, and appropriate tracking of field data
Engaging in tasks like report preparation and submittal and peer review
Liaising with site stakeholders
Supervising fieldwork of multiple field crews
Communicate with internal and external stakeholders through field status reports and presentation of team findings
Researching new technology and new advancements in agriculture
Participating on committees for policy and regulatory development
Participating on committees for research and educational program development
What Is the Job Demand for Arborists?
The job demand for arborists is projected to increase by 7 percent between 2020 and 2030.* Our future "smart cities" are slated to include more green space, and many cities and towns are already planting more trees. This trend will open up opportunities for arborists, particularly in warmer areas that need landscaping year-round.
What Arborist Careers Are Available?
Because the job is physically demanding, many arborists work as climbers for five to ten years, then move into other positions. Workers who are good communicators may become crew leaders, or supervisors. However, advancing to managerial or landscape contracting positions may require some formal education and significant work experience. Some experienced workers go on to own landscaping companies.
<!- mfunc search_btn -> <!- /mfunc search_btn ->
How Do I Get an Arborist Degree?
While most jobs in this area don't have formal education requirements, some employers may require formal education or certification in landscape design, horticulture, or arboriculture. There's usually some initial on-the-job training, particularly relating to working with the equipment. Some larger employers may also add coursework in arboriculture and equipment repair.
In most states, workers who use pesticides must be licensed. The process usually involves passing a test on their proper use and disposal.
There are also multiple certification options within the industry. The Tree Care Industry Association offers a Certified Tree Care Safety Professional (CTSP) program for tree care safety professionals. The International Society of Arboriculture also offers six certifications for workers at various experience levels. These optional certifications can increase a worker's opportunities for advancement within the field. Certification involves passing an exam. Either pursuing professional development or retaking the exam is required to maintain certification.

Related Degree Options for Arborists
<!- /mfunc search_box_body ->
What Kind of Societies and Professional Organizations Do Arborists Have?
The International Society of Arboriculture promotes the practice and development of arboriculture through research, technology, and education. It also promotes the benefits of trees to society. It offers online professional development courses, as well as a professional certification program.
The Tree Care Industry Association offers an extensive "Tree Care Academy" of professional education options. It also runs the Certified Tree Care Safety Professional (CTSP) program for tree care safety professionals, and accredits tree care companies for safety & adherence to industry standards.
*2020 US Bureau of Labor Statistics salary figures and job growth projections for conservation scientists and foresters reflect national data not school-specific information. Conditions in your area may vary. Data accessed September 2021.