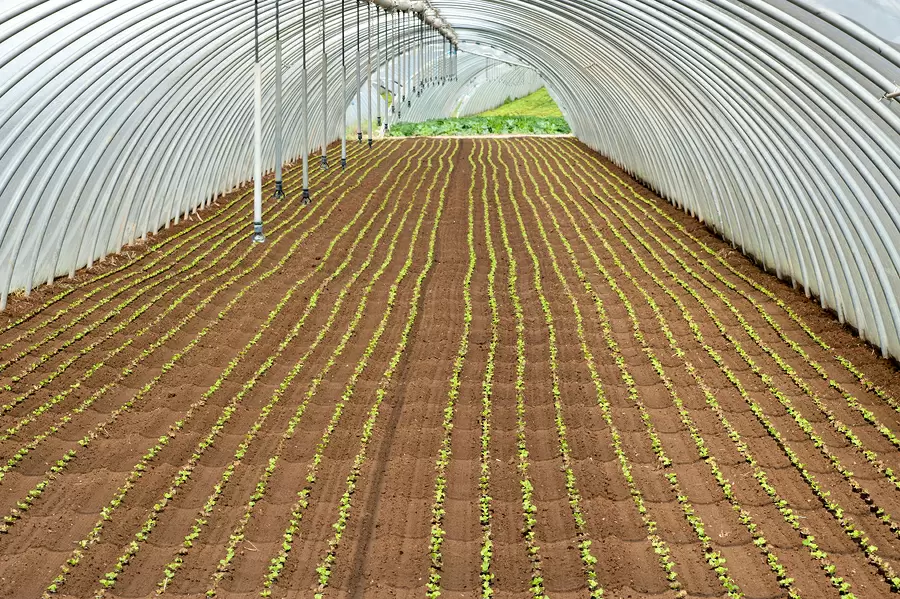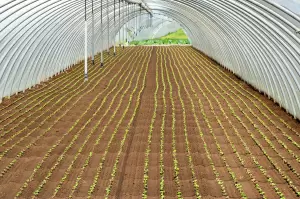 Most of us don't think about plants on a daily basis, but they're inarguably vital to life on earth, including our own. While many of us may think of horticulturalists as people working in garden centers, horticulture is actually quite broad, with a wide range of potential career paths. Several of these career paths are environment-focused. For instance, horticulturalists may advise growers on chemical-free methods of pest management, or reducing water and fertilizer use. Landscape designers may create ecologically sustainable grounds or consult on best practices.
Horticulturalists may also have a bright future in cities. With 66 percent of people worldwide expected to live in urban areas by 2050, focus on creating sustainable "smart cities" is growing. Smart cities will need green roofs, rain gardens, and plenty of green space for a more sustainable and pleasant urban experience. Horticulturalists can help design, implement, and maintain these aspects of tomorrow's cities.
Horticulturalists work with plants, applying their knowledge to fruits, vegetables, ornamentals, and non-food crops to maximize their health or growth. They may also design landscapes or manage golf courses and sports turf. Horticultural supervisors may plan for plant management and special events. While horticulturalists do work in plant production, they may also find work in management, marketing, education, and research. Some are self-employed in fruit or vegetable production, landscape design, nurseries, greenhouses, and garden centers.
What Do Horticulturalists Do?
Horticulturalists specializing in ecological landscapes and urban forestry may create landscapes that provide ecosystem services, such as stabilizing slopes, reducing erosion, improving air and water quality, or even reducing the energy usage of buildings. They may also design parks and botanical gardens, or own a landscaping business.
Those specializing in ecological and sustainable production may advise growers on best practices for sustainability, or own or manage a nursery, greenhouse, orchard, vineyard, or Christmas tree farm.
Some horticulturalists specialize in turf management, overseeing the management of turf for golf courses and sports fields. Horticulturalists specializing in viticulture may own or manage a vineyard or winery, or provide consultation services to growers.
Those focusing on pest management may advise regulatory agencies, agricultural suppliers, and processing companies on pest control methods.
Horticulturalists may also conduct research in horticultural science, such as breeding new plant varieties, increasing drought resistance, or increasing yields. Researchers may also apply their expertise to developing improvements for canning and freezing companies, seed companies, and manufacturers of growing equipment and supplies.
Other horticulturalists inspect fruits and vegetables for government or private agencies. Some horticulturalists become teachers and professors, or educate the public as county extension agents.
Where Does a Horticulturalist Work?
Working conditions for horticulturalists vary by position. Some work in garden centers or nurseries. Landscapers spend most of their time outdoors. Landscape designers and turf managers also spend time outside, but also conduct design and planning activities indoors.
Horticulturalists may be exposed to smells from chemicals and fertilizers. Workers may also be exposed to potential plant, pollen, and chemical allergens. This career path may not be suitable for people who are sensitive to these allergens.
Horticulturists generally work full-time. While some work may ebb and flow with the seasons, most people in this industry work year-round.
<!- mfunc search_btn -> <!- /mfunc search_btn ->
What Is a Typical Horticulturalist Salary?
Horticulturists, who fall under the broader BLS category of landscape architects, earned a median salary of $70,630 as of May 2020.*
Horticulture Jobs
Recent Horiculture Job Listings
Use the search box below to find all the horticulturalist job listings in our job board.
Horticulturist jobs focus on agricultural science - that is, improving all aspects of fruits, vegetables, trees, and plants. Horticulturists also breed new varieties of plants and trees for disease resistance, increased crop yield, improved climate tolerance or esthetics. Duties vary significantly from job to job, but the following list includes typical job duties one might encounter in a horticulture job:
Facilitate plans from inception to completion and management
Assess forests and bush for rehabilitation and data gathering
Create and maintain onsite and offsite resources like nurseries, young forest sites, seeding, planting, greenhouses
Fertilize, water, control weeds, prune, and propagate plants
Harvest seeds and cultivate young trees and plants
Review research and literature relating to current discoveries and best practices
Review health and safety data for the region, and time of year
Collect field and control samples of roots, green matter and yields for analysis
Measure forest and agricultural metrics on an ongoing basis
Encourage new growth
Create hybrid varieties with regulatory compliance in mind
Work with overall propagation plan in successive generations of plants to produce ideal specimens
Issue environmental field reports
Work in remote locations in all weather conditions
Process horticultural specimens and samples
Have working knowledge of plant species and their characteristics, as well as their ecological impact on their environment
Senior horticulture careers focus on leading teams with enhanced management and administrative skills. Some of the additional tasks that accompany this senior position are:
Approve the use of herbicides, silvicides and insecticides for use in the greenhouse, nursery, or forest
Oversee sample management
Ensure accuracy in data breeding and yield records
Use computer modelling to analyze data and predict longevity or yield outcomes
Collaborate with other industry professionals to contribute information to long-term management plans and reporting procedures
Communicate with clients, government departments, and the public
Oversee replantation actions
Oversee quality and safety controls for all biomass handling processes including green housing infrastructure, storage, transportation procedures, and inspection, planting, watering, etc
Have working knowledge of all species and their impact on local ecology
What Is the Job Demand for Horticulturalists?
According to the U.S. Bureau of Labor Statistics (BLS), the job demand for horticulturists is projected show little to no change between 2020 and 2030.* Still, horticulture and organic food production are some of the fastest growing areas of agriculture.
<!- mfunc search_btn -> <!- /mfunc search_btn ->
Getting a Horticulture Degree
Many jobs in nurseries and landscape services require a 2 or 4-year college degree. Many horticulturalists major in horticulture, botany or biology. Coursework for this career path generally includes botany, plant biology, soil science, pest management, and genetics. They may also study environmental science, food production, or business. Supervisors will need a bachelor's degree in horticulture, botany, biology, or a related area, as well as related experience.

Horticulture - Related Degrees
<!- /mfunc search_box_body ->
What Kind of Societies and Professional Organizations Do Horticulturalists Have?
Formed through the consolidation of the American Nursery & Landscape Association and the Association of Horticultural Professionals, American Hort (https://americanhort.org/) is the foremost national association for the horticultural industry. The organization represents workers across all segments of the profession. It advocates for the industry, educates the public, facilitates the exchange of ideas, holds conferences, and offers free professional development resources to members.
Despite its name, the American Society for Horticulture Science(http://www.ashs.org/) is a global association for researchers and teachers involved in the scientific aspects of horticulture. It publishes peer-reviewed journals, disseminates industry news, and offers networking opportunities through conferences and working groups.
Recommend Resources
*2020 US Bureau of Labor Statistics salary figures and job growth projections for landscape architects reflect national data not school-specific information. Conditions in your area may vary. Data accessed September 2021.