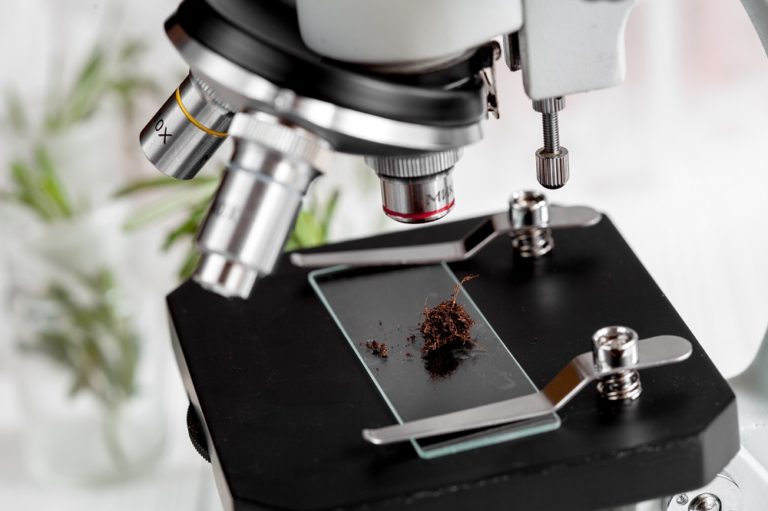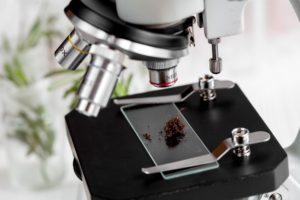 Soil Engineers examine soil properties, either as research to discover its environmental history or ahead of building developments.
What Does a Soil Engineer Do?
Geotechnical Engineering is an important and growing field. As humans expand into virgin areas or land that is not considered prime development (and with environment protection laws now central to many developments), there are costs merely beyond the immediate financial. It is important for developers to examine whether an area of land is viable for development, whether there are conservation issues to mitigate, and what extra measures may be required to develop the land. Land with a higher water table, for example, may require different materials to mitigate damp. Geotechnical engineering is concerned with environmental geology and environmental soils.
Soil Engineers work with soils and their relationships to other elements of the environment. Different soil types have different attributes and it is necessary to develop an understanding of the relative attributes and drawbacks of each type. That is why there is a need to fill a niche for professional Soils Engineering, and soils science. The need to create an area for specialists who understand soil conservation issues and soil properties is growing in line with international obligations on environmental protection and to ensure that prime land is chosen in a changing climate. They are a type of Soils Scientists with a view to practical application and applied science.
They work both in the field taking readings, and in offices analyzing data and compiling reports. Depending on where they work and the type of organization, they may produce data for statistics and research reports, or for decision makers working in the environmental area who need to make decisions on the best course of protection. They are essential as advisors in construction. Many are found in drilling and dam building and maintenance, taking soil samples to ensure no contamination or other problems.
Where Does a Soil Engineer Work?
This is a small and niche area with little in the way of extensive and solid data. As a type of Environmental Engineer, their employment statistics are likely to reflect recent BLS data in that particular field. According to 2015 information, some 28%, that's over a quarter, work in engineering services. They will work as part of teams, particularly on engineering and construction projects, offering their expertise on how to best approach a development based on data extracted from local soils.
Around 20% or one fifth, work in technical and scientific consulting. Many of these work with independent businesses or freelance, carrying out their technical services on a contract basis. They will be employed across the board and offer a range of expertise and skills.
15% work for state government and 7% for local governments. Their role is likely to be in public health or environmental protection, ensuring compliance with legislation on pollutants and mitigation of problems. 6% work for Federal government, fulfilling similar roles for Federal agencies such as the EPA, NPS, NOAA and so on.
<!- mfunc search_btn -> <!- /mfunc search_btn ->
What Is the Average Soil Engineer Salary?
According to the BLS, the median salary for environmental engineers was $92,120 as of May 2020. The range was $55,450 (lowest 10% salary earners) to $144,670 (top 10%). The highest paying sector was Federal government with a median of $110,250.*
Soil Engineering Jobs & Job Description
Recent Soil Engineer Job Listings
Use the search box below to find all the soil engineering job listings in our job board.
A small niche of the geotechnical engineering field, soil engineers work in both the field and in office settings examining soil properties often in advance of building developments. A soil engineer at the beginning of his or her career would likely have the following job responsibilities:
Determine site conditions by sampling soil at field sites
Use standard sampling methods for collecting samples and recording all observations
Conduct research analyses of data collected and write reports detailing the findings
Use specialized geotechnical computer software and databases in the cataloguing and analysis of soil samples collected on site
Develop excelling written and verbal communication skills for presenting findings to a variety of audiences, including supervisors, clients or other stakeholders
A senior soil engineer has many of the same responsibilities of the junior soil engineer with the addition of team and project management responsibilities. The senior soil engineer may add the following duties to his or her job description:
Design site projects including outlining methods and schedule of project
Develop budget for site projects including all expected costs
Manage teams of junior engineers at field sites
Provide training and mentorship to junior team members
Provide quality control for projects and offer recommendations to reduce costs and improve efficiency
What Is the Job Demand for Soil Engineers?
Job demand for all professionals in this type of role is expected to grow in the region of 4% between 2020 and 2030.* As the increasing human population requires more space for urban growth, farmland and utilities, we will need to balance our progress needs against a growing international and national compliance with environmental protection. As the science and technology develops, these needs will become more essential creating more need for such professionals.
What Are the Education Requirements to Become a Soil Engineer?
Like many other environmental subjects, geography will be an important feature for high school students. Biology and chemistry will also be ideal. As ever, important extra subjects will include math and English language. Expect to get good grades in the sciences and you should find little difficulty accessing the right degree course.
Ideally, students should take degrees in related subjects such as geography or environmental sciences. Studies should focus on developing expert understanding of soils, and this may include a need to study physics, biology and chemistry further. Earth Sciences of any kind will be useful to entering into this career. Bachelor's degrees should be enough for most roles, but where extended project work and independent research or analysis heavy roles are required, a masters is certainly recommended. As job demand is expected to be high in the coming decade, most students should not experience great difficulty finding relevant work.
Doctorates, as in most cases, will be suitable for high-level decision making jobs and for academia. Those who want to teach or research in university departments should certainly seek doctoral study.
Soil Engineering - Related Degrees
<!- /mfunc search_box_body ->
What Kind Of Societies and Professional Organizations Do Soil Engineers Have?
Soil Engineering is now an important area in environmental science and has the following groups are and organizations.
Soil and Water Conservation Society: Keep up to date with the most recent news on soil and water conservation. They publish a regular journal of the latest research, regular briefs and member newsletters. They are a global organization
ASCE Geo-Institute: A division of the American Society for Civil Engineers, the Geo-Institute recognizes the need for a dedicated section for professionals in this area
*2020 US Bureau of Labor Statistics salary figures and job growth projections for environmental engineers reflect national data not school-specific information. Conditions in your area may vary. Data accessed September 2021.
<!- mfunc search_btn -> <!- /mfunc search_btn ->