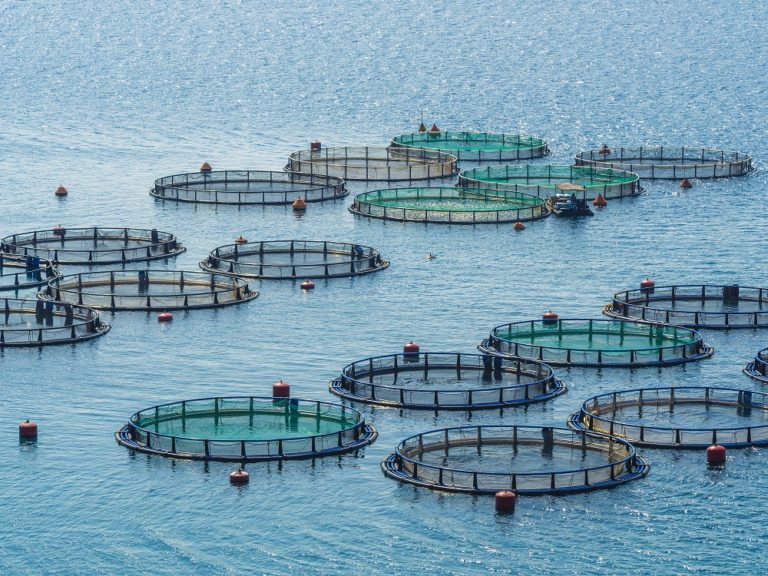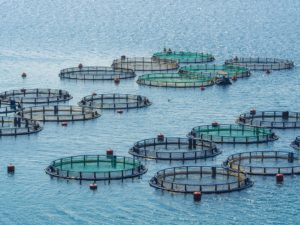 Fisheries Biologists carry out a variety of roles - some desk-based and others in the field. Their role is to promote the health of fish stocks and research of fish life.
What Does a Fisheries Biologist Do?
They are a special type of wildlife biologist that work in aquatic areas where there are fish stocks. Their main concern is the health of fish populations and the broader ecology that is affected by it or can affect it. Whatever their area of expertise, they work examining individual fish for trends, stocks for numbers and how they are being impacted by the environment. This is just as true of professional Fisheries biologists who work at managed hatcheries for commercial food production as it is for those who work with oceanographers mapping ocean fish stocks.
They have a number of options available to them. Some may come at it from a position of environmental science in order to provide balance to the ecology. They may look at the role that things such as ocean acidification and pollution may have on stocks. Consequently, they may be called on as expert witnesses in corporate negligence cases (oil spills etc) when stocks are adversely damaged.
They may also be involved in the conservation of threatened species, creating environments beneficial to number survival, in hatcheries or other artificial water areas. They may work with conservation organizations in creating those zones too. A final option is in desk-based research, examining and presenting statistics for interested stakeholders and decision makers. Their research could be as varied as feeding habits, population trends and capacity and environmental preferences.
Where Does a Fisheries Biologist Work?
As a wildlife biology professional, Fisheries Biologists will find many job types open to them across all sectors. Firstly, there will be conservation jobs in the various government bodies. Typically, this will include the EPA, USFWS, National Parks Service and others. They may also work in the employment of Federal government in the nation's universities and colleges, engaging in primary research or presenting the results of others' work. Academia is a strong employer of graduates with this type of qualification.
In the private sector, they may work in a variety of options including but not limited to medical research, food production, technical consulting, engineering, life sciences and research and development. Their analytical skills and ability to see the whole picture is vital in many research based tasks.
In the third sector, they may be involved in direct conservation or research for the purpose of funding applications. Claiming private or public money often requires expert opinion as well as a sales pitch. Good statistics and good science is vital in fundraising.
<!- mfunc search_btn -> <!- /mfunc search_btn ->
What Is the Average Fisheries Biologist Salary?
There is no broken down specific data for fisheries, but as these are essentially wildlife biologists, the salary is very similar. In May 2015, the average salary was recorded at $59,680. This includes zoologists and wildlife biologists regardless of where they work (practical or research). This is lower than the average life scientist salary of just over $72K. The highest average payer was federal government at $74,190. R&D and engineering in the private sector was $61,330. University lecturers and researchers could expect to earn in the region of $56K.
Fishery Biologist Jobs & Job Description
Recent Fishery Biologist Job Listings
Use the search box below to find all the fisheries biology job listings in our job board.
Keeping our oceans, lakes, streams and other water systems in pristine condition is extremely important to the wildlife that inhabit these waterways. Fisheries Biologists study these ecosystems on many different levels. The requirements and components of a Fisheries Biologist are:
Bachelor's degree in marine biology or related field
Work mainly outdoors in various environmental and weather conditions
Travel extensively to different field locations; may require travel by watercraft or aircraft
Demonstrate a thorough understanding of various aquatic life forms, coastal ecology, and marine habitat
Research to identify species living in watershed at field sites and any endangered or species at risk
Collect and analyze marine samples (visual and acoustic); survey the marine life and record scientific data collected
Study aquatic ecosystems to determine population dynamics and the impacts on them
Identify fish and other types of marine life
Inventory various species and keep detailed databases to be shared amongst the scientific communities
Document, map and present information collected
Create proposals and action plans for sustainability of marine life and report to manager or supervisor
Provide restoration and conservation to waterways to maintain species diversity
Strong organizational skills and ability to work independently
Ability to use specialized monitoring and sampling equipment, such as video monitoring, GPS (Global Position Systems), and GIS (Geographic Information Systems)
A Senior Fisheries Biologist oversees the work of other Fisheries Biologists and participates in extensive interdisciplinary projects. Managing large studies and water systems is the task of a senior level person or team. The roles of a Senior Fisheries Biologist touches on the tasks of an entry level Fisheries Biologist and also includes:
A Master's degree in marine biology or related field with extensive experience in marine biology
Conduct extensive scientific studies on the aquatic life in bodies of water under study and supervise teams involved in these projects
Write detailed technical reports
Create and manage project budgets and present necessary information to stakeholders
Manage databases detailing inventories on species of marine life present
Analyze trends and changes in marine life over periods of time
Evaluate and study the causes of changes in a system
Conduct meetings to share findings of studies with governments or applicable businesses
Draw conclusive data from information collected and from studies conducted by other biologists
Determine conservation strategies to aid in the protection of marine life
Demonstrate excellent presentation skills and ability to use a variety of media to present to individuals in and outside of the scientific community
What Is the Job Demand for Fisheries Biologists?
Survey by the BLS has suggested that job demand is expected to increase between 2014 and 2024 in the region of 4%. This is nearly half the average job demand across all sectors. Many of these will be required to study primary research into ecological impact. Much of the drop may be in the technical services that do not hire many Fisheries Biologists anyway. We may see a surge in those employed in the ecological services, academia and government (depending on available funding). Students with practical experience - either in a lab or in the field - may find more options available to them.
What Are the Education Requirements to Become a Fisheries Biologist?
Undergraduates are advised to take a degree in wildlife and focus, where possible, their studies on waterways and fishing, and also on ecology.
When you graduate, there will be a lot of competition for entry level jobs. Although students with a bachelor's degree will find plenty of career choice in environmental science or ecology, in reality they will find the market difficult. A bachelor's degree will be suitable for most entry-level jobs. However, anything involving primary research will certainly require a master's degree. The nature of practical science work is that this is a very tumultuous time. Job demand is likely to be low so graduates are strongly advised to seek plenty of practical experience or a master's degree.
A master's degree will provide a framework for primary research - again, whether in a lab or in the field. If you wish eventually to organize your own projects, you will certainly need the advanced qualitative and quantitative understanding that a postgraduate degree provides. You should, where possible, take modules centered on statistics and developing your IT skills.
If you wish to teach at universities and be in charge of large-scale projects, you will need a doctorate. University is certainly the best place for this, but it is not the only option. Corporate jobs are available too.
Fisheries Biology - Related Degrees
<!- /mfunc search_box_body ->
What Kind Of Societies and Professional Organizations Do Fisheries Biologists Have?
The following groups represent people who work with fish protection, study or ecological conservation:
American Society of Ichthyologists and Herpetologists: ASIH is the country's largest organization for the study of fish, amphibians and reptiles. They have members from all over the world and share and disseminate knowledge for better understanding of species and their ecologies
Fish and Wildlife Service: The best known organization of its kind, the USFWS takes steps to protect endangered species within our borders. They employ a large number of professionals directly while providing a forum for others to interact
American Fisheries Society: They are the world's oldest organization for the protection of the fishing profession. This is aimed at professionals from all walks of life - those who fish, conservation professionals, biologists and much more
<!- mfunc search_btn -> <!- /mfunc search_btn ->