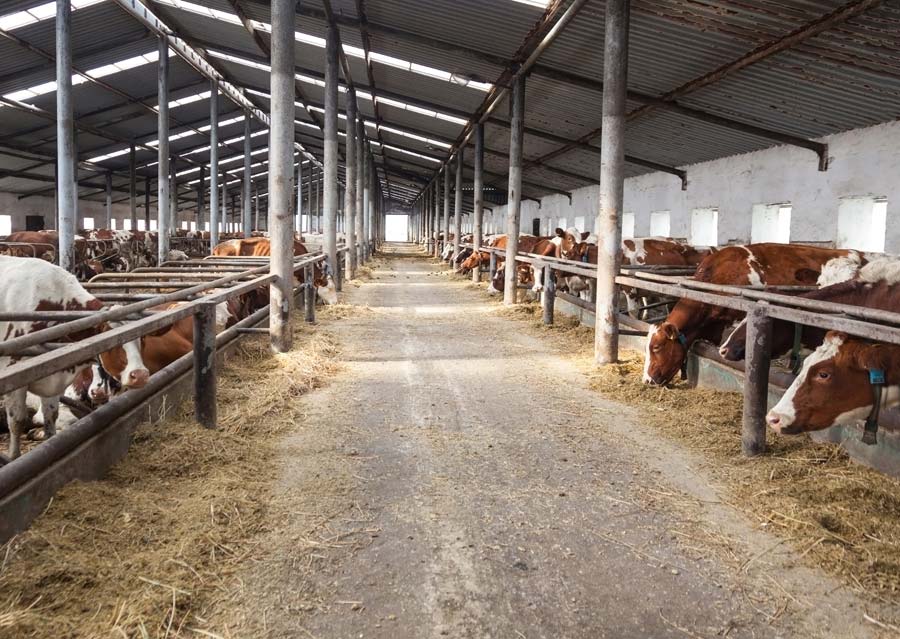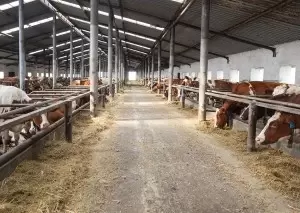 Ranch Managers oversee the operations of farms that raise, care for, and slaughter cattle and other livestock. Depending on the size of the ranch, they may be involved in every step of the livestock raising process.
What Does a Ranch Manager Do?
Ranch Managers supervise the production and care of livestock and other farm animals. They are in charge of overseeing the ranging process, including the raising and birthing of all livestock. A good Ranch Manager must ensure that their livestock is being raised to market standards and complies with government regulations. In addition, they often purchase the proper equipment and supplies, and will organize the maintenance of animal shelters and pastures. If the Ranch Manager works on a larger farm, then they may be required to hire, train, and manage other workers.
Where Does a Ranch Manager Work?
Ranch Managers spend most of their time working in a farming environment, meaning that they will be spending a lot of time outdoors. As such, they are continually exposed to adverse weather conditions and often perform physically strenuous work. Working with heavy equipment and unpredictable animals - particularly larger ones like horses and cows - can put Ranch Managers at a high risk for injury. Most Ranch Managers work full-time schedules with potential for overtime. Livestock must be cared for year-round, including nights, holidays, and weekends.
<!- mfunc search_btn -> <!- /mfunc search_btn ->
What Is the Average Ranch Manager's Salary?
Ranch Managers make an average of $70,110 a year. Income may fluctuate depending on the ranch's product production that season, as well as the receipt of government subsidies or grants. Most Ranch Managers own and operate their own businesses, but some others work for corporations or smaller companies.

| State | Total Employment | Bottom 25% | Median Salary | Top 75% |
| --- | --- | --- | --- | --- |
| Arizona | 120 | $40,910 | $46,810 | $82,980 |
| Arkansas | 110 | $46,310 | $67,880 | $78,270 |
| California | 780 | $69,760 | $88,950 | $117,620 |
| Florida | 230 | $61,130 | $71,870 | $87,300 |
| Idaho | 110 | $45,640 | $55,260 | $77,790 |
| Illinois | 230 | $43,960 | $64,810 | $79,400 |
| Indiana | 80 | $50,970 | $67,830 | $80,980 |
| Iowa | 260 | $49,900 | $58,540 | $81,220 |
| Kentucky | 100 | $46,680 | $59,190 | $82,460 |
| Michigan | 50 | $55,680 | $71,190 | $95,440 |
| Mississippi | 30 | $40,160 | $44,070 | $47,450 |
| Missouri | - | $29,100 | $48,080 | $81,540 |
| Nebraska | 100 | $28,040 | $54,800 | $78,350 |
| New Mexico | 60 | $43,440 | $51,120 | $58,320 |
| New York | 40 | $70,630 | $81,510 | $94,980 |
| North Dakota | - | $64,800 | $69,730 | $74,660 |
| Ohio | 70 | $47,330 | $57,850 | $73,370 |
| Oklahoma | 50 | $27,670 | $30,540 | $75,980 |
| Oregon | 150 | $42,650 | $69,480 | $88,020 |
| Pennsylvania | - | $80,590 | $86,500 | $92,410 |
| Tennessee | 40 | $25,710 | $33,480 | $44,440 |
| Texas | 240 | $28,560 | $61,850 | $96,890 |
| Washington | 130 | $62,010 | $71,020 | $87,900 |
| Wisconsin | 40 | $52,020 | $77,570 | $104,800 |
Table data taken from BLS (http://www.bls.gov/oes/current/oes119013.htm)
Ranch Manager Jobs
Recent Ranch Manager Job Listings
Use the search box below to find all the ranch management job listings in our job board.
Ranch manager careers focus on strategic sourcing and procurement, husbandry, nutrition, supplier relationship, and supplier integration as key elements of the job. While jobs do vary, most ranch managers are comfortable with performing the following duties within the scope of their profession:
Become subject matter expert on ranching industry and meat markets for North America
Use strategic sourcing to buy and sell livestock
Lead strategic sourcing activities which include internal and external analysis and negotiations
Keep track of buy/sell projections based on changing market environment and resource management
Develop and promote robust diversity where suitable
Prepare annual commodity projections
Track total cost of ownership and investment and variations to budget
Knowledge of procurement and supply chain as they relate to livestock industry
General knowledge of production, markets, and supply chain processes of ranch commodities
Lead ongoing joint business activities to ensure year-round profitability
Direct performance of hands on KPIs, and productivity initiatives and innovation
Manage and coordinate all phases from procuring, feeding, management, husbandry, and marketing of mature livestock
Maximize premium yield across products in the most cost effective manner
Be willing to approach ranching holistically but with a business mindset
Have a broad scope of knowledge that includes crop and soil science, animal management and life cycles, and related fields like predictive modeling
Communicate findings to colleagues, owners, neighbors, farmers, and the public
Senior ranch manager jobs often have an even broader scope of which may include management of all farm assets as well as operations and personnel. Such responsibilities may include:
Ensure that government regulations are enforced
Write grant and business proposals for funding purposes
Effectively market the ranch's brand and its products
Lead/coordinate activities regarding livestock quality, product innovation, and social responsibilities
Develop and articulate annual commodity strategy as well as other reports as needed
Develop category specific information on spend, supplier performance, compliance, standards and specifications and industry benchmarks.
Manage all personnel including payroll, hiring, terminating, layoffs, scheduling, training, and providing the necessary equipment to fulfill job responsibilities
Oversee all aspects of production, including but not limited to fertilizing, pruning, irrigation, spraying, ground maintenance, harvest, packing, storage, and logistics
Develop and manage annual budget
Use consultants to research and implement new livestock management technologies
Implement quality standards
Implement and manage human and food safety policies and practices for all employees and third parties
Review current research in the field in order to develop ranch and technical knowledge
Prepare technical reports
Foster a positive and safe work environment with mentorship opportunities
Navigate regional, federal and international regulations, and best practices
Liaise with ranch stakeholders, partners, and neighbors
Consult with farmers, neighbors, engineers, fellow scientists, and government agencies regarding best practices
What Is the Job Demand for Ranch Managers?
Job demand for Ranch Managers is expected to decline by 3% in the next ten years. This decline can be attributed to industrialized and corporate-owned ranches, which require significantly less managers and workers to operate. The price of feed and other ranching equipment has also increased over time, making private farms much more difficult to maintain. However, the government and various nonprofits offer a number of different grants and subsidies to smaller ranches. Many farms are also able to target niche markets that prefer buying meats and dairy products from smaller businesses, or from businesses that provide grass-fed, free-range food.
<!- mfunc search_btn -> <!- /mfunc search_btn ->
What Are the Education Requirements to Become a Ranch Manager?
Ranch Managers usually are not required to have any particular education, though many have at least a high school diploma. Ranch management is still best learned through hands-on work experience, typically at the family farm or through an apprenticeship at a local ranch.
However, as Ranch Management has become a more complex industry, the need for a bachelor's degree has increased. Many Ranch Managers attend a land-grant college or university, earning their degree in agricultural science, animal science, dairy science, or farm management. This will provide prospective Ranch Managers with useful knowledge that will increase the health and wellness of their livestock.

Degrees Related to Ranch Managers
<!- /mfunc search_box_body ->
What Kind of Societies and Professional Organizations Do Ranch Managers Have?
Ranch Managers and those who wish to become Ranch Managers can look to the following government websites for guidance:
National Institute of Food and Agriculture (NIFA)
A government program run by the United States Department of Agriculture that is intended to provide more information about becoming a rancher. They also offer several grants and development programs that can help keep small ranches in business.
Ranch Managers can also browse through these organizations and websites for valuable resources:
Society for Range Management (SRM)
SRM is a professional society that is focused on the conservation and preservation of rangelands around the world. Range Managers, in tandem with scientists, educators, and environmentalists, work to educate the public about the management and sustainability of rangelands. This society provides many resources that talk about more sustainable farming and grazing practices, along with other useful information.