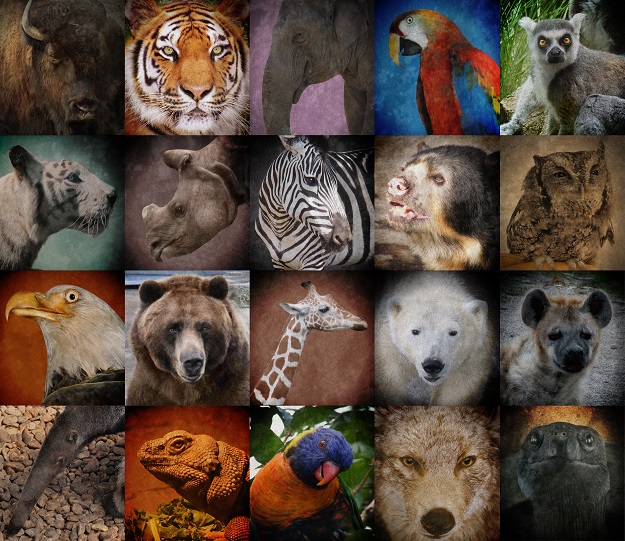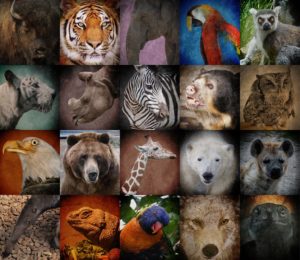 Endangered Species Biologists study life that is still living but are presently under threat of extinction on land and at sea. They work with life of all sizes - if it is under threat, they are at the forefront of research.
What Does an Endangered Species Biologist Do?
Studying life promotes understanding of the world around us. Biologists examine organic life - plants and animals, in order to understand how they function, how they evolve, how the wildlife interacts with its ecology and much more. They will study animal and plant life, on land and in the various bodies of water around our planet. Biology incorporates botany, marine biology, aquatic biology, zoology and anything else concerning organic life on the planet.
Endangered Species Biologists are specialists in the field that deal solely with animal and plant species presently at threat of extinction. They are involved in breeding programs, genetic research, ecological research and trying to understand the causes of the threats that these endangered species face. They will answer such questions as: what are the causes of the threat to this species? Why are they threatened? What can we do to remedy this problem? Are natural pressures to blame? Are they environmental? Human-caused? They will have a full understanding of state, national and international law, and regulation on what constitutes "threatened" or "endangered".
Where Does an Endangered Species Biologist Work?
Individuals with biology related degrees will find many options; little distinction is made between biologists and those specializing in the study of endangered species. All that may differ is the type of job they might do within the same organizations. For any student taking a biology degree, specialization will be decided early in the course - perhaps as early as the first year.
The majority of graduates with biology degrees work for government organizations. Those who choose to specialize in Endangered Species Biology will find the same organizations, but different jobs within them. Typically, you might work for Federal and state government, typically in government bodies charged with preserving and researching threatened species. Another career path may be in conservation work, employed by National Parks or State Parks, or other conservation areas with a management framework and mandate to protect the ecology.
Lab work for university departments are another possible outlet, as are working in research for zoos, aquariums and other "hands on" facilities. Such places tend to run breeding programs and so working abroad, either permanently or for a limited time as a partnership program, may be an option for you. Education may also be a path to consider. Public engagement, public lectures, science talks and even as a biology teacher. You will have the skills and the qualifications to enter into any of these roles.
Do not discount the private sector. Organizations that may possibly endanger the environment (such as those using polluting chemicals) may employ biologists to research materials that do not harm the environment and the animals that rely on the ecology. They may also require a team of experts to conduct research and compile reports to ensure they comply with environmental legislation.
<!- mfunc search_btn -> <!- /mfunc search_btn ->
What Is the Average Endangered Species Biologist Salary?
Endangered species biologists, who fall under the broader BLS category of zoologists and wildlife biologists, earned a median salary of $66,350 as of May 2020.*
Endangered Species Biologist Jobs & Job Description
Recent Endangered Species Biology Job Listings
Use the search box below to find all the endangered species biologist job listings in our job board.
With the number of endangered species climbing throughout the world, there are a number of specialist careers focused on helping animals avoid extinction. While an endangered species biologist's role may vary depending on the species in question and the region of the world that they work in, there are definitely similar aspects to the job:
Conduct field work on animal behaviour amongst diverse species
Conduct and review research studies across species
Become proficient in administrative aspects of projects that involve endangered species
Advocate at the local and state level for actions that protect endangered species
Understand federal and industry regulations that could impact endangered species
Help conservation programs understand the type and scope of research they need to accurately program
Consider a wider subset of animals that may become threatened due to historic data
Consider whether animals who are near threat should be reclassified as 'endangered'
Understand the Endangered Species Act (ESA) and its impact on economy, industry, and the animals and habitats themselves
Review in-depth the scientific literature on the endangered species in question
Prepare data and draft a recovery plan for each endangered species
Consider in details how remediative tasks should be undertaken
Work to restore the species as a whole to health
Consider other threats that a species may face
Senior endangered species biologists have a breadth of experience and scientific rigor which allows them to be highly effective advocates and managers. While jobs are as varied as there are endangerment projects to manage, there are similarities across the role:
Provide project leadership across an interdisciplinary team
Act as vocal advocate for endangered animals
Create and approve reports and action plans
Use working knowledge of regulatory requirements to steer plans and manage timelines for action items
Have a strong understanding of regionally specific natural resources
Have a diverse network of colleagues and professional contacts
Closely evaluate environmental impacts and determine mitigation plans
Build partnerships with federal, state, and local agencies
Actively work to resolve conflicts between energy and manufacturing projects and natural resources
Approve environmental permitting applications, client negotiations, and funding requests
Review literature in the field
Monitor environmental events for their impact on local endangered and threatened species
Supervise employees and create a positive work environment
Promote excellent leadership skills in self and others
What Is the Job Demand for Endangered Species Biologists?
Once again, the statistics do not differentiate between those with biology qualifications. All STEM (science, technology, engineering, math) subjects are in high demand and are expected to continue to be so. The job demand for endangered species biologists is expected to increase by 5 percent between 2020 and 2030.* Candidates may find variation depending on their field of study. States with the highest employment levels are California (with over 8,000 individuals), Maryland (with around 3,500) and Massachusetts (with around 1,500 employees).
What Are the Education Requirements to Become an Endangered Species Biologist?
Bachelor degrees would make most students eligible for entry-level jobs in biology. Typically, these would include lab technician roles and university or lab research assistant jobs. However, such technical roles are competitive and students are recommended to study for a Master's degree as most roles will go to graduates with extensive experience or advanced studies. Bachelor's graduates may consider teaching in high schools were STEM graduates are highly sought. Roles at government conservation bodies will certainly require a MA/MS.
If the prospective employee wishes to manage their own projects, then they should seriously consider studying a doctorate. This is especially required when working in university departments as funding is often dependent on lecturing commitments.
Endangered Species Biology - Related Degrees
<!- /mfunc search_box_body ->
What Kind Of Societies and Professional Organizations Do Endangered Species Biologist Have?
The following organizations are dedicated to promotion of work by endangered species professionals:
SAF: The Society of American Foresters brings together conservation scientists in the area of woodland and forestry to offer help and advice to private individuals, private bodies and other land owners to make the right choice about forested land (protected or otherwise)
AZA: Specifically for zoo and aquarium scientists, the Association of Zoos and Aquariums make available millions of dollars every year for the research of threatened and endangered species. Based in the US, they operate globally
CBD: Center For Biological Diversity brings together not just biological scientists specializing in endangered species, but also environmental legal professionals, educators, primary research and public pressure to bring about change with regard to protection of all living species
*2020 US Bureau of Labor Statistics salary figures and job growth projections for zoologists and wildlife biologists reflect national data not school-specific information. Conditions in your area may vary. Data accessed September 2021.
<!- mfunc search_btn -> <!- /mfunc search_btn ->