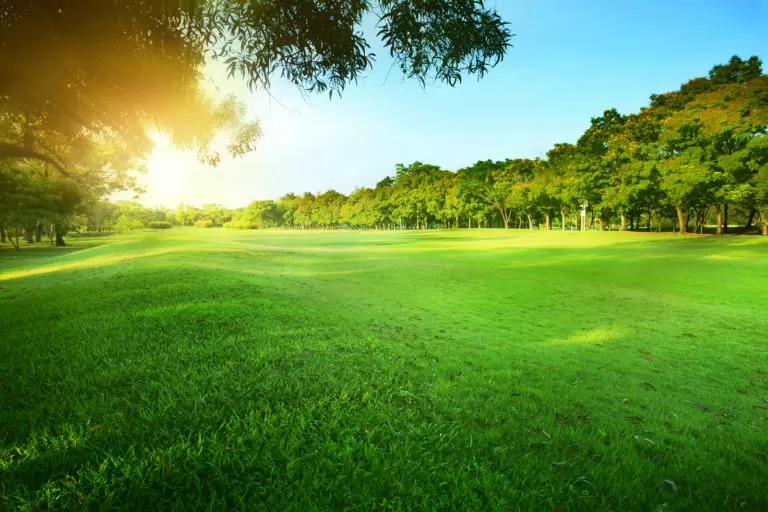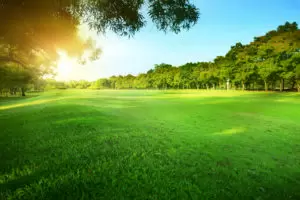 At the forefront of leisure and tourism, they use technology and understanding of psychology to plan facilities at our open spaces.
What Does a Recreational Open Space Analyst Do?
Recreation and Open Space Analyst and Planners are fundamental to our user experience of open spaces - rural and urban. When we visit a visitor center at one of our beautiful National Parks, these professionals are likely to have planned the trails and routes. They are likely to have designed the zones at ecoparks, animal parks and zoos, and carefully planned for a variety of factors. In our urban spaces, they are likely to have been involved in the planning and design of leisure facilities such as redevelopments of buildings and areas for new uses, converted to public use (for example, from a factory to a shopping mall). They are at the forefront of streamlining the user experience of most of our leisure facilities.
Recreation and Open Space Analyst and Planners use technology to plan for human traffic, looking at the most logical placing for elements in the landscape. They will consider a variety of concerns including environmental impact and ecology, the best fit for traffic flow, aesthetics and other elements that might impact experience. As they are concerned with an overview of geographic areas, no matter how small or large, they are increasingly likely to use geographic planning technologies and applications such as GIS in urban studies and environmental planning.
They may be required to carry out an environmental assessment as part of their role and take into account anything they find (whether there is an increased flood risk or potential ecological damage). This could mean a complete redesign of the proposed plan. They are a type of land use planner, but deal specifically with recreational spaces.
Where Does a Recreational Open Space Analyst Work?
The overwhelming majority of professionals in this area work for local government: 66%, that's 2/3 of all qualified and experienced Recreation and Open Space Analyst and Planners. This is not surprising, as most of the land upon which they will design and implement projects is publicly owned. They will work for the regional development offices (both urban and rural) to plan and implement construction plans. Similarly, 10% work for state government. They will also work for state parks. Few work for Federal government but those that do will work on Federal land (UNESCO protected or Federal protected for historic significance), immediate government land and NPS properties.
13% work for architecture and engineering development businesses. They work on a freelance contract basis or for a private business hired for specific jobs. This will include the planning and building of theme parks or malls, or the redevelopment of existing land and buildings to new uses. This group primarily works with privately owned property.
5% work for management scientific and technical consulting services. They may provide services beyond the scope of the typical planner, compiling reports and environmental impact assessments.
Recreational Open Space Analysis Jobs & Job Description
Recent recreational open space analysis Job Listings
Use the search box below to find all the recreational open space analyst job listings in our job board.
Designing and planning parks, trails, open spaces and recreation facilities is one of the key processes of the role of a Recreation and Open Space Analysts and Planner. There are a multitude of skills and responsibilities for the role of a Recreation and Open Space Analyst and Planner and can include:
A Bachelor's Degree in landscape architecture, urban planning or a related field of study
Extensive travel to multiple locations may be required to perform job duties, such as visual inspections of open spaces and project locations
Ability to think out of the box and creatively for application to unique planning projects
Research and analyze all aspects of open space projects addressing many variables, such as future land uses and the community's social, physical and economic facets
Knowledgeable and possess the ability to apply principles, concepts and best practices in planning and analyzing open spaces
Formulate technical drawings and graphical representation of project plans
Possess negotiation and the ability to resolve disagreements or conflicts
Capacity to communicate in written and technical forms to design documents and reports
Organize and prepare information to obtain necessary permits for projects
Ability to communicate clearly and effectively with board members, the public, vendors, and associates
Amend project plans for open spaces, parks, trails or recreation facilities and implement any changes identified
A senior level position as a Recreation and Open Space Analyst and Planner requires many of the same skills and responsibilities previously listed and may include:
Hold a Master's degree in planning, landscape architecture or a related field of study
Possess a wealth of experience and knowledge working in the field of planning and analyzing recreational facilities, parks, trails and open spaces
Communicate with many factions, such as agencies, community members, and contractors to facilitate planning and analyzation
Review and assess to ensure that plans created are suitable for the community or surrounding environment on the basis for today and for the future
Remain current on all types of circumstances in the community and advise accordingly
Possess knowledge on all applicable laws and regulations, including building and zoning codes
Manage various sized teams and provide necessary feedback; provide direction to various individuals, such as consultants, architects, or engineers
Design and present large scale recreation and open space projects to company management or stakeholders
Develop project budgets and maintain established deadlines
<!- mfunc search_btn -> <!- /mfunc search_btn ->
What Is the Average Recreational Open Space Analyst Salary?
Open space analysts, who fall under the broader BLS category of urban and regional planners, earned a median salary of $75,950 as of May 2020. The lowest 10% earned about $46,830, while the top 10% earned more than $118,280 during this time.*
What Is the Job Demand for Recreational Open Space Analyst?
Job demand for this type of role is projected to grow around 7% over the decade between 2020 and 2030.* We can expect to see the majority of the job increase in urban planning (green space, open space and leisure facilities for this type of role). As our population grows, we will need more housing and infrastructure to cope. We will also need more green spaces and innovation in creating attractive spaces for our citizens to enjoy. Recreation and Open Space Analyst and Planners will be at the forefront of creating not just residential spaces, but spaces that people enjoy living in.
What Are the Education Requirements to Become a Recreational Open Space Analyst?
High School students should focus their studies on geography primarily as both urban planning and regional planning rely on concepts centered on understanding of geography concepts and land use. Math will be advantageous, especially when working with GIS as this could involve statistical analyses. The most obvious and logical degree choice is geography. Students who choose this path should attempt to tailor project work (and dissertation where available) to human geography and planning. A minor in psychology would be useful as urban, leisure and regional planning can affect a person's mental well-being and perception of their living space. Attractive spaces create contentment. Because of the project work of this type of role, a bachelor's degree is unlikely to be enough. Students should seek a relevant master's degree. Whichever academic path you achieve, you are likely to require certification in most states to practice.
Useful master's degrees include Regional Planning, Urban Planning and geography. Should the student opt for the latter, modules in GIS and human geography will be vital to the job. Students with a strong aptitude for digital mapping should consider taking a GIS MS/MA for the flexible skills that will deliver. PhDs are suitable for academic research and teaching, not for practical roles.
Recreational Open Space Analysis - Related Degrees
<!- mfunc search_box_body ->
<!- /mfunc search_box_body ->
What Kind Of Societies and Professional Organizations Do Recreational Open Space Analyst Have?
Planning is a vital area of practical application of modern science. The following bodies represent professionals in this area:
American Planning Association: The APA is the largest professional body in the US dedicated to professional planners. They not only represent planners, but reach out to communities to allow them to have a say in their development
Planning Accreditation Board: This is one of several accreditation bodies in the US. In some states, and for some jobs, certification may be required. Before applying for any role, it is advised that you seek accreditation
*2020 US Bureau of Labor Statistics salary figures and job growth projections for urban and regional planners reflect national data not school-specific information. Conditions in your area may vary. Data accessed September 2021.
<!- mfunc search_btn -> <!- /mfunc search_btn ->