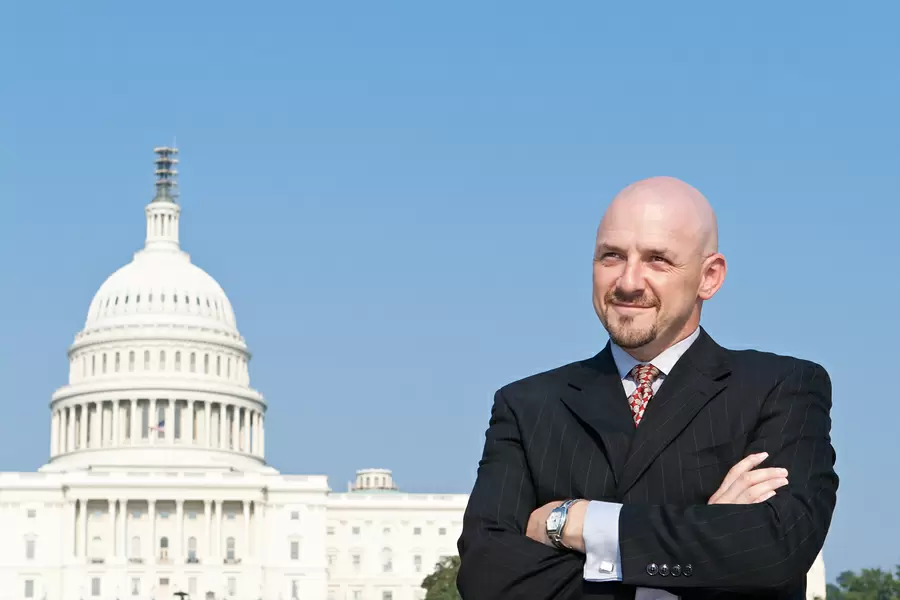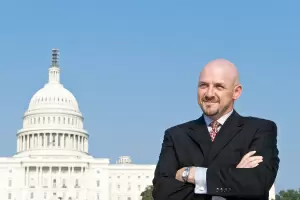 Are you passionate about the environment? Do you want to help campaign for a better environment and climate? Are you passionate about politics and want a chance for you voice to be heard? If you answered yes, a career in Environmental Lobbying could be perfect for you. Environmental Lobbyists will work to persuade politicians to vote on legislation in a way that will favor the interests of the environmental group or firm that the lobbyist works for.
What Does an Environmental Lobbyist Do?
The job of an environmental lobbyist involves persuading politicians on the local and national levels, in both the legislative and executive branches of government, to pass laws, policies and regulations for a cleaner environment. An Environmental Lobbyist develops campaigns, advocates, fundraises and advertises agendas aimed at making a difference on pressing political issues.
Environmental Lobbyists research the development and operation of political systems. They research political ideas and analyze governments, policies, political trends and related issues.
Environmental Lobbyists often speak on behalf of special interest groups or specific industries. They attempt to influence votes of political elections and implementation of laws at the local, state, and federal levels. The primary duties include scheduling and directing meetings with legislators on behalf of clients, representing clients at media events, preparing press releases and informational literature, and testifying at public court hearings. Environmental Lobbyists also attend various events to get to know politicians and increase job prospects. Environmental Lobbyists are important because they bring important environmental issues into the political spotlight and advocate for improvement.
On a day-to-day basis an Environmental Lobbyist will engage in advocacy, campaign strategy, media outreach, and fundraising. Advocacy includes bringing problems/solutions to the attention of decision makers, including government. Campaign strategy includes creating a plan to succeed with any given campaigns, strategize how to gain support for the campaign agenda through publicity and grassroots organizing. Media outreach includes media events, press releases and public awareness tactics. Fundraising includes writing grant proposals, impressing environmentally minded foundations and meeting with donors.
Where Does an Environmental Lobbyist Work?
Lobbyists commonly work for public relations firms, public interest groups, lobbying firms, or for specific election campaigns. Lobbyists can work for a variety of purposes for one specific group or as part of a firm. An environmental lobbyist will work in an office environment. Hours will vary depending on the demand for reports and deadlines. A lot of the focus of the work is on the federal government and therefore government centers, such as Washington D.C., are popular hot spots for lobbyists to work.
<!- mfunc search_btn -> <!- /mfunc search_btn ->
What Is the Average Environmental Lobbyist Salary?
Environmental lobbyists, who fall under the broader BLS category of political scientists, earned a median salary of $125,350 as of May 2020. The job demand for political scientists is projected to increase by 9 percent between 2020 and 2030. This growth is largely due to the increase of environmental issues in the political agenda. Growth can also be attributed to the increase in use of social media in the public relations area.
Environmental Lobbyist Jobs & Job Description
Recent Environmental Lobbyist Job Listings
Use the search box below to find all the environmental lobbyist job listings in our job board.
An environmental lobbyist is well-versed in both environmental law, public sentiment, and media relations. Lobbyists who work on behalf of the environment are capable of understanding highly technical material and breaking it down into compelling stories designed to sway political and public opinion. Environmental lobbyists' responsibilities vary significantly from case to case, but the list here includes typical job duties that are expected:
Analyze and interpret data obtained from literature reviews, case data, research, and sample findings, imagery and other expert sources of information
Consult with scientists to inform and interpret data as well as add anecdotes where useful
Assess court cases and precedents; extrapolate future issues and trends
Collect information into a cohesive and persuasive series of stories sway legislators and the public
Find and document evidence to proceed with changes to the law
Determine if legislation changers are in best public interest
Determine stakeholders' rights, obligations, and duties and how best to illustrate these in a public forum
Explain or demonstrate how the event or trend in question may impact human or animal populations
Analyze historical data and historical cases; bring forward salient points for current argument
Communicate persuasively with government individuals and offices, as well as with other stakeholders on environmental incidents or environmental trends
Advise others in the protection of the environment and natural resources, or on particular environmental issue
Raise awareness and public sentiment about particular environmental issues
Create compelling correspondence, media clips and other material such as websites and whitepapers to raise government and public awareness
Compile and document evidence about a particular incident or trend
Interview witnesses and persons of interest about a particular incident or trend
Provoke or manage events in order to raise awareness and lobby for change
Senior Environmental Lobbyists often have a broader scope and enhanced sense of political savvy that includes managing events and collaboration with interested parties. Such responsibilities often include:
Fostering workgroup protocols to create a challenging and positive work dynamic
Collaborating with junior team members for mentorship opportunities
Assist and interview investigators
Provide feedback when legal and policy strategy are solicited
Keep watch on regulatory and investigating agencies via media channels
Organize and participate in public-interest lobbying
Organize and participate in local, state and national education campaigns about a particular issue or trend
Provide consultation to agencies, professionals, individuals or researchers
Ensure that media clips and reports are both newsworthy and possessed of integrity
Perform other duties of senior lobbyist
Develop media connections in order to create a newsworthy event to highlight a cause
Plan, organize, and participate in outreach programs to engage the public and policy makers
<!- mfunc search_btn -> <!- /mfunc search_btn ->
What Degree Do I Need to Be an Environmental Lobbyist?
Environmental Lobbyists will need to have at least a Bachelor's degree in a communications or political science related area. A Master's Degree or Doctor of Philosophy in political science, public administration or a related field is required to advance a career as an Environmental Lobbyist.
In addition to this you will need to be a goal-driven and results-oriented individual who is committed to the public interest, someone with leadership skills and initiative, and the verbal and written skills necessary to make the case that protecting the environment must be a top priority.
Read more about getting an Environmental Policy degree online.

Environmental Lobbyist Related Degrees
<!- mfunc search_box_body ->
<!- /mfunc search_box_body ->
What Kind of Societies and Professional Organisations Do Environmental Lobbyists Have?
The Association of Government Relations Professionals is an organization dedicated to enhancing the professionalism, competence and high ethical standards for public policy advocates through education, information exchange and the ongoing advocacy of the right to petition government. The aim of the organization is to promote an open, accessible and well-informed system of government that fosters the public trust and values the role of lobbyists as a representation of the public's right to be represented before government. Lobbyists can join the organization for an annual fee. Membership provides lobbyists with timely information about political developments, exclusive networking opportunities and discounts.
The Florida Association of Professional Lobbyists is a broad-based organization committed to establishing and maintaining high standards for professional advocates. To be part of this network you can register for an annual membership application.
The Professional Advocacy Association of Texas is a professional organization aimed at enhancing the public perception and understanding of the lobbying profession and providing opportunities to increase professionalism, integrity and ethical standards. Membership with this organization requires an annual fee and will provide you with networking and professional development opportunities.
2020 US Bureau of Labor Statistics salary figures and job growth projections for political scientists reflect national data not school-specific information. Conditions in your area may vary. Data accessed September 2021.