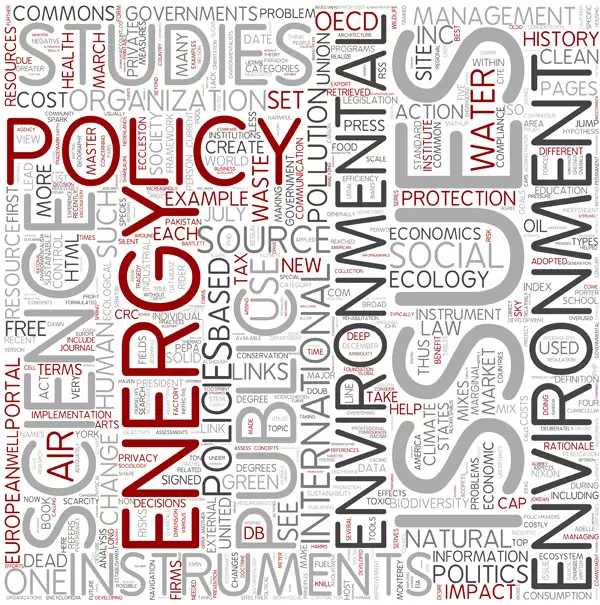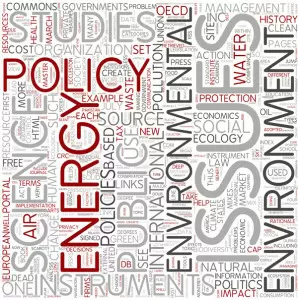 Environmental policy analysis is the analysis of economic, scientific, and other data to provide objective information on environmental issues. The end goals are to create policy recommendations, promote solutions, and build public awareness.
What Does an Environmental Policy Analyst Do?
An environmental policy analyst researches the data, relationships, and policy developments surrounding environmental challenges and proposed solutions. Their analyses, which usually involve advanced statistical techniques and analytical models, lead to recommendations for legislation, awareness campaigns, or fundraising approaches. Some environmental policy analysts focus on specific issues such as climate change or environmental health policy. They may work under other job titles such as research associate, advisor, program manager, or regulatory analyst.
Environmental policy analysts provide research and analytical services for policy briefs related to energy sources, climate change, environmental justice, environmental health, and related issues. For example, they gather, research, review, and analyze existing environmental policies, practices, procedures, and laws to determine their environmental and economic impacts. They also analyze and summarize new scientific research for legislators and regulatory agencies, and conduct life-cycle cost analyses of processes, energy sources, and technologies.
After thorough analyses of relevant factors, they write reports, policy briefs, and white papers detailing their findings to inform government or environmental groups on issues and strategies such as energy storage or carbon sequestration. They may also present recommendations to government agencies or environmental groups through public relations efforts, awareness campaigns, or meetings.
Where Does an Environmental Policy Analyst Work?
Many environmental policy analysts work for environment and health organizations at all levels of government, from federal agencies to state, county, and city departments. Others provide services as government contractors or consultants. Many are employed by environmental nonprofit organizations such as the World Wildlife Fund and World Resources Institute. Some work for energy and utility providers.
They frequently work together with scientists, engineers, regulators, legislators, citizens, businesses, and nonprofit organizations to craft recommendations and promote initiatives. Most work full time in offices during standard working hours, though overtime may sometimes be required.
Jobs in this field are available worldwide, but unsurprisingly, many U.S. jobs with government agencies, think tanks, associations, and policy centers are located in the Washington, D.C. metropolitan area.
<!- mfunc search_btn -> <!- /mfunc search_btn ->
What Is the Average Environmental Policy Analyst Salary?
Environmental policy analysts, who fall under the broader BLS category of environmental scientists and specialists, earned a median salary of $73,230 as of May 2020.*
Environmental Policy Analyst Jobs & Job Description
Recent Environmental Policy Analyst Job Listings
Use the search box below to find all the environmental policy analyst job listings in our job board.
Environmental policy analysts perform an evaluation on draft policies for a given issue and determine through careful analysis and reasoning which particular policy will best accomplish the goals that lawmakers are trying to have the public meet. Job duties vary significantly from job to job, but the following list includes typical responsibilities that one might encounter as an environmental policy analyst:
Analyze existing policies as they develop
Analyze for new policies; create new policies and proposals
Focus on individual problems and create a solution; focus on technical problems
Define and implement the most effective solution from an economical perspective
Analyze political processes which accounting for the role and influence of internal and external stakeholders in the process
Use quantitative and qualitative methods of analysis
Use case studies, legal precedents, research and statistics to create a detailed analysis
Ensure that the policy is durable by industry standards
Consult with interest groups, including businesses, governments, and special interest lobbyists
Coordinate public reviews and polling
Research environmental trends and legislation.
Prepare reports and make presentations to internal stakeholders and governmental organizations
Make recommendations to decision-makers that balance environmental conservation with social and economic considerations.
Develop regulations and guidelines for the implementation of the policy in question
Consider the effects of a policy based on its effectiveness, unintended effects, and how the policy will effect different groups of people
Consider the implementation of the policy in regard to cost, feasibility and acceptability
Collect data to ensure that analysis is valid
Senior environmental policy analysts have a breadth of professional experience that enables them to take on more management or administrative tasks related to workgroups then their junior counterparts. While roles do vary, senior policy analysts can expect the following types of duties
Develop horizontal policy integration with other environmental policies
Provide advice on environmental planning and regulations
Consider multidisciplinary, interdepartmental and intergovernmental policy issues
Undertake research, and analyses and makes recommendations on a broad range of initiatives
Demonstrate strategic and analytical thinking
Prepare submissions to internal and external stakeholders for consideration
Coordinate the workgroup's business planning processes and accountability reporting
Oversee records management, retention, destruction
Create business proposals for funding purposes
Engage in tasks like report preparation and submittal and peer review
Identify as point of first contact for communication with internal and external stakeholders
Sign off on presentation of team findings and draft policy
Implement new technological advances
Participate on committees for policy and regulatory reform
Participate on committees for environmental policy research and educational program development
Prepare briefing notes and speeches for senior management
Assess gaps in policy and opportunities to remediate
Stay up to date on emergent environmental issues that may require policy adjustment
Conduct public outreach sessions and referenda
What Is the Job Demand for Environmental Policy Analysts?
BLS projects that the job demand for environmental policy analysts is projected to increase by 8 percent between 2020 and 2030.*
<!- mfunc search_btn -> <!- /mfunc search_btn ->
How Do I Get an Environmental Policy Analyst Degree?
Environmental policy analysts need at least a bachelor's degree in environmental policy, environmental studies, environmental science, energy policy, political science, ecology, or a closely related field. Coursework usually includes environmental law and policy, environmental risk assessment, environmental policy analysis, applied research, public administration, political science and the policy-setting process, economics, sustainability science, program assessment, and sociology. Courses in math, statistics, and computer science are essential to data analysis and will help develop the research and analytical skills required for careers in this field. Since environmental policy analysts spend much of their time writing reports and other documents, excellent writing skills, developed through classes in technical communication, writing, and the social sciences, are also critical. Internships with environmental nonprofits and government agencies provide valuable experience while in college.
However, most environmental policy analysts earn graduate degrees. Several colleges and universities offer Master's (M.S. or M.A.) and Doctoral (Ph.D.) degrees in environmental policy, environmental and energy policy, and international environmental policy.

Related Degree Options for Environmental Policy
<!- mfunc search_box_body ->
<!- /mfunc search_box_body ->
What Kind of Societies and Professional Organizations Do Environmental Policy Analysts Have?
The Association for Public Policy Analysis and Management, located in Washington, D.C., is dedicated to fostering excellence in public policy research, analysis, and education. It publishes the Journal of Policy Analysis and Management, offers networking opportunities through domestic and international conferences and its listserv, funds awards, and hosts job listings and career advice.
Related Degree Spotlight: Energy Policy and Climate Online Masters
Energy Policy and Climate is presently in a period of growth thanks to the need and desire for international co-operation on creating a sustainable world. In order for professionals who work in this area, we need graduates qualifying in areas that promote the multi-disciplinary approach to balance the data from science against the economic needs and to balance research against real-world problems. These new degrees remedy the knowledge gap between science and law.
*2020 US Bureau of Labor Statistics salary figures and job growth projections for environmental scientists and specialists reflect national data not school-specific information. Conditions in your area may vary. Data accessed September 2021.