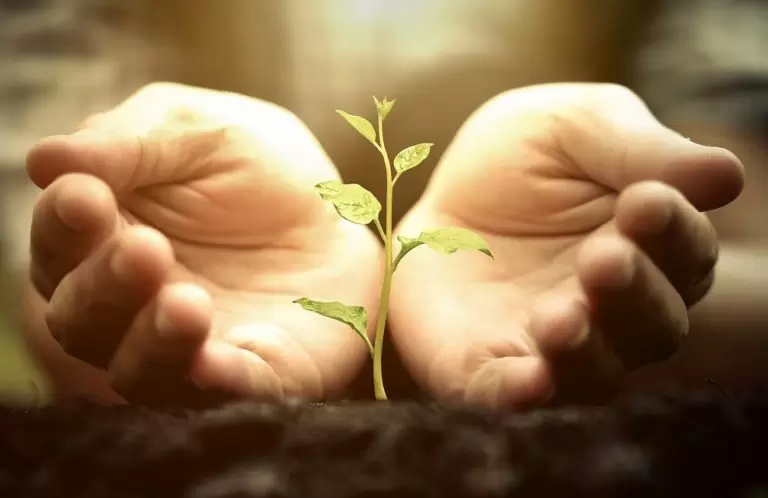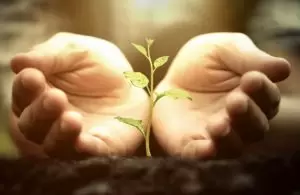 Preservation Planners seek to protect landscapes from development, not because of any single issue, but because of its general significance.
What Does a Preservation Planner Do?
Conservation is a growing area and has been for the last few decades as environmental sciences develop. One of the main causes for which environmental professionals and activists fight, is preservation of existing landscapes. These landscapes may have environmental significance for the local ecology or for the wider environmental biology. However, they may have cultural significance - such as modern importance to local communities, or archaeological significance in its wider context. These types of landscape tend to be allocated as State Parks or National Parks but not in all cases.
It is the job of the Preservation Planner to preserve and enhance landscapes as they are. No landscape is pristine or complete wilderness. Any geography is the result of thousands of years of both natural and human influence. These influencing factors often create unique landscapes that are worthy of preservation, even if they are not deemed important enough for legislative protection. Preservation Planners plan and implement elements that impacts the least change on a landscape - either for cultural value or for something less quantifiable such as aesthetics.
Where Does a Preservation Planner Work?
As a type of conservationist, much of the data around this job type applies to Preservation Planners. Around 1/3 work for Federal government, typically in roles for government conservation organizations such as the NPS. Their ongoing work will include conservation, preservation of protected sites and habitats, restoration and clean up following disaster, education and outreach. 24% work for state government and 17% work for local government, fulfilling much the same roles under local jurisdictions rather than nationally.
10% work for social advocacy organizations. These will include third sector (charitable) bodies such as Greenpeace or local, land based advocacy for specific areas for preservation. This is still a significant section of the professional population and one of the largest non-government sectors to employ such professionals.
A smaller section of the professional body works for private organizations and for owners of private lands who wish to preserve or restore landscapes while not being under Federal or state obligation to do so. Examples of this include ecoparks, zoology parks, private parks and gardens (both open or closed to the public).
<!- mfunc search_btn -> <!- /mfunc search_btn ->
What Is the Average Preservation Planner Salary?
The median pay for preservation planners, who fall under the broader BLS category of urban and regional planners, was $75,950 as of May 2020. The lowest 10% earned about $46,830. The highest 10% earned about $118,280. Higher paying roles were dependent on experience and where they are employed.*
Preservation Planning Jobs & Job Description
Recent Preservation Planning Job Listings
Use the search box below to find all the preservation planner job listings in our job board.
A Preservation Planner can be employed by several types of employers, such as local, state or federal government, museums, libraries, or private consultants. The specialized set of skills and responsibilities for a Preservation Planner can be comprised of:
A Diploma or Bachelor's Degree in Historic Preservation, Architecture, Planning or a related field of study
Ability to work independently and as a contributing member of a team with coworkers, clients and volunteers
Detail oriented and a capability to perform work projects with a high degree of accuracy
Assess and review various types of historical data, drawings and graphical information
Fluent in computer software programs related to preservation planning and ability to learn new technological software programs
Possess excellent organizational skills to maintain documents and data
Capacity to design various technical reports and spreadsheets
Knowledgeable in planning, as well as the laws and regulations related to historical, urban areas and communities
Respond to public inquiries and concerns when required by company of work
A senior level Preservation Planner typically incorporates management responsibilities and requires additional skills, which can include:
Possess a Master's Degree or Bachelor's Degree in Historic Preservation, Architecture, Planning or a related field of study
Possess years of experience in preservation planning and architecture
Provide fresh concepts and ideas for difficult planning situations
Perform thorough risk analysis on project plans and address opportunities that arise
Complete applications for grant funding and maintain project deadlines
Oversee personnel or volunteers involved in projects
Negotiate project and budget terms with consultants and contractors
Plan meetings and training sessions for management and personnel
Design and maintain project budgets outlining costs of various planning stages
What Is the Job Demand for Preservation Planners?
Employment in this area is expected to grow 7% between 2020 and 2030. This is about as fast as the average for all occupations.* Jobs are generally expected to take an upward trend in Federal and state forestry, historic conservation and protected land. Federal and international obligations mean that employment is likely to be stable for the foreseeable future. Some instability in the economy could mean that this could drop in the next couple of years, especially if budget cuts to organizations such as EPA and NPS are likely. However, this is based on projections that are unlikely to occur.
What Are the Education Requirements to Become a Preservation Planner?
Preservation planning is a multidisciplinary approach requiring a broad set of skills. High School students should focus on geography and biology, as these will form the core of the conservation work. This will put students in good standing to study for degrees relevant to this career.
Prospective college students should aim for degrees in subjects such as geography, ecology and biology. However, archaeology and anthropology may also be useful, especially when working with cultural landscapes. It is important that minors and electives juxtapose and complement the main degree. Students of geography should attempt to tailor their studies to include human geography and cultural landscape concepts. Landscape archaeology is still a fledgling subject, but human impact on natural landscapes has had greater effect in the subject of geography. GIS will also be a highly useful minor, as the landscape nature of the role means this growing skill will be significantly advantageous to the student.
<!- mfunc search_btn -> <!- /mfunc search_btn ->
Masters degrees will help develop the more advanced skills and concepts such as GIS, human geography and ecology, but they are not vital. If you intend to manage your own projects and spend more time in desk-based research, you should study for a post-graduate degree. MA/MS programs encourage greater individual research and critical thinking vital to this role.
Doctorates are suitable for academia - teaching and research, and for high-level decision making, such as directorates in conservation charities and government advisory. They are not necessary unless the student seeks high-level roles.
Preservation Planning - Related Degrees
<!- mfunc search_box_body ->
<!- /mfunc search_box_body ->
What Kind Of Societies and Professional Organizations Do Preservation Planners Have?
A growing area within our understanding of landscape studies, it has the following bodies:
American Geographical Society: The largest geography organization in the US, it promotes understanding of both natural and human geography within the context of wider ecology. Their mission is to promote geoliteracy within the US
Society for Human Ecology: We are just starting to understand the wider importance of humanity's impact on all landscapes, not just the broad environment. Human ecology studies humanity's interaction with urban, rural, natural and cultural landscapes. This global body promotes understanding and education in this area.
Centre for Human Ecology: Based in Scotland, this body promotes and supports the work of academics who work in research of human ecology. They represent a wide variety of students, academics and fellows no matter where they are in the world
*2020 US Bureau of Labor Statistics salary figures and job growth projections for urban and regional planners reflect national data not school-specific information. Conditions in your area may vary. Data accessed September 2021.