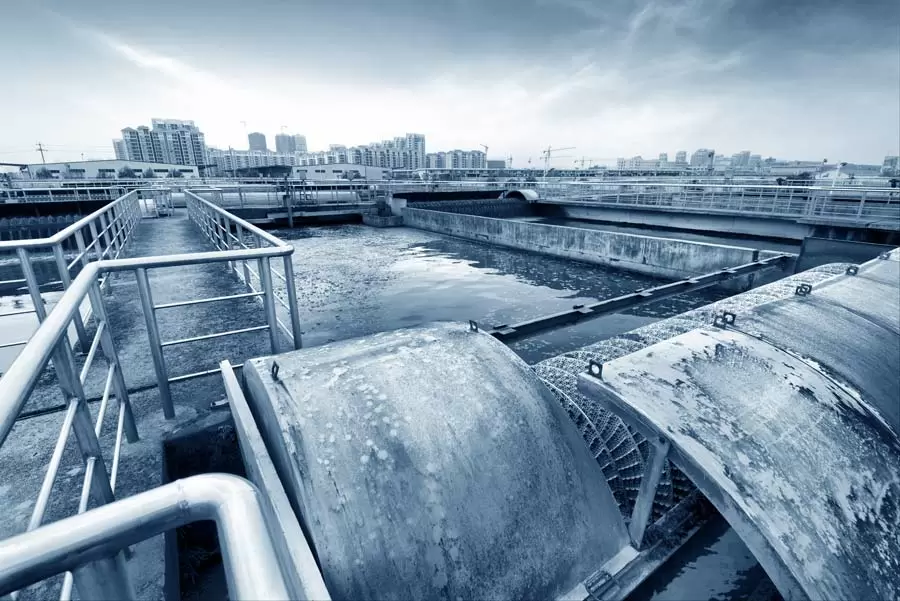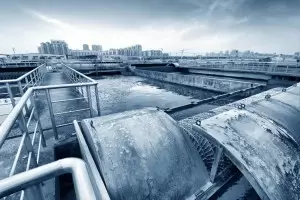 A Wastewater Treatment Operator maintains a variety of plant equipment in connection with the operation of a large wastewater treatment plants, directs lower level operators and performs related work as required.
Wastewater Treatment Operators are in charge of making sure the contamination in wastewater is breaking down effectively during the cleaning process. This is controlled through a series of processes, such as testing samples, cleaning tanks, other machinery, and making sure the treatment process is up-to-date with government safety guidelines.
Wastewater is water that has previously been used and may contain oils, chemicals, food, or sewage. Wastewater treatment facilities collect contaminated water in a central location to prevent massive pollution in rivers, lakes and the environment. A Wastewater Treatment Operator in such a facility may be responsible for replacing and maintaining systems and equipment that remove pollutants in wastewater.
What Does a Wastewater Treatment Operator Do?
Working as part of a dedicated team Wastewater Treatment Operators support the successful operation and maintenance of the wastewater treatment plant and reuse facilities to deliver on business objectives and regulatory performance standards. Wastewater Treatment Operators must have a working knowledge of the operation, maintenance and cleaning of primary and secondary wastewater treatment equipment and facilities, wastewater treatment principles, safety rules, first aid, chemical handling, wastewater sampling and process control tests.
Where Does a Wastewater Treatment Operator Work?
Wastewater Treatment Operators work mainly for government or developers and work within a treatment plant facility. Wastewater Treatment Operators are expected to work under broad direction toward the achievement of the overall objectives of the plant. A Wastewater Treatment Operator conducts routine checks, collects samples and conducts laboratory tests in order to operate and make necessary changes to the process. Wastewater Treatment Operators are also required to identify maintenance requirements within the treatment plant to ensure operational components are kept in good working order.
<!- mfunc search_btn -> <!- /mfunc search_btn ->
What Is the Average Wastewater Treatment Operator Salary?
The median salary range for wastewater treatment operators was $49,090 as of May 2020. The job demand for wastewater treatment operators is projected to decline by 3 percent between 2020 and 2030.*
Wastewater Treatment Jobs & Job Description
Recent Wastewater Treatment Operator Job Listings
Use the search box below to find all the wastewater treatment specialist job listings in our job board.
Wastewater treatment operators are critical to public health. Together with engineers, administrators and scientists, they work toward the management, protection and conservation of treated and untreated wastewater, recognizing that it is a critical part of the ecosystem. Wastewater treatment operator roles do vary from organization to organization, but most will have the following tasks as part of their scope:
Strong mathematical, mechanical and science skills
Ability to engage in logical processes for troubleshooting
Excellent interpersonal, verbal and written communication skills
Maintain treatment systems (piping, pumps, valves and tanks).
Prepare chemical treatments for plant and effluent systems.
Operate instrumentation for treatment systems and meters
Calibrate, repair, and troubleshoot treatment systems and meters
Collect field and facility samples
Create records and observations; engage in reporting of issues and lapse of best practices
Operate and maintain pumps, which includes repair and troubleshooting
Maintain vehicles, work area and equipment.
Encourage the effective use of technology to improve facility operations
Foster change at the facility to address emerging issues
Engage in continuous quality improvement activities, performance measurement and benchmarking
Articulate issues, problems and processes clearly
Demonstrate a strong commitment to plant safety activities, practices and standards
Senior wastewater treatment operators have a depth of experience and management skill that illustrate a 'leader' mentality and skillset. In addition to the standard role, wastewater treatment managers may be required to perform the following as part of the scope of senior duties:
Evaluate and troubleshoot operations at various water and wastewater sites
Identify risks and opportunities for efficiencies and improvement
Support existing contract operations sites, including evaluations and troubleshooting
Implement new technical solutions or best operating practices
Periodic auditing of overseer and/or supervisor roles at contract operations sites
Develop and implement processes to meet customer needs.
Implement best operating practices
Train operations staff on new and innovative operational approaches
Support business development activities
Conduct due diligence checks amongst human resource and mechanical processes
Prepare operational plans and strategies
Develop operational budgets
Writing operational and/or technical sections for proposals and manuals
Managing transitions for new contract operations sites
What Do Wastewater Treatment Operators Study?
Wastewater Treatment Operators must have a degree in Science or Engineering. Certification is also required typically through state agencies. These agencies often offer training courses and study materials that help students prepare for their certification examinations. Certain colleges and universities also offer wastewater treatment classes through certificate programs in the field.
While states have different requirements for becoming a certified wastewater treatment operator, all applicants must successfully pass wastewater operator certification examinations. In some cases, in order to apply for certification, prospective operators must be currently employed at a state wastewater treatment facility.
<!- mfunc search_btn ->
<!- /mfunc search_btn ->
What Kind of Societies and Professional Organizations Do Wastewater Treatment Operators Have?
The American Water Works Association (AWWA) is the largest association dedicated to managing and treating water. The AWWA provides education to water professionals, advocates for safe and sustainable water, collects and shares journals and scientific reports and creates volunteering opportunities. To be part of AWWA an annual membership fee is required.
The Water Environment Federation (WEF) is a not-for-profit technical and educational organization of 36,000 individual members and 75 affiliated Member Associations representing water quality professionals around the world.
*2020 US Bureau of Labor Statistics salary figures and job growth projections for water and wastewater treatment plant and systems operators reflect national data not school-specific information. Conditions in your area may vary. Data accessed September 2021.