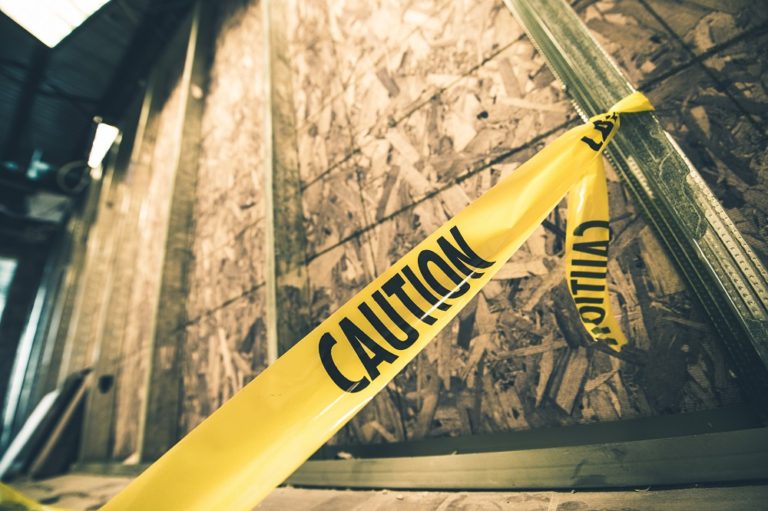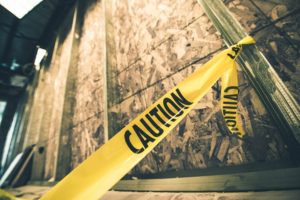 Industrial Hygienists protect and mitigate the safety of employees in the use of materials and systems.
What Does an Industrial Hygienist Do?
Industrial Hygiene is vital for workplace safety. Many people use toxic substances in the work place. Materials such as industrial cleaning fluids and testing chemicals, particles from industrial processes (fiberglass and other small fragments that require ventilation and so on) have potential public health consequences for people and the environment. They have a wide range of tasks including safety control - such as checking that ventilation systems are in full working order. They are also tasked with ensuring that safety procedures of handling materials are followed, in terms of using the correct safety equipment (goggles, gloves and overalls) and their proper storage. Sometimes, they are in charge of training others in health and safety procedures.
Their role is to anticipate and recognize problems before they arise and as they arise, and to know what to do in the event that they do arise. Workplace illness and injury costs employees their livelihoods, health and lives. They also cost businesses money (fines and compensation for the affected worker(s)) and reputation where neglect is demonstrated. They are, in many ways, an applied scientist, but they also work as engineers and safety inspectors, depending on their environment and work sector. Their job is to protect people and environments from the acts of industrial processes such as manufacturing, engineering and repair, particularly where toxic materials are used.
Where Does an Industrial Hygienist Work?
Industrial hygienists work wherever workplace safety is required - this covers almost all work environments in the USA today. They are not limited to areas where there toxic chemicals are used. They also protect environments from industrial processes and are as likely to work on a construction site as they are to work in a chemical factory. Another name for Industrial Hygienists is Occupational Health and Safety Specialists. They are closely related to other Health & Safety professionals.
18% of industrial hygiene professionals work for state and local government. They will often be government inspectors tasked with ensuring that local businesses and individuals adhere to workplace safety and the safe use of hazardous materials. Around 11% work in Federal government fulfilling much the same roles. The majority employer though will be government agencies such as CDC and the military. They will work in Federal government buildings such as colleges and universities, civic buildings and for scientific institutes.
The next largest employer is manufacturing with 16% (around one in every six). Factories have some of the highest risks to health and safety and require a large number of people tasked with the protection of employees. The last highest employer is construction with 7% of employees. Their roles will be similar to that of manufacturing.
<!- mfunc search_btn -> <!- /mfunc search_btn ->
What Is the Average Industrial Hygienist Salary?
According to May 2020 statistics, the median salary for Industrial Hygienists was $94,240. The lowest 10% in this career earned $55,390 and the top 10% earned $144,800. Government jobs paid a median salary of $90,140, while the construction industry paid a median salary of $81,850.*
Industrial Hygiene Jobs & Job Description
Recent Industrial Hygiene Job Listings
Use the search box below to find all the industrial hygienist job listings in our job board.
Determining acute and chronic health hazards and risks present in the workplace is a primary task of an Industrial Hygienist. Although the tasks will vary depending on the place of employment, many of the general tasks and requirements are:
A Bachelor's degree in occupational health and safety or related field of study
Provide injury and disease risk assessments to a variety of work environments
Capability to work on a team and individually when required
Capacity to manage time efficiently with strong organizational skills
Develop action plans for health committees and programs in the workplace
Conduct regular inspections at workplace to determine risks, such as hazardous materials, safety opportunities and biohazards
Ability to use specialized equipment and monitoring instruments to measure various hazards, such as airborne contaminants or noise pollution
Provide training to employees to reduce or eliminate injury in the workplace
Ensure that personal protective equipment is available, inventoried and in good working condition
Possess specialized licences or certifications, such as the American Board of Industrial Hygienist certification
Thoroughly investigate all aspects of workplace injury or death and construct reports and recommendations
The role of a senior level Industrial Hygienist will include many of the same tasks outlined in the entry-level position. Additional tasks and requirements that make up a senior level position are:
Several years of experience working in the field of industrial hygiene
Ability to construct policies and procedures for safe practices in the workplace
Extensive travel may be required to oversee multiple workplaces
Communicate at meetings and seminars within the workplace or with clients at a predetermined location
Ability to manage a team of individuals to carry out designated work tasks
Attend training and stay current on knowledge and applications of industrial hygiene
Design risk maps for the workplace identifying all potential hazards or risks
Evaluate risk assessment reports to determine if corrective actions were followed
Address complaints or concerns relating to workplace hazards or risks from employees or clients
What Is the Job Demand for Industrial Hygienists?
Demand for Industrial Hygienists and Occupational Health & Safety Specialists is expected to grow by 6 percent between 2020 and 2030.*
What Are the Education Requirements to Become an Industrial Hygienist?
Industrial Hygienists, at the very minimum, require a bachelor's degree. Typical BAs for this employment pathway are engineering, chemistry, physics and biological sciences. Graduates will require biological understanding of the effects of the chemicals and substances in the place where they work. Medical qualifications may be helpful, but not essential, as will those centered on workplace or environmental law.
The projected slowdown in employment demand means that those with advanced degrees such as Mas and MS will find more opportunities available. In terms of the work, masters are not essential but as competition increases, those without advanced degrees will find they struggle to compete. Masters degrees will include education and training on handling hazard materials, health physics, public health, and a greater knowledge of health and safety law.
Doctorates are necessary only for those who wish to engage in academic research, and even then towards chemistry, biology and physics rather than industrial hygiene. They may also be useful for individuals wishing to enter a specialist medical career.
Although this is not vital for practice, all professional Industrial Hygienists are recommended to seek certification.
Industrial Hygiene - Related Degrees
<!- mfunc search_box_body ->
<!- /mfunc search_box_body ->
What Kind Of Societies and Professional Organizations Do Industrial Hygienists Have?
Industrial hygiene is a large and important area with the following bodies:
American Industrial Hygiene Association: AIHA is a professional networking body and information resource for professionals in the USA. They are the largest organization of its kind, offering advice and guidance to government and the industry
American Board of Industrial Hygiene: For those seeking certification to practice industrial hygiene, the ABIH is the organization to which you will apply. They list accredited programs and international standards suitable for certification
*2020 US Bureau of Labor Statistics salary figures and job growth projections for health and safety engineers reflect national data not school-specific information. Conditions in your area may vary. Data accessed September 2021.
<!- mfunc search_btn -> <!- /mfunc search_btn ->