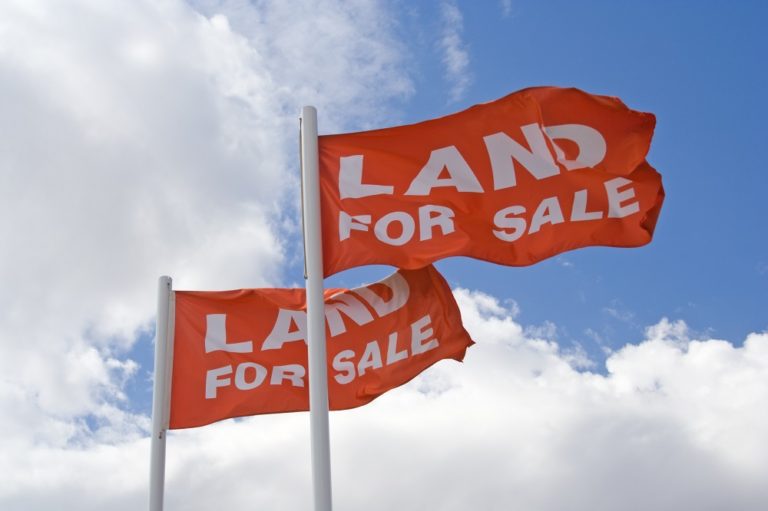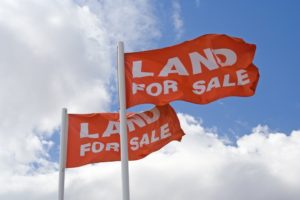 Land Acquisition Managers are involved in the buying, selling and developing land for the business that employs them.
What Does a Land Acquisition Manager Do?
As businesses grow, they may require more land in which to expand their assets and plan accordingly. Existing premises may be unsuitable for a growing or shrinking workforce, especially when located in the vicinity of other premises, it may not be possible to expand. They may prefer to build custom facilities to condense disparate workforces, or build a new construction in an area more suitable for traffic access. Land Acquisition Managers are effectively land agents and Real Estate Managers. They are tasked with finding, buying and selling land on behalf of the relevant business and disposing of land that is no longer needed - including organizing contracts that are to the benefit of the organization.
Unlike Realtors, they generally do not make a business of buying and selling land for the purpose of generating profit solely through that means. They are a type of Asset Manager. They can work in private industry, government for new facilities charity and other areas for businesses that need to buy and sell land. In environmental development and planning, they may be charged with finding land suitable for solar farms, wind farms or buying up conservation land.
They may be involved in compiling reports for decision makers or they could be in charge of making decisions, depending on their seniority level.
Where Does a Land Acquisition Manager Work?
Leaving out the 40% or so who are self-employed and make a business of buying and selling land, there is very little data available for those who are employed by a business for the acquisition of land. The majority were employed in private industry for businesses and developers. Many of these people will liaise not only with the business selling (if it is available), but also with government regarding any conservation status and the Real Estate third parties. A small number are employed by government and the third sector, but often these services will be acquired third party as their purchases are likely to be rarer than in land acquisition for private business.
It is these businesses that require ongoing services of a Landlord Acquisition Manager to streamline their land assets, ensure that land purchases run smoothly and are suitable for the future development of the business. Whether selection land for new offices, new factories, storage units or to acquire other businesses in mergers (and evaluate their building and land assets) it is an ongoing process.
Sometimes, businesses lease out their assets for lengthy periods, as they are not needed or ahead of a sale. They will also be involved in the contracts and organization of leasing land and buildings.
<!- mfunc search_btn -> <!- /mfunc search_btn ->
What Is the Average Land Acquisition Manager Salary?
The median salary for Land Acquisition Managers in May 2020 was $59,660. The lowest 10% earned a median salary of about $31,330 and the highest earning 10% earned a median salary of about $134,570. Analysts may earn a higher on average, especially where they are required to make big decisions on behalf of the business. A Director role that carries more responsibility will also come with a higher salary. Nationally, individuals with this job title number approximately 364,000.*
Land Acquisition Jobs & Job Description
Recent Land Acquisition Job Listings
Use the search box below to find all the land acquisition management job listings in our job board.
A Land Acquisition Manager assesses areas of land and determines potential for land development. With a strong background in geography, a specialized skill set is required for a career as a Land Acquisition Manager. Jobs and projects vary, but most likely include the following skills:
Ability to work independently with minimal supervision
Ability to work on a flexible schedule or a fixed schedule depending on employment
Capability to travel to various locations when required and hold a valid driver's license
Possess excellent communication skills to communicate with clients, management, builders or developers
Possess knowledge of real estate concepts and geographical knowledge of the work area
Prepare financial reports including pricing, land analysis and market research
Communicate fees to clients and determine the value of land areas
Review land acquisition contracts and ensure contractual terms are complete
Maintain computer and technical skills to utilize databases and keep analytical records
Examine properties that are not being used to their full potential and propose recommendations
Acquire negotiation skills for negotiating land acquisition contracts
Investigate land details and due diligence to determine eligibility for land acquisition
A Senior Land Acquisition Manager will oversee and manage large-scale projects. The skill set required for a senior level position includes:
A Bachelor's degree in business or a related field of study
Ability to develop land acquisition methods and plans
Oversee all aspects of land acquisition projects
Ability to multitask several projects at a particular time and highly organized
Actively seek potential land acquisition opportunities and provide consultation for clients
Interview, hire and train new land acquisition recruits
Mentor fellow land acquisition managers as required
Design work plans for developers and clients, estimating budgets and costs analysis associated with developing land areas
Communicate at meetings and conferences and provide annual objective reports
Continuously update skills to seek new methods and remain current in the field
What Is the Job Demand for Land Acquisition Managers?
Estimates suggest that job demand in this area will increase in the region of 3% between 2020 and 2030.* Land sales rarely undergo boom and bust. Even in recession, there will be land trades and demand for land for development from those businesses still undergoing contraction. Land is one of the great commodities. Even where there is no work in the existing business, they may find work as Realtors or in other areas of land trade. Demand is likely to remain steady for the foreseeable future.
What Are the Education Requirements to Become a Land Acquisition Manager?
Although some roles may be open to students with a High School Diploma, most organizations employing people in this role will require a bachelor's degree at the minimum. Recommended degrees include finance, civil engineering (especially where land development is concerned), and construction related degrees. In some cases, environmental land management degrees such as ecology may be helpful, as well environmental law.
Master's degrees are generally not necessary unless some degree of specialism is required, for example in environmental engineering. This would include instances where land is being bought up for reengineering to create conservation areas rather than industrial or commercial premises. Doctorates are not required.
Increasingly, they are expected to have an understanding of technology around environmental engineering. If not technical knowledge of GIS systems, they are expected to understand digital map generated data. Therefore, any student taking such a degree program should take relevant technology and map based minors and electives, with GIS and cartography being amongst the most important.
Land Acquisition - Related Degrees
<!- mfunc search_box_body ->
<!- /mfunc search_box_body ->
What Kind Of Societies and Professional Organizations Do Land Acquisition Managers Have?
Invertebrate Biology is an internationally important discipline. There are many global groups to aid research of these vital species.
Land Trust Alliance: The LTA advocates for the conservation of land across the world, fighting to preserve millions of acres every year. For Land Acquisition Managers in conservation, this is the umbrella body
Institute of Real Estate Management: This body is an international organization fighting for ethics and standards in the land trade, offering a number of membership types dependent on employment sector
Industrial Asset Management Council: The leading body for business and corporate traders, so the most relevant body to Land Acquisition Managers working in the industrial rather than residential or commercial sector
*2020 US Bureau of Labor Statistics salary figures and job growth projections for property, real estate, and community association managers reflect national data not school-specific information. Conditions in your area may vary. Data accessed September 2021.
<!- mfunc search_btn -> <!- /mfunc search_btn ->