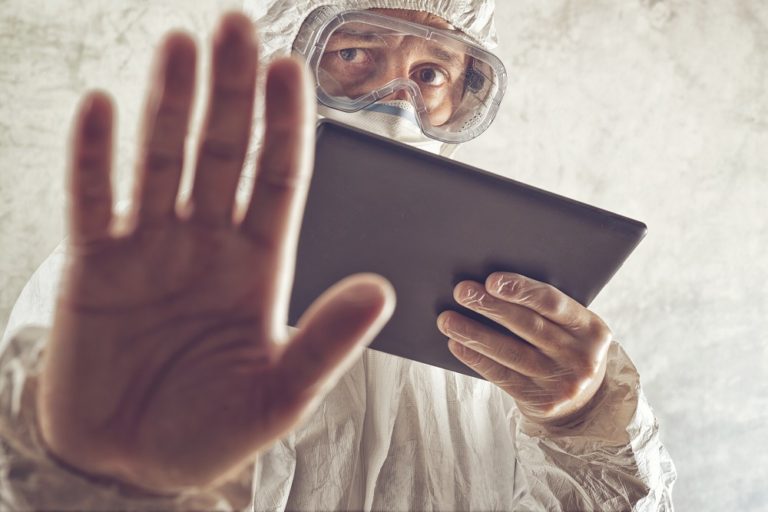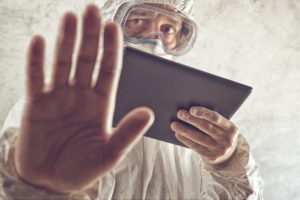 Pollution Prevention Technicians work in Health & Safety, looking out for signs of pollution and associated hazards.
What Does a Pollution Prevention Technician Do?
There are many subdivisions in the world of professional health and safety. There are those who train those who work with hazardous materials, health & safety managers who oversee compliance, engineers who design systems and environmental health and safety to look for potential environmental damage. We have also recently started to understand associated problems of sound pollution. Many countries in the western world now have specific guidelines and legislation on dealing with noise pollution.
Pollution Prevention Technicians fulfil a number of tasks within the field. Their role is to examine the premises and storage methods of organizations that use potentially hazardous materials. They work with substances such as pesticides, chemical fertilizers, cleaning products and anything else that could lead to environmental pollution and damage should a leakage or spillage occur. They compile reports and make recommendations to decision makers in organizations about their safety practices.
Their second main role is the enter areas at risk from pollution and assess the potential or existing damage. They will take air and water samples to understand the potential threats to wildlife and the ecology. Similar to visiting premises, they may make recommendations to individuals and local organizations about protection of a landscape.
Where Does a Pollution Prevention Technician Work?
Pollution Prevention Technicians work in a wide range of industries and in all three major sectors - public, private and charitable. According to 2014 statistics, the majority employer of this type of professional is state and local government, employing 18%. They will typically work on behalf of government, visiting threatened landscapes, private businesses and those adjacent to areas with the potential for damage. They will report to government for decision makers to make recommendations or take sanctions. Federal government employs 11% of these professionals, fulfilling similar roles.
16% work in manufacturing, employed by the industry and for those businesses to ensure that the organization adheres to safety requirements and law on a day to day basis, perhaps even engaging in direct training and monitoring. They will be responsible for health and safety reports.
Around 10% work for third party professional and scientific technical consulting. They will work as an exterior party, hired to give advice and guidance on storage, use and prevention measures. They may produce a report for the organization or for government against an organization accused of hazardous actions.
Around 7% work directly in construction. Building sites use and store vast quantities of potentially hazardous material. These need regular monitoring and recording.
What Is the Average Pollution Prevention Technician Salary?
The median pay for all occupation health & safety employees, according to 2015 statistic, was $70,210. The fully calculated range was $40,890 for the lowest 10% earners and $102,980 for the highest 10% earners. The highest paying sector was Federal government at $78,510. Third party technical consultants came in second, paying just over the median at $72,490. Manufacturing also paid above the median at $71,530. Below the median is construction at $67,920, with state and local government paying the lowest at $58,830.
Pollution Prevention Technician Jobs & Job Description
Recent Pollution Prevention Technician Job Listings
Use the search box below to find all the pollution prevention job listings in our job board.
A Pollution Prevention Technician monitors and assesses variables such as noise, air, water, and waste that can contribute to acute and chronic pollution in the surrounding environment. The skills and requirements required for a Pollution Prevention Technician can include:
Hold a Bachelor's Degree in Environmental Studies or a related field of study
Competent computer skills and knowledge of computer programs related to pollution prevention
Ability to wear personal protective equipment and possess an understanding of personal equipment required for job tasks
Work sites may include extreme environmental conditions and strenuous physical positions
Produce and submit dangerous waste reports in accordance to local, state or federal laws and regulations
Organize pickup/delivery of various waste types to ensure optimal pollution prevention
Produce and maintain accurate records and data logs of items such as solid waste disposal, chemical usage, equipment filter change outs, hazardous waste disposal, noise levels and air particulates
Conduct regular inspections/audits to measure levels of possible pollutants
Inspections and measurements may be conducted in factories or in the field requiring travel to field sites
Ability to accurately produce samples and measurements from the field using specialized instrumentation
Participate in training programs to maintain current on topics of pollution prevention
An upper level position as a Pollution Prevention Manager can include many of the same skills previously listed as a Pollution Prevention Technician. Additional skills and responsibilities may include:
Specialized training and academics in an industry or area of pollution prevention
Oversee a multitude of operations including, but not limited to equipment change outs, chemical and waste shipments, upkeep of storm water, noise levels, and air filtration systems
Create working policies and procedures regarding a variety of pollution factors such as chemical usage, storm water, and waste disposal
Work closely with additional personnel, such as those in the Environmental Health and Safety field, to ensure that policies work together and provide optimal levels of pollution control
Possess a high degree of interpersonal skills to communicate easily with a team of technicians, fellow employees, or upper management
Ability to work independently and manage personnel
Perform pollution risk analysis at work sites and produce reports and data logs
Acquire a wealth of knowledge pertaining to pollution and the Environmental Protection Agency, as well as local, state and federal environmental laws and regulations
Develop and conduct routine meetings with personnel to collaborate reports, issues and safety requirements
What Is the Job Demand for Pollution Prevention Technicians?
Health and safety employment is expected to grow around 4% in the decade between 2014 and 2024. This is less than half the median for all jobs across the US. This significant slowdown is largely believed to be the development of technologies to improve health and safety procedures. This slowdown will be most apparent in manufacturing as safety standards improve. However, in this particular division, we may see employment moving in line with the average. This is due to an improvement in state, Federal and international laws on environmental protection.
What Are the Education Requirements to Become a Pollution Prevention Technician?
Pollution Prevention Technicians, as a type of OHS Specialist, require a bachelor's degree at the minimum. Students at high school should study sciences, typically physics and math, but for this line of work, biology and chemistry should also suffice. Good grades should be required to study for degrees in similar subjects. However, where possible, the student should study health and safety or other related degrees to ensure maximum opportunity to work in this field. Environmental science may be advantageous as a minor or elective to provide the background in pollutants and pollution prevention.
Master's Degrees are not vital in most roles, but in areas where there is high competition for roles, it will be advantageous. A good choice of MA/MS would be industrial hygiene or health related qualifications, especially where treatment may be necessary. Doctorates are suitable for academic roles and research, but these are small in number because this type of role is practical and not academic.
Certification may be required in to practice in some states regardless of the final qualification, so ensure that you examine all opportunities here. Other specialist training may be available but not vital for the job; these can improve your employability and development and help you find a relevant niche.
Pollution Prevention - Related Degrees
<!- mfunc search_box_body ->
<!- /mfunc search_box_body ->
What Kind Of Societies and Professional Organizations Do Pollution Prevention Technicians Have?
The following organizations exist for this type of professional.
Occupational Safety and Health at Work: Providing safety and health data to government and private organizations, their information helps shape policy, procedures and legislation around safety in the work place - not just for personal safety, but environmental and pollution based too