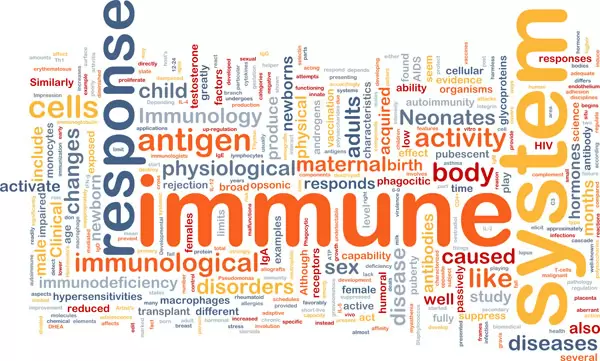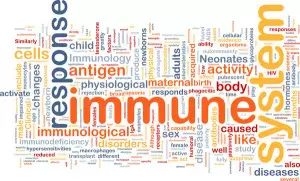 Immunology is a broad field of biology involving the study of the immune system, also known as the body's defense system. Immunology deals with both the normal and abnormal functioning of the immune system.
An immunologist is a person who studies the immune system, either in humans or animals. The immune system is the body's defense against disease. For example, your immune system is what fights off a cold or flu. Immunologists study how the immune system works, how environmental factors influence its functioning, how and why immune system disorders develop, and how to treat these disorders.
What Does an Immunologist Do?
Immunologists study, diagnose, treat, and help prevent immune system disorders like severe allergies, asthma, lupus, and rheumatoid arthritis. Some do pure research in laboratories to help us understand how the immune system works, and why it sometimes doesn't function correctly, leading to conditions like lupus and multiple sclerosis. Clinical immunologists work with patients directly, diagnosing and treating people with immune system disorders and developing new test methods. Some specialize in preventing rejections of organ transplants. Others create vaccines.
Environmental immunologists study how natural and chemical substances found in the environment may affect the immune system or cause adverse health effects like cardiovascular disease, cancer, allergies and asthma, and autoimmune disorders. They may focus on indoor or outdoor pollutants. They conduct experiments to study how immune responses are affected by environmental pollutants and life style factors, and the molecular mechanisms behind these effects. Some environmental immunologists focus on the immune systems of wildlife. Their research could help develop cures or treatments for threats like white nose syndrome in bats or chytrid fungus disease in frogs.
Where Does an Immunologist Work?
Many immunologists teach and conduct research at universities. Others work for government health agencies, where they're typically involved in laboratory research. Some are employed by pharmaceutical and biotechnology companies, where they help develop new medical products and treatments. Many are clinicians who work in medical offices, treating patients with autoimmune diseases. Since autoimmune diseases are not contagious, little risk is involved in clinical practice. Veterinary immunologists treat and prevent infections, diseases, and immunological conditions in animals. Immunologists typically work full time during standard business hours.
<!- mfunc search_btn -> <!- /mfunc search_btn ->
What Is the Average Immunologist Salary?
The U.S. Bureau of Labor Statistics reported a median salary for immunologists of $91,510 as of May 2020.*
Immunology Jobs
Recent Immunology Job Listings
Use the search box below to find all the immunologist job listings in our job board.
Immunologists develop tests and analyses that examine how the human body fights disease. They are interested in both viral and bacterial pathology as well as immune system function in humans and animals, and the applications of these fields for health and medicine. While jobs do vary from role to role, immunologists generally perform the following tasks as part of their professional scope:
Find useful biomarkers of illness for clinical applications
Use available and emergent data for potential therapies
Read current scientific literature and research in immunology and related fields
Be an innovator to improve conventional immunological techniques
Prepare to push boundaries to advance the knowledge of experimental immunology
Design and execute laboratory and clinical experiments
Work in collaboration with an interdisciplinary team comprised of other bench scientists, immunologists, geneticists and bioinformaticians
Establish experimental protocols and procedures relating to biology and efficacy of trial candidates
Collaborate with external stakeholders and vendor networks
Senior immunologists are often given managerial tasks in addition to those scientific tasks already within their scope. Such tasks usually focus on budgeting, communications, and milestones for a particular project. Common tasks are:
Collaborate with work group to determine doses, safety and efficacy of the chosen therapeutic approach
Manage project benchmarks and results
Planning and coordinating projects involving the analysis and evaluation of immunological markers
Ensure that recordkeeping and data collection methods are accurate for clinical and lab work while adhering to patient confidentiality regulations
Negotiating use of third party resources
Establishing effective workgroup systems for communication and budgeting
Advising administrators and healthcare policy makers of developments in the field
Providing consultation to external agencies, professionals, or researchers
Planning, organizing, and participating in outreach and advocacy programs
Designing and implementing team budgets, milestones, and benchmarks
Assisting and mentoring team members
What Is the Job Demand for Immunologists?
Job opportunities for immunologists are projected to grow 17 percent between 2020 and 2030, which is faster than average for all occupations.*
<!- mfunc search_btn -> <!- /mfunc search_btn ->
How Do I Get an Immunologist Degree?
Becoming an immunologist requires extensive education and training. A bachelor's degree is only the first step. Clinical positions involving work with patients require medical school and an M.D. Many schools offer pre-med programs leading to a B.S. A major in biology is another option. Either way, courses in biology, chemistry, organic chemistry, physics, statistics, and mathematics are very important. Students of environmental immunology learn basic immunology, toxicology, disease pathways, and research methods.
The next step is passing the Medical College Admissions Test (MCAT) for admission to medical school. A residency is required after completing medical school. Residents will conduct extensive lab work to gain experience with immunological testing methods.
At this stage, aspiring immunologists must obtain a medical license, then become certified by either the American Board of Pediatrics (ABP) or the American Board of Internal Medicine (ABIM). Finally, candidates must then become board-certified in immunology. This involves an additional 2-3 years of fellowship training in an Accreditation Council for Graduate Medical Education (ACGME)-accredited immunology training program, then passing an exam. Immunology certification is issued by the American Board of Allergy & Immunology (ABAI).
Practicing immunologists must also be licensed by their state medical board. Immunologists must participate in professional development activities to maintain their licensure and certification. ABAI requires 25 credits per year and passing scores on periodic assessment exams to maintain immunology certification. All told, becoming an immunologist requires at least 9 years of post-baccalaureate education.
Scientific research and university faculty positions require a Ph.D.

Related Degree Options for Immunologists
<!- mfunc search_box_body ->
<!- /mfunc search_box_body ->
What Kind of Societies and Professional Organizations Do Immunologists Have?
2020 US Bureau of Labor Statistics salary figures and job growth projections for medical scientists reflect national data not school-specific information. Conditions in your area may vary. Data accessed September 2021.