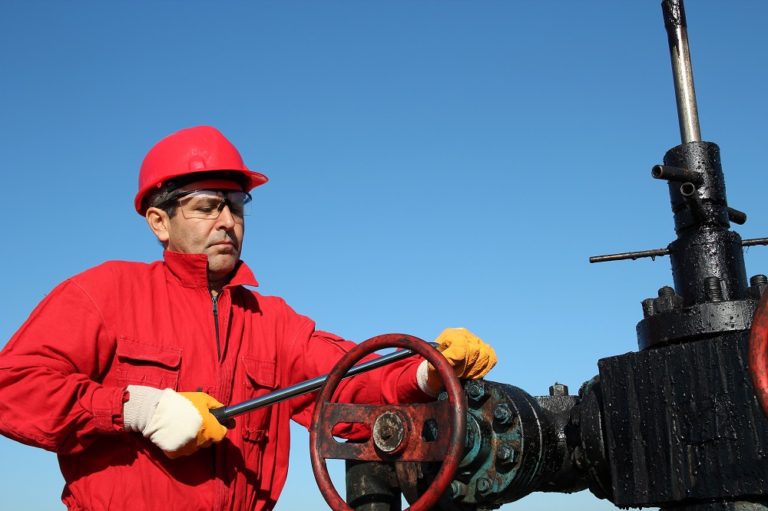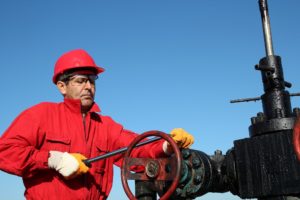 Geological and Petroleum Technicians are the backbone of the petroleum industry, working on the front lines in collecting and analyzing samples.
What Does a Geological and Petroleum Technician Do?
Geological and Petroleum Technicians are the front line employees for the globally important petroleum industry. Their roles are roughly broken down into two types, though in some areas these tasks and responsibilities will overlap. They are responsible for collecting and examining scientific data such as geological information from the environment as it is useful to petroleum prospecting and resource collection.
Those who work in the field will spend their time collecting samples of rock in order to determine its usefulness for the relevant resources, or for indicators of such information as the size of the pocket or location. They will use seismic equipment, ground penetrating radar and other advanced technologies in the gathering process. They do not just look for information on oil, but in relevant field for gold and other precious or useful metals, minerals and hydrocarbons. Their information may be valuable to decontamination technicians when a site or mine is closed.
In lab or desk work, they will spend their time analyzing the data gathered by the fieldworkers, may work with complex data sets and produce reports for senior decision makers. They may use technology such as GIS to map large areas for likely places to mine for resources, working with specialists who can shed light in greater detail. They will work with both visual data provided by the maps and previously published data to provide a comprehensive scientific report.
Where Does a Geological and Petroleum Technician Work?
In 2014, it was calculated that in the US there are some 16,500 Geological and Petroleum Technicians. Around one third are employed near sites in support activities for mining engineers and management to help them make the right decision(s). They will work on or near the site offering guidance and producing scientific reports for the facility.
Around one quarter work with extraction facilities directly. This will include at the mine or rig offering day to day support and data on activities. They will work on call and not with a 9-5 schedule, sometimes many miles away from settlements.
Around 10% work for engineering services, typically off-site, offering advice and support to those tasked with direct intervention in building or planning a mine or extraction facility. Lab work accounts for around 6% of employees and the remaining 4% are in third party technical consulting services.
<!- mfunc search_btn -> <!- /mfunc search_btn ->
What Is the Average Geological and Petroleum Technician Salary?
The median pay for all Geological and Petroleum Technicians in May 2015 was $55,610. Depending on the industry, there is variation to the salary. Typically, those who work in oil and gas extraction can expect the highest median salary. This was recorded at $68,650. Management scientific consulting, and mining support came in around the overall median average. Lab workers receive, on average, $10,000 less than the median.
As with everything, there is great variation with experience, location and demand. Lowest 10% of Geological and Petroleum Technicians earned under $24,840 while the highest 10% earned in excess of $98,620.
Petroleum Technician Jobs & Job Description
Recent Petroleum Technician Job Listings
Use the search box below to find all the petroleum technician job listings in our job board.
The petroleum industry is a multi-billion dollar industry and is renowned for its very demanding careers. A Geological and Petroleum Technician's job will vary depending on the hiring company but the general components and duties are as follows:
A Bachelor's degree in petroleum engineering, geology or related geoscience field
Strong working knowledge of the geological features in the geographical area of work
Ability to work outdoors in varying environmental and weather conditions
Ability to work in remote camps and oil fields lacking elaborate - or sometimes basic - modern amenities
Extensive travel may be associated to visit various work sites
Long periods in an office may be required - data compilation and analysis may be done inside at an office or laboratory
Study the underground geology using different techniques including core sampling, drilling, and seismic reflection in high resolution
Utilize drilling equipment, large trucks, construction equipment, or any other type of specialized equipment required to perform tasks
Determine reservoir location and characteristics of oil and gas reserves
Possess excellent verbal, written and technical skills to produce accurate logs and reports of written, graphical and mapping geological information
Inspect and calibrate equipment regularly
Provide or outsource maintenance on equipment
Senior level positions, such as a Senior Geological and Petroleum Technician or Geological and Petroleum Manager require similar job duties as an entry level Geological and Petroleum Technician with additional duties. These additional duties or requirements can be:
A Bachelor's degree in petroleum engineering, geology or geoscience related field with extensive work experience or a Master's degree or Ph.D. in petroleum engineering, geology or related field of study
Ability to travel to multiple work sites and provide insight or recommendations to work being done
Evaluate the field sites and design sampling methods, work plans and budgets
Develop new means of studying the subsurface geology taking into account costs and time value
Manage field crews and train crews accordingly at work sites
Use simulation programs to predict project outcomes
Possess strong presentation skills to create and present geological information to stakeholders and clients
Present information by a means that can be absorbed by a variety of audiences
Provide educational support at government, client or management meetings
Attend meetings regularly as required
Aid in the identification, development and analysis of new oil and gas reservoir sites
What Is the Job Demand for Geological and Petroleum Technicians?
Job demand is expected to grow in the region of 12% between 2014 and 2024, according to BLS data. This is nearly double the average job growth demand in all industries. Even with the growth of cleaner and greener technologies now a force to be reckoned with, there is still a demand for fossil fuels to cope with our growing energy demands. The area with the most growth globally will be natural gas. It is cleaner, safer and cheaper than oil and coal and many untapped resources lay beneath the surface. As production increases (and it is increasing in some areas) more technicians will be needed to monitor the ongoing work.
What Are the Education Requirements to Become a Geological and Petroleum Technician?
Education requirements depend on the job role, location and demand, but a degree may not always be necessary. We do, however, recommend a degree without extensive experience. An Associate's Degree will be required for most entry level jobs, although anybody leaving High School with a diploma should train in applied science with a post secondary education certification (whatever form that takes in your state).
Colleges around the country now offer a flexible approach to this applied science. You could forego the degree route if you have strong IT skills and are taking or have studied geoscience technical qualifications. Something like GIS would be suitable although you may need to demonstrate aptitude or an ability to learn about geology.Research GIS degrees.
Degree students should take a geology degree and take GIS options or surveying where possible, especially if they intend to work in the field. Computer science would be a great advantage; chemistry would be advisable not essential. A Master's Degree would be advantageous where the candidate wishes to specialize, for example to become a GIS Technician, but this is not essential, as most education in the role will be carried out on the job with a good background. Doctorates are only advisable for those who wish to teach in a university capacity.
Petroleum Technician - Related Degrees
<!- mfunc search_box_body ->
<!- /mfunc search_box_body ->
What Kind Of Societies and Professional Organizations Do Geological and Petroleum Technicians Have?
This large and important field has a number of prestigious organizations including:
American Geosciences Institute: AGI is part of the National Academy of Sciences, providing tools and networks by which any professional working in Geoscience can share information and advance the science
National Mining Association: The NMA is the organization advocating for mining professionals, no matter where they work or the job they do
Association of American Geologists: Despite the title, this is a global organization advocating for quality geoscience research, bringing together an environment for the betterment of the industry
<!- mfunc search_btn -> <!- /mfunc search_btn ->