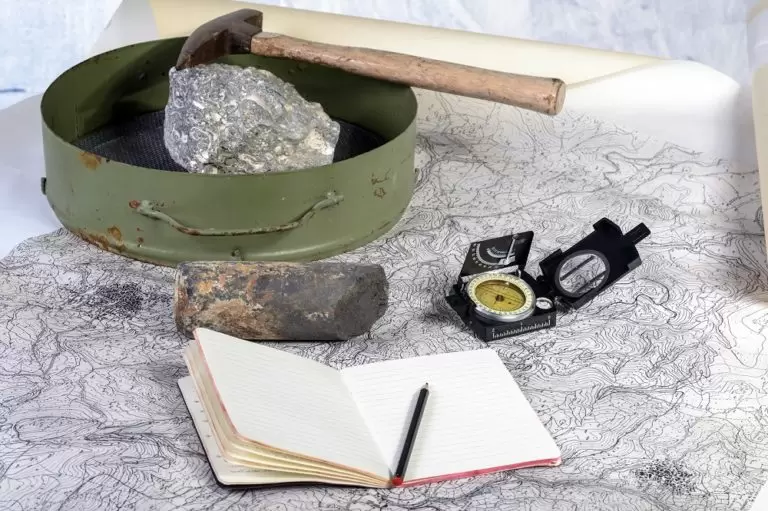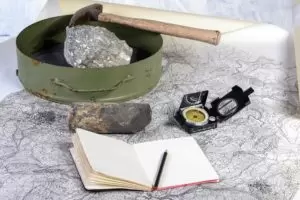 Geotechnical Lab Technicians are a type of lab technician who works with physical samples collected from geographic areas.
What Does a Geotechnical Lab Technician Do?
Lab technicians are an important part of applied science. Their collection, analysis, manipulation and examination of the reactions of physical samples have taught us much about a range of issues in the physical sciences. A geotechnical lab technician works in this type of role, but they will hand samples from geographic data including but not limited to: geology, soils, silt, plant matter and mineral deposits. They will not only study these matter, but also inclusions - for example, looking for evidence of pollution or long-term climate change, or such subtle variations as soil acidity, trends in pollen types and volcanic eruptions.
Their role is broad and vast; they could be involved in the general investigation of geomorphology, or to find out answers to specific questions. They work alongside geotechnical engineers ahead of construction work, in academia (geology, geography, climate science) to build a profile of a certain landscape. Other areas where they may work include archaeology and anthropology, looking for signs of human history within the landscape including periods when it was not occupied (and even for potential reasons for why it is vacant). Are there signs of flooding or other natural disasters? How is the environment changing and what are the forcings?
Where Does a Geotechnical Lab Technician Work?
Geotechnical and environmental lab technicians work in a range of areas. Although the type of work they carry out will be typically the same, the reasons for doing so will differ - environmental protection, government prosecution, academic research or report production for construction. The largest employer of geotechnical and environmental lab technicians is independent technical consulting services. They will be hired on a contract basis to carry out a range of tasks and produce reports for the private, public and charitable sector. They employ 26% of this type of employee.
The second largest employer is local government with 18%, the third is state government with 8%. They will carry out tasks for environmental protection and monitoring and as expert witnesses producing data in prosecution cases (environmental accident, public prosecutions).
12% work in university testing labs, either as part of academic research or for industrial application - but usually funded by the education system and government. Academic researchers, PhD graduates who also teach are likely to work in this type of environment.
Engineering services employ around 6%. Environmental testing and examination is now part of any legal requirement ahead of construction and building work to ensure that state, Federal and international laws on ecological protection are adhered to.
<!- mfunc search_btn -> <!- /mfunc search_btn ->
What Is the Average Geotechnical Lab Technician Salary?
According to the BLS, geotechnical lab technicians, who fall under the broader BLS category of environmental science and protection technicians, earned a median salary of $46,850 as of May 2020. The top 10% in this profession earn about $80,530.* These would be people with more experience, responsibilities and heading towards senior roles but still with research and processing tasks.
Geotechnical Lab Technician Jobs & Job Description
Recent Geotechnical Lab Job Listings
Use the search box below to find all the geotechnical lab technician job listings in our job board.
A geotechnical lab technician must have a strong background in hard sciences with professional experience working in a laboratory running tests. A geotechnical lab technician at the beginning of his or her career may be tasked with the following job duties:
Test and analyze samples to determine their content and characteristics, using laboratory tools or testing equipment
Collect or prepare solid or fluid samples for testing
Compile, log and record testing or operational data for review and further analysis
Maintain and update databases of lab test results
Assemble, operate and/or maintain field or laboratory testing, measuring or mechanical equipment
Perform inspection and required in-progress quality control of testing equipment
Calibrate and/or repair testing equipment
Prepare or review technical reports on sampling, testing or recommendations of data analysis
A geotechnical lab technician who has developed several years of work experience may take on more of a supervisory role. His or her job duties may include:
Participate in prospecting field trips to determine parameters of data collection and testing parameters
Supervise lab personnel and maintain internal quality control
Ensure timely execution of lab tests
Present results of laboratory testing via in person or written presentations to stakeholders
Assist management team with financial performance of lab
What Is the Job Demand for Geotechnical Lab Technicians?
Job demand for geotechnical lab technicians is expected to rise about 11 percent between 2020 and 2030.* This is slightly higher than the average for all jobs in the US at present, representing a shift in real terms in the importance of environmental testing. There is greater public interest in environmental hazards and the remit of government bodies to prosecute polluters. With greater authoritative powers, more methods of testing will develop, more tests carried out and greater paths for prosecution. The largest growth area is expected to be private labs providing technical consulting services.
What Are the Education Requirements to Become a Geotechnical Lab Technician?
Students should ensure that they have a good grounding in the hard sciences particularly math, physics, chemistry and biology - in many ways, all of these elements are required for this type of role. Geography is also a strong requirement as students will deal with geographic data requiring an understanding of theories of land formation such as erosion, alluvial deposits, geological formations, water bodies. pollutants, identifying and separating inclusions and ecology.
Most geoscience-related degrees will be useful including geology, environmental studies, ecology, environmental toxicology and anything else that might cover theory and practice of geographic areas. Where possible, the student should study GIS as a minor or elective - although this data-heavy practical science will also be suitable for work as a lab technician. Lab work will be useful, so try to tailor your studies to those that use hard data. An internship where you will gain work experience in a laboratory will certainly be useful.
A master's degree will be vital for this type of role due to the independent research, processing and analysis nature of the work - a bachelor's degree is rarely enough for employment. If you wish to work in a specific niche area, ensure the degree reflects this. You should have a good grounding in statistics and have solid analytical skills.
A PhD will be useful for those who wish to engage in lab work and teaching, although you are more likely to organize and manage projects than carry out a lot of the groundwork. Doctorates may be useful for students seeking advanced roles such as federal government policy advisory and decision-making.
Geotechnical Lab Tech - Related Degrees
<!- mfunc search_box_body ->
<!- /mfunc search_box_body ->
What Kind Of Societies and Professional Organizations Do Geotechnical Lab Technicians Have?
Geospatial analysis is a large area with many applications. Here is a list of bodies for this area of study
*2020 US Bureau of Labor Statistics salary figures and job growth projections for environmental science and protection technicians reflect national data not school-specific information. Conditions in your area may vary. Data accessed September 2021.
<!- mfunc search_btn -> <!- /mfunc search_btn ->