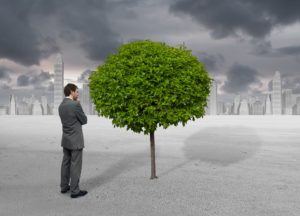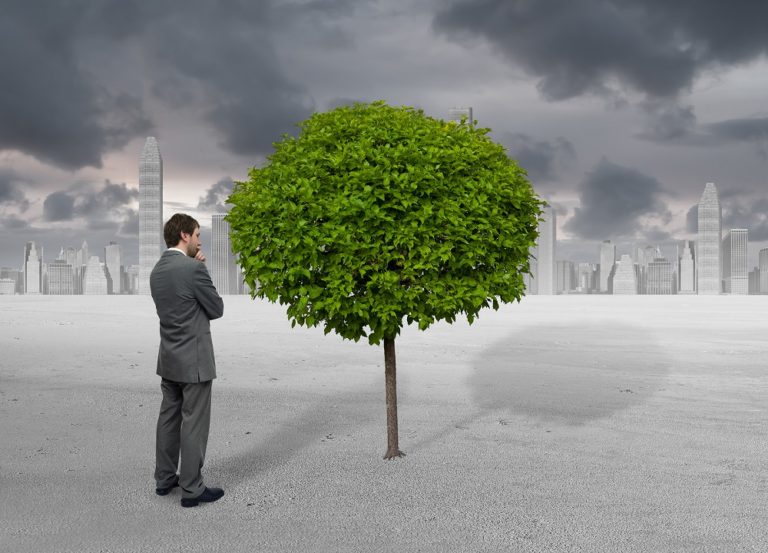 A Land Management Specialist has a range of skills in the upkeep of natural resources.
What Does a Land Management Specialist Do?
A land management specialist will often be responsible for management and upkeep of a number of preserves or conservation areas. Part of their role will be that of land steward or forester and they will be required to maintain trails, paths and clearings using common tools of the trade (such as power saws, chainsaws, lawnmowers and chopping tools such as pruners and hand saws). They will also in some cases be responsible for the upkeep of these tools ensuring proper maintenance in use.
Their practical knowledge is invaluable in designing structures along the trail of a natural habitat such as benches, bridges, signage and elevated boardwalks (such as where areas of wetland require protection from human traffic and elevating the path is the best way to achieve this).
They are at the front line of assisting restoration activities including removing invasive species. However, they will also be involved in designing and implementing logistical plans associated with this type of role including setting up monitoring equipment acquiring data, setting up projects with contractors, volunteers and other employees. Their role may include some planning.
They will have invaluable knowledge of property boundaries and conduct efforts to remove, repair and counteract vandalism and natural damage. Their role is both public facing and behind the scenes. This is often the type of person to engage with the public, offering information, listening to concerns and acting on information received (wildlife crime, vandalism etc). They differ from environmental resource managers in that they work on the ground and with land users and land use planners in that they see land as more than a resource.
Where Does a Land Management Specialist Work?
This is a type of conservation scientists, blending ecological understanding with public use with practical skills. According to 2015 data, the largest employer of this type of role was the Federal government, employing 34% or just over 1/3 of all people with this type of job in the USA. They worked for Federal government bodies such as the NPA and EPA and for areas of protected land that require active management. The second largest employer was state government, employing 24% or just under ¼ of all employees. Their roles are similar to those in the Federal government but they will work for state parks and other state conservation areas. Local government employed 17%. The government, in any form, employed the largest number of people working in this type of role.
Social advocacy (typically conservation charities) employed the fourth largest number at 10%. This involves privately held land (for example, for summer schools that own land privately) or simply for conservation.
What Is the Average Land Management Specialist Salary?
No active data is presently available for this type of role, but the salary is likely to reflect conservation scientists and foresters. These reflect similar salary details. According to 2015 statistics, the median salary for conservation scientists was $61,110 with a range of $37,380 to $91,830. The median for forestry was $58,230 with a range of $38,660 at the lowest 10% and $84,980 at the highest 10%. The salary for a Land Management Specialist is likely to be in this area due to the overlapping qualification and interest areas.
Land Management Jobs & Job Description
Recent Land Management Job Listings
Use the search box below to find all the land management specialist job listings in our job board.
A land management specialist role combines several of the hands on responsibilities of a forester and conservationist with the public-facing duties of a park ranger or land use planner. An entry level land management specialist may be responsible for the following job duties:
Monitor and maintain trails, paths and clearings using the proper tools, such as chainsaws, lawn mowers, hand saws, etc.
Clean, maintain and repair forestry tools as necessary
Patrol park or forest areas to protect resources and prevent damage
Thin and space trees and control weeds and undergrowth, using manual tools and chemicals
Plan for and install structures in park or open space, for instance benches, signage and bridges
Record data collected in the course of monitoring activities
Monitor for and coordinate the removal of invasive species that may impact the natural environment
Remove, repair and counteract vandalism and natural damage
Provide visitor services, such as explaining regulations, answering visitor requests and providing information
A more senior land management specialist may take on leadership and supervisory responsibilities in addition to those listed above. Additional tasks may include:
Train and lead forest and conservation workers in activities such as tree planting, invasive species removal and maintaining recreational facilities
Provide information about, and enforce regulations such as those concerning environmental protection, resource utilization and accident prevention
Supervise workers performing forestry tasks such as thinning trees
Provide project information to local, state and federal agencies and the public through brochures, bulletin boards, news releases, telephone calls and other written and verbal correspondence
Assist in developing plans for facility improvements
What Is the Job Demand for Land Management Specialists?
Job demand for conservation scientists and foresters is expected to grow some 7% between 2014 and 2024. As there is much overlap, we expect demand for land management specialists to be roughly the same. This is the average job growth of all job types in the USA throughout this period. Demand for American timber is expected to grow and conservation work is likely to be volatile for the foreseeable future.
What Are the Education Requirements to Become a Land Management Specialist?
Conservation work is a growing specialism. Although students will not necessary need a degree to become a land management specialist, the increasing practical nature of all environmental studies programs means that this is desirable. High school students should focus on geography and math, as well as English language and communication. Biology would be useful for entry into most degree programs.
Any degree that teaches practical skills will be useful. Forestry is a good choice as is environmental studies, fish & wildlife management and environmental biology. Students will need to take minors or electives that provide communication skills. GIS is also a growing requirement within this type of job and you may be expected to have this skill from the entry-level role. Where the student chooses a more academic degree, they should seek practical minors and electives such as forestry. Your responsibility for equipment and machinery means that qualifications in mechanics may also be useful. Therefore, environmental planning and design may also be a good entry point.
The practical nature of the job means that postgraduate study is usually not required. Masters may be suitable where there may be a requirement for primary research, but it will not be vital. Doctorates are unnecessary for this type of role.
Land Management - Related Degrees
What Kind Of Societies and Professional Organizations Do Land Management Specialists Have?
The following organizations exist for this type of role, including information and education
Society for Range Management: Representing scientists, students, teachers, land managers and much more, this brings together people across the country and the spectrum for a common goal
Environmental Protection Agency: The Federal government organization responsible for protecting our wild spaces, public and ecological health for the good of all Americans
US Forest Service: They are responsible for conserving, planning and managing 154 forests across the USA