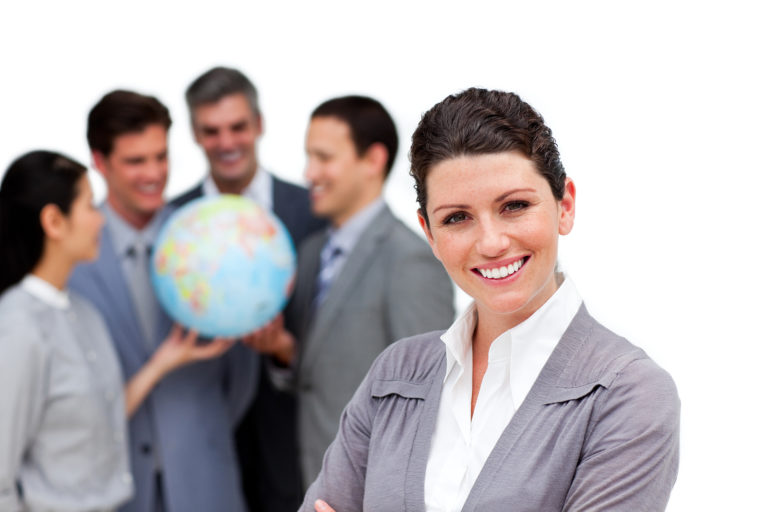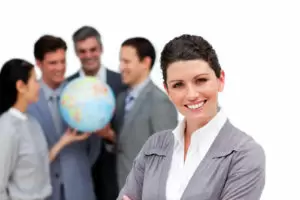 A Director of Sustainability (or Chief Sustainability Officer) oversees policy on green issues for the organization.
What Does a Director of Sustainability / Chief Sustainability Officer Do?
Around the middle of the 1990s, organizations shifted the focus of production and services with a view to improving sustainability and effective use of environmental resources. It's still not as prevalent as it could be, but many organizations now have an environmental policy that not just ensures legislation is followed but makes it a priority to examine the direction of the company. This type of employee will look at potential areas to improve the environment and the health of the environment in areas where they operate. They analyze and predict the present and future practice and watch over environmental impact on their organization's practices. However, they are also aware and adhere to the needs of profitability alongside ecological performance, and carbon footprint reduction while preserving productivity.
They report to the Chief Executive Officer (CEO) or Chairperson and any responsible executive management personnel. They have regular contact with production personnel and decision-makers as well as more senior employees and have large-scale decision-making responsibilities in line with government policy and market trends. Such areas of ecology and sustainability they may look at include procurement of raw materials (and looking to replace existing sources with something more sustainable), water user, energy consumption, and supply chain and logistics. Some of these areas directly impact profitability too.
Where Does a Director of Sustainability / Chief Sustainability Officer Work?
This area of employment is still growing within senior director jobs with no specific data at the Bureau of Labor Statistics. For the purposes of classification, the role of a Director of Sustainability or Chief Sustainability Officer is classed as "Top Executive". According to 2017 data, 23% of this type of employee was self-employed and running small businesses. However, such directors may not have specific sustainability responsibilities, but it will form part of the daily work of small business owners.
8% work in professional and technical consulting services. It is this area that will employ the largest number of directors responsible for sustainable practice within industry and services. Raw materials that use water, organic material and minerals are moving towards sustainable production and regeneration.
8% work in government roles - local, state and federal, ensuring that councils, state senates and federal bodies adhere to laws and demands of the population. Government is also a consumer of raw materials and products and must adhere to laws and regulations too.
7% work in manufacturing. Industry has been slow to adopt sustainability, but there are far more of this type of director than there was 20 years ago and the next 20 is expected to be a major growth area, especially as the "green economy" takes hold, moving to renewable energy production.
7% work in healthcare and social assistance. Public health is a consumer of products and services, not a producer, and so costs are a constant area of examination. Directors of Sustainability who work in this area are constantly looking to source cheaper and sustainable alternatives to current supplies.
What Is the Average Director of Sustainability / Chief Sustainability Officer Salary?
BLS report shows that in 2016, the average salary for all top executive jobs was $181,210. This is one of the highest paid roles in business. The lowest 10% of earners reported a salary of $69,780 while the highest 10% of earners were reported to earn around $208,000 per year. The highest paying sector was professional, scientific and technical consulting at over $208,000. Such roles often require specialist technical knowledge. The second highest was manufacturing at $201,292; industry is presently a highly competitive area with globalization placing a strain on domestic manufacturing. Healthcare was third highest paid at $150,300 with government jobs coming in fourth at $107,850.
Director of Sustainability - CSO Jobs & Job Description
Recent Sustainability Director Job Listings
Use the search box below to find all the director of sustainability job listings in our job board.
A director of sustainability monitors a company's environmental impact and advocates for ways to improve it. A management position, CSO positions generally require several years of experience. Their job description includes the following job tasks:
Monitor and evaluate an organization's production, manufacturing, shipping and receiving processes as they relate to sustainability and environmental impact regulation compliance
Identify inefficiencies or areas where the company can improve their environmental impact
Write reports detailing results of evaluations and present them to management, along with recommendations for improvement
Set guidelines or benchmarks for a company's environmental impact
Ensure company's compliance with all state and federal environmental statutes and regulations
Develop and deploy sustainability department budget
Work with various departments to incorporate sustainability practices and set conservation and environmental goals
Lead training sessions or workshops on sustainability practices for employees
Participate in management or board meetings with company leadership
What Is the Job Demand for Directors of Sustainability / Chief Sustainability Officers?
Demand for al top executive roles is expected to grow 8% between 2016 and 2026, slightly faster than the average of all jobs in the US. Increasingly, organizations need good decision makers making succinct and sustainable decisions in all areas. This remains a highly-paid role with high stakes. CSO roles are expected to grow faster than this. According to Forbes, the number of directors responsible for sustainability doubled between 1995 and 2003 and doubled once more between 2003 and 2008. Those looking for directorships and with a background in the environment may find more options and better pay.
What Are the Education Requirements to Become a Director of Sustainability / Chief Sustainability Officer?
All directors typically need a bachelor's degree in all cases, but for CSOs / Sustainability Directors, you will need specialist environmental knowledge. High school students should ensure they achieve good grades in math and the hard sciences (biology, physics and chemistry) to approach any of the number of paths open to them.
Your degree options include Environmental Studies or in Sustainability. Some employers may require that you seek one of many growing environmental MBA degrees such as the Sustainability and Compliance MBA or Environmental Economics. As businesses and other organizations seek to improve the public face as caring about health and environment, options for these types of degree will only increase. These are just a handful of the options but many more relevant MBAs are also likely to help you achieve a CSO role. You will need good written and verbal communication skills and use of IT systems. Math may be useful in some cases, especially if you expect to handle and work with analytics for production purposes. A minor or elective in statistics may be advantageous.
A normal MS/MA is not usually required unless studying the MBAs mentioned above. These are largely academic in nature, designed to help students achieve higher level research jobs and providing a springboard towards a doctorate. They are not required for the boardroom.
Sustainability Director - Related Degrees
<!- mfunc search_box_body ->
<!- /mfunc search_box_body ->
What Kind of Societies and Professional Organizations Do Directors of Sustainability / Chief Sustainability Officer Have?
Sustainability is still a growing area of business with the following organizations helping CSOs achieve their business goals.
World Business Council for Sustainability: This organization for CEOs, allows business peers to help, support and share information. They focus on cost-saving and profitability, looking at business practice in all areas
Ceres: This non-profit organization looks at the world's biggest sustainability problems presently facing businesses and advocates for change using important business networks