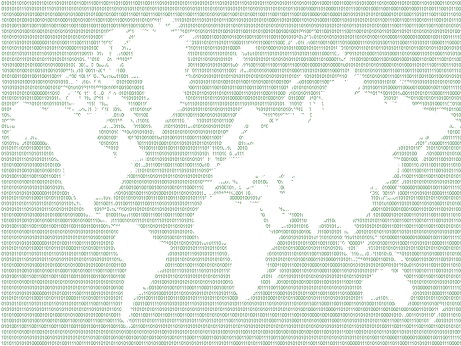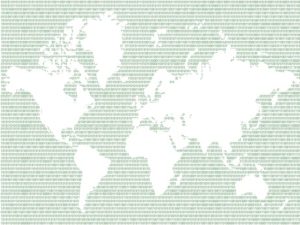 Atmospheric Dispersion Modelers work with computer simulations to predict how pollutants will affect a geographical location immediately or later. In most cases, they work to ensure that polluting businesses comply with legislation.
What Does an Atmospheric Dispersion Modeler Do?
Atmospheric Dispersion Modeling is the processing of designing and defining how pollutants will affect a geographical area downwind of the source. Many simulations are run to take into account the best and worst scenarios, and accounting for natural weather cycles and the changing nature of the environment. Atmospheric Dispersion Modelers source massive amounts of data from a large number of sources, from people working in meteorology and other weather-based research roles. They convert this hard data into readable reports such as graphical simulations, GIS imaging or written reports.
Specialists in air quality may use this data in meteorology reports. Legislators, environmental lawyers and policy makers and public health bodies will also use the information in a variety of ways. The data is so broad in its requirements that there is no possible end to the uses, and no possible end to the number of data sets that could be used. The role is truly multidisciplinary.
Where Does an Atmospheric Dispersion Modeler Work?
The majority of Atmospheric Dispersion Modelers work for government agencies such as the EPA and other environmental protection groups, local, national and international. Maintaining air quality is vital to public health, the health of the environment and quality of life. The EPA has been at the forefront of creating and maintaining a solid foundation of model types, some of which have been emulated in other countries. Each developed model type may tell us something different. Elsewhere, they may work with FEMA or other disaster relief agencies to plot and plan the dispersal following (for example) a chemical explosion or examine environmental toxicology.
They may also work with meteorological agencies worldwide in conjunction with Air Pollution Analysts to present the public with a picture of air quality dynamics over time. Why is this important? People with health conditions that are aggravated by pollution will know how to prepare and health bodies will know what to advise a population.
<!- mfunc search_btn -> <!- /mfunc search_btn ->
What Is the Average Atmospheric Dispersion Modeler Salary?
Atmospheric Dispersion Modeling is a mix of atmospheric science (including meteorology and air quality control) and mathematics. Median pay for atmospheric scientists in 2020 was $99,740. Professionals in research and development earn the highest median salary, at $110,790, followed by those in the federal government, at $107,520.
2020 US Bureau of Labor Statistics salary figures and job growth projections for atmospheric scientists reflect national data not school-specific information. Conditions in your area may vary. Data accessed September 2021.
Atmospheric Dispersion Modeler Jobs & Job Description
Recent Atmospheric Dispersion Modeling Job Listings
Use the search box below to find all the atmospheric dispersion modeler job listings in our job board.
Atmospheric dispersion modeling requires construction and analysis of the models that attempt to simulate how air pollutants travel through the atmosphere. While jobs do vary depending on the institution and its location around the globe, most atmospheric dispersion modelers will encounter the following tasks and concepts through their job:
Understand how different pollutants' attributes may influence their motion
Create and visualize mathematical simulation of particle dispersion
Understand climate and weather factors that may affect the ambient atmosphere dynamic
Create computer programs that use mathematical equations to simulate the dispersion of various pollutants under different weather and climate conditions
Use predictive algorithms to estimate the downwind ambient concentration of air pollutants
Use model data to predict outcome of toxins emitted from sources such as industrial plants, vehicular traffic or accidental chemical releases
Compare subsets of model data to steer future concentrations under specific scenarios like climate change, weather condition, and changes in emissions or source
Consult at local, state and federal levels for air quality policy
Conduct indoor air, emissions inventory, vapor intrusion, data analysis, occupational exposure, ventilation, calculations, atmospheric dispersion modeling and reporting alone or as part of a team
Set up and calibrate instruments; acquire and analyze data, perform emission inventory and noise assessments
Manage projects or project tasks from start to finish
Prepare written technical reports
Liaise and communicate with clients; troubleshoot issues independently at the client site
Work with other junior, intermediate and senior members of the air quality group
Prepare technical proposals
Candidates who apply for the senior air pollution modelling role will likely have the following skills and qualifications on their CV; employers are often looking for managers who have a breadth of professional skills and experience as well as considerable interpersonal skills and maturity. Most will encounter the following tasks:
Pursue or possess both a degree in chemistry or environmental science as well as a professional designation in engineering
Have considerable experience in air quality assessment and consultancy with a variety of clients and parties
Knowledge of industrial processes and building ventilation systems
Have knowledge of project management and processes
Create project timelines, milestones and deliverables for clients and internal staff
Possess excellent written and verbal communication skills
Provide professional guidance for clients
Articulate strategies and technical items to clients, colleagues, government officials, and staff
Consult on various issues and policy development from local to international scope
Understand regulatory agencies and how current legislation may impact the field
Create grant and funding proposals to finance research projects
Manage and direct team correspondence
Oversee workspace, field resources, and materials procurement
Lead interdisciplinary projects as required
<!- mfunc search_btn -> <!- /mfunc search_btn ->
What Are the Education Requirements to Become an Atmospheric Dispersion Modeler?
Air Dispersion Modelers will start with a degree in a related Earth Science such as meteorology or Atmospheric Sciences. The strong data and statistics based nature of the job means that mathematicians with strong IT skills would also be strongly suited to this type career. As GIS and SPSS are likely to play a strong role, good IT skills are essential. A degree that approaches from environmental science should take minor in IT, GIS, mathematics or statistics.
In most cases, this strong background in hard data and hard science should be enough for most entry-level roles that a BA or BS is sufficient. A master's degree would be more suitable to advisory roles such as policymaking - you will need to be able to interpret data as well as understand and present if you are to work with policy makers in government or private business. Graduates will certainly need a doctorate for college and university research and teaching roles. Strong communication skills will be required for teaching and advisory / consultancy.
Atmospheric Dispersion Modeling - Related Degrees
<!- mfunc search_box_body ->
<!- /mfunc search_box_body ->
What Kind Of Societies and Professional Organizations Do Atmospheric Dispersion Modeler Have?
As this is a niche area requiring expert knowledge, and because it is such an important part of environmental science today, the following specialist organizations are great resources for the budding Atmospheric Dispersion Modeler:
AQMG: Air Quality Management Group is a division of the EPA (Environmental Protection Agency) concerned with the quality of the air across the United States. At present, their main mission is to ensure that air quality complies with recent changes to legislation and that polluting businesses do everything they can to mitigate it - especially NAAQS.
ARL: Air Resources Laboratory is the laboratory division of the OAR (Office of Oceanic and Atmospheric Research), one of seven NOAA centers. They provide technical advice, including models, to government bodies
ADMLC: Although based in the UK and most of their body is British, the Atmospheric Dispersion Modelling Liaison Committee is an international body for public and private organizations to spread greater understanding of atmospheric pollution and modeling