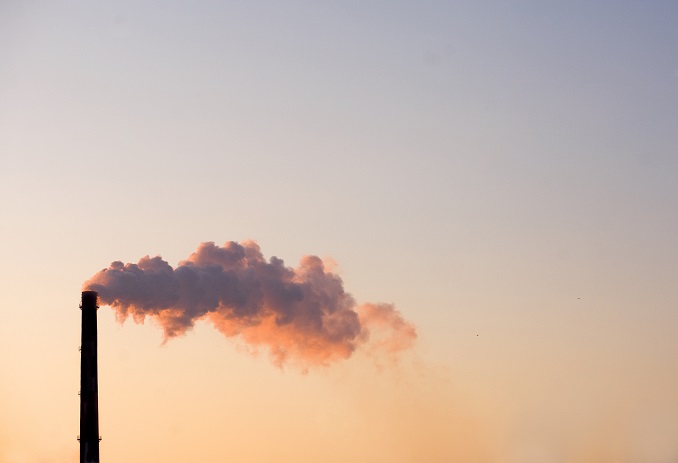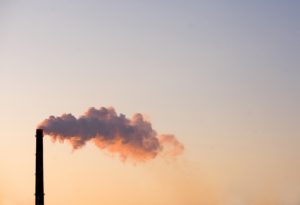 An Air Quality Forecaster works alongside meteorologists, providing calculated predictions of the air quality in any given city or state, based on pollution. This important and growing area of weather prediction is vital in monitoring the human impact of local environments.
What Does an Air Quality Forecaster Do?
Modern weather forecasts include natural weather phenomenon - the temperature, wind speed, UV levels, pollen count and other sections. Some may also include a pollution forecast, especially those that look at local and regional areas in or near big cities. These pollution forecasts come courtesy of Air Quality Forecasters. This is a specialized area within the discipline of meteorology as it concerns the (sometimes) unpredictable nature of the human impact on the largely predictable (but not always) nature of meteorology. Air Quality Forecasters make predictions based on accumulated meteorological data that they extrapolate to create models or forecasts relevant to the user.
Where Does an Air Quality Forecaster Work?
There are many jobs that a qualified Air Quality Forecaster can do. The most obvious is working in various state, national and international meteorological organizations. They work with the data and translate it into language that the television viewer will understand even though they will work with some complex data sets and models.
They may also work with various government bodies such as the EPA. One of the most important acts in the US' environmental history is the Clean Air Act that sought to improve air standards across the country. Today, environmental standards are just as important as they were at the foundation of the CAA. Government agencies such as the EPA, National Parks and environmental monitoring employ Air Quality Forecasters for making decisions about local environments and to advise state and Federal government or the effectiveness or otherwise of existing regulation, especially on areas related to public health.
They may also work in education. Meteorologists and their sub-disciplines are required for geography teaching in our high schools. The same is true of colleges and universities, especially those with research bodies dedicated to the environmental sciences; air-borne pollution can have massive effects on local, national and global ecologies.
<!- mfunc search_btn -> <!- /mfunc search_btn ->
What is the Average Air Quality Forecaster Salary?
Air quality forecasters, who fall under the broader BLS category of atmospheric scientists, earned a median salary of $99,740 as of May 2020. R&D is the highest paying sector for air quality forecasters, with a median salary of $110,790, followed by the federal government, with a median salary of $107,520.*
Air Quality Forecaster Jobs & Job Description
Recent Air Quality Forecaster Job Listings
Use the search box below to find all the air quality forecasting job listings in our job board.
Air quality forecasters use scientific data, GIS and field studies to combat a worldwide problem: air pollution. While air quality has improved in North America over the past three decades, exposure to airborne pollutants still has a devastating effect on plant, animal and human life and habitats. While jobs vary from area to area, and may be project-specific in their scope, the following tasks are ones that air quality forecast personnel can expect to encounter on the job:
Read current research and studies to maintain an understanding of developments in the field.
Survey yields of economically important agriculture in relation to ozone levels
Survey air pollution related illnesses
Provide data to economists and policy makers to drive regulations for clean air
Create systems to warn the public when air pollution levels are above specified levels
Determine criteria that may make a certain demographic more vulnerable to airborne pollutants
Conduct fieldwork related to
Ensure that existing emission control programs are implemented correctly
Determine a rubric for 'incidental' or infrequent air pollution events and a process for alerting stakeholders effectively
Work with commercial and private aviation agencies to plan and advise appropriate safety precautions when skies are hazy
Use data to produce 1-3 day ozone forecasts
Draw on climatological trends to determine ozone conditions
Analyze and model statistical methods with linear regression equations to forecast future pollution
Use neural networks to understand and develop algorithms for patterning climate and pollution data
Use 3D modelling to mathematically represent the factors that affect ambient pollution levels
Senior level air quality forecasters are often chosen for the role due to their abilities to manage complex teams, projects and resources. Some of the tasks that air quality forecasters in a management role may encounter in the scope of their duties include:
Develop and approve schematics showing the interrelation of elements that determine air pollution
Manage resources in the field and in the lab
Manage and support administrative and scientific personnel and timelines
Demonstrate interpersonal skills in a professional and field work environment
Develop, lead, manage and support projects in air pollution and climate prediction industry
Manage existing and new projects such as air quality surveys, climate assessments, air monitoring programs, data management, statistical analysis and interpretation
Coordinate and track assignments, scopes, schedules, benchmarks, budgets and deliverables
Develop a proactive health and safety culture across professional venues
Demonstrate leadership abilities when managing human resources, processes, or assets
Be familiar with regulatory agencies at the local, state and federal levels
Manage and communicate with internal and external stakeholders
Develop new projects and business leads
Be ready to reconcile differing interpersonal and scientific points of view
Provide expertise and advice on the impact of air pollution locally and internationally
Provide input to steer discussions on how best to remediate or mitigate the effects of air pollution on humans and the natural world
Interpret and apply relevant legislation, regulations, policies, procedures and guidelines
Provide direction to technicians, administrative assistants and junior staff members
Mentor and manage field work teams and laboratory workgroups
What is the Job Demand for Air Quality Forecasters?
The job demand for atmospheric scientists like air quality forecasters is projected to increase by 8 percent between 2020 and 2030.* This area is expected to have a greater increase in demand than the physical sciences.
In industry, energy companies are finding a greater requirement of employing meteorologists, particularly those companies who are heavily investing in renewable energy and may require more specialized weather information.
What are the Education Requirements to Become an Air Quality Forecaster?
Typically, most people who end up in this career type start with an "Earth Science". They will they will study geography or geology, with some focus on physics and math. There are presently no degrees in Air Quality Forecasting as it is too specialized. Those who wish to enter into this as a career are recommended to take one of these Earth Science subjects and focus, where possible, on human geography and meteorology or atmospheric science. This will put you in good standing for this type of role. For most jobs in atmospheric sciences, a BA or BS should be sufficient.
If you prefer a career of research, such as at an educational establishment or in policy making, a Master's degree will be preferable though not essential. You will not need a Geography or Earth Science degree to study meteorology at MA/MS level; an undergraduate degree in math or the hard science (biology, chemistry and physics) will often do. Research and teaching at a college or university will almost certainly require a doctorate.
Air Quality Forecasting - Related Degrees
<!- mfunc search_box_body ->
<!- /mfunc search_box_body ->
What Kind of Societies and Professional Organizations Do Air Quality Forecasters Have?
Air Quality Forecasters are closely linked to meteorology. They will often work for or with some of these professional organizations.
National Oceanic and Atmospheric Administration: The largest organization of its kind in the US, they provide environmental data for weather forecasters through monitoring and modelling, protect the coasts and environment of the US (a steward organization) and engages in environmental research.
Agricultural Air Quality Task Force: Part of the USDA, they were formed in 1996 during the the FAIR (Federal Agriculture Improvement and Reform) process which charged the Federal Government with addressing air quality issues across the country. Their site holds information for the public and research bodies.
World Meteorological Organization: A division of the World Health Organization, they are an international organization for discussing, promoting and researching meteorological issues. As a major body for the United Nations, its research guides UN policy on the environment.
*2020 US Bureau of Labor Statistics salary figures and job growth projections for atmospheric scientists, including meteorologists reflect national data not school-specific information. Conditions in your area may vary. Data accessed September 2021.
<!- mfunc search_btn -> <!- /mfunc search_btn ->