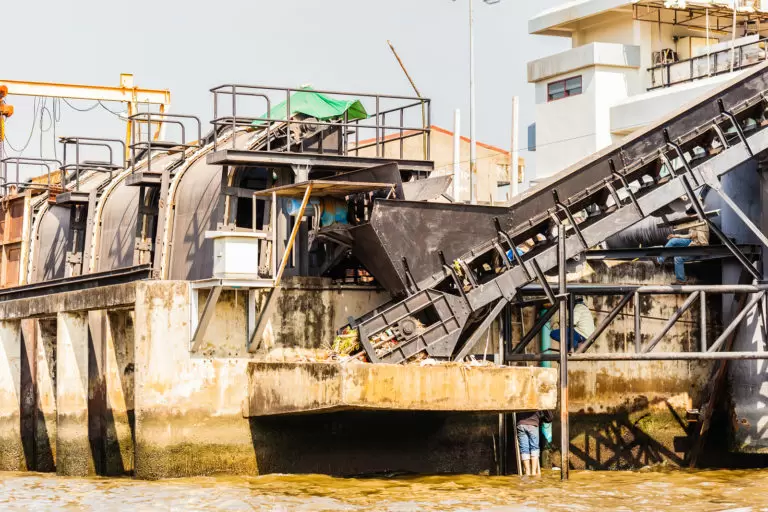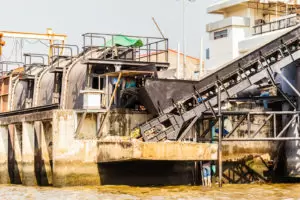 It is their role to handle, process and dispose of potentially harmful substances by the proper means and in accordance with the law.
What Does a Treatment, Storage and Disposal Technician Do?
Modern industrial processes have a number of unfortunate side effects. Construction work, mining, cleaning our water supplies and many other vital to our jobs, livelihoods an lives often produce potentially toxic substances. Some are dangerous to public health while others are a danger to the ecology and the environment. That is why President Richard Nixon ordered the formation of the Environmental Protection Agency, to ensure that public health was protected and to establish legal requirements and guidelines on the proper handling of potentially harmful substances.
As the title suggests, Treatment, Storage and Disposal Technicians can work in one of several areas. The first major role is treatment. Some compounds and chemicals can become inert by adding certain other substances - strong acids and alkali can be neutralized by adding the other. They will then become harmless when released. These professionals may be called to work at an oil spill or gas leak.
Some substances cannot be destroyed or treated and must be stored. Typically, this will involve radioactive material that buried away where it cannot pose a threat to human life or ecology. As far as disposal work is concerned, they could work at cleanup sites or they may work at recycling plants and landfills, ensuring that the materials are properly stored, handled and treated. They work alongside environmental engineers and other professionals.
Where Does a Treatment, Storage and Disposal Technician Work?
Waste disposal is a large employment area. It is unsurprising that the overwhelming majority - 74% or just under three quarters, work in waste management and remediation services. This can include some of the tasks mentioned above. In particular, they will work in wastewater treatment (domestic and industrial), industrial chemical disposal and treatment and many other areas.
9% work in construction. They will typically work with building related hazardous materials such as asbestos. If they are specialists in this area, they will have training and certification that enables them to work on construction sites.
4% work in government roles. This will include military, environmental protection and nuclear power generation and containment, as well as waste disposal of radioactive substances.
<!- mfunc search_btn -> <!- /mfunc search_btn ->
What Is the Average Treatment, Storage and Disposal Technician Salary?
For statistical purposes, this type of employee is classed by the BLS as hazardous materials removal workers. The median salary for these professionals was $45,270 as of May 2020. The lowest 10% salary earned in the region of $30,590, whereas the highest 10% of earners claimed a salary of more than $76,570. Construction was the highest payer for this profession with a median salary of $45,830.*
Disposal Technician Jobs & Job Description
Recent Disposal Technician Job Listings
Use the search box below to find all the storage disposal technician job listings in our job board.
A treatment, storage and disposal technician is responsible for handling, treating and disposing of materials that may be hazardous to people or the environment. They most often work in waste disposal, construction or government industries. An entry level treatment, storage and disposal technician may be responsible for the following day-to-day job duties:
Identify asbestos, lead or other hazardous materials to be treated, stored or removed, using monitoring devices
Prepare hazardous materials for removal or storage using tools or neutralizing chemicals
Remove asbestos or lead from surfaces using hand or power tools such as scrapers, vacuums, or high pressure sprayers
Comply with prescribed safety procedures or federal laws regulating waste disposal methods
Load and unload materials into containers or onto trucks, often using forklifts or hoists
Assist in the construction of containment sites prior to beginning decontamination work
Clean mold-contaminated sites by removing damaged porous materials
Operate machines or equipment to remove, package, store or transport loads of waste materials
Clean contaminated equipment or areas for re-use, using detergents, solvents, sandblasters, filter pumps and/or steam cleaners
Remove or limit contamination following emergencies involving hazardous substances
The senior treatment, storage and disposal technician is responsible for overseeing the handling and treatment of hazardous materials, ensuring all applicable laws and safety regulations are being followed and mentoring junior team members. His or her job duties include all of the above, as well as the following:
Monitor the handling of hazardous substances by junior staff, and ensure that all safety procedures and laws are being followed
Inspect work sites to identify potential environmental or safety hazards
Plan and supervise the construction of containment sites prior to decontamination work
Record operational or environmental data and prepare reports to share with clients, government agencies or other stakeholders
Develop strong knowledge of relevant equipment, policies, procedures and strategies to ensure public safety and the safety of his or her team of staff
What Is the Job Demand for Treatment, Storage and Disposal Technicians?
Demand for this job type is expected to grow around 7% between 2020 and 2030. This is the average of all job types.* Demand is expected to be steady as we will continue to need this type of role. In line with new legislation and processing methods, this is a solid and stable job type. Recycling technology may contribute to some limited growth in some areas too, especially as we develop new methods for recycling previous unrecyclable materials.
What Are the Education Requirements to Become a Treatment, Storage and Disposal Technician?
Education requirements depend on which course of career the candidate would like to pursue. For most job types in this sector, a High School Diploma will suffice. Students may require certification when working with some potentially environmentally toxic substances, but not all. For the most part, on the job training will be included in the day-to-day tasks of the role. In any role, you will be expected to undergo regular training. Before practicing, anything up to 40 hours of OSHA related working experience.
Some employees working in some states may require license, depending on the substances, the organization and the level of responsibility. You will need to check the law and employer requirements in your state of residence. This will be especially critical for students wishing to work with nuclear waste disposal and treatment. These individuals are highly likely to require a degree in nuclear physics, nuclear disposal or equivalent. Other potential degree subjects are environmental engineering , environmental chemistry or environmental health.
As this is a practical role, masters degrees and doctorates are not necessary. Some high-level roles may employ nuclear physics graduates, however.
Related Degrees - Treatment Disposal
<!- mfunc search_box_body ->
<!- /mfunc search_box_body ->
What Kind Of Societies and Professional Organizations Do Treatment, Storage and Disposal Technicians Have?
As this is such a large and necessary area, you will find a number of relevant organizations for information and representation.
Occupational Safety and Health Administration: The primarily legal body associated with public safety in the USA, OSHA is a subdivision of the Department of Labor. They are responsible for many aspects of safety, including workplace and hazardous materials handling
US Nuclear Regulatory Commission: They are the body responsible for public safety with regard to our nuclear capacity and ensuring safe storage, handling and disposal of radioactive material
Environmental Protection Agency: The Federal government body responsible for everything related to environmental protection - for our environment and for the good of public health
*2020 US Bureau of Labor Statistics salary figures and job growth projections for hazardous materials removal workers reflect national data not school-specific information. Conditions in your area may vary. Data accessed September 2021.
<!- mfunc search_btn -> <!- /mfunc search_btn ->